Bay Area Local Life
5 San Francisco Neighborhoods With Dog-Friendly Restaurants
If you have a dog, then you know that everything's better with your loveable side kick. Whether you're grabbing brunch with family or catching up with friends over cocktails, you love having your furry companion by your side.
Luckily, there are plenty of restaurants in San Francisco that welcome pet owners—and some even have menu items that are just for pups. So bring your dog along to these five San Francisco neighborhoods with dog-friendly restaurants.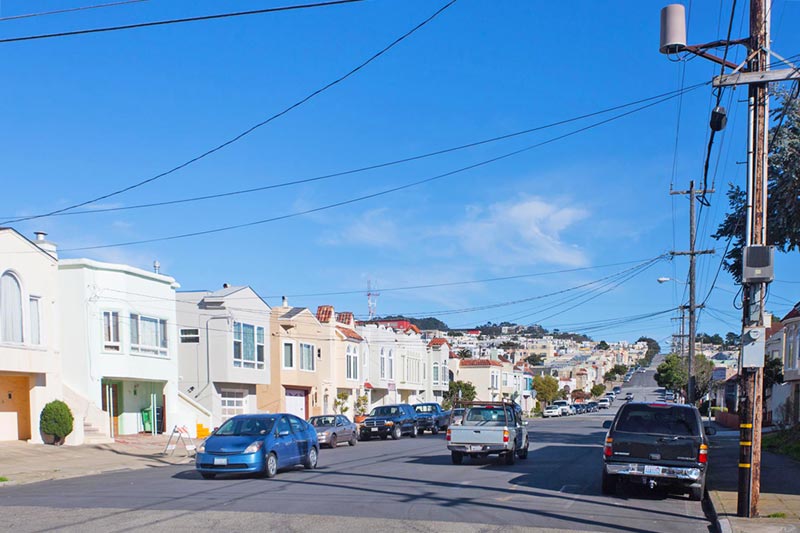 The breakfast sandwiches at Devil's Teeth Baking Company in Outer Sunset are seriously something worth waking up early for. Their biscuits are jam-packed with eggs, bacon, avocado, and cheese—with all that delicious goodness, you'll definitely be starting your day on a savory note.
This hole-in-the-wall storefront is situated near Ocean Beach, so it's also the perfect start to a day spent frolicking by the beach with your dog. While most people grab their sandwiches to go, there are a few seats inside this establishment as well as plenty of benches outside, perfect for enjoying your breakfast sandwich while your pet lounges in the sun.
Is your dog a huge fan of the beach? If he's like most pups, he probably loves playing fetch in the sand and jumping into the waves. Hook Fish Co., also located in Outer Sunset, is just a couple of blocks away from San Francisco's sandy beaches. It's the perfect lunch spot to grab some fish tacos and hang out by the ocean with your best four-legged friend.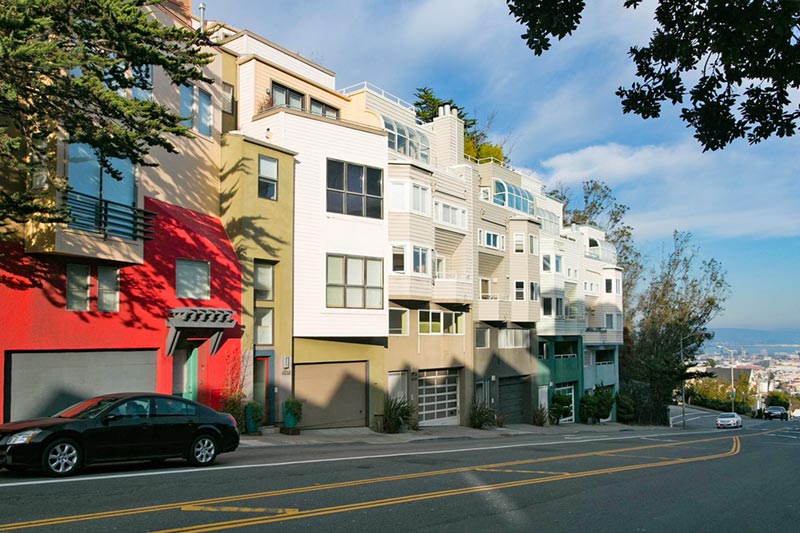 At Kitchen Story in The Castro, you should definitely expect a bit of a wait if you want to enjoy the delicious grub at this brunch spot. Try some millionaire's bacon— it's topped with brown sugar, pepper, and cayenne—or go for one of the eatery's other delicious creations, from all-American pancakes to ribeye fried rice.
With two rows of tables on the sidewalk, this restaurant leans into the al-fresco dining style, and your dog will love laying at your feet while you enjoy your brunch (and maybe sneak him a few bites as well).
Another pet-friendly eatery in the neighborhood is Saucy Asian on 17th Street. Saucy Asian offers flavorful dishes that combine Korean ingredients with a California and Latin kick. Not only will you find a variety of wraps, bowls, and tacos all in one place, but you can also bring your favorite pup along and enjoy a Kimchi burrito on the restaurant's outdoor patio.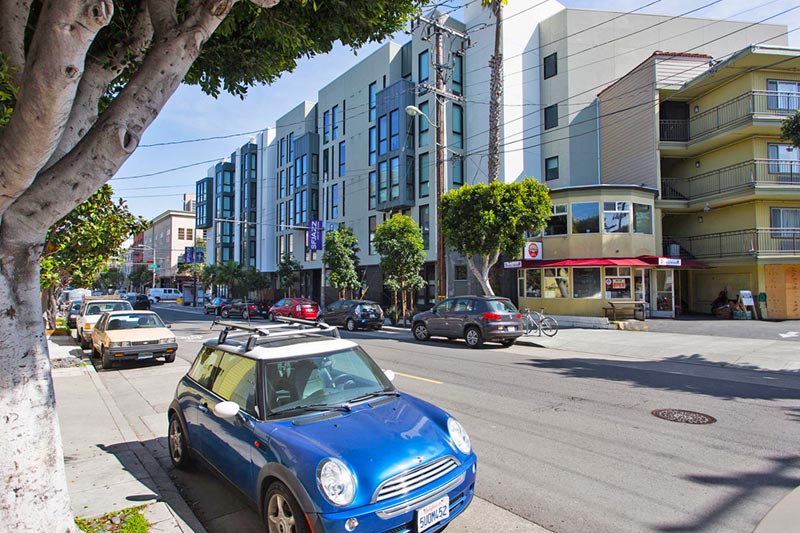 At a Mano, you can dine in the open-air space with your pup by your side. There aren't a whole lot of restaurants in Hayes Valley that are dog-friendly, but luckily the food here is so delicious that you probably wouldn't want to go elsewhere. Try the bucatini—a favorite among regulars—or go for one of the eatery's hearty pizzas.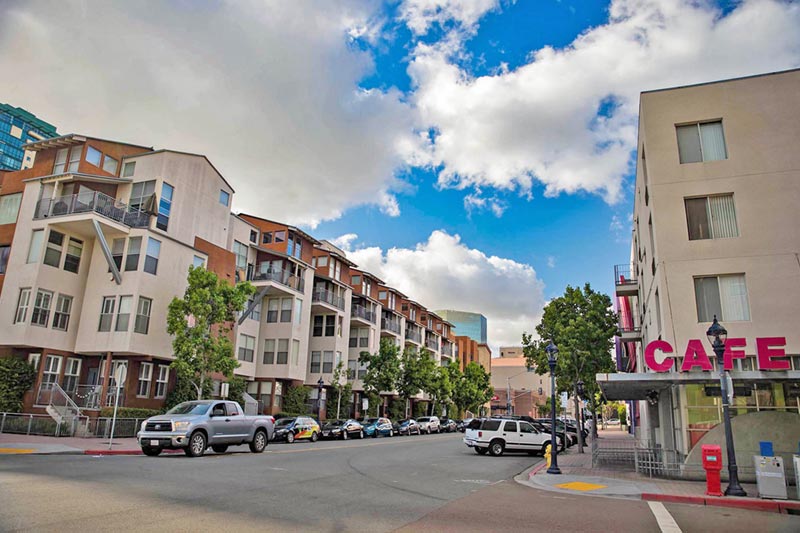 Delarosa in the Marina District is so dog-friendly that you'll likely see several dogs chilling at the outdoor tables at any given moment. Some of them are even laying on the actual chairs. At this Roman-style pizzeria, you'll definitely want to order a pizza to munch on while you indulge in some people-watching or chatting over crafty cocktails. Want something a little different? Try the polenta with eggs and mushrooms: It's absurdly good.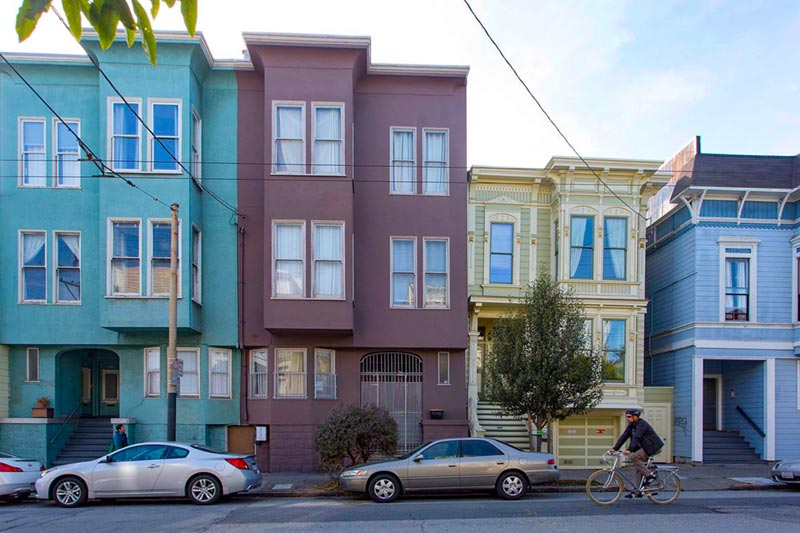 At Toronado in Lower Haight, you'll definitely need to have some bills on hand. This cash-only pub is the perfect spot to indulge in some obscure beers and craft brews while meeting a friendly and diverse crowd of beer lovers from around the city. The bar doesn't serve food, so be sure to come with a filled belly. There are always a few pups hanging out with their owners here, so your best friend can make some new friends too.