5 Skiing Day Trips Near the Bay Area for a Snowy Excursion
Most days, you probably live for Northern California's mild weather. Still, you might crave a good dose of winter every now and again. That's especially true if you're a ski or snowboard enthusiast. Luckily, there are plenty of ski spots with fresh powder located just a three-to-four-hour drive away from San Francisco. That means you can hit the slopes by mid-morning and be back to sleep in your own bed that night. Here are some of the best bets for a day trip from the Bay Area.
Squaw Valley — Olympic Valley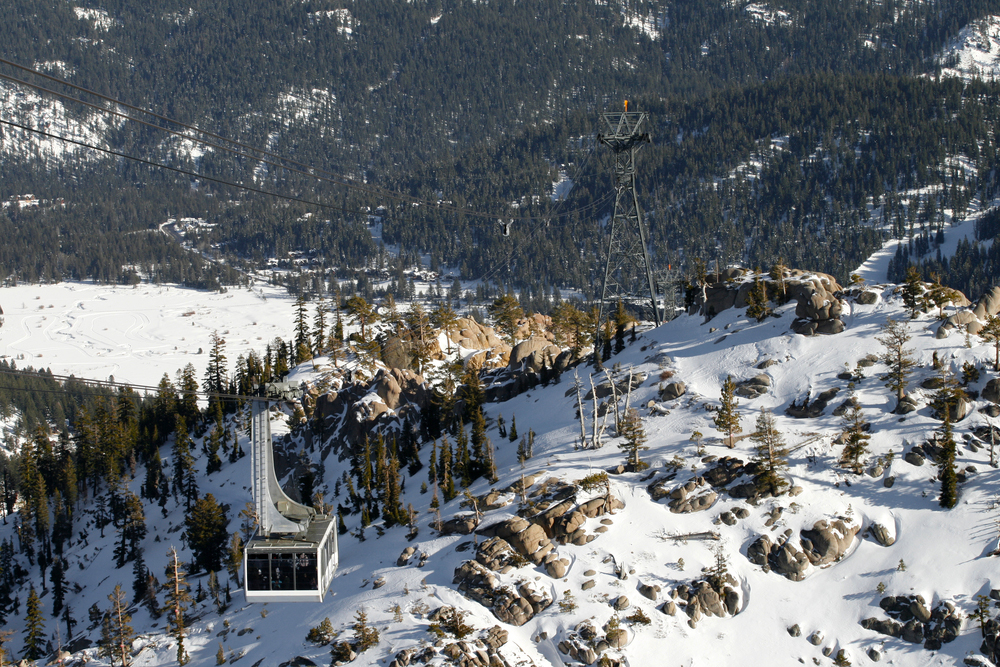 Just over three hours from San Francisco (197 miles) sits Squaw Valley. It's located in the community of Olympic Valley, and you've probably heard of this area because it was home to the 1960 Winter Olympics.
There's no shortage of activities to see and try here. Not to mention, Squaw has over 43 lifts and 270 ski runs total. If some in your day trip crew aren't into skiing, they can still come along to check out the Olympic museum, or try their hand at snowshoeing, cross-country skiing, and even dog sledding. For little ones, there are also half-day ski lessons from 1 p.m. to 4 p.m. for kids ages 3-13. That's the perfect amount of time to get an introduction to the slopes. Before driving home, be sure to pick up an apple pie chai latte from Coffeebar for a treat after a day of hitting the slopes.
Dodge Ridge Ski Resort — Pinecrest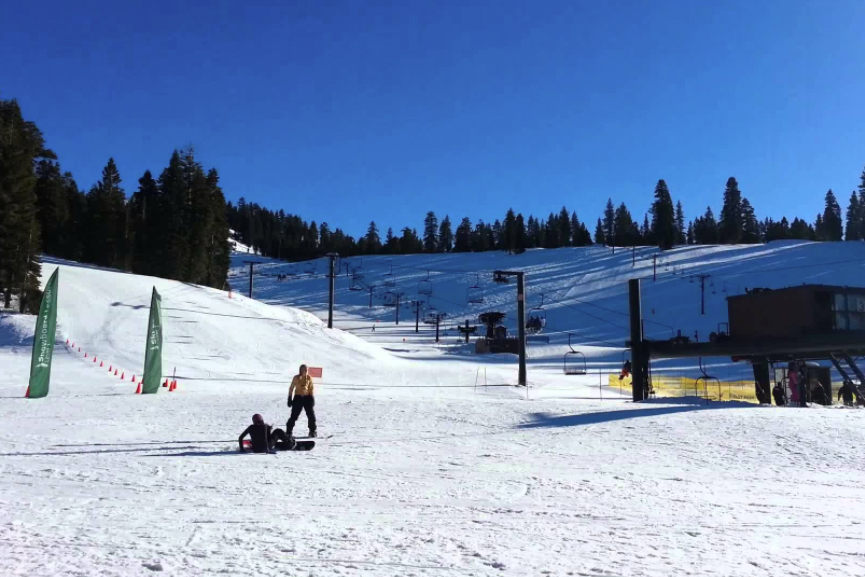 If you live in Oakland or the South Bay, put Dodge Ridge on your list. You can get there in less than three hours (you'll drive 155 miles each way), making it ideal for a day trip.
Just because it's not as well-known as some of the Lake Tahoe resorts doesn't mean there won't be plenty of skiing once you get there. It has 67 runs to offer on over 860 acres of fun. There are also ski lessons for kids as young as 2-years-old, so your future ski champ can get started early. Other highlights include half-day lift passes from $64. Plus, kids ages 5 and under ski for free.
Kirkwood Mountain Resort — South Lake Tahoe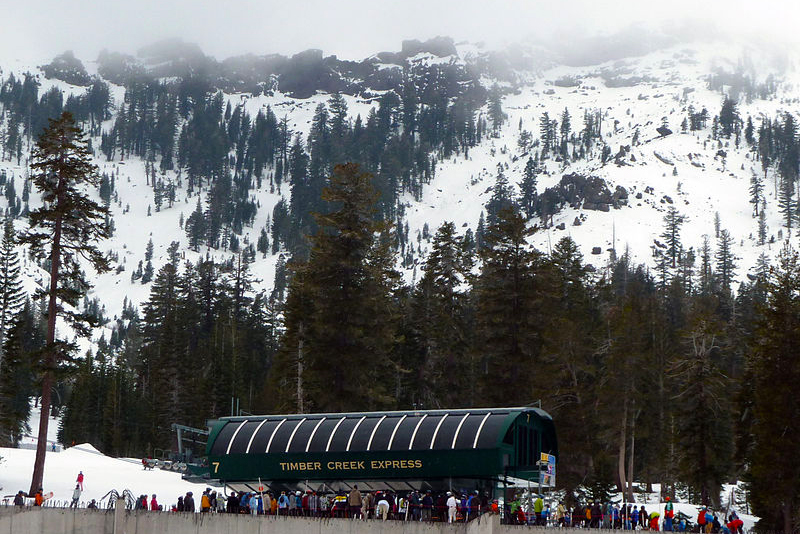 Just a bit further out, you can reach Kirkwood, located 35 miles south of South Lake Tahoe. You can drive the 178 miles from San Francisco to get there in about three-and-a-half to four hours, depending on traffic conditions. It will be worth the drive, though.
The elevation of the resort offers one of your best bets for snow conditions There are over 86 trail runs to conquer, so you'll want to come back because you won't be able to do them all in one day. After the long drive, you'll be thrilled to learn that the longest run here is two-and-a-half miles, so you'll spend more time skiing than on the lift.
Heavenly Mountain Resort —South Lake Tahoe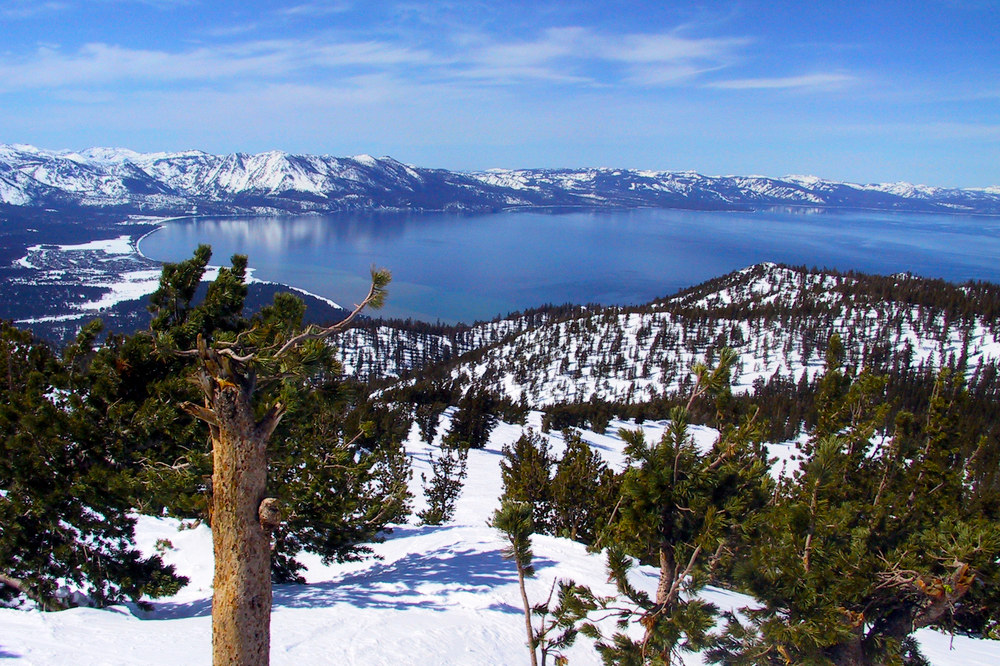 If you want to make your way into South Lake Tahoe for the day, you can ski at Heavenly — it's located right in town. South Lake Tahoe is 189 miles from San Francisco, or about a three-and-a-half to four-hour trip.
The benefit of heading up there, in addition to the whopping 97 ski runs, is the wealth of dining and shopping options you'll have in Heavenly Village after a day on the slopes. For example, you can stop at kid-friendly Base Camp Pizza Company or the more upscale Gunbarrel Tavern for a bison burger and beverage by the fire pit.
Northstar — Truckee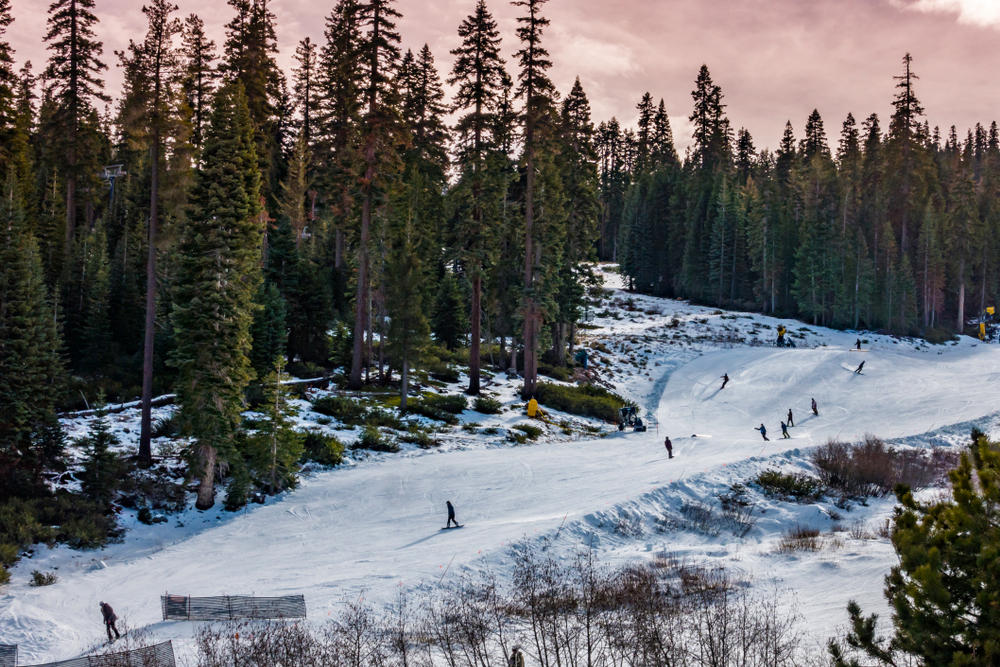 Northstar, 187 miles from San Francisco, is another favorite among Bay Area skiers and snowboarders. It's located 15 miles south of the town of Truckee.
Highlights at Northstar include 3,000 acres of skiable terrain, family-friendly beginner and intermediate runs, and a separate cross-country ski center. Not into the outdoors? Get a world-class massage at the Tahoe Spa and Wellness Center or just hang out in the lodge by the fire while you sip on a cocktail (or hot chocolate.) In Truckee, there are plenty of coffee shops and stores to visit so you can stock up on outdoor gear for your next ski trip.