National Real Estate
5 Suburban Cities With Easy Commutes to Newark
Forget what you have often heard about Newark.The Brick City is undergoing a stunning urban renaissance. Not only is $4 billion worth of development coming to Newark, but the city also seems poised to become a Silicon Valley of the East Coast. Audible founder Don Katz, who relocated the company to Newark in 2007, launched Newark Venture Partners in 2015. Newark is also a finalist for Amazon's HQ2.
Businesses are investing in Newark largely because New Jersey's most populous city is centrally located with easy access to New York City and New Jersey's suburbs. New Jersey Transit, Amtrak, and the PATH train all run through Newark's two transit stations: Broad Street (for commuter lines) and Penn Station (for commuter and regional service). At Broad Street, the Light Rail shuttle connects to Newark Penn Station, bringing you directly to downtown Newark, the city's economic hub.
So if you're one of the many people whose job is relocating to Newark, these suburbs are worth considering. Just be prepared to answer every New Jerseyan's favorite question: "What's your exit?"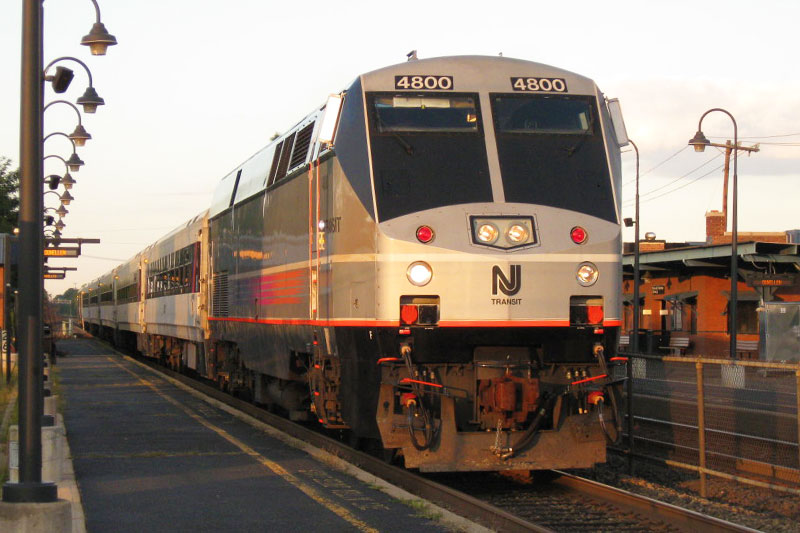 View homes for sale in Westfield
Known for its thriving downtown, safe neighborhoods, and excellent public schools, Westfield is one of the most sought-after towns on NJ Transit's Raritan Valley Line. Downtown Westfield's upscale shopping district is walking distance from the train station and has over 200 retail options, from national chains and luxury brands to gourmet eateries and independent shops. Mindowaskin Park, one of Westfield's numerous parks, features a lake and bandstand — perfect for live performances during the summer.
For commuters, the easiest route is either a 25-minute drive on US-22 or a 25-minute train trip that brings you directly to Newark Penn Station.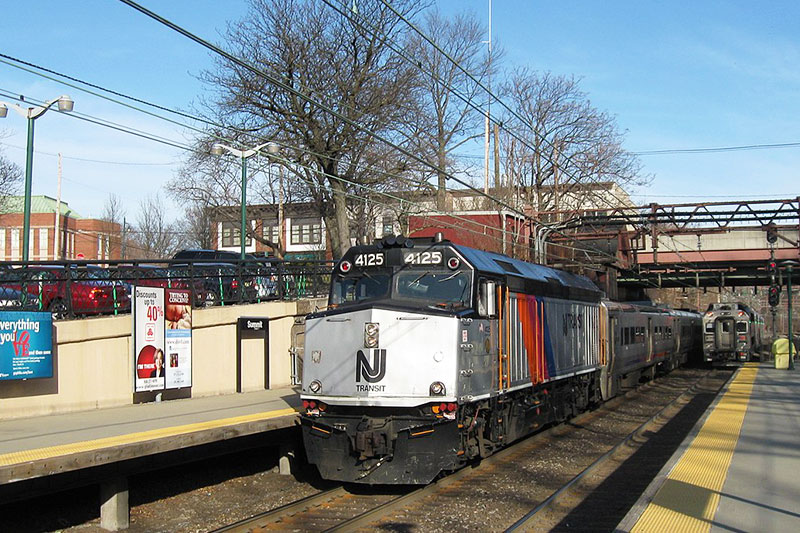 Neighboring municipalities Chatham Borough and Chatham Township—collectively known as the Chathams — in Morris County share school, emergency, and recreation services. The School District of the Chathams is one of the highest ranked public school districts in the state. The town is also a fast drive to the Mall at Short Hills and other charming suburbs including Madison, Summit and Morristown.
From the Chathams, you can take I-78 into Newark, but the commute can be tedious during rush hour. The better option is to hop on the Morristown commuter line from Chatham Station; you'll arrive at Newark Broad Street station in roughly 30 minutes.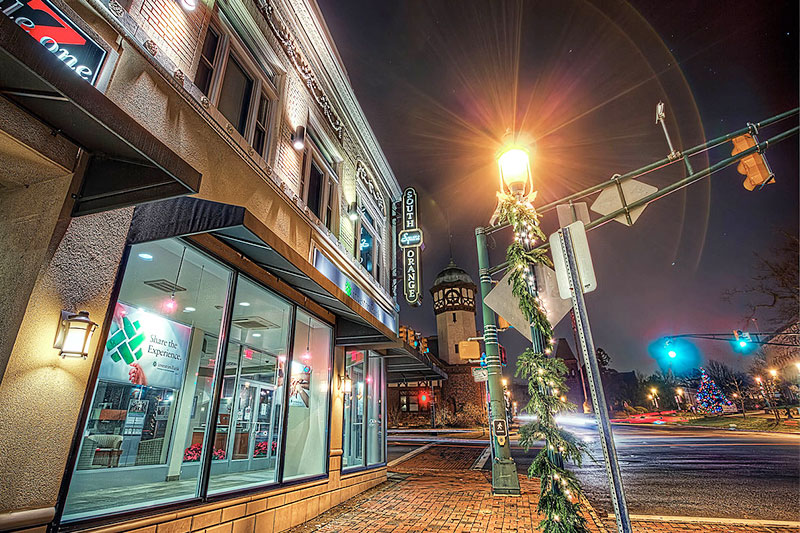 South Orange frequently attracts New York City transplants looking for a fresh start in the burbs, earning it the reputation of a New Brooklyn. This quiet but eclectic village — many of the residential streets retain gas lights — is just a 15-minute express train ride to Newark. (For drivers, expect a minimum 22-minute commute on I-280 during rush hour.)
South Orange — the home of Seton Hall University — maintains a charming Main Street, a stellar performing arts center and a diverse community. South Orange and Maplewood, with a combined population of approximately 35,000, share a public school system. In addition to several smaller parks, the South Orange River Greenway is currently under construction; the bike and pedestrian path along the Rahway River will eventually connect the village center to Maplewood.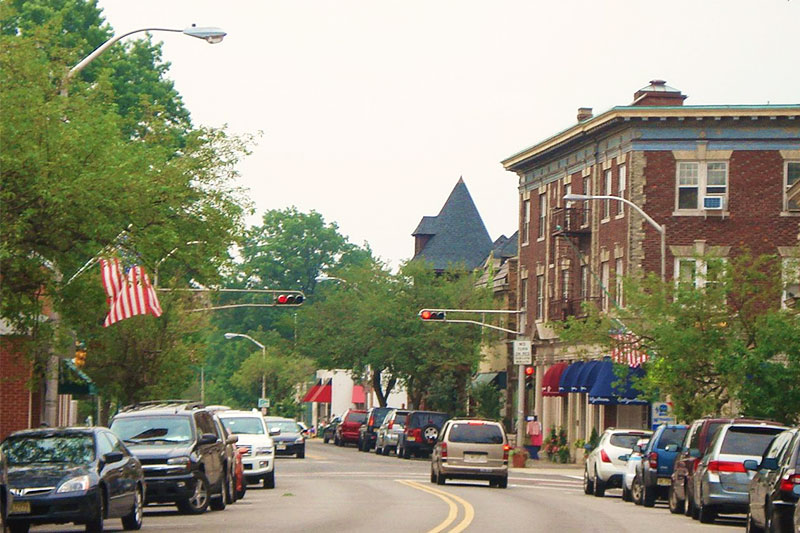 View homes for sale in Montclair
Montclair is one of the most popular suburbs in New Jersey for young families to settle down. Home prices reflect the demand but Montclair is worth the investment. Newark is a 20-minute commute via the Garden State Parkway. But considering that Montclair is serviced by seven NJ Transit stations, it's an ideal suburb for a commuter. The average train ride is about 30-minutes.
Montclair boasts a thriving arts and culture scene, including the Montclair Art Museum, Wellmont Theater, and the Yogi Berra Museum and Learning Center as well as a number of historic sites, parks, and gardens. For more outdoor adventures, Eagle Rock Reservation, on the borders of West Orange, Montclair, and Verona, offers 403 acres of hiking trails and scenic views of the Manhattan skyline.
View homes for sale in Metuchen
Just a 30-minute train ride from Newark, Metuchen is an affordable option to neighboring Edison, which sees home prices as high as $2.1 million. Sometimes called a "doughnut hole" — it's completely surrounded by Edison — Metuchen is also a 10-minute train ride from New Brunswick and Rutgers University, the State University of New Jersey.
New residential developments like Woodmont Metro at Metuchen Station are attracting newcomers to the town. Locals also enjoy the Middlesex Greenway, a 3.5-mile rail trail connecting Woodbridge, Edison, and Metuchen.