5 Things a Military Family Needs to Know When Moving
Moving is a stress-inducing event, whether it's half a mile away or across the country. Now, imagine adding in duty report dates, brand new cities (or countries!), and the government being in control of where you end up. Sounds like you're gearing up for a relocation with the military, and—whether it's your first move, a PCS (permanent change of station), or an ETS (expiration of term of service)—it's always good to keep a few things in mind.
First things first, it's important to know your military abbreviations. Here's a quick cheat sheet:
CONUS—Continental United States
OCONUS—Outside Continental United States
DOS—Date of Separation
EAD—Entered Active Duty
G.I.—Government Issue
HHG—Household Goods
PCS—Permanent Change of Station
SN/SSN—Service Number/Social Security Number
TDY—Temporary Duty
Get to Know Where You're Going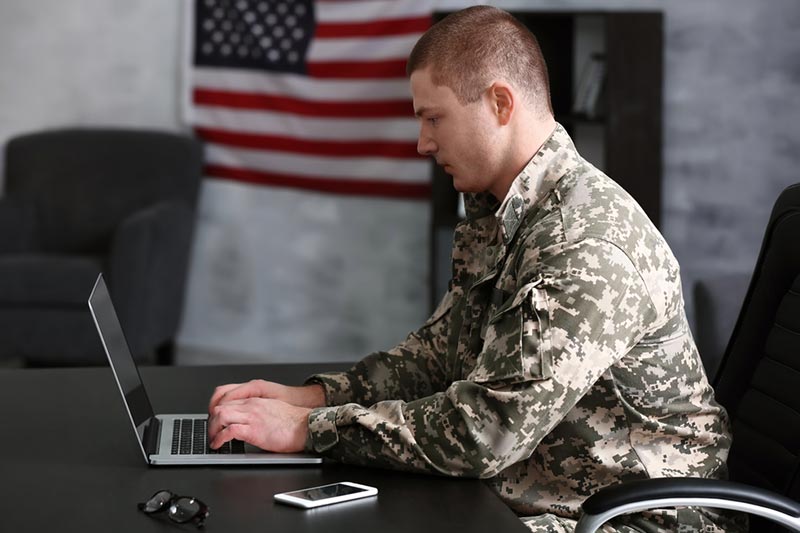 The moving process gets really fun when you arrive, but make sure you know a bit about your new installation and the area around it before you go. This means looking into the local policies, social norms, and cultural customs if you're going abroad, including what is and isn't allowed in certain places. For example, certain states and countries have very strict rules on pets, so be sure to brush up on those before departure. Do your research on the local schools, think about whether you'll want to live on or off-base or post, and dig into the community's culture.
It's time to start daydreaming about the fun times ahead. The United States Military has installations in countless amazing destinations. Every new post and city is different and each offers unique advantages and experiences to be had.
Make Checklists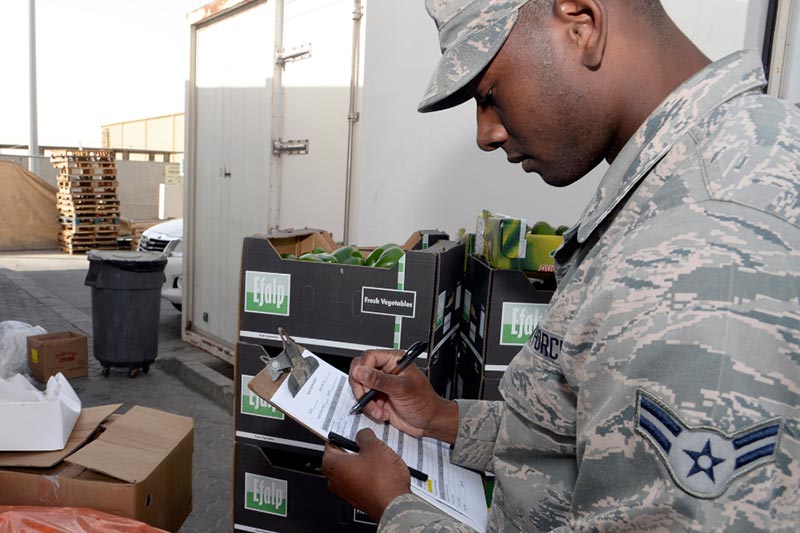 Once those long-awaited orders are cut, it's time to begin a plan. If this isn't your first rodeo, then you know a bit of what to expect. But for those who are getting orders for the first time after initial training, it can all seem a bit daunting.
Consider the classic three pile system and be ruthless about it. Make a pile in each room of your house prior to the move for things you'd like to keep, a separate one for things you'll put in storage or donate, and a final one for a potential yard sale or throw away items. This is the optimal time to downsize as each family is allowed a certain pound allowance for their move (depending upon rank and dependents, and if your move is CONUS or OCONUS). If you can get your things in order well enough in advance to have a yard sale, the money generated there would be great to have for the move ahead.
Keep it All Together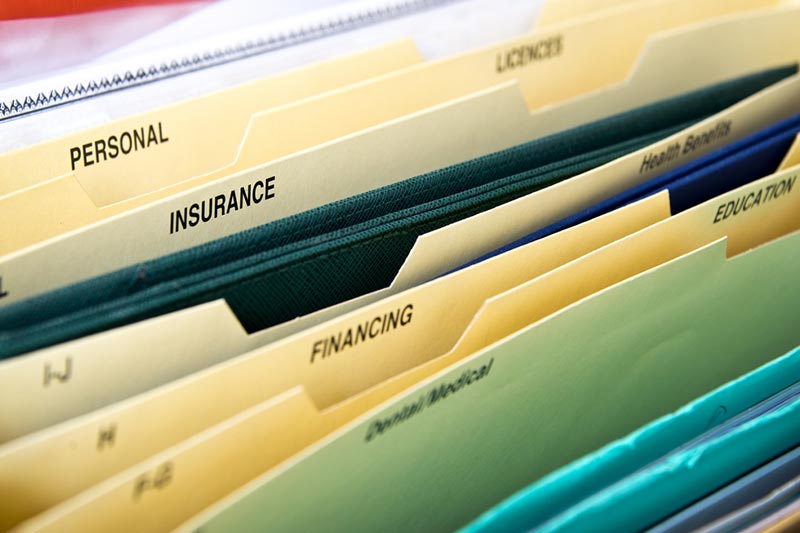 Welcome to the most organized chaos you'll ever experience. Being in a military family is nothing short of an adventure-filled, ever-changing lifestyle—but the one thing that doesn't change is the paperwork and the need to be prepared. You'll be able to recite you and your entire family's social security numbers at the drop of a patrol cap, but it's incredibly helpful to keep everything in one place.
For easy access, make multiple copies of birth certificates, drivers licenses, marriage licenses, and SSN cards for everyone in the family and put them in an accordion binder. This binder should also house copies of your official orders and anything else related to your move. It's never a bad idea to make extra copies of passports, vehicle registrations, and pet vaccine information, if those documents apply to you as well.
For additional brownie points while preparing, keep out a handful of items you know you'll need upon arrival (linens, towels, air mattress) and pack them in a box that comes with you. A lot of installations will offer loaner products while you wait for your move to be completed, but it's always nice to have those more familiar comforts of home with you when you're in a new place.
Make Nice With Movers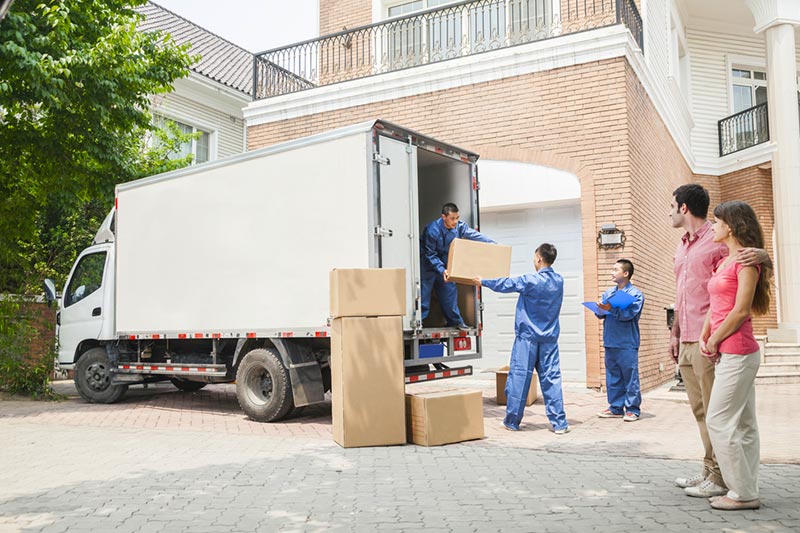 The military contracts out all of the moving logistics, so beyond a few phone calls to coordinate things, you and your servicemember actually have very little to do with the move itself. Be sure to clean your items before allowing them to be packed, though. In an effort to be efficient, sometimes movers don't double-check if they're packing last night's dinnerware and it's best to avoid showing up in your brand new abode with weeks-old taco leftovers. While you're at it, for the last day or so prior to the big move, try using only disposable dinnerware to avoid this issue altogether.
Pro-tip for moving day: Buy drinks and snacks for the movers. Legend has it they tend to be a bit more gentle with your items when properly hydrated/caffeinated/bribed. And if they aren't gentle, you'll be able to make note of that upon your item's arrival. The military will coordinate with your assigned moving company to reimburse you or replace lost or broken items along the way.
Try Not to Panic About Arrivals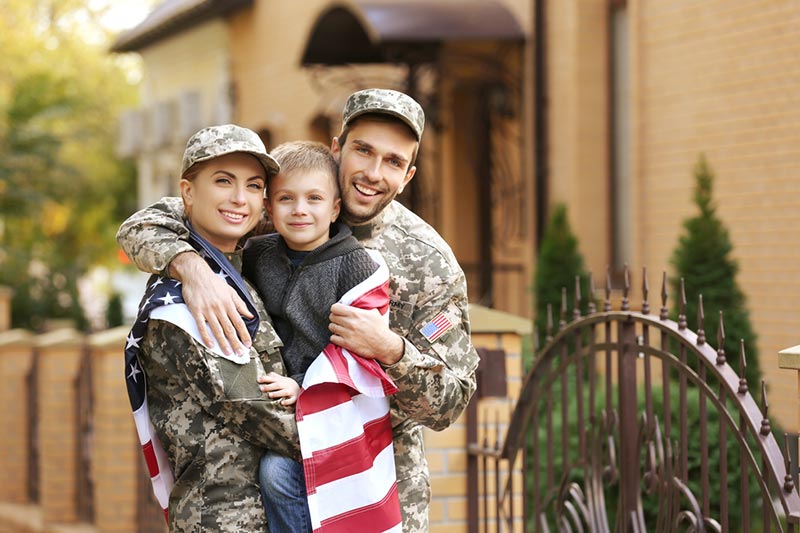 Though most shipping and moving companies offer online tracking now, this isn't always the case. Try to be patient as you await your HHG, as calling the company demanding items to be shipped often does little more than add to the stress of the move. Understand that they are also coordinating dozens of other families' moves the same week as yours. It's a true miracle more items aren't lost in the shuffle, but if they are, you can thank your stars and stripes that you prepared well with that aforementioned box of necessities to tide you over while you look for replacements.