5 Things to Know Before Moving to Arizona
5 Things to Know Before Moving to Arizona
Dreaming of someplace sunny and warm to call home, where the palm trees sway and the skies are blue year-round? Arizona has been booming in popularity over the past decade as more and more people flock to this oasis in the desert.
The state hosts some major centralized locations, allowing you to experience vibrant nightlife, rich history and culture, and that big-city feel when you want it. But there are a variety of sprawling, diverse neighborhoods that also make it a perfect place to raise a family or simply enjoy the tranquility of suburbia. If you're considering making the move to the great southwest, here are some things you should know.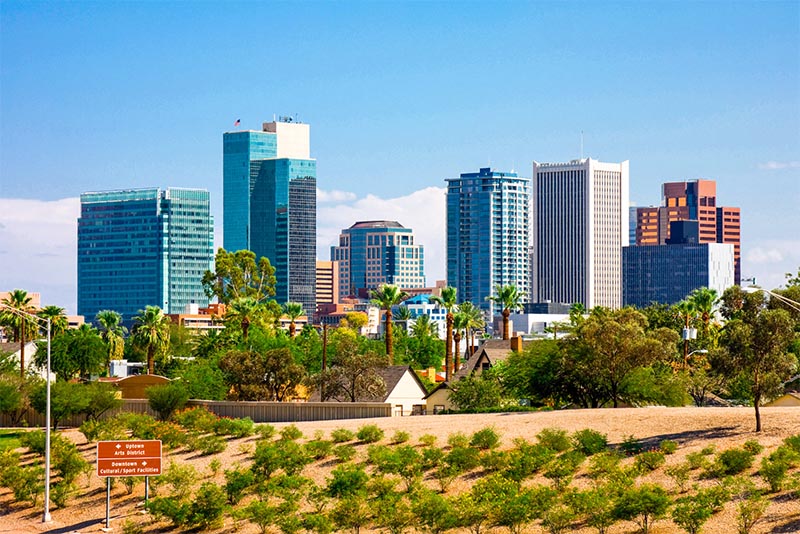 1. You'll Never Run Out of Things to Do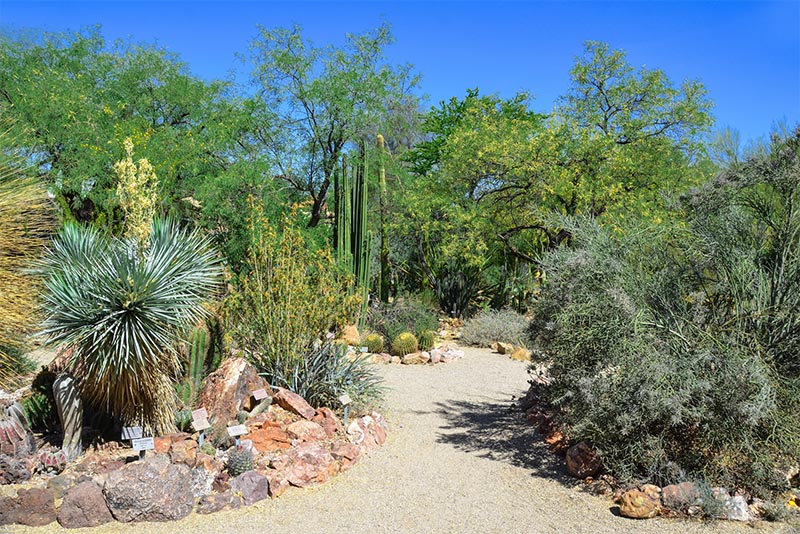 There's so much to do and see in Arizona that residents here never find themselves bored at home on the weekends. The state is extremely diverse in terms of landscape, culture, and opportunities for adventure. Up north are stunning red rock mountains and lush forests with opportunities to ski, snowboard, and sled in the winter. Head south and explore Tucson and the many purported ghost towns in the area. And drive just a bit further and you can be on the sandy beaches of Mexico.
Head to Downtown Phoenix for some of the best culinary treats, nightlife, and arts and cultural experiences the city has to offer. If you're into history and art, you're sure to enjoy the Phoenix Art Museum and Musical Instrument Museum. And for science lovers, the Arizona Science Center never disappoints.
Finally, the desert landscape of the southwest is one of the best parts of living here. A stroll through the Desert Botanical Gardens or a horseback ride through the desert are fun and unique ways to explore the natural beauty of the southwest. And a trip to the Grand Canyon (one of the Seven Natural Wonders of the World) is a must. There are also an abundance of hiking and biking trails throughout the state, and there's nothing quite like enjoying one of Arizona's famous sunsets from the mountaintop.
2. There Are Plenty of Ways to Keep Cool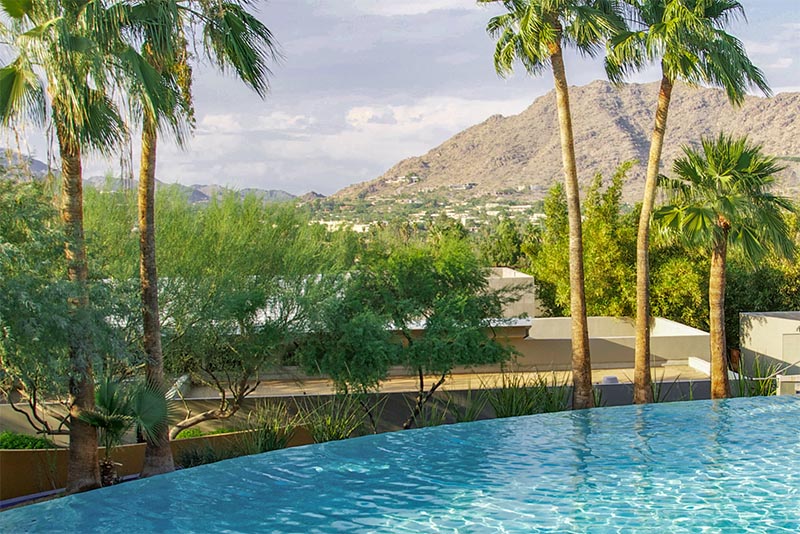 We can't talk about Arizona without talking about the weather. Everyone wants to know: How hot is it, really? We're not going to sugarcoat it—three out of the 12 months of the year are pretty brutal. With temperatures soaring to over 110 degrees during the day in some areas, it's certainly something new residents will have to adapt to.
Luckily, a number of homes here have pools, and plenty of neighborhoods provide convenient access to community swimming areas. And not many people outside the state know this, but there are actually a number of large lakes in Arizona. Lake Pleasant has beach areas for hanging out and swimming. If you like boating or kayaking, Saguaro or Canyon lake are ideal for enjoying stunning desert landscape views and wildlife while spending time out on the water. Finally, water parks are in abundance across the state and are a great place to bring the whole family to cool off and play.
3. Job Prospects Are Good and Cost of Living Is Low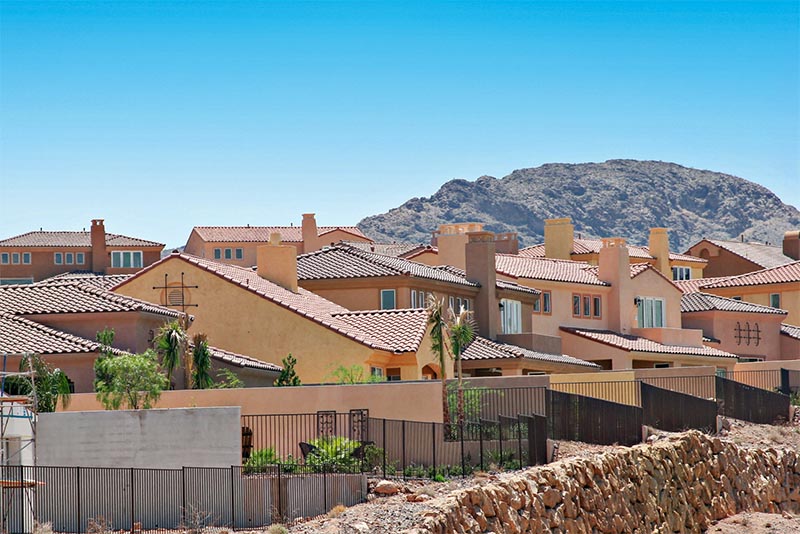 According to Payscale, the cost of living in Phoenix is 5% lower than the national average, with housing being 5%, utilities 4%, and groceries 3% lower on average. However, in other cities such as Gilbert and Chandler, the cost of living is higher than the national average. While one may pay more in utilities during the summer months, Arizona residents may not even feel the need to turn on the heat in the winter.
The state economy is growing, resulting in lots of job prospects. Sandra Watson, president and CEO of the Arizona Commerce Authority, spoke recently to Arizona's growth in an article in the Phoenix Business Journal: "During [fiscal year] 2020, we worked 133 projects with companies that committed to creating 24,865 new Arizona jobs at an excellent average wage of just over $68,000 and investing $15.1 billion in capital into our communities." She also cited the technology and innovation industry as the state leader in job creation and advancement and predicted that Arizona will be the frontrunner in economic growth as the nation begins to recover from the 2020 pandemic.
4. You're Going to Need a Car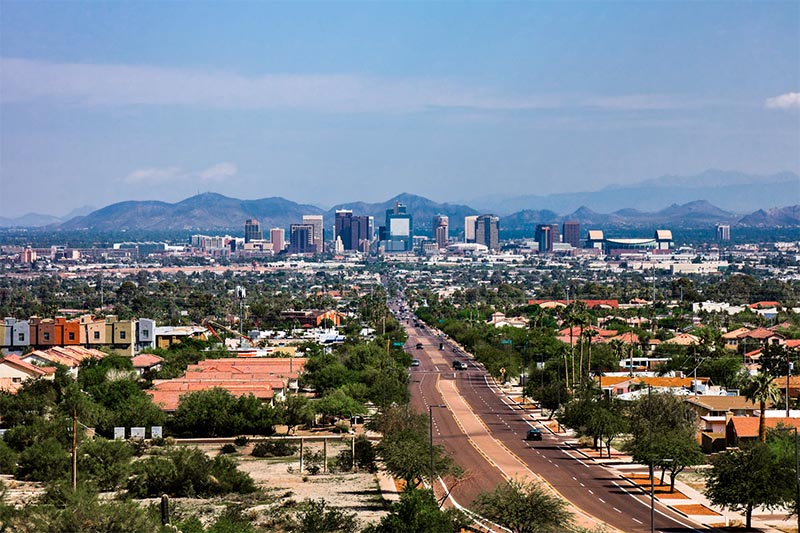 Transportation is a little lackluster in Arizona, even in a big metropolitan city like Phoenix. There are light rail and bus systems, but they can only take a person so far and generally aren't reliable as sole transportation methods. Pretty much all of the cities here are so spread out that to really enjoy all there is to offer, a car is a must. That said, navigating by car is extremely easy due to the majority of streets being laid out in a grid system. And while there's some congestion during rush hour in major cities, traffic really isn't so bad compared to other states.
5. The Population Is Growing Fast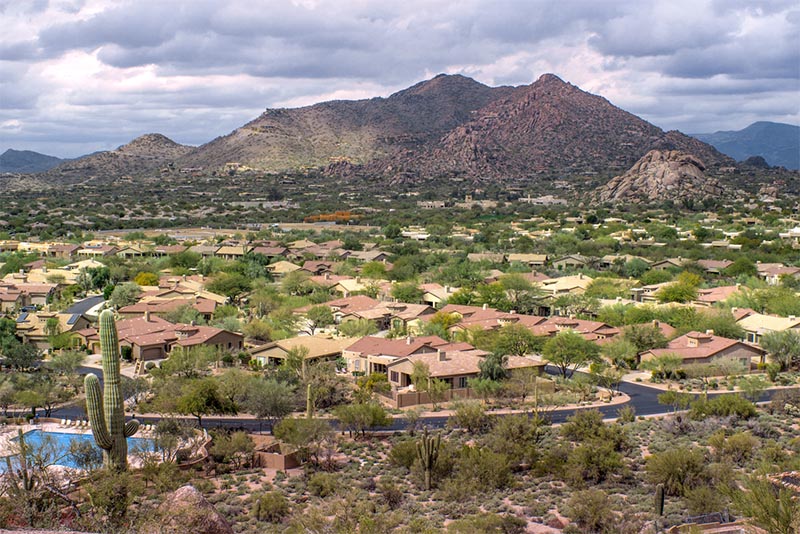 If you end up deciding Arizona living is for you, you aren't alone: The state boasts the third-fastest growth rate in the country. And one thing to note while shopping around for homes in the major cities is that the market is extremely competitive. As of writing this article, the number of active listings is down over 40% from last year. Because of this, you may face some disappointment along the way. But don't give up hope—there are plenty of great Arizona cities and neighborhoods to choose from, all with their own unique charm and diverse populations.