Phoenix Real Estate
5 Tucson Neighborhoods with Desirable Vibes
Everyone knows location, location, location is a crucial requirement when buying a home. And while most of us can agree affordability is a close second, there's one deciding element that drives a person to choose whether a neighborhood has that "it" factor: the vibe. According to a survey by Ally Financial, the way a homebuyer relates to the atmosphere and energy of a neighborhood is just as important in determining whether or not they'll consider calling it a home.
Neighborhoods.com recently put together a list of Phoenix neighborhoods with the most desirable vibes. Now, check out this list of Tucson's most vibe-worthy communities and see if these neighborhoods match your style.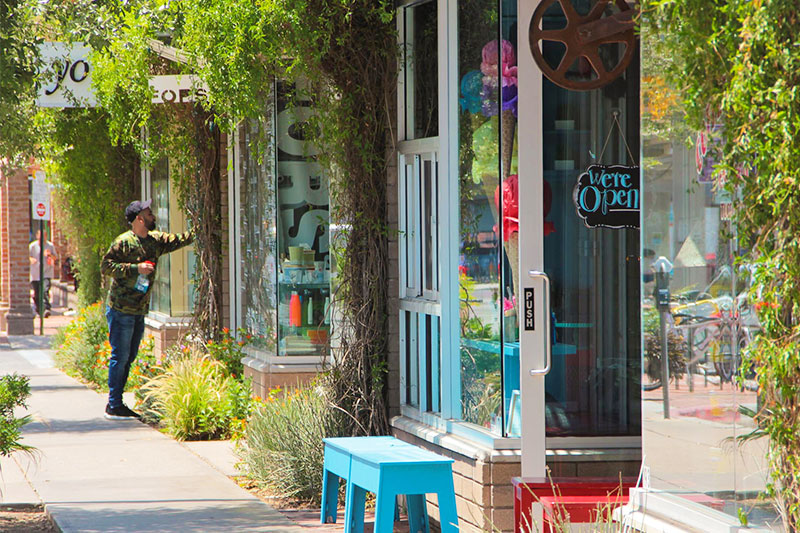 Downtown Tucson has gone through many changes over the years. And with plans for redevelopment projects in the neighborhood, the area is a hotspot for homebuyers seeking chic and innovative homes as well as access to a multitude of trendy eateries, bars, and social events. Some residents are drawn to Downtown Tucson because of its lively atmosphere and special events like 2nd Saturdays Downtown, which features live entertainment, street vendors, and art galleries showcasing local artists. If you like a lively area with plenty of action, Downtown is the place for you. Find spacious and remodeled mud adobes with courtyards to high-density modern lofts and condos priced from the mid $100s to high $700s.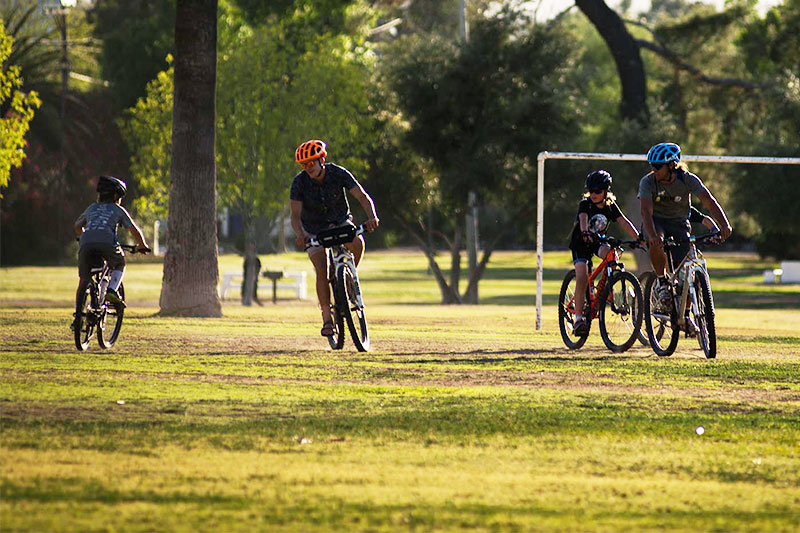 Sam Hughes is one of the most family-friendly neighborhoods, but it also happens to be one of the most diverse as well. Among young families, you'll find retirees, professionals, and homeowners in all stages of life. The neighborhood hosts events like Meet Your Neighbor potlucks that bring residents together in this close-knit community. The neighborhood is also centered around Sam Hughes Elementary School as well as the 26-acre Himmel Park, which offers greenspace, basketball and tennis courts, soccer fields, a playground, and the local library. Sam Hughes consists of beautiful Victorian homes and Mediterranean-style homes surrounded by towering palm trees. Homes are priced from the low $100s to mid $800s.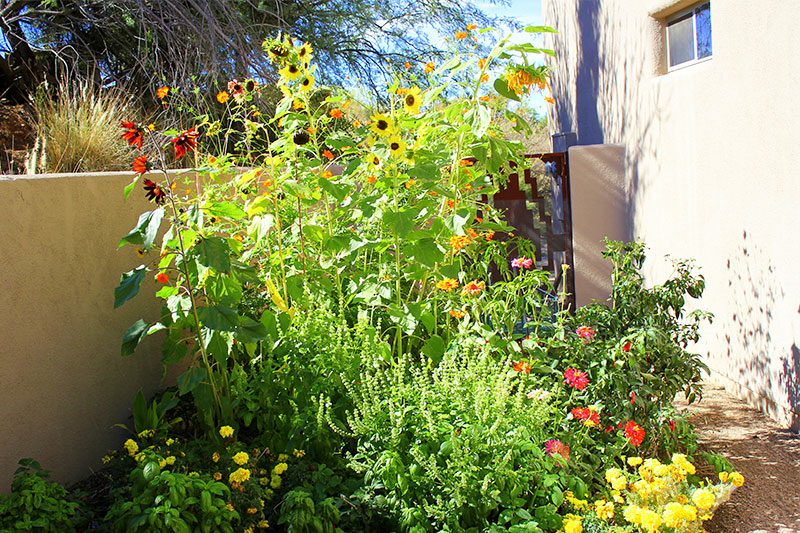 if you take pride in your home and don't mind being away from the city's entertainment hubs, then Catalina Foothill Estates is the neighborhood for you. Although this neighborhood is within the borders of trendy shops and restaurants of La Encantada along East Skyline Drive to the north and St. Phillips Plaza along East River Road to the south, in between the main roadways is a haven for homes nestled cohesively among the Sonoran desert landscape. Spend mornings sipping coffee on your patio or walk the quiet streets in the evening for breathtaking views of the city below. With a variety of architectural styles from ranch estates from the 1930s to contemporary styles built as recent as 2018, there are homes reflecting all personal tastes and preferences. Find homes priced between the high $200s and just over $2 million range.
Civano — Eco-Friendly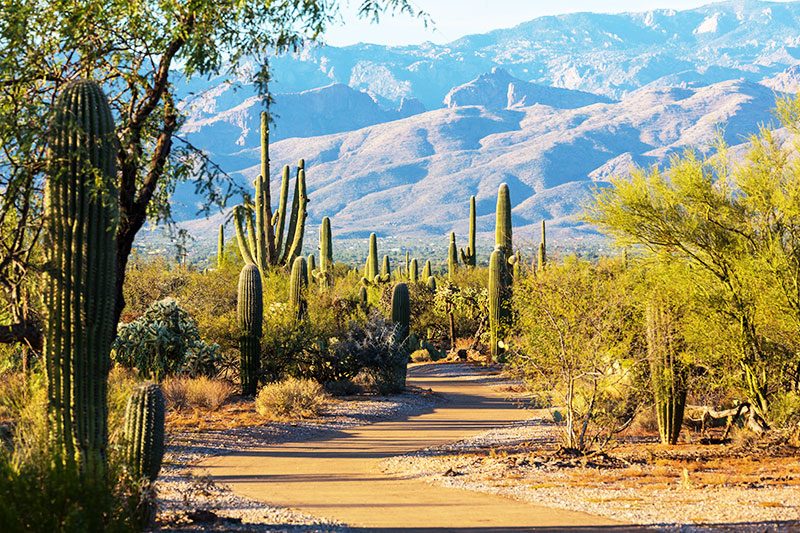 Civano is a trendy neighborhood that's a mainstay for forward-thinking homebuyers looking for walkability, sustainable building practices, solar energy, and water conservancy. Developed in the late 1990s, Civano was designed as a sustainable community and originally envisioned as "Tucson's Solar Community." According to a case study by Terrain, the community was designed with parks and natural spaces in mind as well as brightly colored homes situated along tree-lined streets that promote outdoor activities. Civano residents stay active by taking advantage of the multiple greenbelts throughout the neighborhood, including pathways along the Pantano Wash, and the Saguaro National Park in their backyard. Civano is also a highly walkable neighborhood, allowing residents easy access to local restaurants and shops. Close proximity to I-10 also provides a convenient commute. Many of the homes in Civano feature southwestern and modern Pueblo styles and are priced starting in the high $100s.
Barrio Viejo — Urban Pioneer (Up-and-Coming)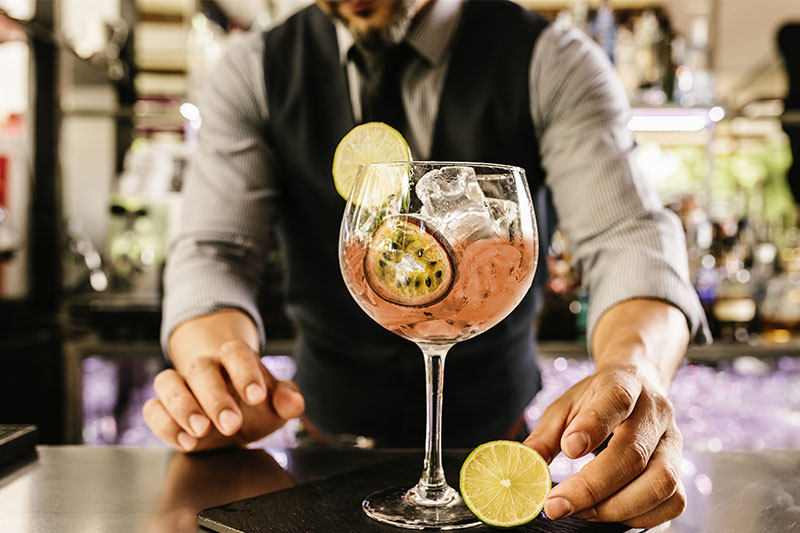 Barrio Viejo, which is sometimes called Barrio Historico, falls into the up-and-coming urban pioneer vibe, according to HGTV. This neighborhood includes fixer-uppers, older single-family homes ranging in styles, and potentially garden-style apartment buildings and condos. People in this neighborhood don't mind a little sweat equity but won't be offended if others on their street aren't aligned. There's always buzz in the area for new growth, and its older homes are likely to increase in value. The neighborhood has made some headlines because of its recent developments trying to strike a balance between historic preservation and modern expansion, per Tucson News Now. Barrio Viejo features charming community gardens, local eateries, brewpubs, and retro-style cocktail bars. And if you aren't the historic type, there are plenty of modern restorations and new builds. You'll find homes ranging between the low $200s and over $1 million.