6 Affordable Beach Towns in Florida
People flock to Florida for its thriving culture, breathtaking nature, and vibrant nightlife, but there's more than just the touristy cities we all know and love. Many little beach towns with unique attractions and quality amenities are tucked away along the Florida coastline. But beware: When you visit these spots, you may just fall in love and chose to become a Floridian.
If you're considering a move to the Sunshine State, but you think it's out of your price range, think again! SmartAsset compiled a list of this year's Most Affordable Beach Towns, and it includes a few gems along the Florida coast. Expanding on their selections, here are our six recommendations for affordable beach towns in Florida.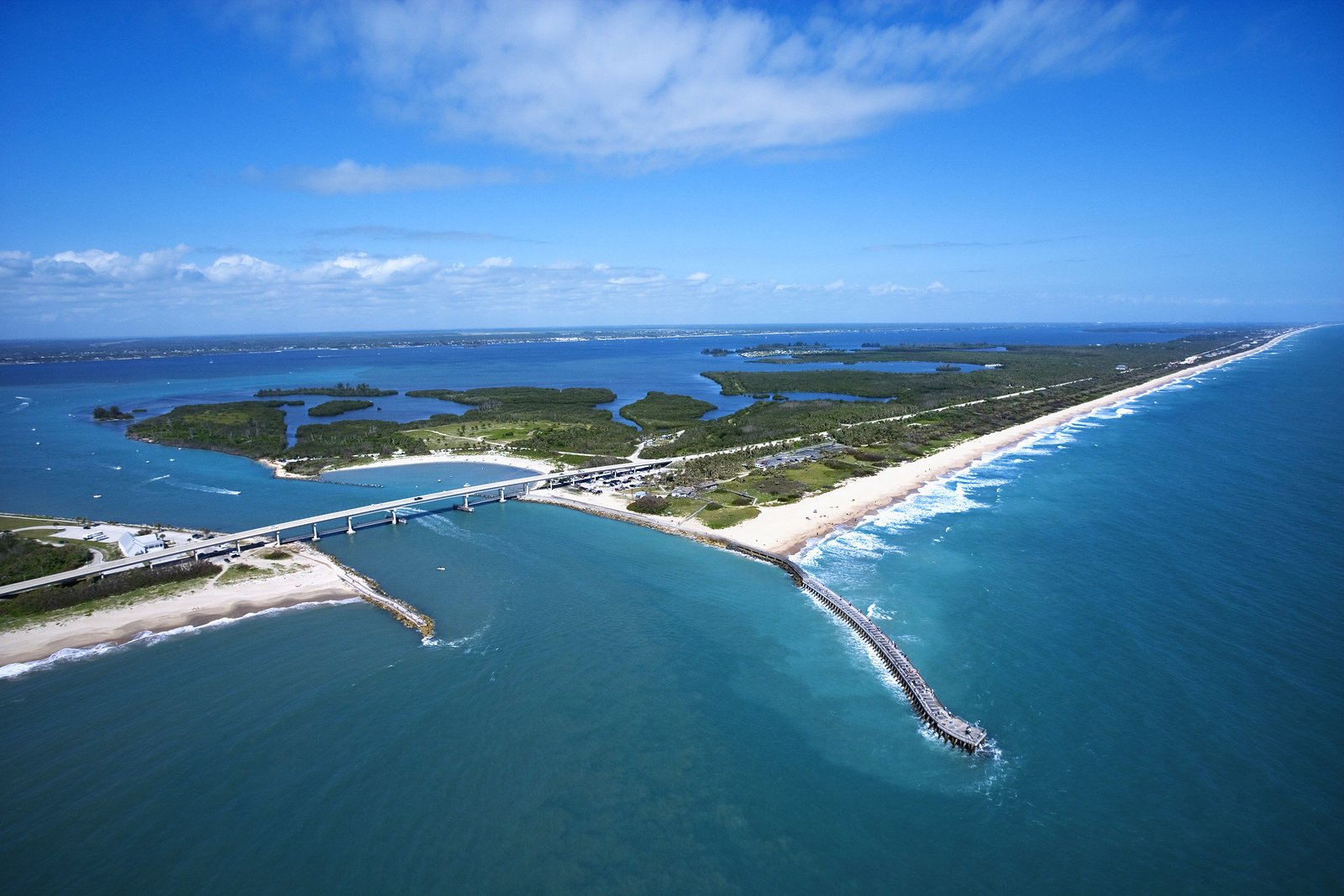 If you're into fishing, seafood shacks, and strolls on the shore, then Melbourne is your spot. The beaches are all but secluded most of the year with some action during spring break. The over 82,000 people who call Melbourne home enjoy fast and easy access to Cape Canaveral and Cocoa Beach as well as a wealth of shopping, dining, and entertainment options in the downtown center. The residential areas of this beach town feature peaceful, tree-lined streets.
Housing in Melbourne consists of mostly single-family homes ranging from below $100,000 to $2.5 million, according to neighborhoods.com data.
In general, waterfront properties will cost a prettier penny than homes located farther inland, but it's possible to find some beachfront condos at a more reasonable price. A limited selection of attached homes and condos can be found in this neighborhood with prices ranging from below $100,000 to the high $600s.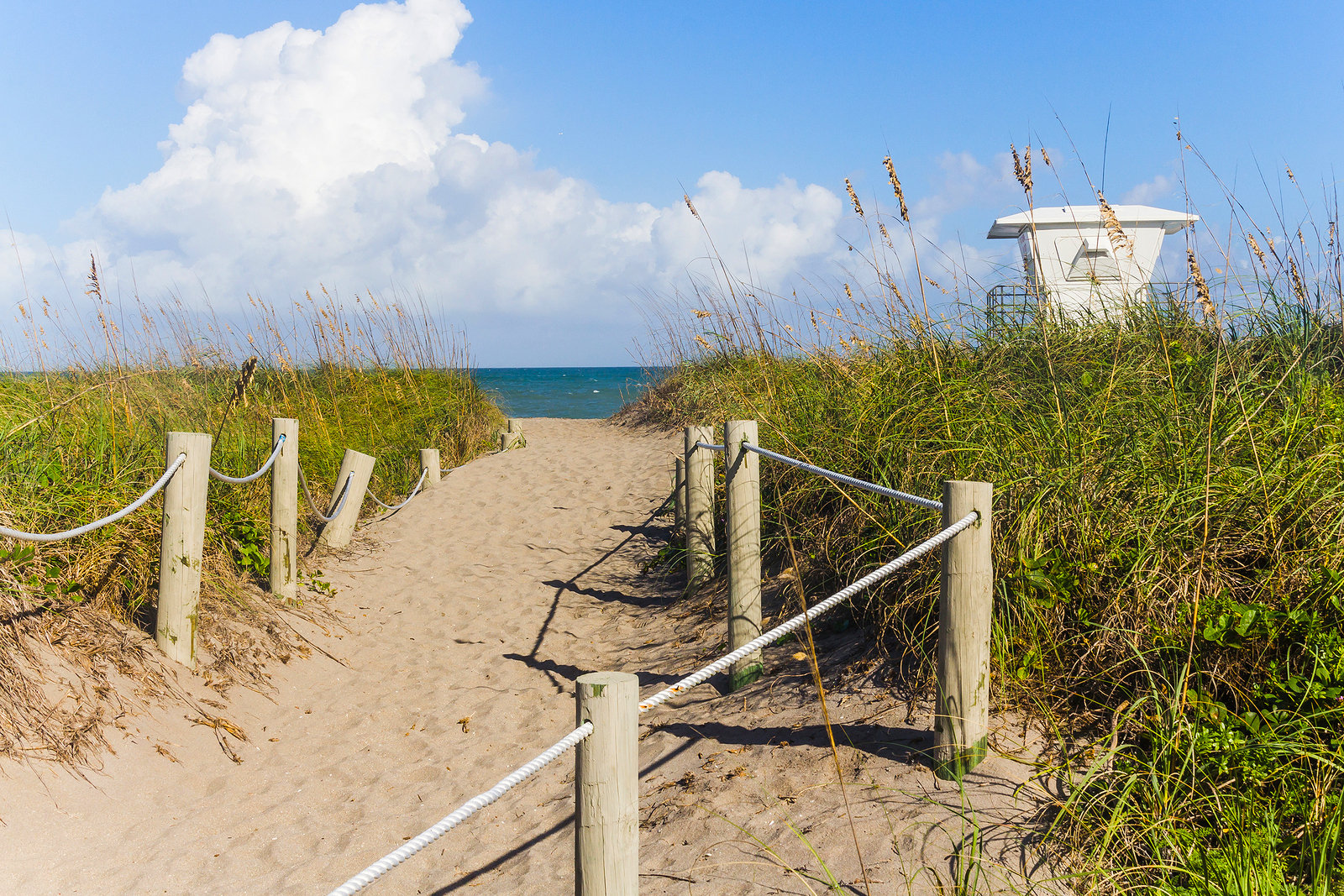 Fort Pierce is part of the Treasure Coast and the sister city of San Francisco. Known as the "Sunrise City," it covers about 30 square miles and houses over 46,000 people. In 2015, USA Today put Fort Pierce on its list of the "Most Idyllic and Historic Main Streets in America." Downtown has kept true to its Spanish roots by maintaining the architecture and culture of its original settlers, and the enormous citrus groves add to the rural elegance of this coastal town.
Fort Pierce has homes ranging from below $100,000 to nearly $3 million, according to neighborhoods.com data. Home prices in Fort Pierce vary greatly, but many homes in this beach town are listed below $200,000. There's a decent number of both single-family and attached homes.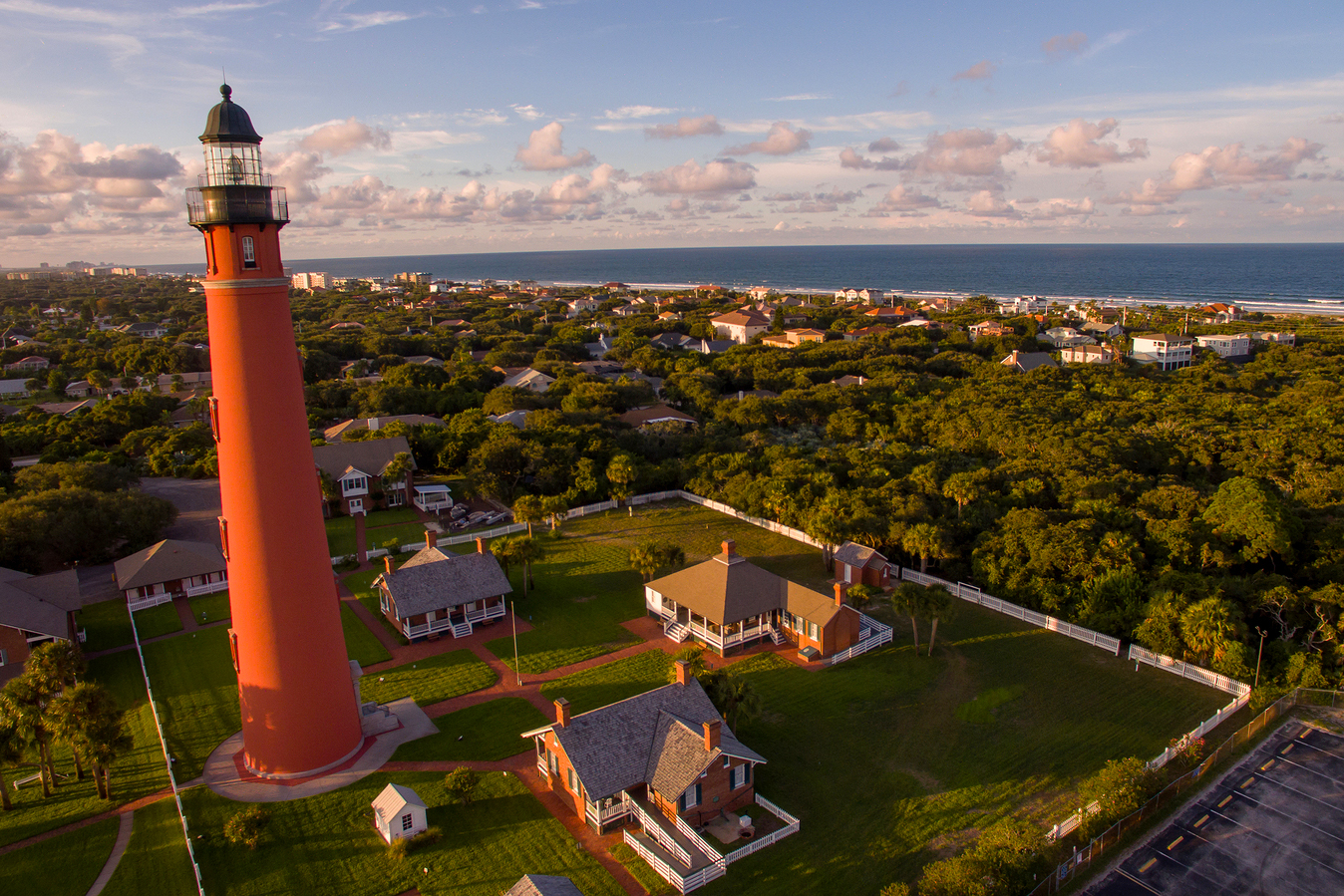 You might remember Daytona Beach from MTV's Spring Break coverage during the 1980s, but all that's just a memory. This cozy town has turned the tide and become a family-friendly destination, especially for race lovers. The recently renovated Daytona Beach Pier offers free concerts, fireworks, fishing, and fun for all. If you get tired of the water, you can hike down to the Ale Trail and sample craft brews from more than a dozen local breweries.
Home prices in Daytona Beach are just as varied as the previously mentioned beach towns, with prices dipping below $100,000 and soaring above $3.4 million. Homes in this area are pretty evenly split between single-family and attached homes, but there are many more condo buildings along the waterfront, providing picturesque ocean views. More affordable options can be found further inland.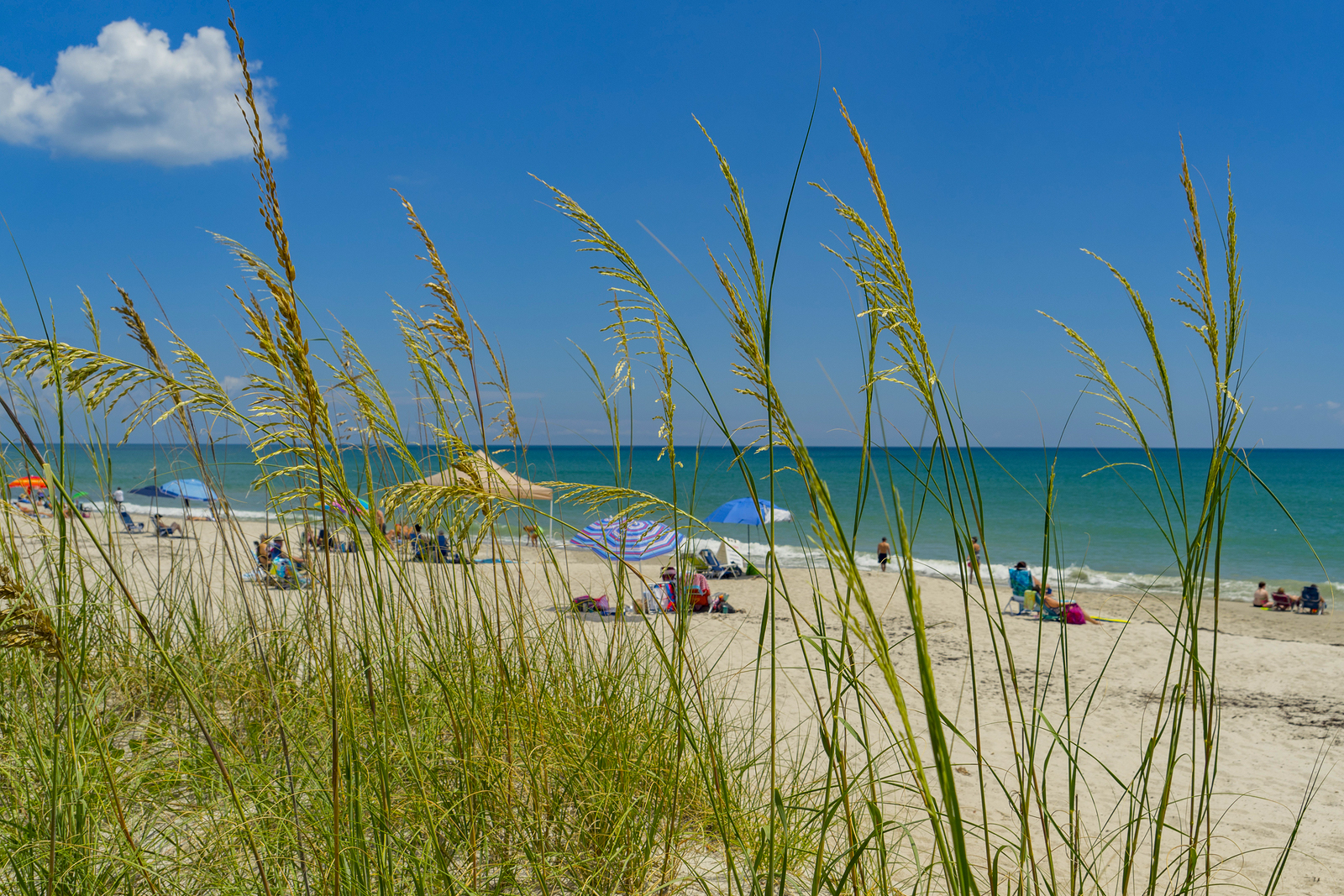 Palm Bay is tucked away on the "Space Coast" near Cape Canaveral. Named for its beautiful Sabal palmetto trees, this environmentally conscious city boasts a huge tech scene. Despite the influx of modern jobs, a brand-new technology center, and a newly expanded highway system, it remains very affordable.
Much like the other beach towns on this list, Palm Bay has a wide range of home prices, from below $100,000 to the high $900s.
Condos and attached homes are a bit trickier to come by in this area, so if that's what you're looking for, focus your search in the northeastern corner of Palm Bay along the waterfront. Condo and attached home prices range from below $100,000 to the high $200s.
Pensacola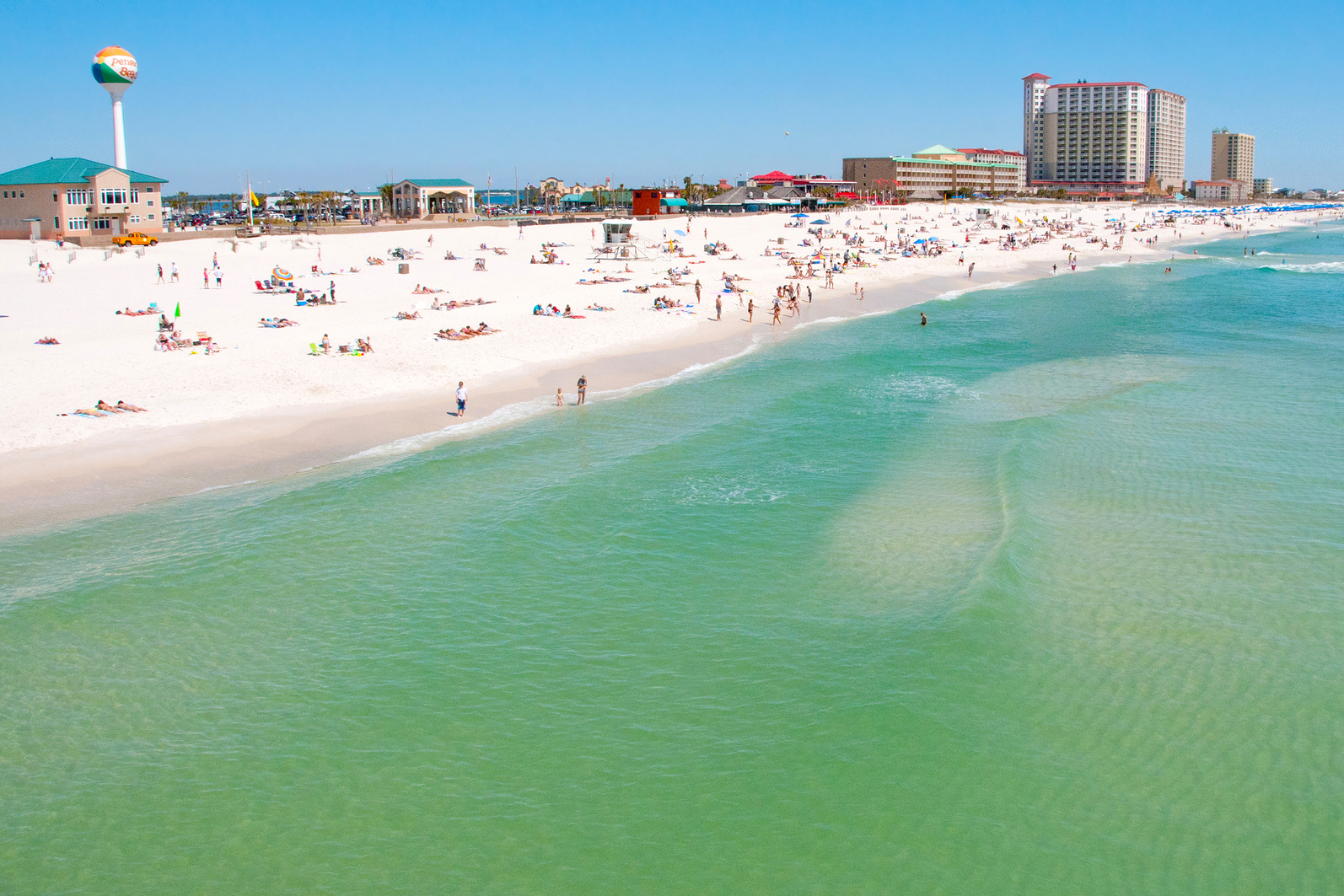 Pensacola is at the westernmost point of the Panhandle, and it's the home of the "World's Whitest Beaches." It's also definitely a small town—you can drive from one side to the other in about 20 minutes. Nearby attractions include the stunning Pensacola Beach, the town's historic district, and the National Museum of Naval Aviation (the largest Naval Aviation museum in the world). In Pensacola, there's always something new to explore.
Due to low housing costs and relatively low property taxes, Pensacola enjoys all the benefits of beachfront living without the high price tag. According to SmartAsset, the median home value in this little beach town is slightly less than $156,000.
Apalachicola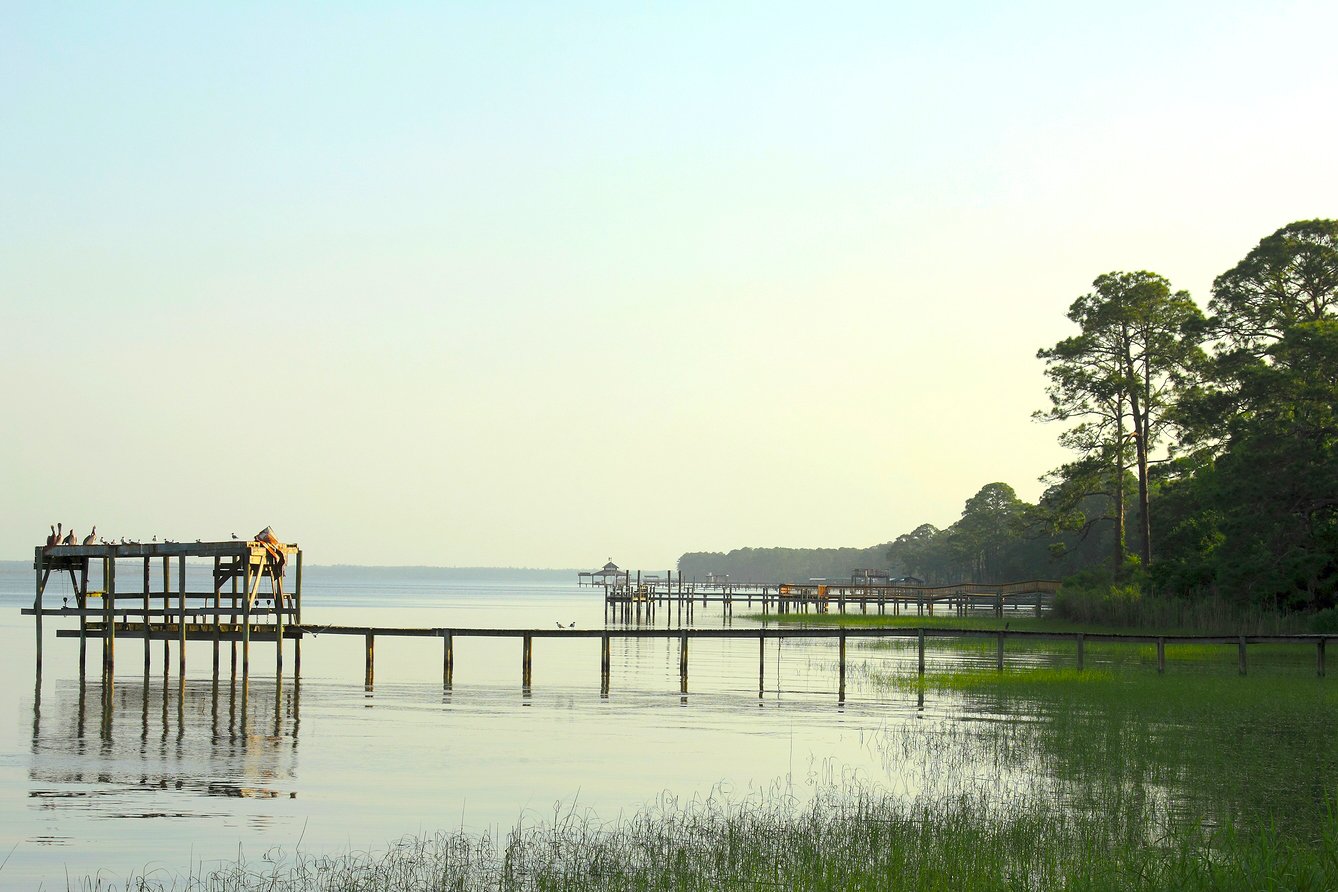 If you're looking to retire and get away from it all, check out Apalachicola. With a tiny population of just around 2,000, this pristine beach town offers just enough for you to get by, but not enough to overwhelm you with options. It's quiet, secluded, and full of people who love that laid-back Panhandle lifestyle.
According to CityTownInfo.com, housing is comparably affordable with the median home value at $129,600. However, like any super small town, the job market can be limited—so keep that in mind.