6 Bay Area Suburbs with the Best Downtowns
6 Bay Area Suburbs with the Best Downtowns
It's not just Downtown San Francisco that really shines in the Bay Area. Many Bay Area suburbs have fun, lively downtown areas that rival those of the larger cities, with plenty to see, eat, and drink. If you're only going to Downtown San Francisco when you're wanting to experience nightlife, you're missing out on a whole array of options and opportunities. Many of the most impressive downtowns in the Bay Area are located in the suburbs.
Neighborhoods.com has rounded up the best downtowns in the region so you can make an informed decision about where you spend your next Friday night or Sunday stroll.
Burlingame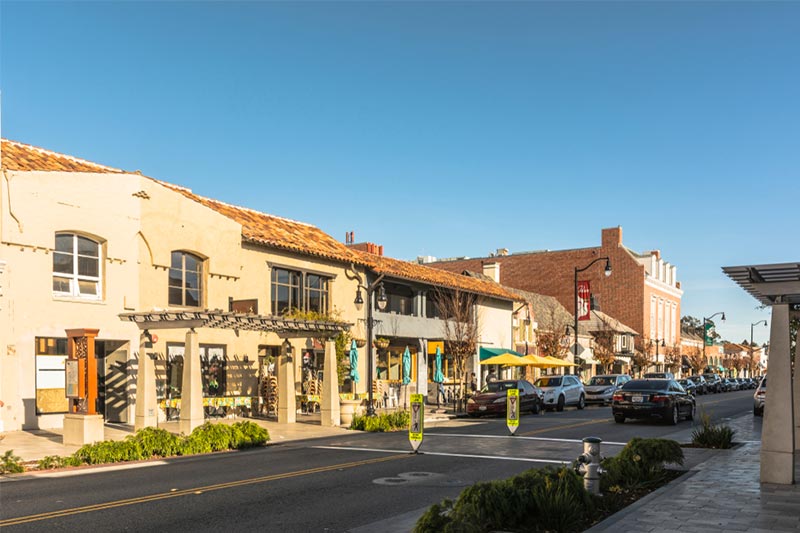 The main street in Burlingame's downtown area is Burlingame Avenue, and you'd be surprised by how many places there are to eat and shop here. From upscale fashion brands such as J. Crew and Lululemon to home decor stores like Pottery Barn, Downtown Burlingame has it all.
If you get hungry, the food options are endless, with everything from Blue Line Pizza to Crepevine to Peet's Coffee. For those who are in the know about Burlingame, the loveliness of the city's downtown comes as no surprise. Burlingame boasts highly ranked public schools, beautifully designed homes, and low crime. All these factors make this small but cozy and walkable city a sought-after option among interested homebuyers.
Redwood City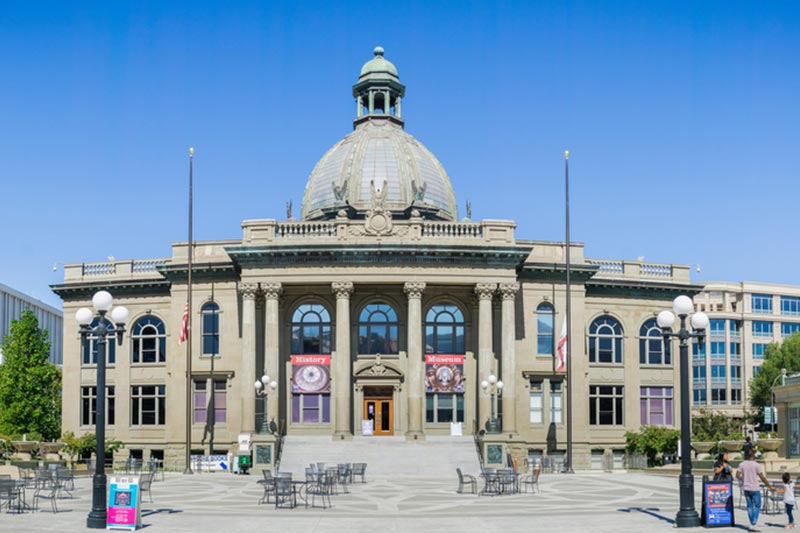 While the entire Bay Area region enjoys great weather year-round, Redwood City is one suburb that gets especially ideal weather conditions, with plenty of sunshine and few rainy days. The downtown area is home to Bay Area favorites like Philz Coffee, and you can also pass the time browsing fun boutiques and eclectic antique shops. Downtown Redwood City even boasts a movie theater, which gets busy on Friday nights and weekends. Downtown is also an appealing option for people looking for a place to live, as there is a nice mix of housing options in the area, from cozy bungalows to modern condos.
Concord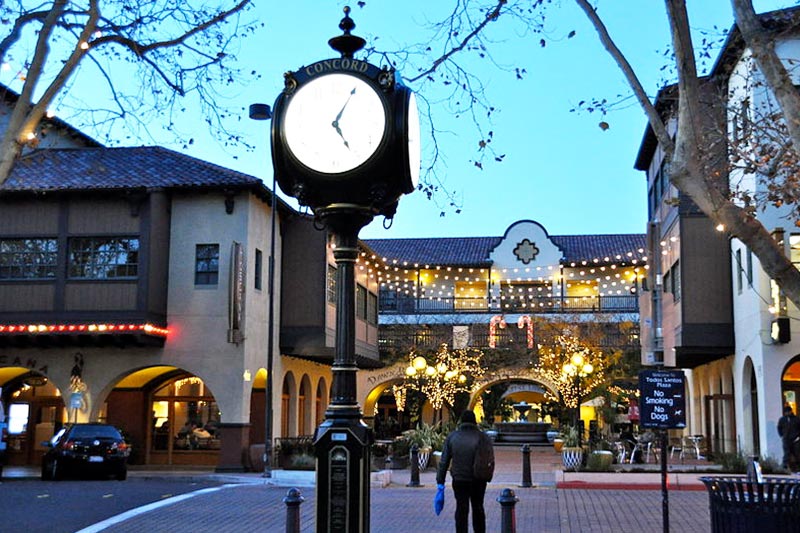 As far as Bay Area downtowns go, Downtown Concord is proud to retain much of its history. Many of the homes near the downtown area have been there for decades, despite the many evolutions that the city has experienced. But Concord is in the midst of change, as the city is working to improve the area and create more housing, retail, and transportation options for its residents, according to the city.
Downtown is still a vibrant and popular place to hang out and experience Concord. Many residents stop in for the weekly farmers markets, historical walking tours, a music and market series, and much more. On top of that the area is home to 22 amazing restaurant options spanning from Afghan to Vietnamese. Lima is one such place, where you can get authentic Peruvian cuisine served up by award-winning chef John Marquez. Also make sure to stop in to local favorites Half Price Books, Taqueria Los Gallos, and the Brewing Network.
Palo Alto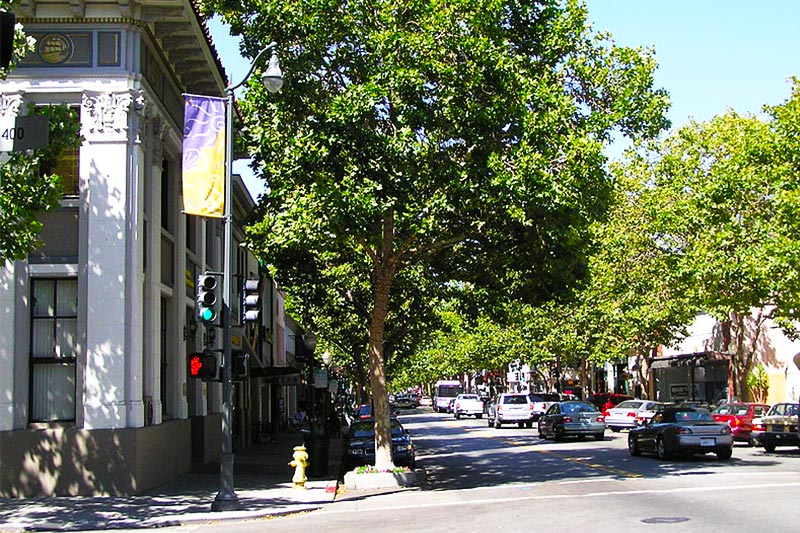 Palo Alto's University Avenue is one of the busiest downtowns that the Bay Area has to offer. The street houses a Cheesecake Factory, Crepevine, Paris Baguette, Oren's Hummus Shop, and other popular chain eateries. University Avenue is also home to many upscale restaurants, including American restaurant Bird Dog, Vietnamese restaurant Tamarine, and French restaurant Zola. Check out the mom-and-pop specialty stores, art galleries, and outdoor cafes, or swing by one of the two movie theaters on University Avenue for a late-night screening.
San Rafael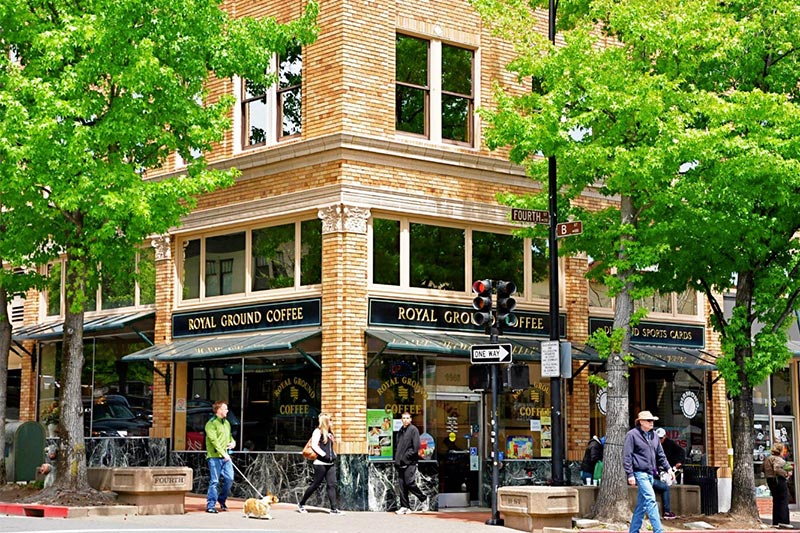 One of the most culturally diverse suburbs in the entire Bay Area, San Rafael boasts a pretty impressive downtown area. The entire area is about ten blocks long and four blocks wide, and the central plaza is a popular gathering place for the community. There's a movie theater where locals go to catch the latest flicks on Friday and Saturday nights, and Puerto Rican restaurant Sol Food is a popular place to enjoy tasty eats. The downtown area even hosts a farmers market on Thursday nights. And because Downtown San Rafael is pretty centrally located, it's easy to get to on foot or via the public transit system.
San Mateo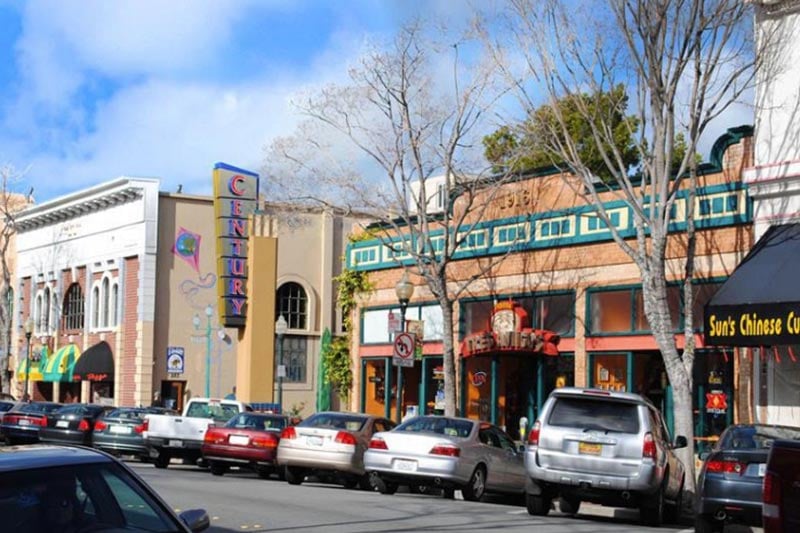 As far as Bay Area downtowns go, San Mateo is one of the more affordable options in terms of housing. Those who choose to live here have easy access to the Caltrain, which offers a straight shot north to San Francisco. The downtown area is a unique blend of old shops that have been around for decades and modern, trendy joints that are popular among the younger crowd. The mix of different styles of shops makes for a unique downtown that preserves its culture while also welcoming the tides of change.