6 Chicago Neighborhood Coworking Spaces for Freelancers and Entrepreneurs
6 Chicago Neighborhood Coworking Spaces for Freelancers and Entrepreneurs
According to a report from the Global Workplace Analytics and Flexjobs, the number of employees who telecommute increased 115 percent in a decade. As of 2015, 3.7 million workers work from home at least half the time. With the increase of telecommuting workers, it's no surprise that 2017 marked the largest year for growth in the coworking industry.
With the remote workforce growing, several coworking spaces for freelancers and those who work from home have sprouted up throughout Chicago — because after a while the coffee shop can get a little old. And while the Loop includes many of these spaces, we focused on ones in Chicago's more residential neighborhoods.
Free Range - Wicker Park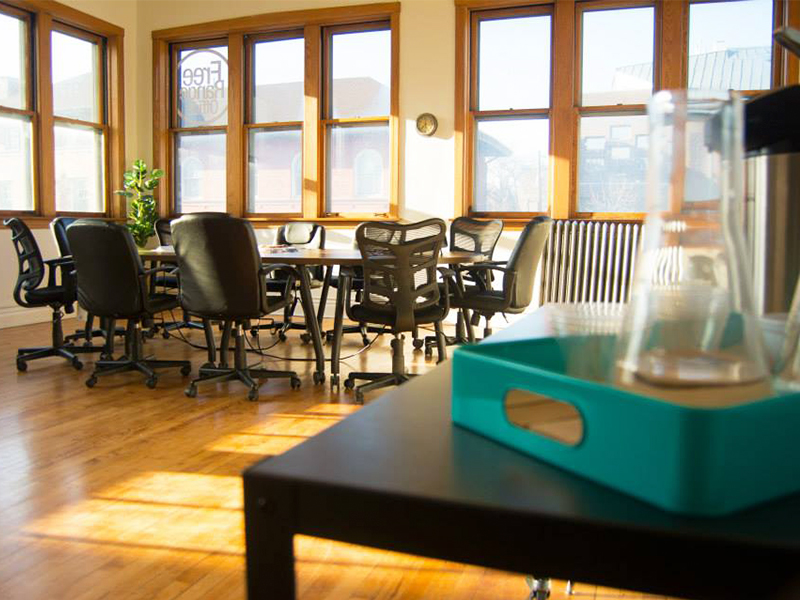 Located on North Avenue in Wicker Park, just west of the Six Corner intersection, Free Range offers is space for coworking, meetings, and events. It's a bright and airy space with a shared kitchen, outdoor terrace, complimentary coffee, and private phone booths. Free Range offers a number of packages ranging in price from $95 to $285 per-month.
On the low end, the part-time package allows for five visits each month and access to all that the facility has to offer, which includes educational and networking events. On the high-end, the club level offers unlimited access to the office 24/7, as well as complimentary conference room usage and ability to receive mail and packages at Free Range.
The Shift - Uptown / Logan Square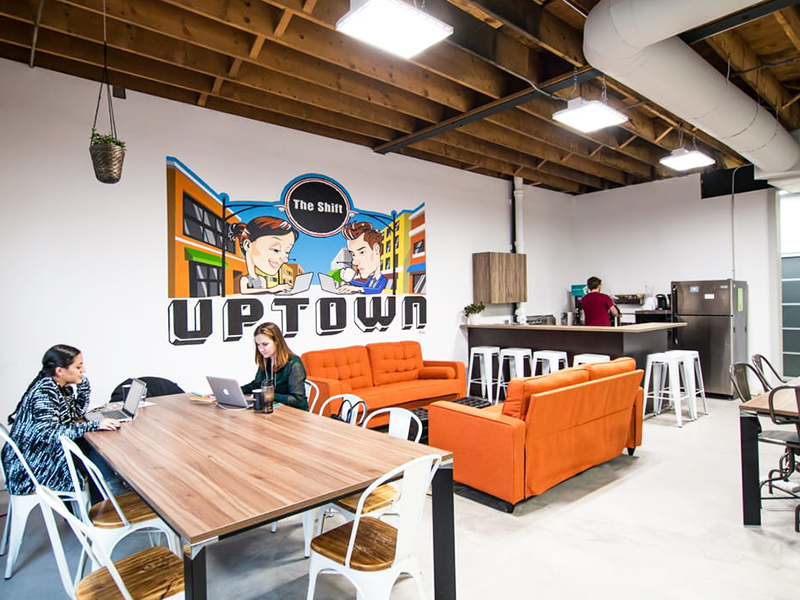 The Shift is located in Uptown, but its second location aptly called the Second Shift is in Logan Square. The original space was founded on the idea that there should be a coworking space that focuses on supporting its members and learning about their goals, ideas, passions, and projects. There are individual desks and group work tables as well as private meeting rooms and comfy sofas. The coworking community hosts twice monthly member "show and tell" where a "Shifter" shares knowledge about anything from business planning to branding to making your own ice cream.
There are two levels of memberships: the community membership that starts at $145 a month, and the dedicated desk membership that starts at $295 a month. Aside from the obvious difference of seating arrangements, the latter option allows for 24/7 access and the former is for members needing a space Monday through Friday from 6 a.m. to 11 p.m.
Creative Coworking - Evanston / Edgewater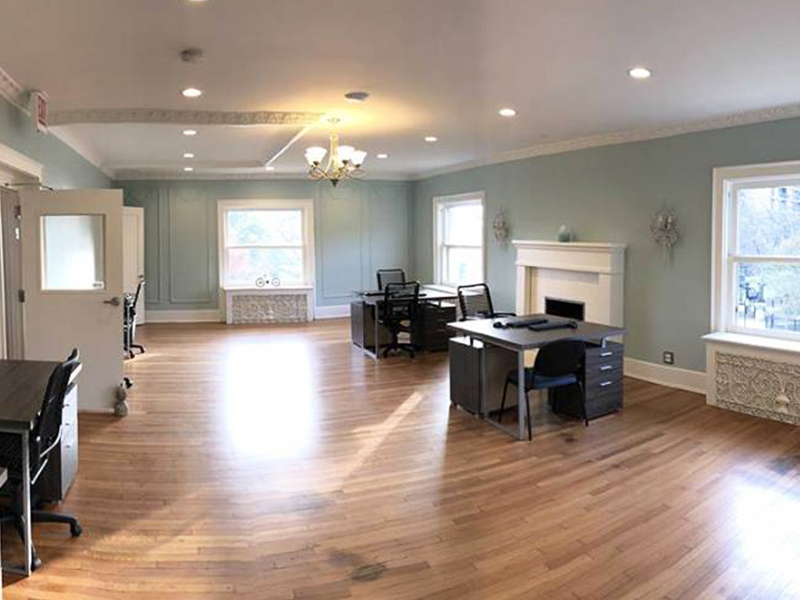 Creative Coworking has two locations in Evanston and Edgewater, with the original being in Evanston. The second location is located in the historic Colvin House, which also serves as an event space. Creative Coworking is open 24/7 and members have key fobs to access the space whenever they need to. The coworking space has dedicated quiet zones as well as collaborative spaces. One of the more unique aspects of Creative Coworking is that is doubles as an art gallery.
Membership rates vary based on the location. In Evanston, an occasional member pays $50 a month for three visits, and memberships increase gradually up to $500 per month for an individual private office. In Edgewater, memberships start at $75 for three visits in a month and go up to $1,000 for an individual private office.
Homiey - Humboldt Park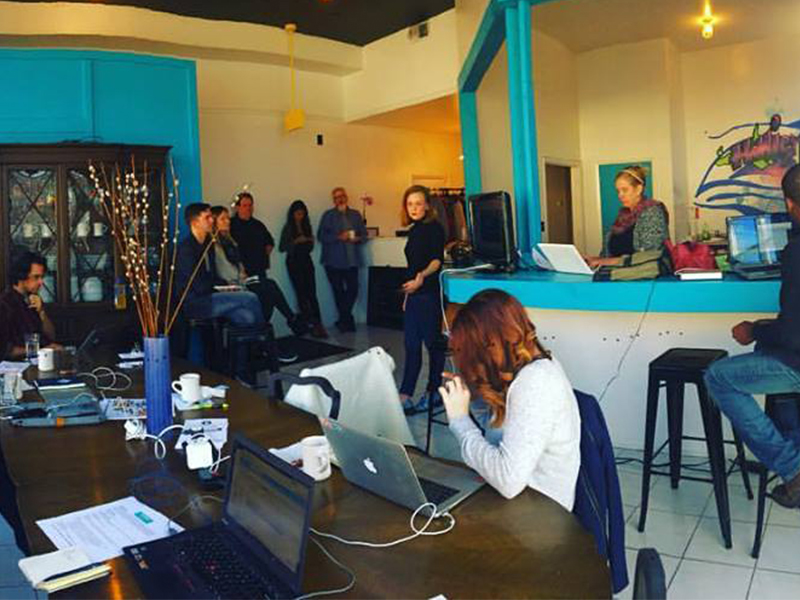 Located in Humboldt Park, Homiey is a super flexible coworking space that allows individuals to pay by the hour or purchase a membership. Members get 24-hour access to the space while non-members are required to make reservations and purchase a pass online. Hourly rates start at just $5 and students can spend the whole day at Homiey for $10. A year-long membership is $600. Homiey is a pretty no-frills space that has just the necessary amenities, which, of course, includes complimentary Dark Matter coffee.
The Bronzeville Incubator - Bronzeville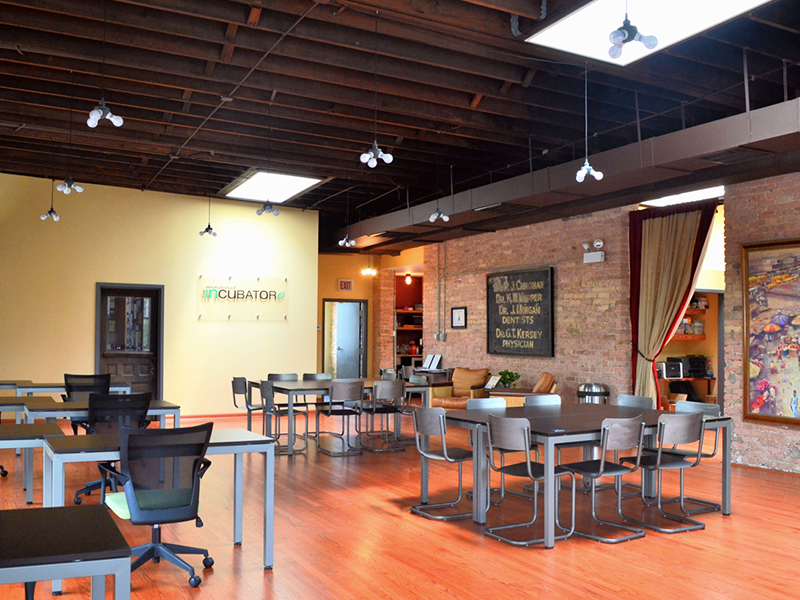 Wide open and filled with sunlight, the Bronzeville Incubator is a coworking space in Bronzeville that offers social events, networking activities, training sessions, and more in a space that fits about 50 individuals. There are two memberships available: shared desks and dedicated desks. All members get access to the shared kitchenette, on-site bike parking, rooftop deck and garden, and storage facilities. The coworking office has more than 3,000 square feet of working space within the Bronzeville Cookin' facility, which is located at 51st Street and the CTA Green Line stop.
Platform Ravenswood - Ravenswood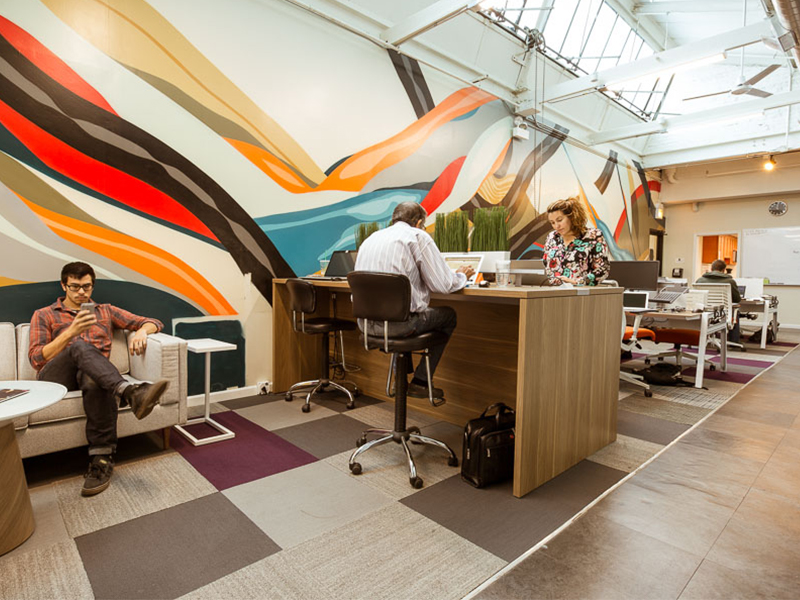 Located on Ravenswood Avenue off the Montrose Brown Line stop and Ravenswood Metra, Platform Coworking is a colorful and modern workspace that has all the goodies needed to get work done with flexible membership options. Members can work on a month-to-month basis making it easy to change or upgrade when needed. Memberships start at $65 a month for a virtual office and three hours of conference room time. There is complimentary coffee and a rooftop garden. Platform recently opened a second location in Wicker Park.