National Local Life
6 Cool Neighborhoods in Denver
The mile-high city is home to a diverse array of neighborhoods that make up its ever-expanding metro area. Homebuyers looking to call this place home can find a unique residential pocket to fit their lifestyle, interests, and budgetary needs.
From funky industrial districts to sleepy historic haunts, there's no shortage of cool neighborhoods in Denver. Here are some of our favorites.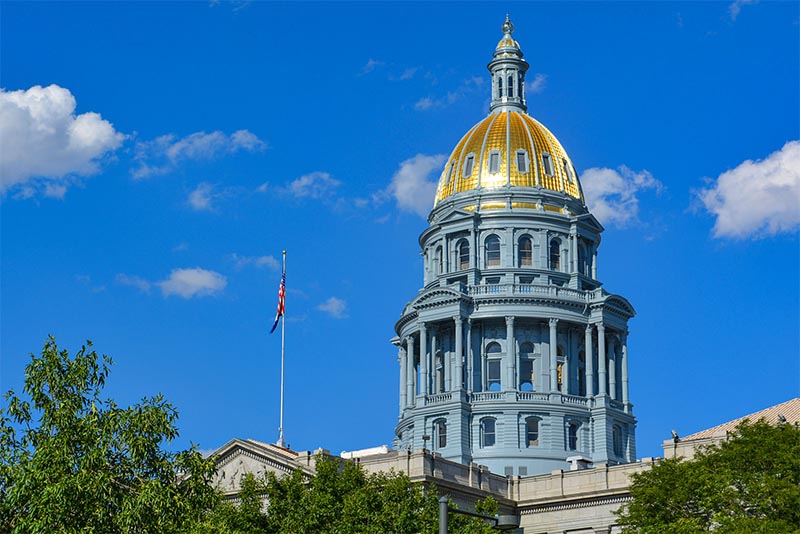 This historic neighborhood has long held the title for one of the city's coolest neighborhoods. Wealthy settlers heading to Denver from the East Coast planted their stakes in this neighborhood, earmarking Cap Hill as the place to be.
The elegant buildings and homes freeze the neighborhood in a time gone by. Narrow alleys weave in and out of turn-of-the-century apartment buildings with charm in spades. Each block of Capitol Hill is different from the last, and residents find that the area's walkability can't be beat.
Neighborhood watering holes like Charlie Brown's, Vesper, and Don's Tavern collect a smattering of locals each night, and visitors from all over Denver enjoy the area's acclaimed restaurants including Table 6, Angelo's, and Mizuna. Home prices in Capitol Hill are high compared to the city's average, but residents get to live in one of the greatest areas of the city.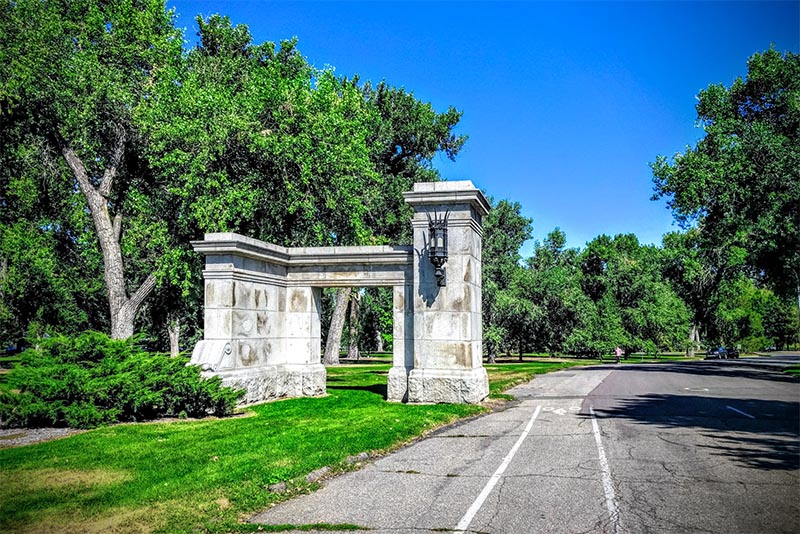 Naturally beautiful with ample open space, Washington Park lies only a few miles from Denver's skyline yet feels worlds away. Homes sit on large lots, and each property boasts a distinct architectural design. The mix of modern apartments with historic houses uniquely captures snapshots of a booming city that has long cycled through many a heyday.
The park at the center of this neighborhood is perhaps Wash Park's biggest draw. Joggers, cyclists, dog owners, and nature lovers take to the well-maintained trails surrounding the park, and in the summer, residents can spend sun-up to sun-down frolicking in the lush grass. Wash Park's upscale dining and retail scenes also attract residents while its quiet neighborhoods turn transplants into locals.
Often overlooked because of its proximity to the highway, Baker may be the best-kept secret in all of Denver. It's centrally located near downtown yet right off Highway 6, meaning skiers can shave off precious time from weekend commutes into the mountains. Homes in this neighborhood are still affordable and many are perfect fixer-uppers.
Hosting the city's increasingly popular "First Friday" art walk, the neighborhood's Santa Fe Arts District is home to a cluster of galleries, retail shops, and restaurants. Some of the city's best hole-in-the-wall restaurants are tucked back in Baker's quiet streets. Grab a bowl of green chili from Brewery Bar II or stop in Stranahan's distillery for a legendary tour.
For those working downtown, Five Points is conveniently situated just over a mile away. Walk to work but return to a quirky, diverse neighborhood that's one of the city's most famous. The neighborhood formerly played host to music icons Louis Armstrong, Billie Holiday, and Miles Davis during the jazz era, and many of its buildings still show markings of this legendary past.
The area is more affordable than others so new businesses, young families, and Denver transplants often make their homes here, contributing to an energetic, vibrant environment. For those wishing to step back in time without sacrificing modern luxuries or urban amenities, this neighborhood is the place to plant some roots.
A carved out area adjacent to Wash Park has recently been making a name for itself. Sometimes referred to as "West Wash Park" and other times "South Broadway" by those who live in the heart of it, this neighborhood is well known for its music venues, dive bars, historic movie theater, and innovative restaurants. There's something to do on Broadway every night of the week, no matter your hobbies. Coffee shops and boutique clothing stores fill up during the day, and by night, Denverites amble along the tight sidewalk in the glow of neon-lit windows.
What makes this spot even cooler is its close proximity to all of Denver's other cool neighborhoods. It's only a short bike ride from Washington Park, it's adjacent Baker, and it's only a mile from Capitol Hill. South Broadway residents get an eclectic mix of activities and people at all times.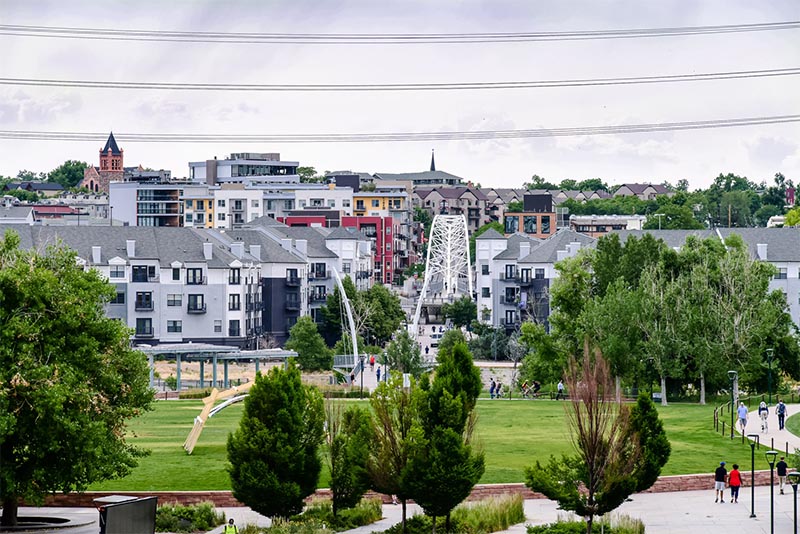 When Denver began growing, this high point adjacent to the city was selected for its vantage point and named accordingly. The Highlands homes are hotly pursued, and their prices prove it; however, residents of this desirable neighborhood are granted convenient access to the best Denver has to offer. Upscale restaurants including El Five, Linger, and Spuntino fill up on weekend nights while summers give way to bustling parks, open-air festivals, and patio brunches.
Because of its longevity, Highlands neighborhoods are shaded with large trees, homes are close together, and each sector of the neighborhood boasts personality and charisma. Authentic Mexican restaurants cook up tantalizing green chili while breweries seemingly crop up overnight. Downtown commuters need only to walk, bike, or bus across the bridge to be in the heart of Lower Downtown Denver.
It's difficult to select only six neighborhoods because each of Denver's enclaves has something fantastic to offer. As the city continues to grow, its neighborhoods dig even deeper and form individualized personalities that reflect where they've come from and where they hope to go. New residents should spend time dining, drinking, and strolling through each of the city's awesome alcoves in order to truly get a feel for what all have to offer. You can't go wrong with any of them.