Las Vegas Local Life
6 Las Vegas Bars With Trivia Nights to Test Your Knowledge
The trivia scene in Las Vegas is thriving, and there are a surprising number of pubs in the Valley that host regular trivia nights. While the collective Geeks Who Drink hosts several of them, other bars in town run their own show. Wherever you are in town, here are six trivia bars in Las Vegas that host weekly events that you can hit up with friends.
Millennium Fandom Bar - Downtown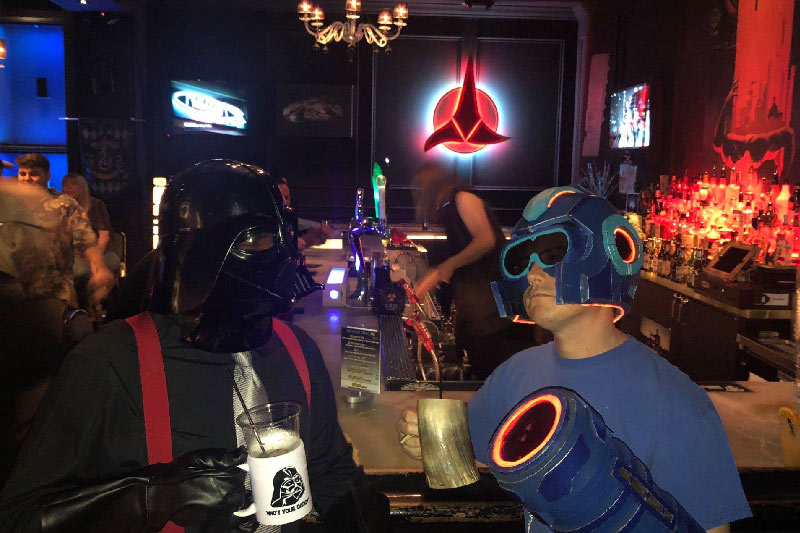 Part of what makes Millennium Fandom Bar one of the best places for trivia in town is its primary focus on all things fandom related, reflected not only in its decor but also in its calendar lineup. From cosplay to watch parties to fandom karaoke, this bar in Downtown Las Vegas embraces fans of anything from the Star Wars universe to "The Hitchhiker's Guide to the Galaxy." You won't want to miss the Nerdathon and Geekathon trivia on Wednesday nights at 8 p.m.; there's no cover and cosplay is encouraged. Signature drinks like In Groot We Trust and License To Kill also nod to pop culture.
Crown and Anchor - Paradise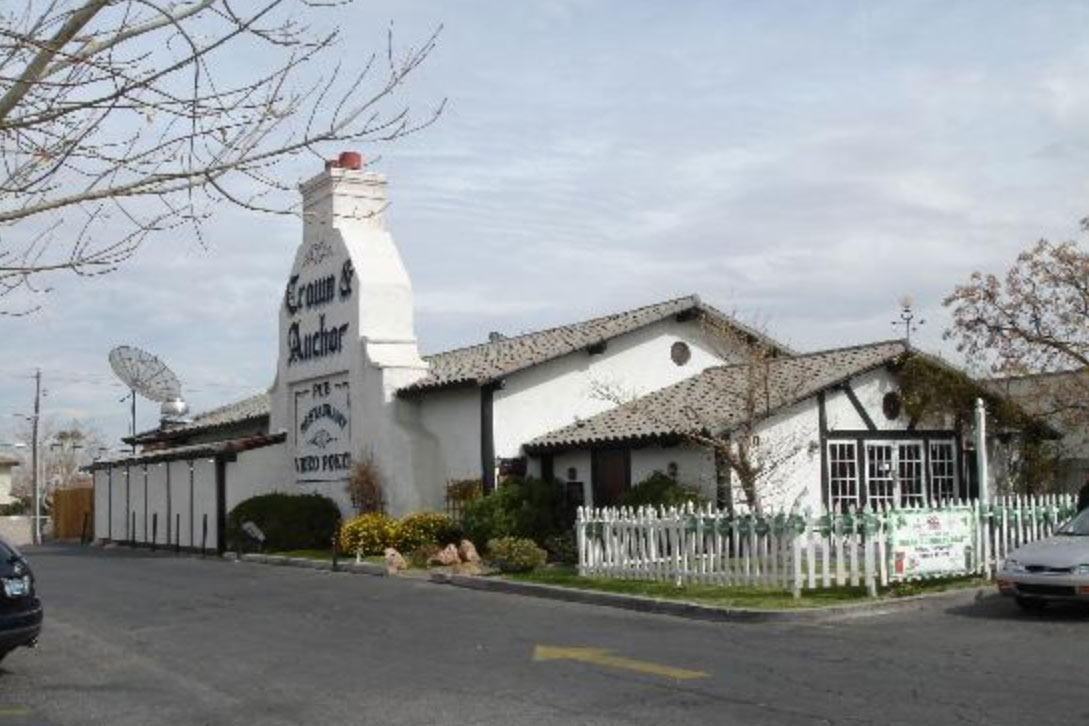 Crown and Anchor in Paradise is an ideal stopover not only for UNLV students, but also for residents who want a break from The Strip. This British-themed pub has traditional favorites like bangers and mash, steak and kidney pie, and chicken curry, along with a solid bar menu that includes over 30 draught beers from around the world. Crown and Anchor hosts trivia night on Thursdays at 9, and the prize is a $50 bar tab.
Aces and Ales - Centennial Hills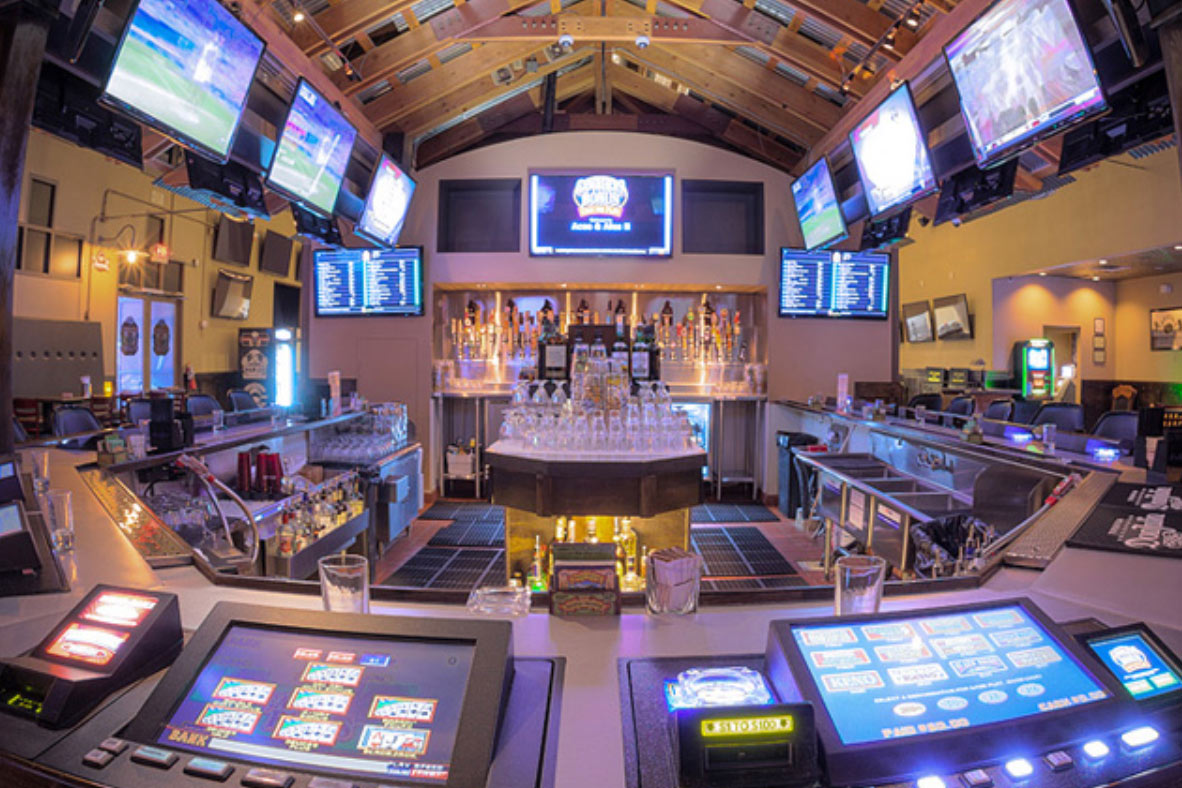 At their location on Tenaya, Aces and Ales hosts Tuesday night trivia at 8 p.m. With a rotating list of over 70 beers on tap, Aces and Ales also has a robust food menu including favorites like Bacon Bombs, Bavarian pretzels, and Parmesan fries.
Shakespeare's Grill and Pub - Henderson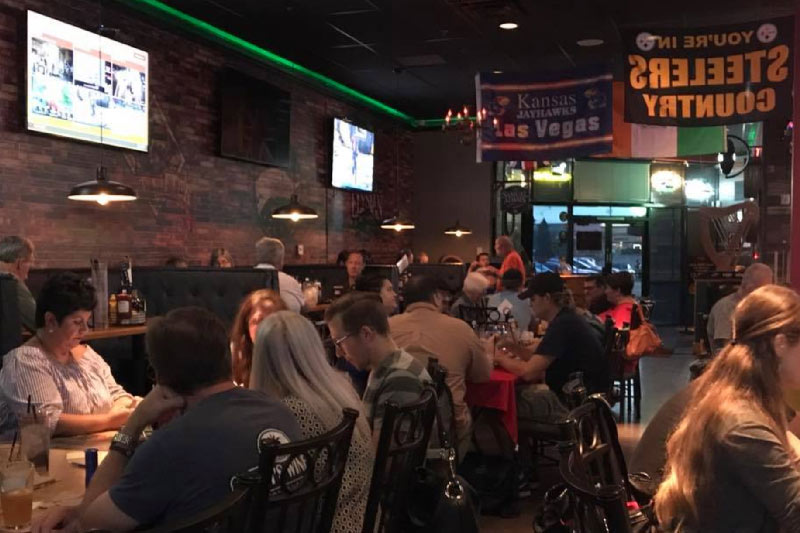 In Henderson, the British-themed Shakespeare's Grill and Pub hosts Wednesday night trivia from 7 to 9 p.m. The menu includes fried pickles, lamb sliders, and fried avocado slices, plus over 100 bottled and on-tap beers and wine.
BeerHaus - The Strip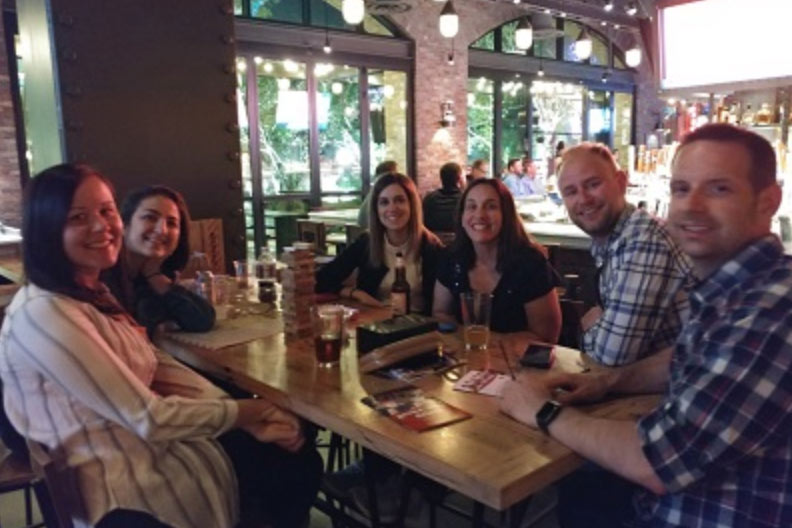 Right next to T-Mobile Arena and the newly-rebranded Park MGM, BeerHaus has quickly become a hotspot on The Strip. Meant to be a new take on the classic beer hall, BeerHaus satisfies both beer connoisseurs and newbies. In addition to games like Giant Jenga, BeerHaus also hosts Wednesday night trivia starting at 8 p.m. Happy hour is from 2 to 6 p.m. daily, and live music at the bar takes place Thursday through Sunday.
McMullan's Irish Pub - Spring Valley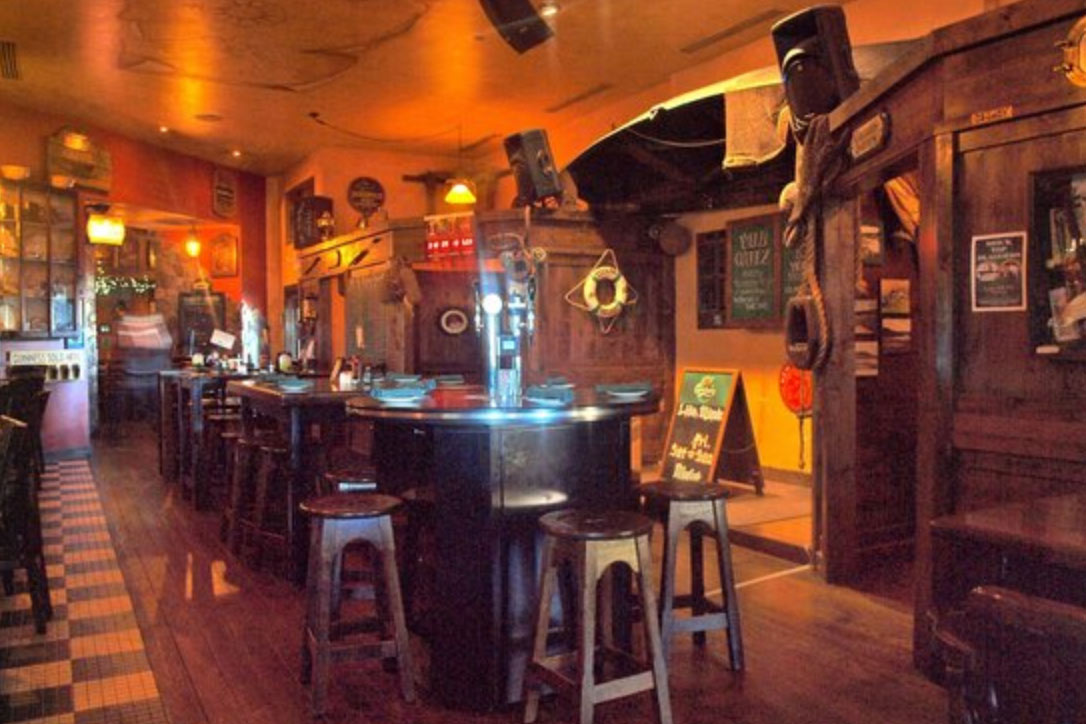 Every Tuesday night starting at 8, join your friends at McMullan's Irish Pub in Spring Valley for a pub quiz you won't want to miss. The first and second prizes are a $100 and $50 bar tab, and O'Hara's Red Ale is $4 for 20 ounces on trivia night. In addition to a rich menu of beer options, McMullan's also has a range of Irish whiskey and scotch along with homemade meal specials like crab cakes, Westmeath wings, Irish nachos, and other pub grub.