Los Angeles Local Life
6 Los Angeles Distilleries Worth Stopping by for a Sip
Los Angeles was long a city without much of its own unique alcohol scene. You could find wine up in Santa Barbara and beer down in San Diego. And until 2015, when a new bill was signed to allow tasting room sales for craft spirits in California, there wasn't much of an appetite for distilleries either.
But things have changed over the last five years or so. Though you're still likely to head to Santa Barbara for most of your regional wines, the Los Angeles County Brewers Guild now proudly sports 71 members and counting. Plus, there's a burgeoning craft distillery scene as well around the county — which has been bolstered by the tasting room law, which went into effect on January 1, 2016.
The Arts District has become a craft vodka haven for the city, with outposts like Greenbar, the Spirit Guild, Lost Spirits Distillery, and Our/Los Angeles all sitting within a mile or so of one another, plus Loft & Bear, which doesn't have a tasting room but is distilled and distributed exclusively in the Greater LA area.
In addition to those locations, you'll find additional distilleries have popped up elsewhere around the county, even if not in the same sort of cluster the Arts District has found for itself.
So where can you find all of these local liquor locations around LA? Your guide below to those with tasting rooms:
Greenbar Distillery — Arts District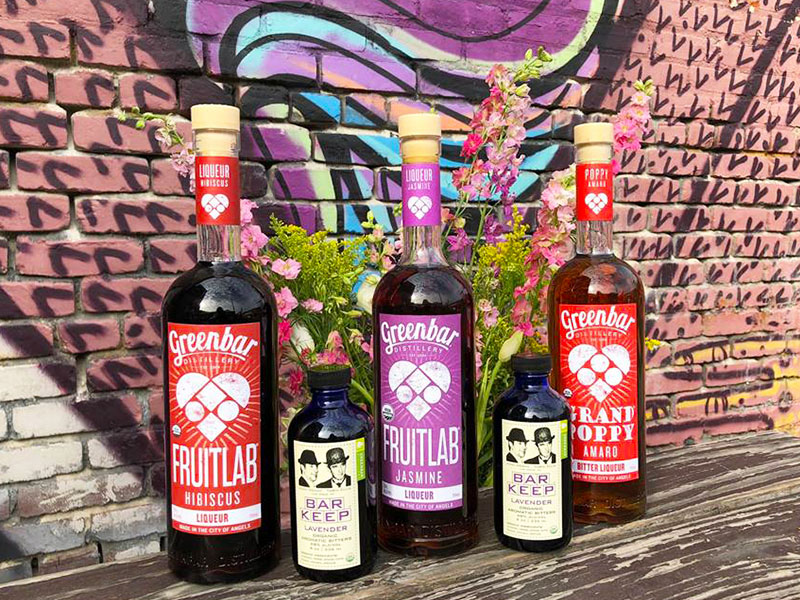 Founded in 2004, Greenbar is LA's oldest distillery, offering a variety of different spirits from gin, rum, vodka, and tequila, to even trying their hand at whiskey. On-site, you can tour the facility, taste the alcohol, and take classes on how to create unique cocktails. You can also become a member of the distillery, earning perks like classes with the founders, merchandise discounts, early event info, and even cocktail consultations to make a drink unique to your preferences.
Lost Spirits Distillery — Arts District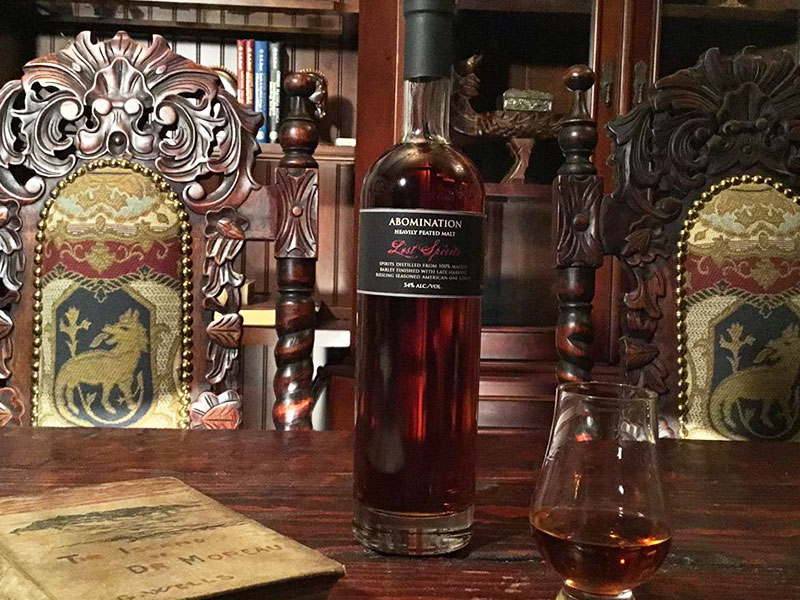 Lost Spirits arrived in LA via Northern California, opening its Arts District tasting room in May 2017. They take visitors by reservation, where you'll get to check out the distillery and sample their whiskey and rum varieties. What's most interesting about their product is that it's fast-aged. So they're able to put years on these liquors in a matter of days. At the distillery, expect a decent amount of mystery around what goes on. Lost Spirits keeps everything pretty close to the vest, and is still not open to the "public."
R6 Distillery — El Segundo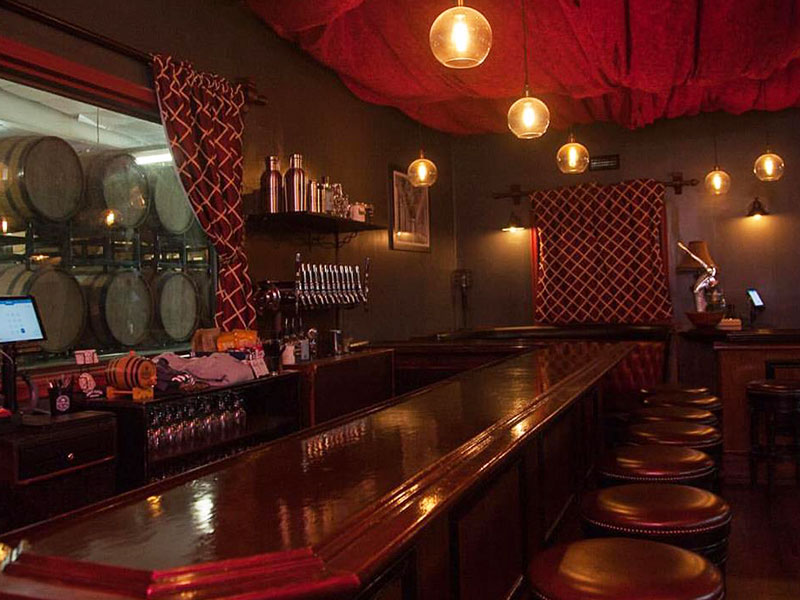 Rob Rubens is the man behind both a distillery and brewery (Smoky Hollow Tasting & Tap Room) in El Segundo, making for a booze-filled afternoon for everyone but wine drinkers at his speakeasy-appearing location. R6 Distillery offers flights of its various whiskey, gin, and vodka spirits, plus cocktails as well, all designed in-house. On top of public tastings and tours, events can also be held at the 1920s/30s-inspired space.
Our/Los Angeles — Arts District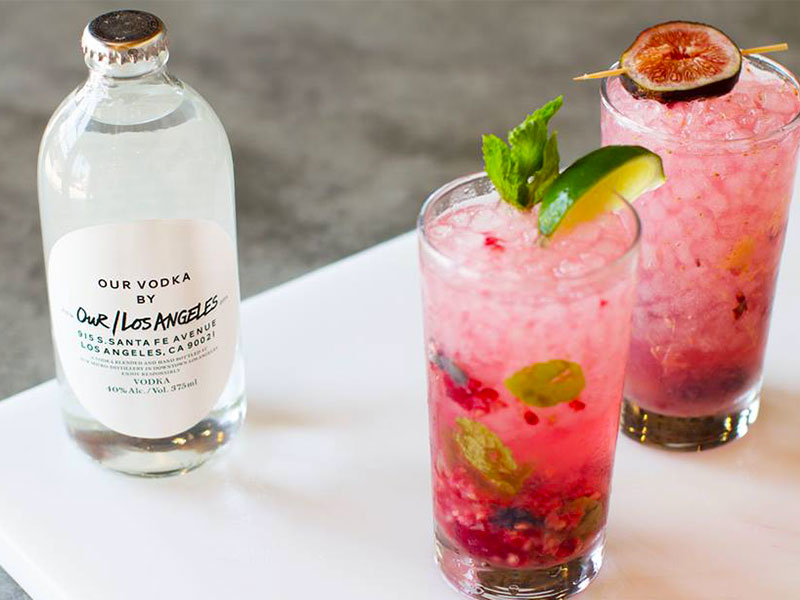 It's hard to make vodka truly "hip," yet that's exactly what Our/Los Angeles does with its 40 oz.-looking bottles and handwritten aesthetic. They make one product, their signature vodka, but using local ingredients, each run is meant to be a little different than the last. Consistency is not what they're aiming for, but rather, original character that changes — not typical of vodka. They're open to the public from 1-5 p.m. on Monday through Friday, and take reservations on weekends. Our/Los Angeles also delivers, for those needing an at-home fix.
The Spirit Guild — Arts District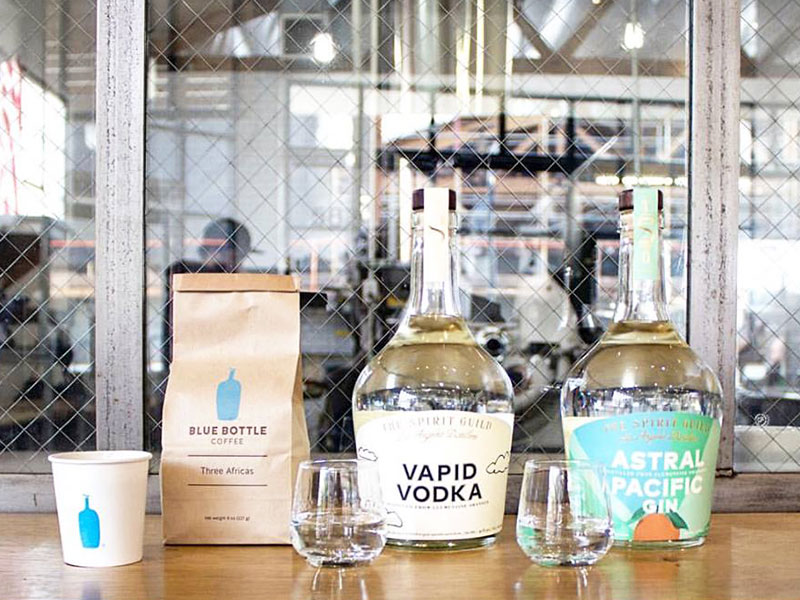 The Spirit Guild creates gin and vodka with local ingredients from California's farms, on a site that was once home to vineyards and garden groves. Visitors can take a tour and try the spirits Wednesday through Sunday, and also purchase bottles to go (at a discount following the tour). Particularly interesting about the Spirit Guild is how they distill their gin and vodka from clementines.
Stark Spirits Distillery — Pasadena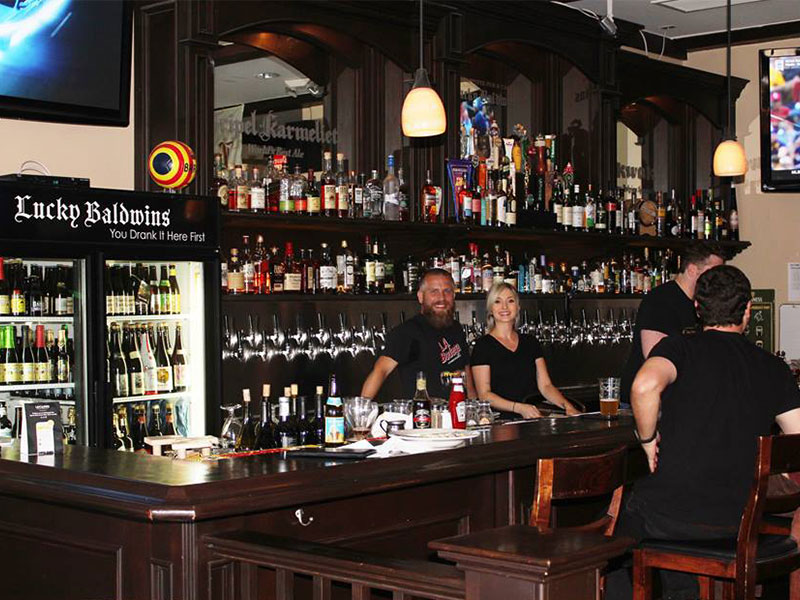 Along with gin, rum, whiskey, and brandy, Stark Spirits also distills aquavit, a flavored Scandinavian spirit you'd be forgiven for knowing nothing about until this very moment. Stark currently isn't open to the public, but you can contact them to make reservations, and it's conveniently located in Pasadena just east of the Rose Bowl. Not a bad way to start or end your experience at a UCLA football game during the fall.