Miami Local Life
6 Miami Neighborhoods' Essential Coffee Shops
If coffee is one of your essential food groups, you're in good company in Miami. And that's more than just coffee talk—WalletHub recently listed Miami as one of the country's top 10 coffee cities.
Along with the traditional coffeehouses and roasters most people rely on to get their fix, Miami locals also turn to a very special caffeinated treat to get them through their day—Cuban coffee, or cafecito. This strong shot of espresso whipped with sugar has been known to electrify even the most seasoned caffeine connoisseurs. The thimble-sized shot is so beloved the City of Miami proclaimed 3:05 p.m. as Miami's official cafecito break time back in 2013.
Whether it's fueling up with a cafecito or indulging in a frothy espresso drink with the latest latte art, these six buzzworthy coffee bars know how to deliver a caffeinated punch.
Panther Coffee — Wynwood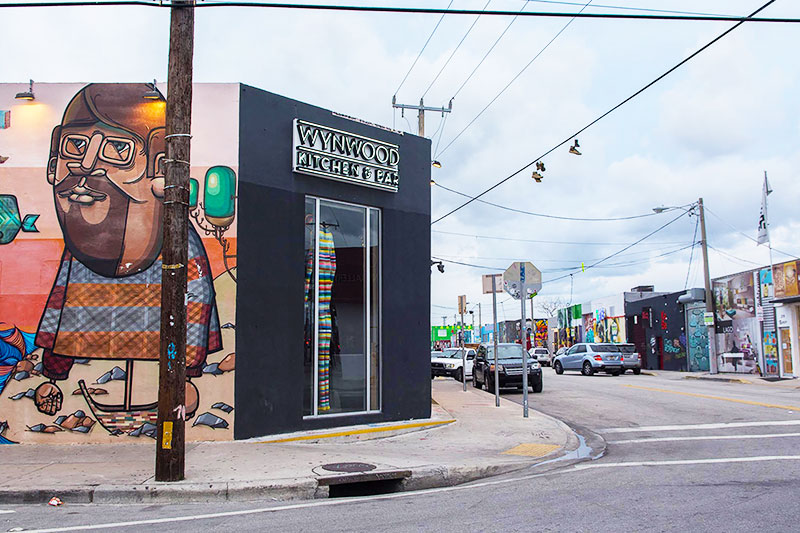 You can't talk about coffee in Miami without mentioning Panther Coffee in Wynwood. What started off as a bicycle operation pedaling cold brew coffee at food truck roundups has evolved into one of the city's premier coffee joints. The owners, Joel and Leticia Pollock, roast their own beans, many of which are sourced from small farms around the world.
When the sun is at peak swelter mode, head to their original location in Wynwood where you can cool off with a creamy cup of their specialty nitro cold brew. If you're particular about the barista's technique, you can have your single-origin coffee brewed to order using a variety of methods, including Chemex, Bkon, French press, and Kalita Wave. Indecisive? Go for the espresso flight and discover a new favorite.
Head to the tree-lined, Mediterranean-inspired streets of Coral Gables where you'll find a bunch of Latin American coffees—and a few from Jamaica and Hawaii too—at Pasion del Cielo. This cozy, brick-lined coffeehouse allows coffee aficionados to order their bean of choice for their brew before it's custom ground using dedicated grinders for each country's coffee. The comfy couches inside draw remote workers or college students looking to indulge in one of Pasion's espressos, lattes and frappes. For those looking to go the non-coffee route, the chai tea latte and hot chocolate here are creamy and decadent standbys.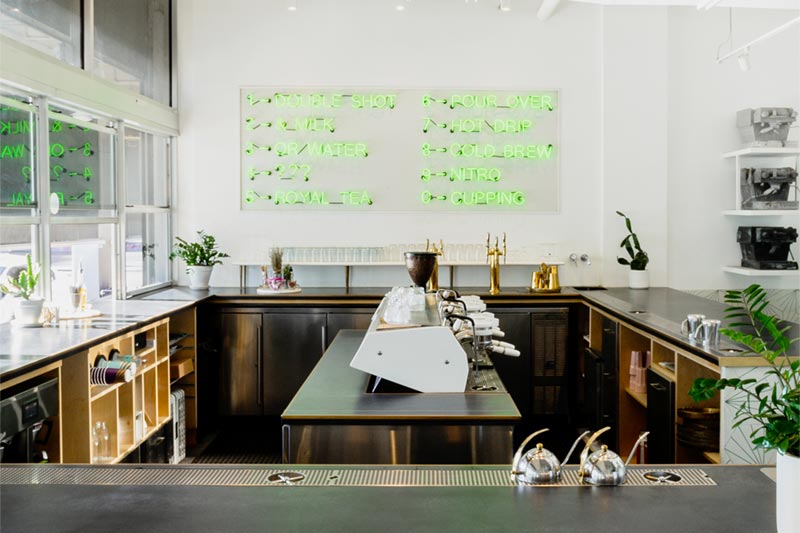 When the New York Times proclaims your coffee a Miami "must-have," you know you've done something right. Enter: All Day, a coffee shop located in Downtown Miami headed up by Chris MacLeod and Camila Ramos. Ramos, who ranked 5th in 2014's United States Barista Championship and made Eater's list of "Young Guns," blind-tastes coffees from small specialty roasters every week.
While you can opt for a double shot of espresso or a classic hot drip coffee, don't pass up the opportunity to sip the rotating seasonal option on the menu. Late summer's selection was the Cafe Paloma, made with nitro cold brew, pink peppercorn syrup, grapefruit juice, and dried pineapple.
Motorcycles, shoes and coffee might sound like they make for strange bedfellows, but at Imperial Moto in Little River, it just works. The rough-hewn, yet cozy, coffeehouse brings together the motoracing world and freshly brewed cups of coffee with its vintage motorcycle decor, Bell helmets, Grifter gloves, and impressive latte art. Guests can kick back with a cup of pour-over coffee or a nitro brew while catching up on one of the live-stream motorcycle races airing on the cafe's flat-screen TVs. True to their theme, the shop also organizes weekly rides for area motorcycle enthusiasts.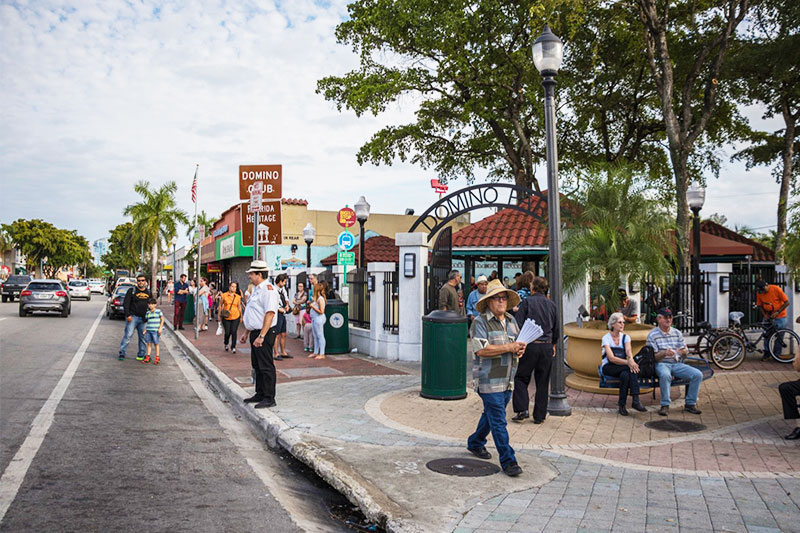 Cuban coffee is a way of life in Miami and some of the best can be found in Little Havana's Versailles. No need to actually step inside the restaurant—just sidle up to the "ventanita" (which translates to "little window") located outside the dining area and order your shot of cafecito. The ventanita is also frequented by neighbors looking to catch up on the latest political news or discuss the day's happenings.
If you're feeling bold, go for a colada—the mini styrofoam cup is typically filled with 3-6 piping hot shots of Cuban espresso. And don't forget to pair it with one of Versailles' signature croquetas or guava pastries.
Brewing Buddha Cafe and Arthouse — Pinecrest
Channeling a treehouse vibe with wood-paneled walls and bright greenery, Brewing Buddha Cafe and Arthouse is an ethical coffeehouse in Pinecrest using fair trade beans for their wildly creative coffee creations. Sea salt caramel and sweet plantain lattes share menu space with savory dishes including a cilantro avocado hummus and feta avocado toast. The cafe is also known to host a roster of live musicians and the occasional movie night, where locals gather in the evening to connect and unwind.