Chicago Neighborhood News
6 of the Best Chicago Neighborhoods for Trick-or-Treating This Halloween
What is the scariest thing about Halloween? Goblin and ghosts might be near the top of the list, but having nowhere to trick-or-treat is the meaning of true terror. Don't worry; it's just an urban legend that you can't find good trick-or-treating neighborhoods in the city. Chicago actually ranks as the top city for trick-or-treating.
Here are six prime Chicago neighborhoods to hit up for plenty of treats and Halloween fun.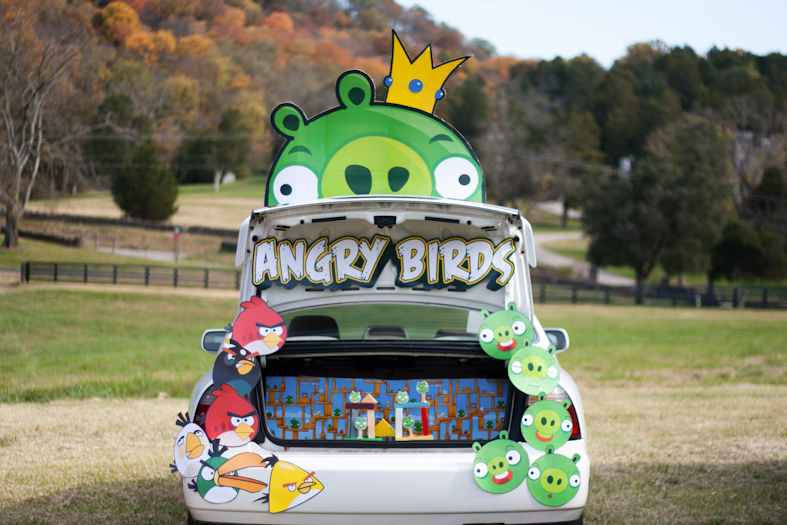 This South Side neighborhood is ready to get into the Halloween spirit. On Friday, Oct. 19, stop by Mark Sheridan Academy at 533 W 27th St. for the school's third annual Trunk or Treat Fall Fest. The event, held in the parking lot, will feature tons of spookily decorated cars. Kids will love the Halloween-themed activities, music, and, of course, all of the candy. Kids need a wristband (just $10) to get into the event, but adults are free. Bring your family to Bridgeport for plenty of Halloween fun, and sneak a couple of leftover pieces of candy.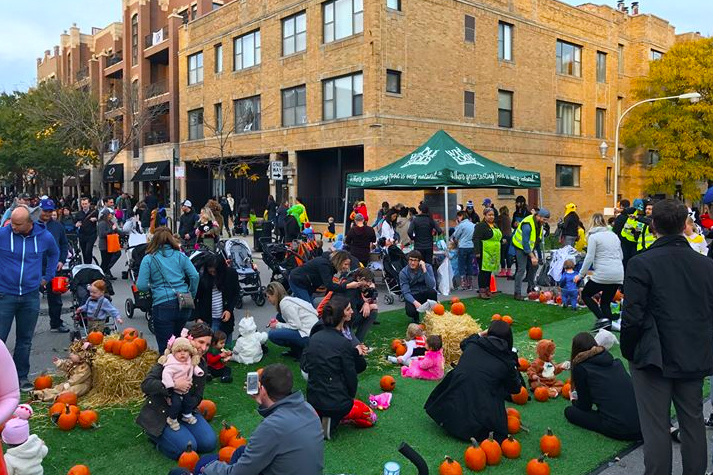 The Lakeview Chamber of Commerce is hosting the Trick-or-Treat on Southport event for the eighth year running. Kids and adults alike will find plenty of treats at this Lakeview Halloween event that will be held on Oct. 29. Local businesses will throw open their doors for trick-or-treating from 4 p.m. to 8 p.m. Whole Foods Market is sponsoring a pop-up pumpkin patch. You can even bring your four-footed friends for the pet parade and costume contest. After the kids load up on candy, they can play games like giant Jenga. Adults will love the beer gardens located on Southport Avenue at Grace Street and Cornelia Avenue. The entire event spans Southport from Roscoe Street to Grace Street.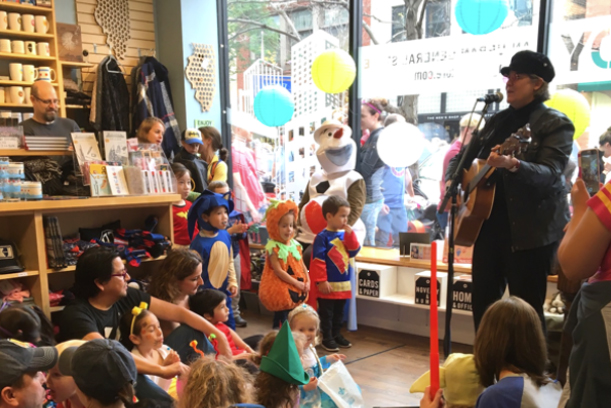 Neighbors Lincoln Square and Ravenswood work together to host a slew of Halloween activities on Saturday, Oct. 27. Businesses throughout Lincoln Square and Ravenswood will be open to trick-or-treaters from 11 a.m. to 2 p.m. The neighborhoods will also host a pet costume contest for your furry friends.
Individual businesses in these North Side neighborhoods will also be pitching in to host other spooky and fun Halloween events. The Old Town School of Folk Music will hosts its Spooky Sing-Along on Oct. 27, and Gene's Sausage Shop hosts a pumpkin carving contest on Oct. 28.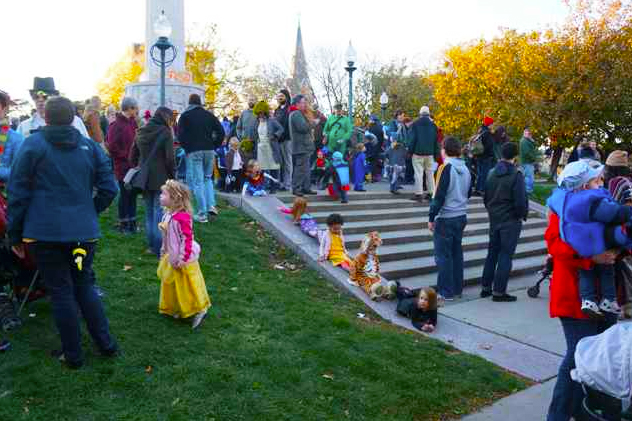 Logan Square has plenty of trick-or-treating opportunities. Walk up and down Logan Boulevard and ring the doorbells on tons of beautiful brick homes. Bonus: there are quite a few homes along the boulevard that go all out on Halloween decorations.
On Oct. 31, you can hit up Logan Square for the Trick or Treat on The 606 event. Costumed kids can walk the elevated Bloomingdale Trail and pick up plenty of tasty treats. The event will run from 5 p.m. to 7 p.m.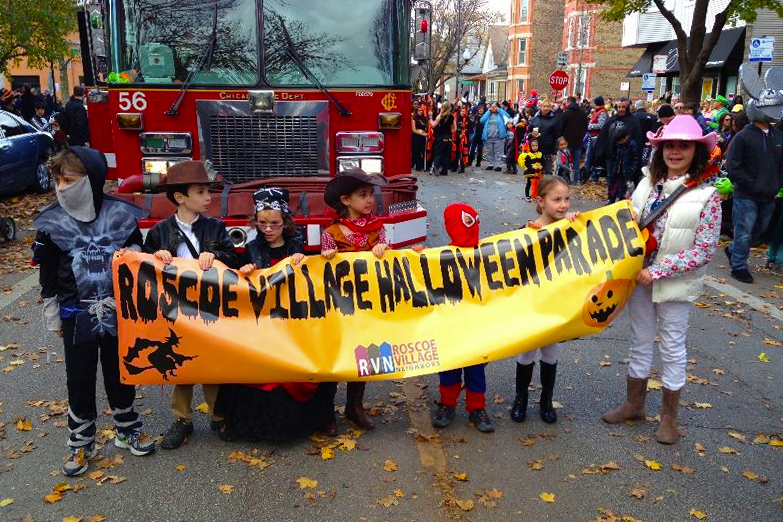 The neighborhood hosts a Halloween-themed 5K race and fun run and Halloween parade on Oct. 21. Runners (or walkers) are encouraged to wear costumes to the 5K, which gets going at 9 a.m., with a kids' fun run following. The annual parade happens at noon, and afterwards there will be activities, food trucks, and other Halloween fun.
Roscoe Village also has plenty of homes that are close together. You can make a lot of stops without having to cover too much ground.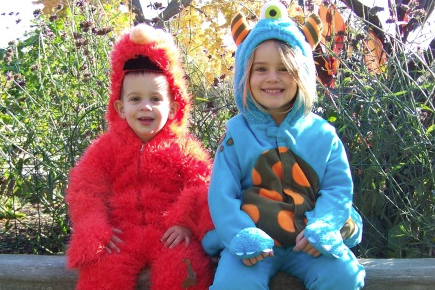 The Wicker Park Chamber of Commerce is teaming up with the West Town and Wicker Park/Bucktown Chambers of Commerce to give trick-or-treaters the night of their lives. Local businesses across all three neighborhoods will be handing out candy from 3 p.m. to 6 p.m. on Wednesday, Oct. 31. You can also enter costume contests if you think your outfit has what it takes to win. You can also stop by the homes in Wicker Park for some traditional trick-or-treating.