Los Angeles Real Estate
6 Reasons to Call Arroyo Grande Home
Nestled along the central California coast, just south of the popular college city of San Luis Obispo, lies the residential town of Arroyo Grande. Located less than 10 minutes from the beach, Arroyo Grande is a coastal city with an agricultural anchor. In true central California style, the city cultivates its fair share of year-round farming, contributing to the area's home-grown feel and deep sense of community. The downtown area exudes historic charm without falling out of the 21st century, and the surrounding residential pockets boast beautiful homes and friendly neighbors. Whether you are visiting for the weekend, or looking to make Arroyo Grande your new home, here are six reasons why you'll fall in love with this city.
Doc Burnstein's Ice Cream Lab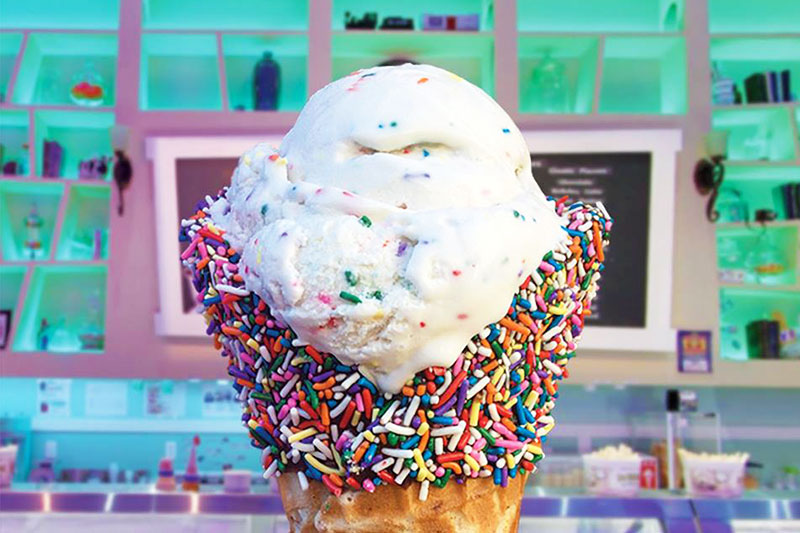 A visit to Doc Burnstein's Ice Cream Lab feels like stepping into a somewhat zany but thoroughly delightful world of sugar and sprinkles. The original flavors, like Orcutt Crunch and Doc's Java, are fun and flavorful. If ice cream isn't your thing, the Doc creates delicious fudge too. You can schedule a trip to the "Ice Cream Lab" to meet the Doc, watch ice cream being made right before your eyes, and even help bake a waffle cone.
Klondike Pizza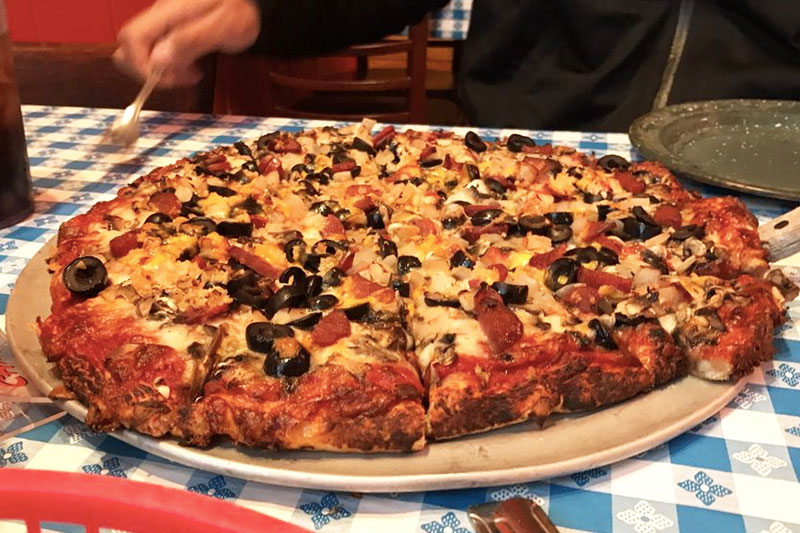 The crunch of peanut shells on the floor as you walk through the door is the first indication that you have arrived at this homey pizza joint. A neighborhood establishment since 1988, Klondike Pizza is beloved by the community both for its delicious pizza (and burgers, salads, and sandwiches) and its big personality. During your visit, be sure to try the Alaskan reindeer sausage—it's a thing. Stop by on a Tuesday night for the all-you-can-eat chowdown and be sure to get competitive at the video arcade before you head out.
Arroyo Grande Meat Company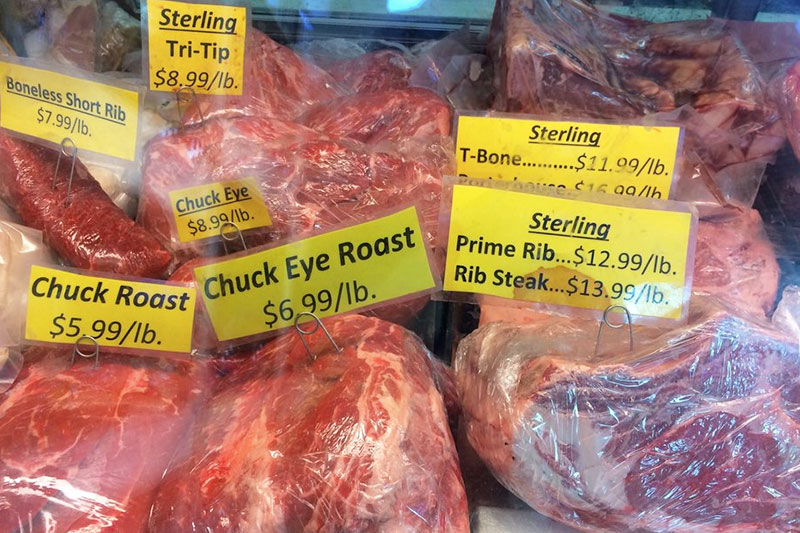 If you're in the mood to barbecue, stop by the Arroyo Grande Meat Company to pick up some specialty steaks. Serving up steaks, pork, poultry, lamb, and seafood, this full-service butcher shop not only delivers high-quality food, but will tell you the best ways to prepare it too. However, this butcher shop's most impressive offering has to be its specialty homemade sausages. With over 30 different flavors on the menu, ranging from sweet to savory and mild to spicy, there's honestly something for everyone. The Apple Rasberry is a fan favorite (for a good reason) and the Hot Italian lives up to its name. While you're in the shop picking up dinner, you can also grab a tri-tip sandwich for lunch.
Antique Shopping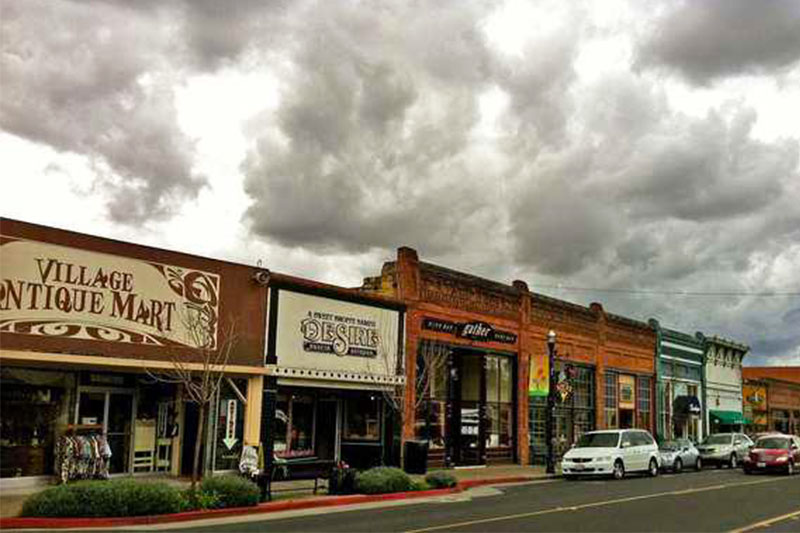 A stroll down Branch Street in downtown Arroyo Grande will carry you past several quaint antique shops worth perusing. Just be sure to set aside a few hours for this adventure, as it's easy to get lost in the seemingly endless rows of antique trinkets. Village Antique Mart has been a neighborhood staple for almost 30 years and boasts an expansive display of furniture and home goods as well as beautiful vintage jewelry and collectibles. Village Vintage has a decidedly funkier feel and features lots of flannel and vibrant turquoise pieces, while Posies has cultivated a feminine and romantic vibe.
Proximity to Pismo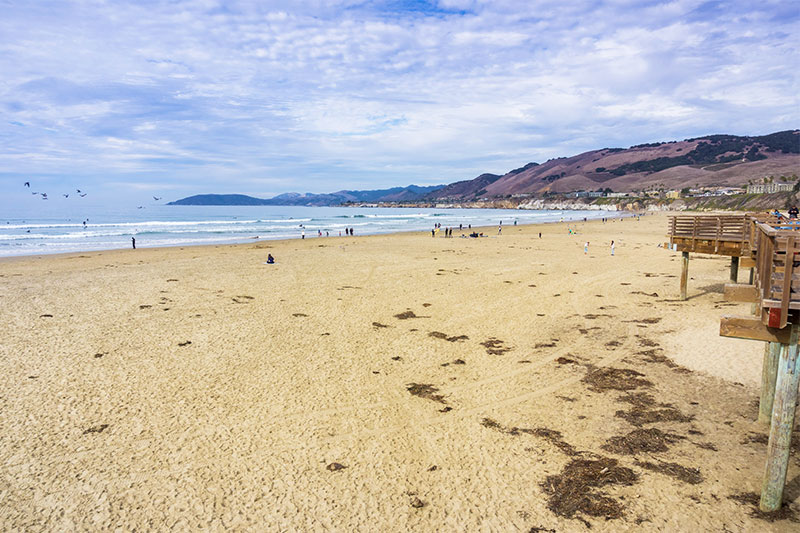 A short seven minute drive takes you from Arroyo Grande to nearby Pismo Beach where you can soak up the sun and enjoy the surf. Pismo also boasts several spots for RV camping, plenty of parks, and scenic hiking trails. Starting in the fall, you will also want to stop by the Pismo Beach Monarch Butterfly Grove to witness the thousands of butterflies that make their home in the eucalyptus trees during the colder seasons.
The Strawberry Festival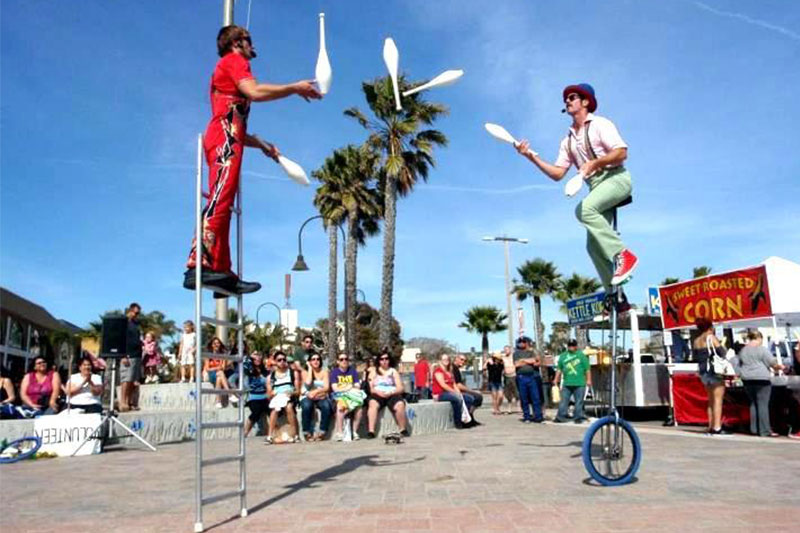 Nothing says summertime quite like an outdoor festival, and the Arroyo Grande Strawberry Festival is among the best of them. A neighborhood tradition since 1983, the Strawberry Festival takes place every Memorial Day weekend and boasts street vendors, live music, carnival games, a variety of food stands, and more strawberries than you can imagine. Kick things off in the morning by participating in the "Strawberry Stampede" before refueling at the strawberry pancake breakfast (are you seeing a theme here?). There's a strawberry-inspired snack on every corner and you can even get a strawberry-themed face painting. If you prefer your strawberries unadulterated, they're available for purchase by the crate. And by the off-chance that strawberries aren't really your thing, don't worry, there's still plenty of fun to be had and many other street-fair snacks to enjoy, such as barbecue and grilled corn.