Washington D.C. Real Estate
6 Suburban Cities with Easy Commutes to Baltimore
While Baltimore proper has lots of different types of housing to choose from in an urban setting, some people working in the city might want to live in the suburbs for closer access to nature, better schools, or just a less urban feel. Luckily, Baltimore's public transportation includes a light rail and metro that can make commuting easier, and many of the suburban cities and towns have lots to offer. Here are six best places outside Baltimore to live where you'll still have an easy commute into the city.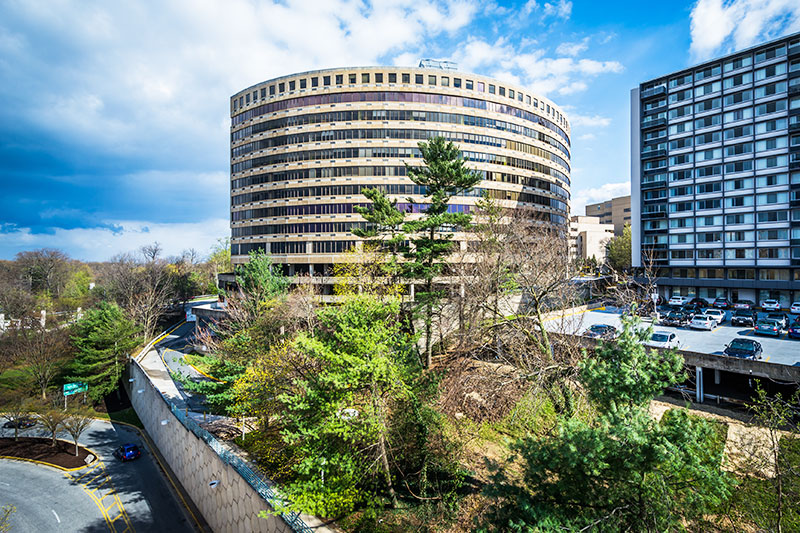 View homes for sale in Towson
On the north side of Baltimore, but still inside the I-695 Beltway is Towson. With good schools and easy access to I-695 and I-83, this suburb is a favorite for people who work in Baltimore. While Towson proper isn't the best for commuting on the Baltimore Light Rail(the nearest stop is north of the Beltway in Timonium), there is a direct bus route that goes from the Towson Mall to downtown.
Towson is centered around the "circle," where you'll find coffee shops, cafes, restaurants, and bars — some of which cater more to the college crowd from nearby Towson University. The Towson Town Centre is a premier shopping destination, and the relatively new development across the street offers restaurants and a 15-screen movie theater.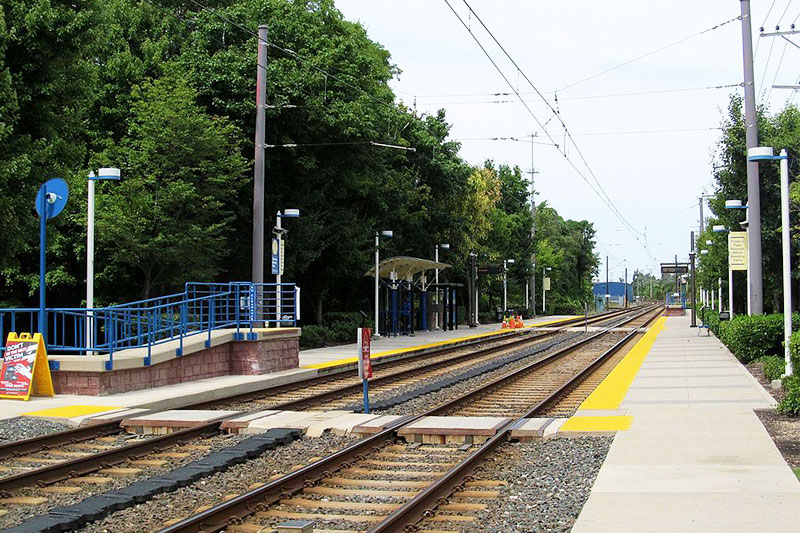 View homes for sale in Timonium
Just north of Towson is Timonium, which is sometimes combined with nearby Lutherville and referred to as Lutherville Timonium. While not as urban as Towson, Timonium does have a light rail stop with direct access to downtown, plus restaurants, shops, and big-box stores along York Rd.
For those who want to get outdoors, Timonium is also a short drive from lots of parks and natural areas, including Oregon Ridge Park, Loch Raven Reservoir, and the Torrey C. Brown Rail Trail(also called NCR Trail).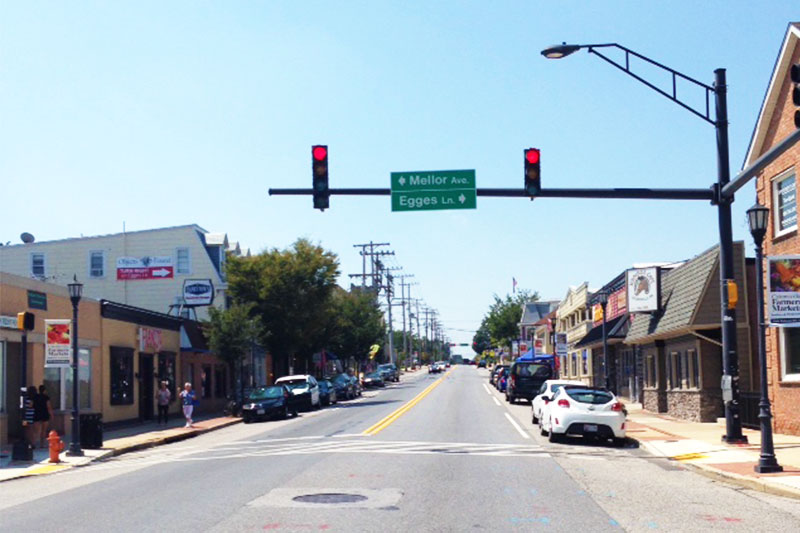 View homes for sale in Catonsville
On the west side of Baltimore, Catonsville is home to the University of Maryland-Baltimore County (who became famous in 2018 as the first 16-seed to beat a one-seed in the NCAA men's college basketball championship). The small town is also a great place to live if you want an easy commute into Baltimore.
Catonsville still feels like a small town, with a main street that has cafes, restaurants, shops, and one of the best music stores in the area, Bill's Music. The area is also close to big-box stores along Route 40 and right next to I-695 and I-70.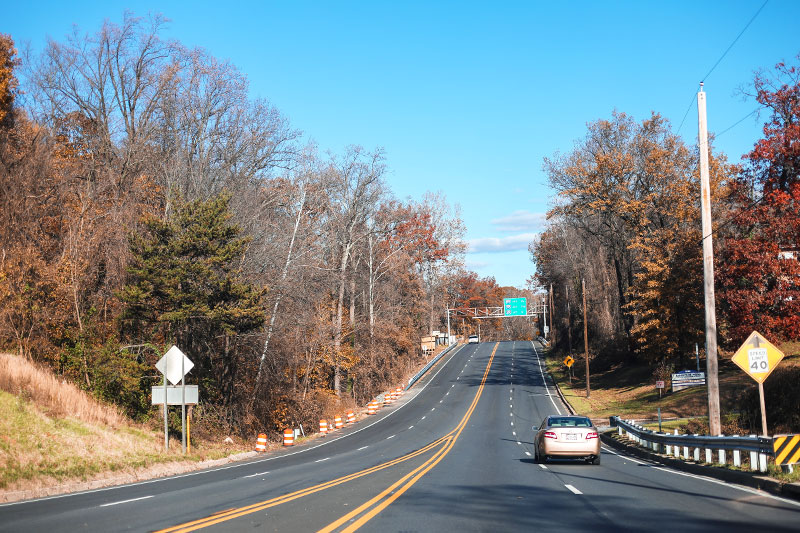 Almost straight west of Catonsville is Ellicott City. Once a rural outpost along the Baltimore and Ohio Railroad, Ellicott City still retains its small-town charm. The main street in old Ellicott City has restaurants, shops, and antique stores — the perfect place for a Saturday afternoon. In addition to older housing in places like Oella, newer neighborhoods with large, suburban homes built in the last thirty years are also close by.
Patapsco Valley State Park has plenty of hiking, biking, and places to picnic. The only downside to Ellicott City's commute is that cars are really the only option, as public transportation into Baltimore is not direct.
On the northwest side of Baltimore is Owings Mills, the end station of Baltimore's Metro SubwayLink. You can find both nice suburban neighborhoods and houses tucked into the woods in the area.
Right next to the metro stop, there's ample parking, a movie theater, and coming soon a redeveloped outdoor shopping center—Mill Station. Along Reisterstown Road, which goes into the city, you'll find grocery stores, restaurants, and big-box stores, as well as two of the areas best golf courses.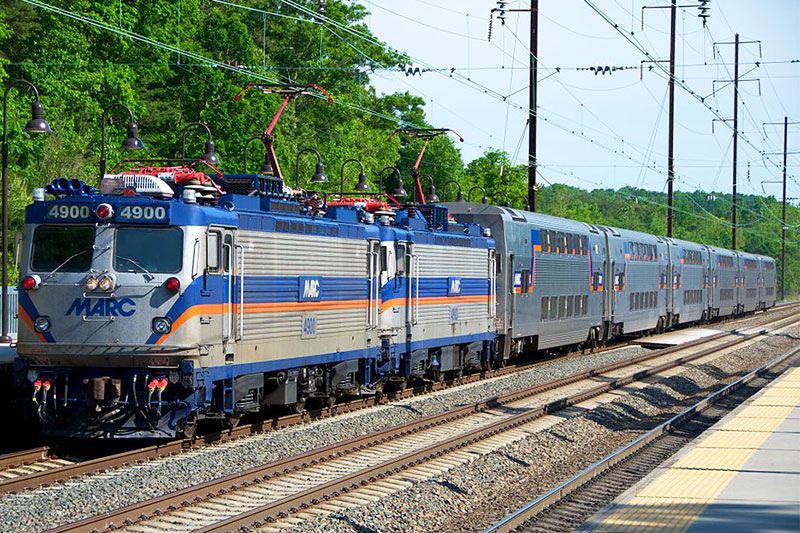 View homes for sale in Laurel
If you want to be in-between Baltimore and Washington, D.C., but still have easy commutes to both cities, then Laurel is worth looking at. Adjacent to I-95, the Baltimore-Washington Parkway (MD-295), and the MARC commuter train, there are lots of ways to get to work in the city.
If you want to be able to get into nature while still living close the city, the Patuxent Research Refuge offers over 25 miles of trails for biking and hiking. The Laurel town center and shopping center have all the amenities you'd expect in a suburban mall, like restaurants, grocery stores, and a movie theater.