Washington D.C. Real Estate
6 Things to Know About Buying a Home in Baltimore
The average home price in Baltimore during 2017 was about $250,000, which is incredibly affordable when you consider that in the Washington, D.C. area the cost is about $550,000.
So with affordable houses and lots of great housing stock, you can definitely have your pick when you buy a house in the city. But just like making this commitment anywhere, there are some area neighborhood quirks you should know about before buying a house. Here are the six things you should know about homebuying in Baltimore.
Know the Costs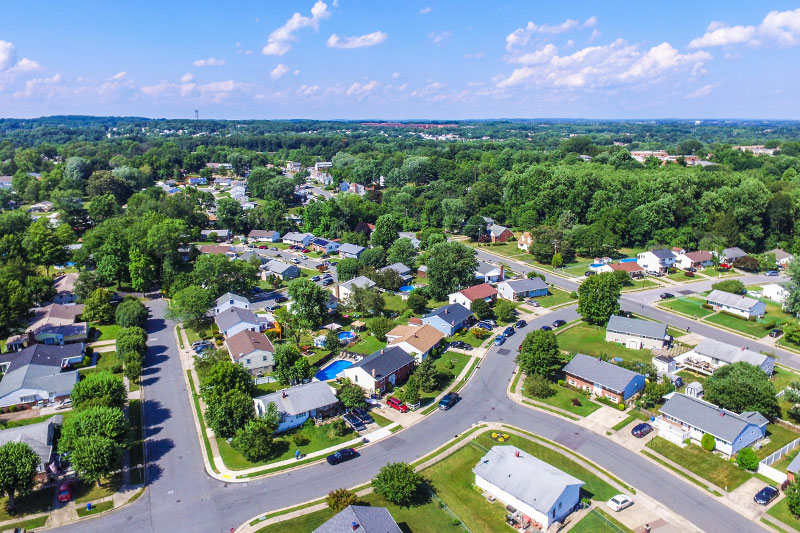 $250,000 is the median home price and there's a lot of variability between neighborhoods with properties of the same or similar size. For example, in Federal Hill a three-bedroom, two-bath rowhome might go for as high as $400,000, while in Lauraville, you can find a free-standing house the same size for half that, and there are large homes on the edge of the Baltimore City/County line that can go for over $1 million.
Just like in any city, this is a function of where people want to live and why. So thinking about what you want in a neighborhood will likely work together with your budget to determine where to buy a home.
Plenty of Incentives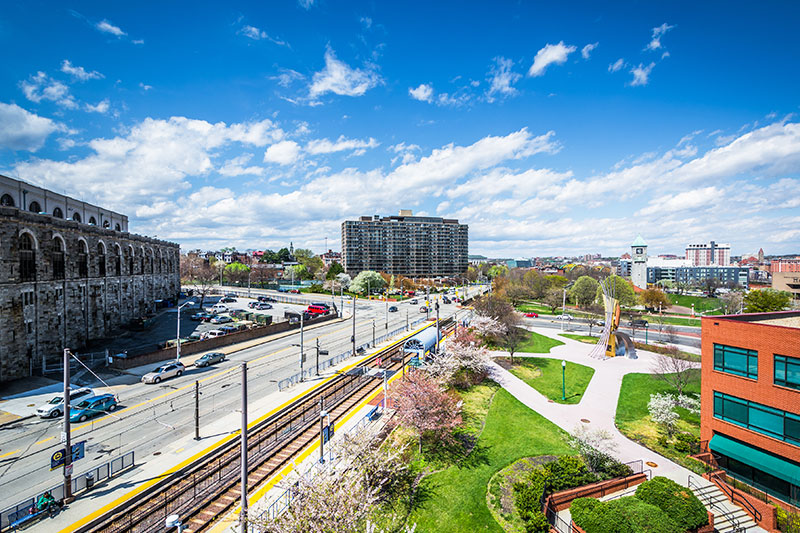 If you're choosing between living in the city or a surrounding county, be sure to look into the various incentive programs Baltimore City offers for homebuyers. Some companies participate in the "Live Near Your Work" program, which offers grants to buy a home in a neighborhood close to the employer. First-time homebuyers can also find help with closing costs, and if you're ready to take on rehabbing a house, you can also qualify for a special loan.
Think About Transit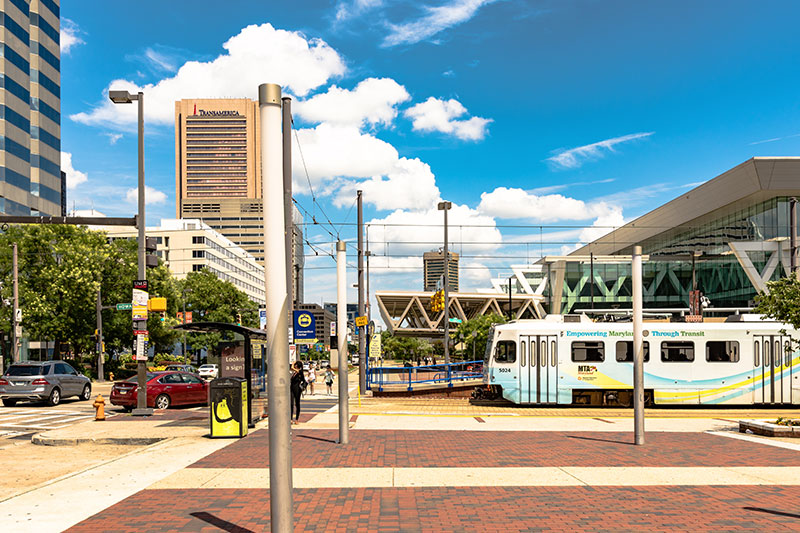 One major consideration for Baltimore neighborhoods is where you work and how you want to move around the city. The Light Rail makes commuting to Downtown or out to office parks in Lutherville-Timonium and Hunt Valley easy if you live in the neighborhoods that border it, like Mt. Washington, Woodberry, Hampden, Station North Arts District, and Mt. Vernon.
The city buses underwent an overhaul in the summer of 2017 that left some residents disappointed, but they still run generally from the outside of the city to Downtown. Federal Hill, South Baltimore, and Locust Point are neighborhoods with easy commutes to Washington, D.C. via the MARC train and I-95, but have also seen greater increases in prices.
Wonder About Walkability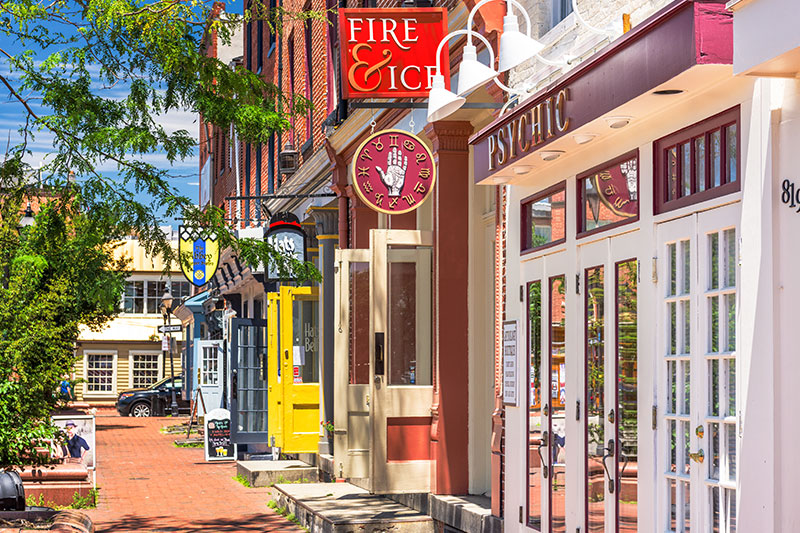 For some people, being able to walk to amenities is really important, and not all Baltimore neighborhoods are as walkable as others. Ask yourself the key questions about what you might want to walk to and what doesn't matter. Does walking to a grocery store matter? Do you need a coffee shop right around the corner? Do you need a gym in your area? There are some great neighborhoods that you might think are perfect if you'd rather walk to a bar than the gym, or take a walk with your dog rather than walk to the grocery store.
The Feeling of the Neighborhood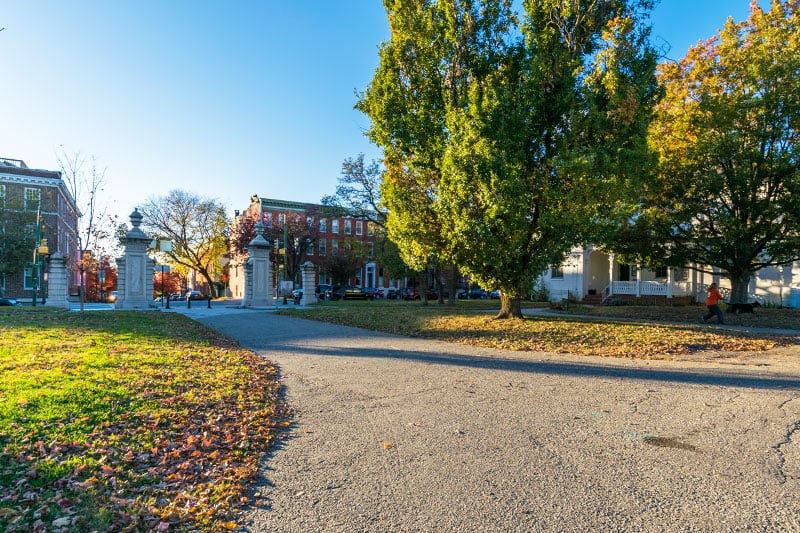 Baltimore has been called a city of towns, where each neighborhood can be totally self-sufficient and different than the one right next door. Sometimes the feeling of a particular neighborhood is hard to articulate, but Baltimore's neighborhoods each have a distinct vibe and it's best to figure that out before you buy a house.
The types of housing (rowhome, condo, or single-family) don't necessarily tell you anything about who lives in a neighborhood or what the area is like, and where the neighborhood is located in the city doesn't really either. You want to be able to hang out right where you live in Baltimore, so visit the bars, restaurants, parks, and community spaces in a neighborhood to figure out if they have a style that suits your own.
Character Can Change Block by Block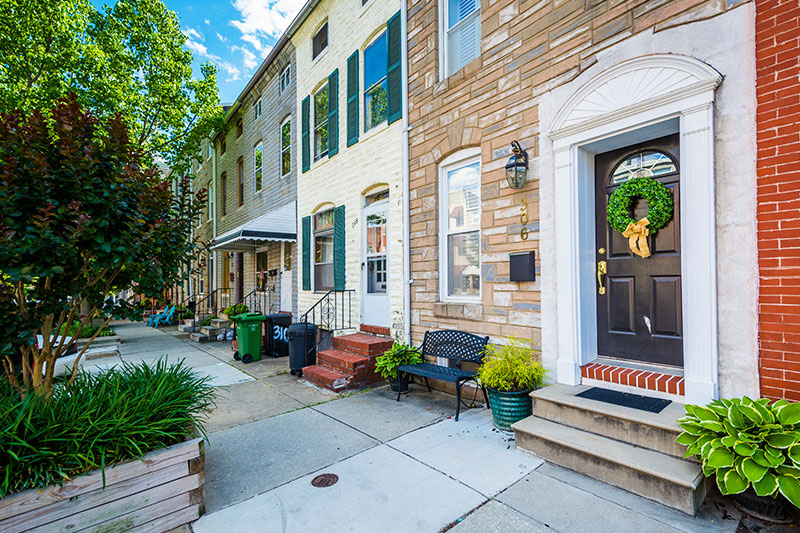 Get out and walk around not just the neighborhood where you want to live but the specific block. Many people who've lived in Baltimore for a long time know that the character of a single street can change block by block, so if you're looking for a home to buy, go see it at different times of day and night, talk to the neighbors, and get a feel for where you might be living.