Chicago Real Estate
7 Chicago Communities With Fun Places to Exercise Indoors During Winter
During the frigid winter months in Chicago, spending even a few moments outdoors can seem like an eternity. Luckily, there are plenty of places throughout the Chicagoland area to not only keep warm but also have fun. Whether it's bouncing on a massive trampoline or putting on a mermaid tail, these Chicago neighborhoods are home to some unique ways to stay fit this winter.
Uptown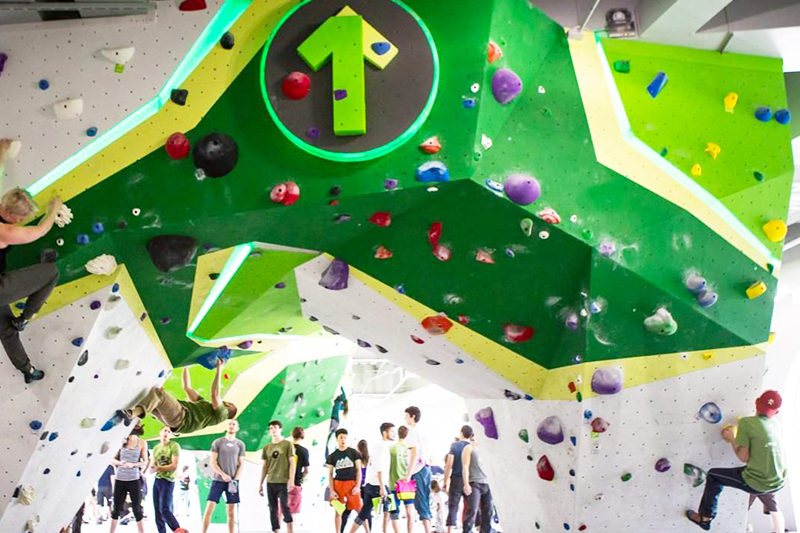 The Uptown neighborhood is home to one of the three First Ascent Climbing facilities. Founded by a group of Chicago-based climbers, First Ascent provides state-of-the-art terrain for beginners and experienced climbers. First Ascent Uptown offers climbing classes to help learn to boulder as well as one-on-one instruction to hone in on goals and get specific about to traverse the vertical landscape. To boot, all three facilities also offer fitness and yoga classes.
Ravenswood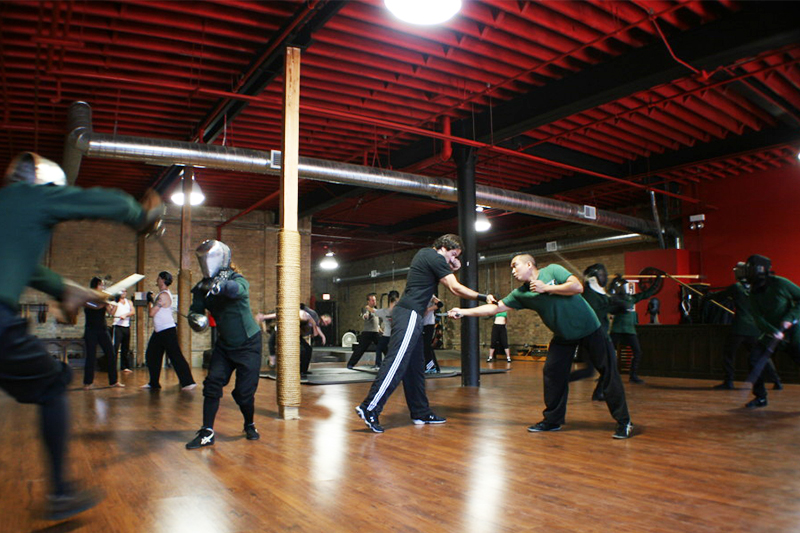 Ravenswood is home to the Forteza Martial Arts studio, which isn't just your run-of-the-mill martial arts space. Located off Montrose on Ravenswood Avenue, Forteza offers medieval and renaissance swordsmanship classes to channel the inner warrior. Forteza takes on a new approach to boot camp, using the medieval longsword instead of the standard weights and kettlebells. While practitioners may look like they are training for Medieval Times, they also gain confidence, stamina, and work up a sweat.
Lincoln Park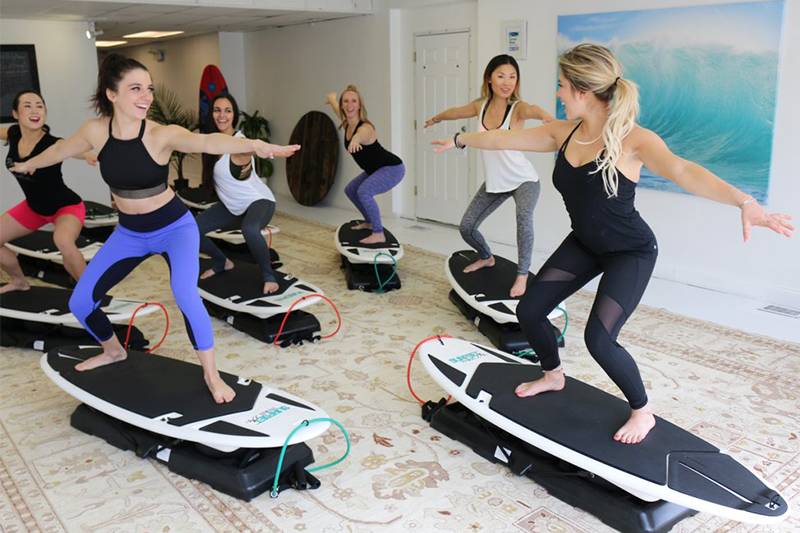 While summers in Chicago are prime for stand-up paddleboarding, Hang 5 Fitness keeps the surfing vibes up year-round. Located in Lincoln Park on Halsted Street near the Lincoln Avenue and Fullerton Avenue intersection, Hang 5 Fitness sits within the Studios FUSE space. Hang 5 Fitness offers no-water stand-up paddleboard yoga, surf boot camp, barre, and float pilates using surf training boards. The boards mimic the ebb and flow of water to help improve balance and stability.
Lakeview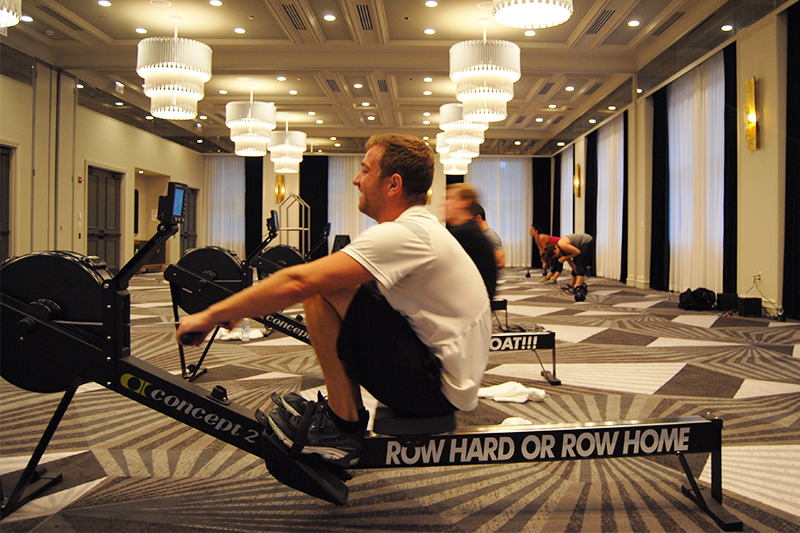 Rowing is one of few full-body workouts that works the upper body as well as the lower body, and Iron & Oar is the place to go when the Chicago River is frozen. The high-intensity workout is also low impact, helping to protect the joints while strengthening muscles. It's a total body workout that targets the full range of muscles helping to burn more than 700 calories in about 45 minutes. The Lakeview space offers small classes so each rower gets ample attention, as well as beginner classes to learn technique.
Naperville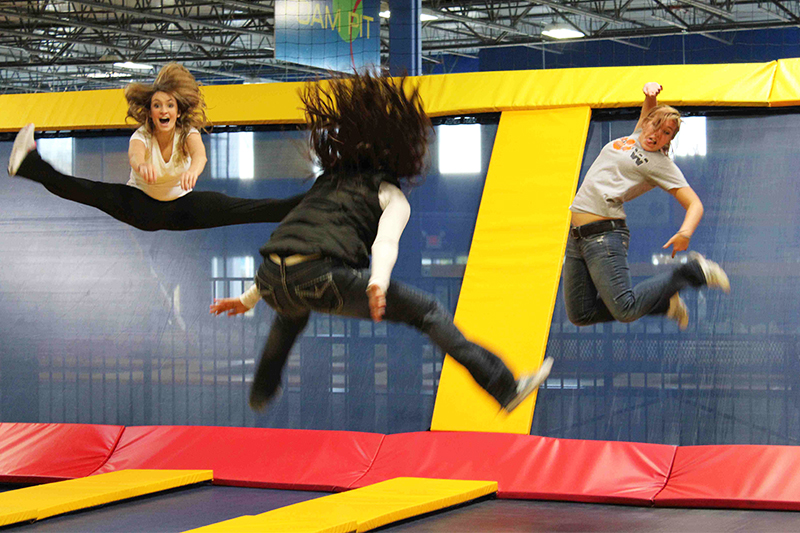 Both kids and adults alike can take flight at Sky High Sports off Route 59 and Ferry Road in Naperville. The wall-to-wall trampolines make gravity feel completely overrated, and it's about a lot more than just bouncing. Sky High Sports is known for its "Airobics" fitness program and freestyle court, but the space also has kids-only dodgeball, and basketball courts. Sky High is also home to a new "American Ninja Warrior"-style course inspired by the popular television show. The obstacle course challenges participants to climb rope walls, dangle between monkey bars, and more without falling into the foam pit. And if falling into foam pits sounds like a good time, Sky High has a super-sized foam pit at the end of a trampoline lane.
Little Italy/University Village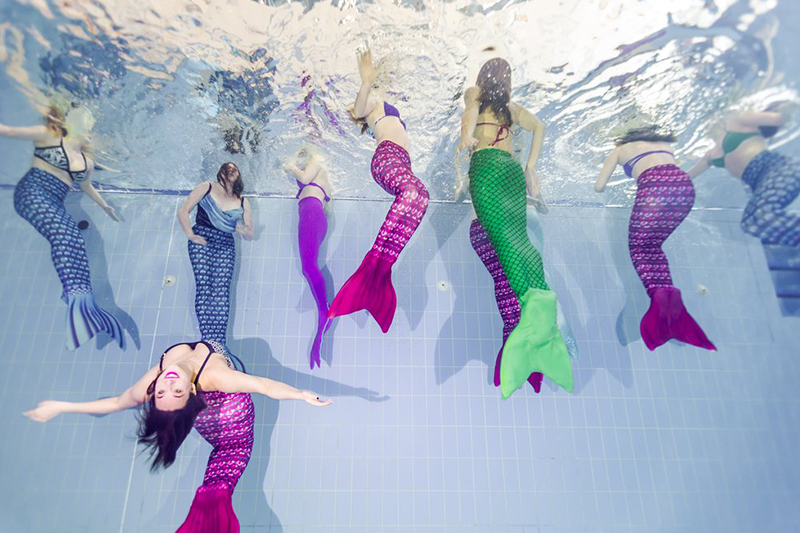 Many kids growing up in the '90s had a dream or two of becoming a mermaid. That dream can now become a reality at AquaMermaid, located in the UIC Sports and Fitness Center on Wolcott Avenue in the Little Italy neighborhood. Group classes start with each person picking their mermaid tail and getting acquainted with having a fin in the water. Mermaiding classes go over swimming techniques, ways to synchronize with other mermaids, and acrobatic movements to impress the land humans. Classes are available to both kids and adults, offering instruction and time to swim freely like Ariel.
Bensenville
If teeing off is a favorite past time, the White Pines Golf Dome in Bensenville is the perfect way to stay in tip-top condition all year long. The dome is 300 feet wide, 300 feet long, and 100 feet high, making it Chicagoland's largest indoor golf dome and one of North America's top 10 best. Golfers pay by time and get an unlimited amount of balls to hit during that time. The most avid golfers can take advantage of the "Super Yeti Winter Pass" for $599 on weekdays and $699 on weekends. White Pines also has PGA and LPGA professionals on-site for lessons and tips on technique.