National Real Estate Development
7 Developments That Could Redefine Jersey City
Jersey City is in the midst of a historic development boom, earning it the nickname "the Sixth Borough". Over 37,000 residential units are planned, and it's likely that Jersey City's population will surpass Newark's. These are just some of the developments reshaping Jersey City's future.
One Journal Square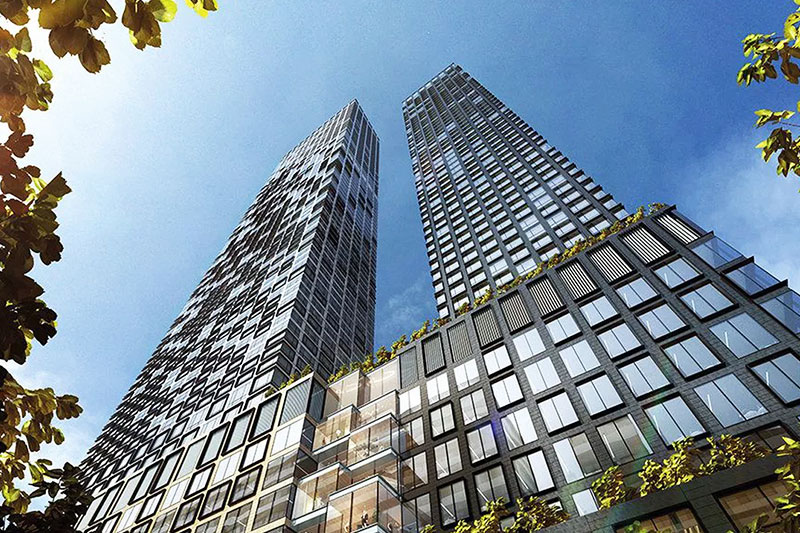 Journal Square—a neighborhood named for the daily newspaper The Jersey Journal—is expected to see massive changes in the coming years. Five residential towers, all in intermittent stages of planning and construction, are expected. Journal Squared, a 53-story high-rise and the neighborhood's first skyscraper, opened in 2017. But the Kushner Companies project—One Journal Square—is embroiled in constant turmoil and has been stalled indefinitely. Members of the Journal Square community want to see One Journal Square completed, but fear the project for will be delayed for another decade.
99 Hudson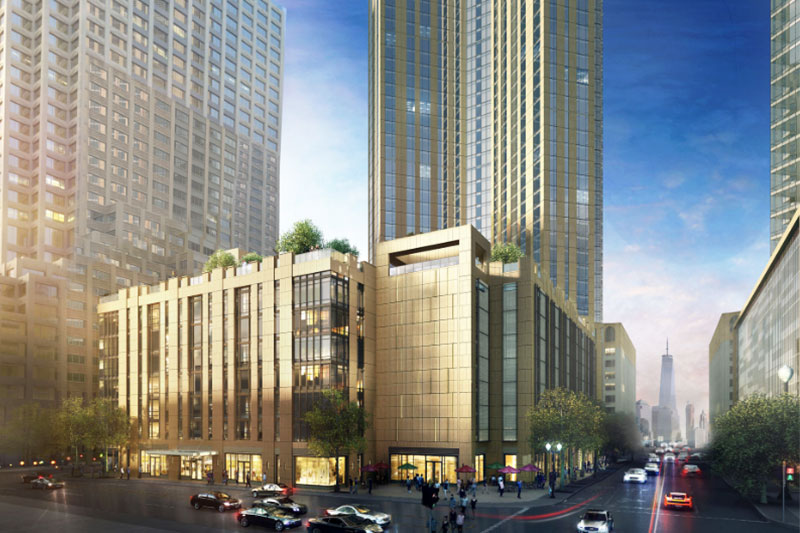 Downtown Jersey City will soon see the completion of 99 Hudson, soon-to-be New Jersey's tallest building. The 79-story condominium project is steps away from the Jersey City waterfront, the historic Paulus Hook neighborhood, and the Exchange Place PATH Station. In total, 99 Hudson will include 781 condos units, some with phenomenal views of the Manhattan skyline as well as incredible amenities. Construction is about midway to completion and condo sales begin at $889,000.
Affordable Housing Reform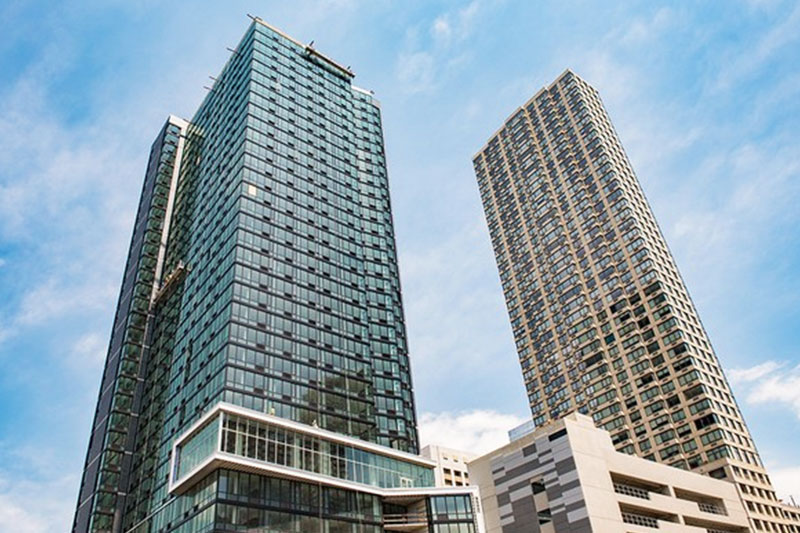 As Jersey City becomes increasingly more popular and populated, how the city creates affordable housing is a constant topic among politicians, residents, and community activists. Unlike neighboring municipalities such as Newark, Jersey City doesn't have an inclusionary zoning mandate, thus developers aren't required to incorporate affordable units in new projects. In fact, only three high-rise projects in downtown Jersey City have received tax breaks for building on-site affordable housing.
In the past week, Forest City—responsible for the Hudson Exchange West redevelopment project, which will one day build 12 residential towers in Downtown Jersey—announced it can no longer build affordable units. This news is a set back for any comprehensive affordable housing initiative in Jersey City but, if remedied, the city can become a national leader for housing reform.
Harsimus Branch Embankment Preservation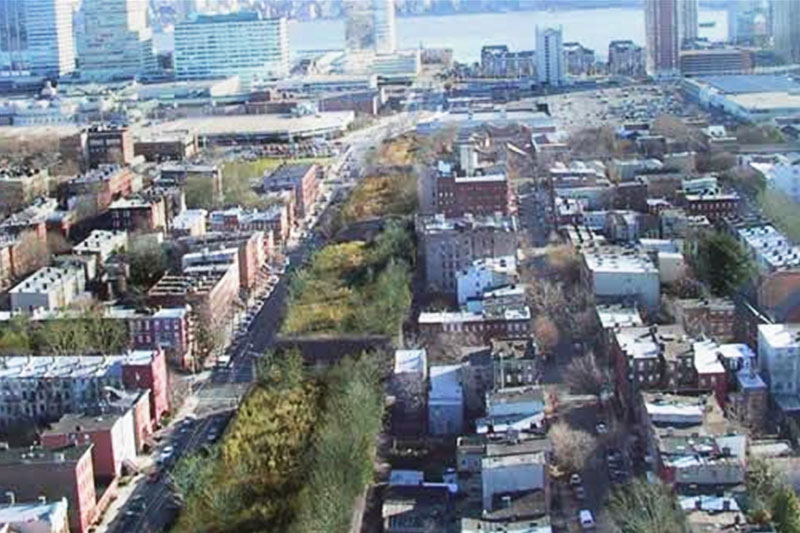 Just one historic neighborhood in downtown Jersey City—Harsimus Cove—doesn't have a designated public park. The preservation and restoration of the Harsimus Branch Embankment, a six-block stone structure that once carried the Pennsylvania Railway to the Hudson River Waterfront, would change that. Activists from the Embankment Preservation Coalition—some of who have been facing off with a developer for nearly 20 years—envision the Embankment as Jersey City's version of the High Line. In April, Jersey City Mayor Steven Fulop tweeted that the Embankment preservation may finally happen after years of litigation.
West Side Revitalization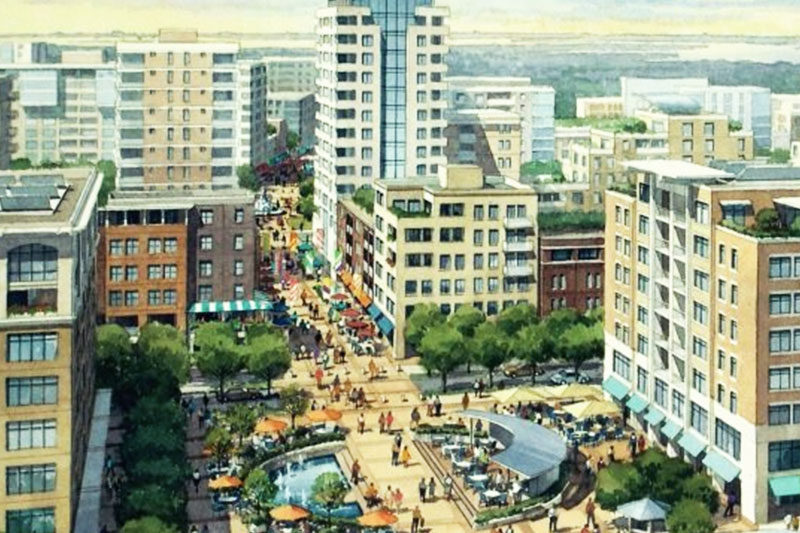 Jersey City's West Side is the beginning stages of a promising revitalization, thanks in part to New Jersey City University's campus expansion and the potential of the Bayfront redevelopment project. Most importantly, NJ Transit recently announced it'll extend the light rail to Route 440. The Hudson-Bergen Light Rail connects the West Side to its economic hub downtown. Linking the Hudson and Hackensack Rivers via one quick train ride ensures that the West Side can thrive.
The Arts in Jersey City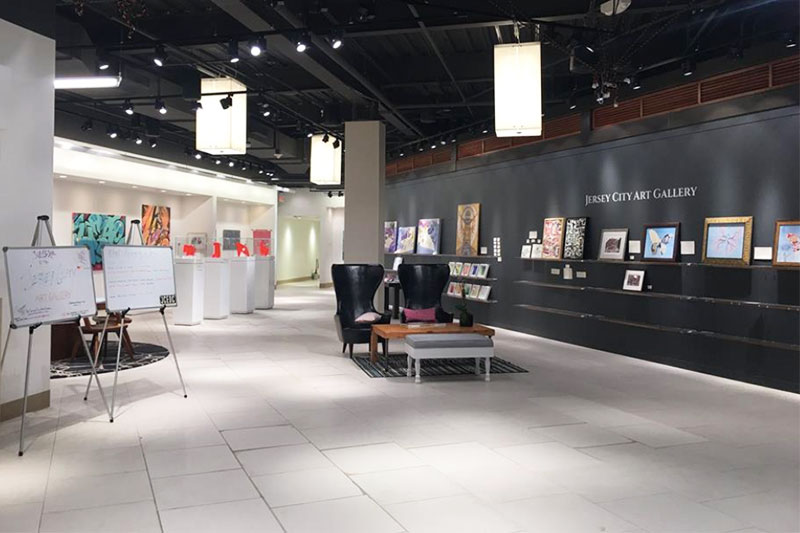 The arts community in Jersey City is often forgotten as the city develops. But there are promising changes on the horizon. The Jersey City Arts Council, formed in 2016, has successfully lobbied state representatives for a bill that, if passed, will create an arts tax to fund local initiatives. The city of Jersey City also recently approved the $10 million purchase of a building in Journal Square that will become the new home of the Jersey City Museum, which shut down in 2010.
No Privatization of Liberty State Park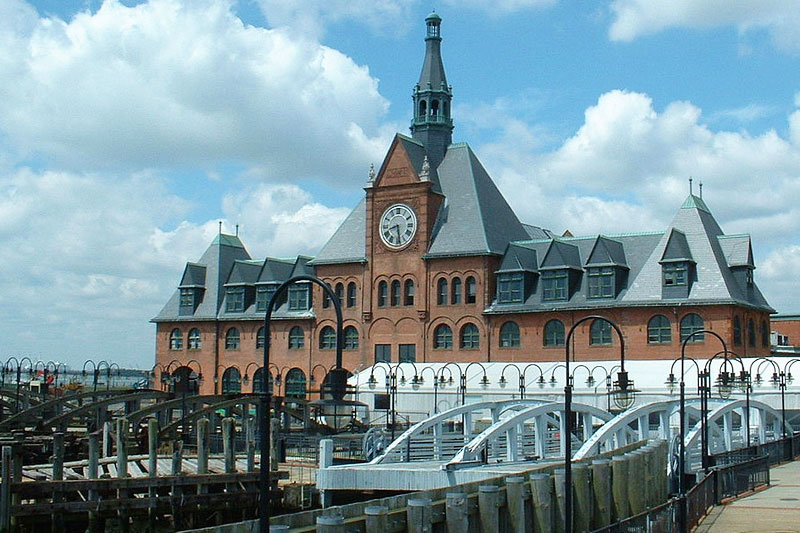 Liberty State Park is a stunning 1212-acre oasis featuring bike lanes, walkways, preserved wetlands, Liberty Science Center, and ferry service to Ellis Island and the Statue of Liberty. But ever since LSP opened in 1976, it has faced serious attempts at privatization. Of late, announcements for a casino, a marina, and a golf course have been met with protests. Friends of Liberty State Park president Sam Pesin—son of the park's visionary founders, Morris and Ethel Pesin—carries on the fight today, hoping that New Jersey's new governor will protect Liberty State Park from development.