Miami Local Life
7 Miami Bars That Anchor Their Neighborhood
Pounding bass, swaying bodies, vodka tonics precariously sloshing around in plastic cups—just a typical night in Miami's fast-paced nightclub scene. But when the locals are looking for a laid-back spot to hunker down with a few friends and a round of killer cocktails, they turn to the old standby: the neighborhood bar.
Throughout the city, each neighborhood has its signature watering hole, a spot with a come-as-you-are vibe that's tailored-made for residents to enjoy a well-made drink from casually cool bartenders.
Looking to get a taste of what each Miami neighborhood offers? Just pull up a stool at one of these seven bars that anchor their respective neighborhood.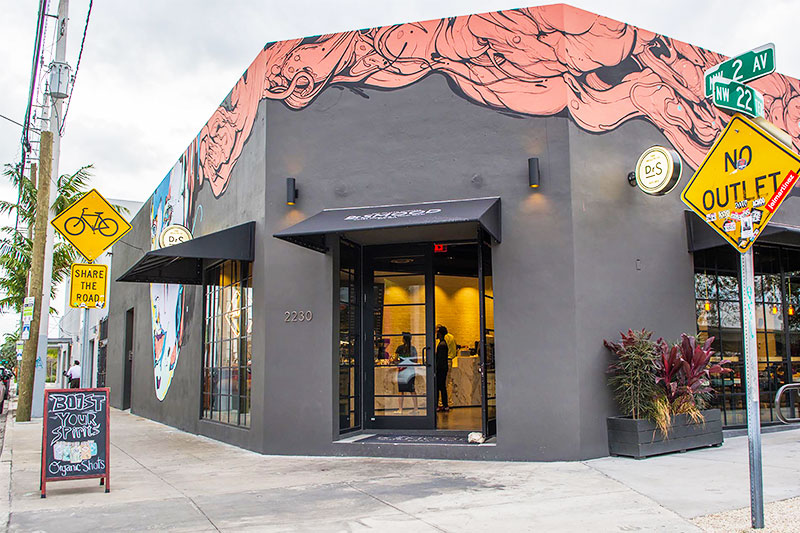 It's just like the sign out front says: air conditioning, cold beer, and cocktails. But really, it's much more than that.
Like the colorful, industrial neighborhood it resides in, Gramps is home to street art, live bands, and a funky, unpretentious bar that serves up drinks like the Big Papa Don't Preach with rum, guava, orgeat, and lime. The bar has both indoor and outdoor spaces, where locals can tuck themselves into little nooks and crannies to catch up on conversation, play bingo, or jump in on Tuesday Trivia Thunderdome games.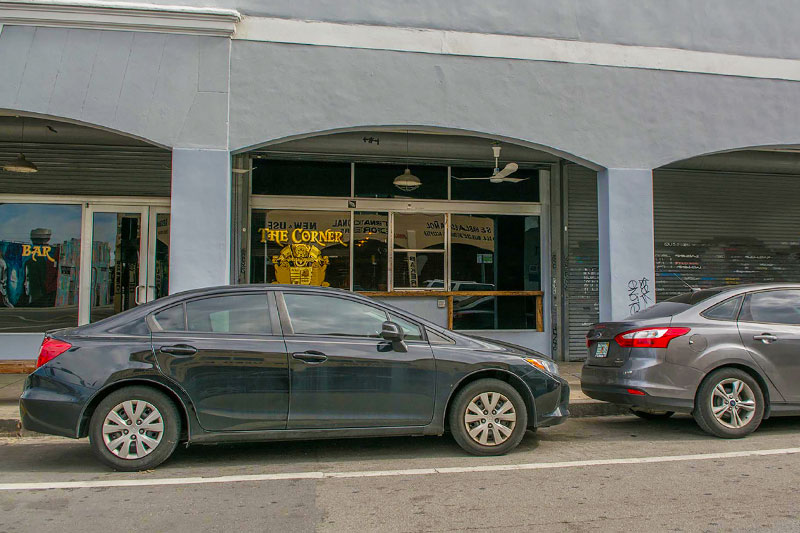 The name's no misnomer—located on the corner of 11th street and North Miami Avenue, this small, unassuming bar feels all at once stately and illicit. Dimly lit with a vintage speakeasy air, The Corner has been downtown's watering hole of choice for over a decade.
The bar possesses one of only two 24-hour liquor licenses in the city, although locals know better than to test the bar's limits past 8 a.m. on Fridays and Saturdays. The front patio usually plays host to groups of friends engaged in deep conversation while inside, bartenders chip away at massive blocks of ice for their cocktails, and the kitchen doles out smokey weenies, deviled eggs, and croque monsieur into the wee hours.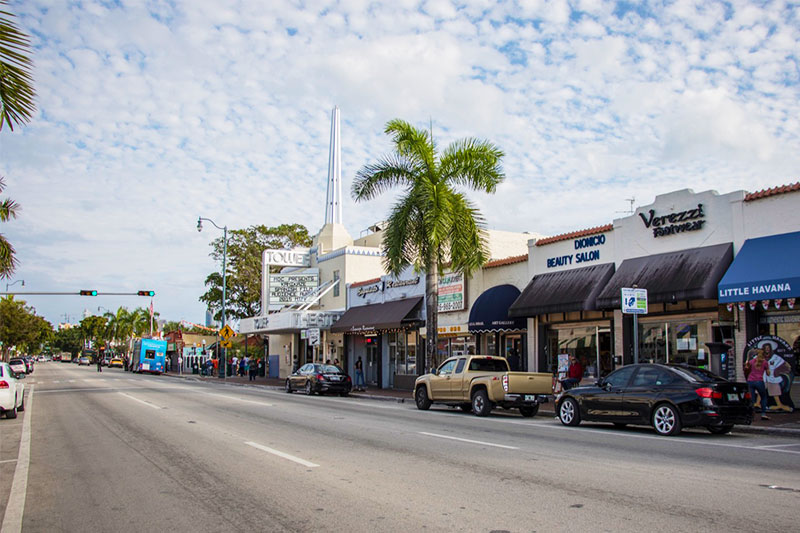 Amid all the action of touristy Calle Ocho, the nautical-themed Bar Nancy is leagues apart from its late night Little Havana brethren. The windows are portholes, the bar looks like a boat, and the artwork veers toward the Cousteau-ish end of things. And it all makes sense—after all, the place is named after an American Revolutionary War vessel.
Where the neighborhood is generally bright and boisterous, Bar Nancy is the yin to Little Havana's yang, a welcome enclave of quietude during happy hour with a penchant for elaborately concocted drinks served by experienced bartenders. But later into the night, expect live music, a growing crowd, and something that still feels energetically connected to the neighborhood around it.
Blackbird Ordinary — Brickell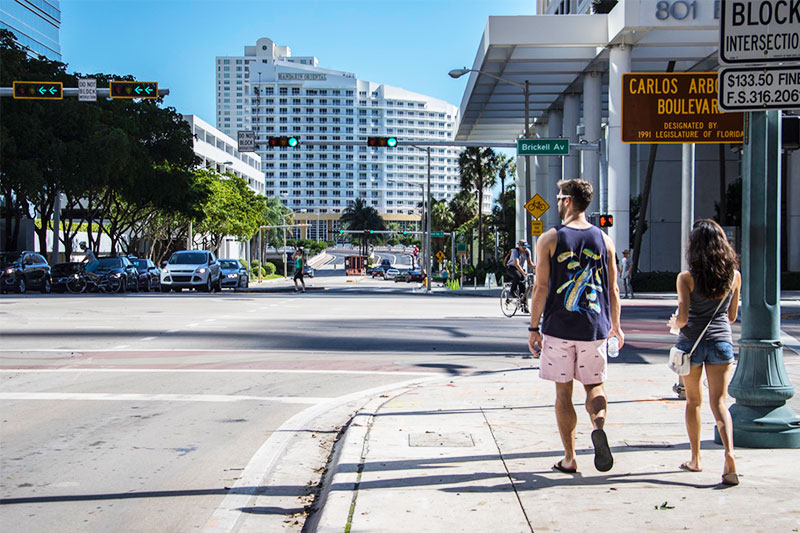 Open until 5 a.m. every day, Blackbird Ordinary is one of the pioneers of the craft cocktail scene in Brickell. With its high-quality spirits, unpretentious vibe, and live shows on the outdoor patio, the space has been beloved by locals since opening its doors in 2011.
You can count on a young, eclectic crowd throwing back drinks in one of the tufted perimeter booths during the week and dancing to DJ-spun indie tunes on Friday and Saturday nights.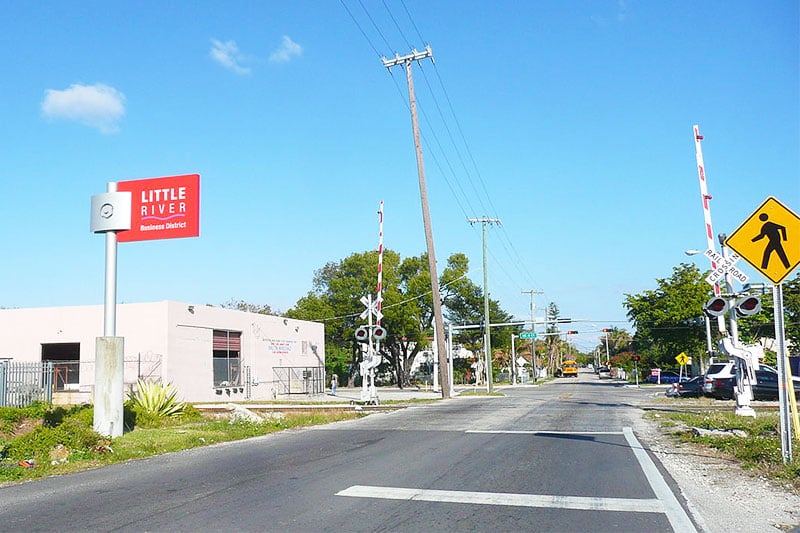 Part tropical tiki escape, part 1980s new wave bar, The Anderson is a favorite with locals because of its come-as-you-are attitude, irreverent decor, infectious music, and masterful drinks (it's owned by the BarLab hospitality group, of Broken Shaker fame).
Outside, palms and tiki torches lead to a thatched hut doling out tropical drinks to residents looking to quietly unwind. But inside, vintage cigarette ads surround red vinyl booths and a black lacquer bar serving up drinks while locals mingle and move to 1980s music.
Taurus Beer and Whiskey House — Coconut Grove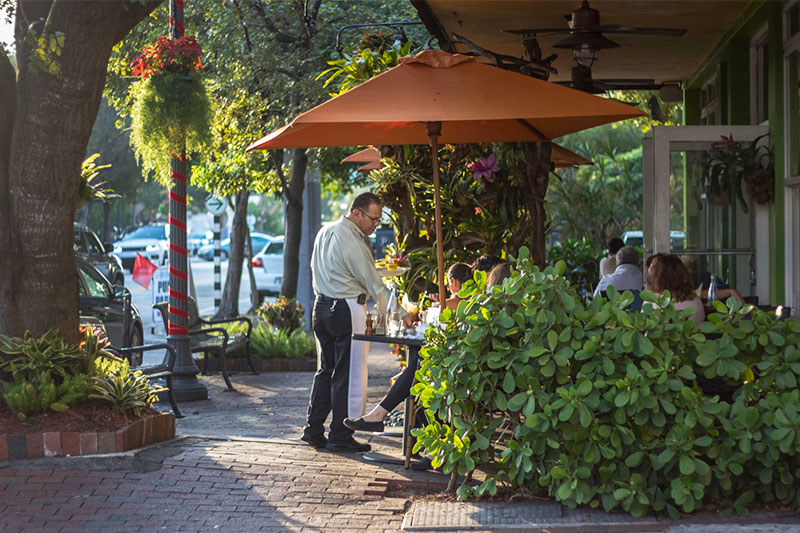 Whiskey's the name of the game at the Taurus Beer and Whiskey House—no shocker there. What this tiny Coconut Grove hangout is lacking in space, it more than makes up for with its robust whiskey selection and knowledgeable barkeeps.
A locals' haunt through and through, this stalwart rustic bar opens up to an al fresco patio that gives patrons a bit more elbow room to enjoy their dram and the bar's legendary burger with truffle fries. On Tuesdays, the Taurus hosts their long-running trivia night—a popular option with resident Grovites.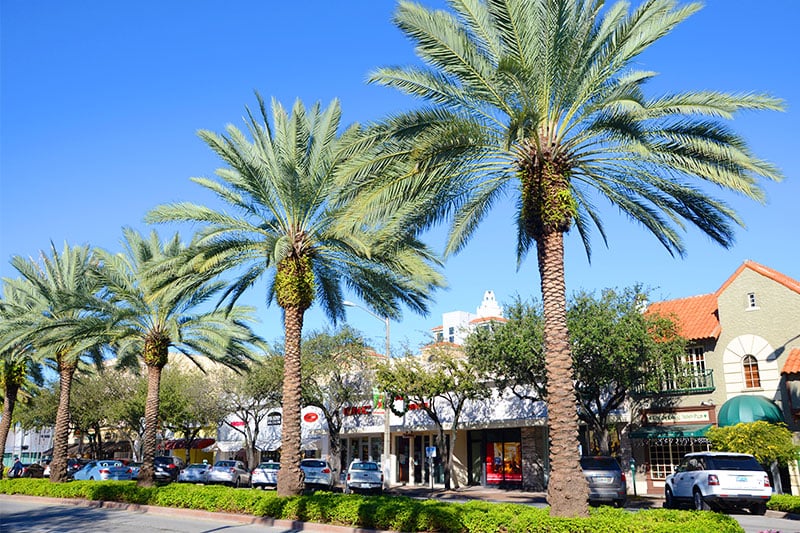 A cozy nook for gastropub-esque fare and good conversation, The Local has made itself a staple in the Gables. On any given day, you can find residents enjoying the snug pub's well-curated selection of craft beers and interesting cocktails. Friends and co-workers can be found at the stately mahogany bar, sharing charcuterie boards of country pate and merguez sausage along with a beer bomber or the daily cocktail on draft.