7 Places for Nature Lovers in the Chicago Suburbs
7 Places for Nature Lovers in the Chicago Suburbs
Chicago has a lot of greenspace, from parks and beaches to conservatories and gardens, but the city's suburbs also offer a ton of ways to get in touch with nature. If you're looking for some of the best outdoor activities near Chicago, head to one of these seven stunning outdoor spots.
Bemis Woods - Western Springs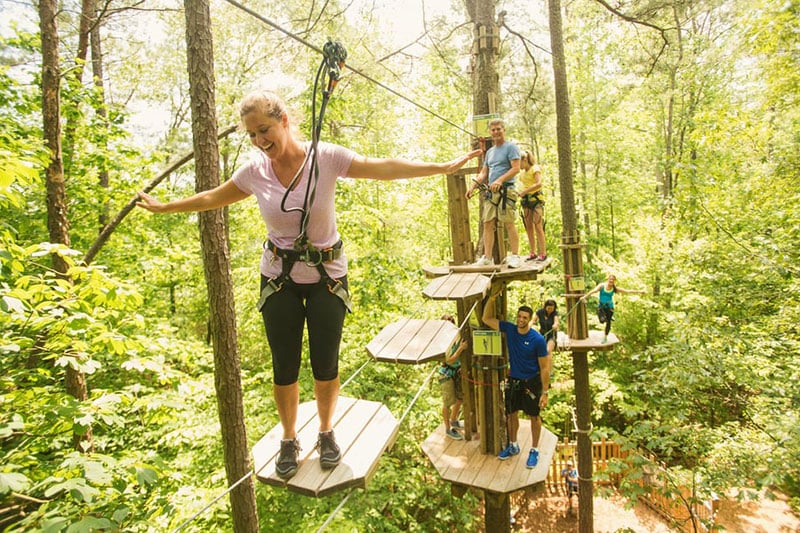 Bemis Woods is part of a 480-acre forest preserve in Western Springs, just about half an hour outside of the city. Pack a lunch and enjoy your spread on one of the preserve's seven picnic groves. After eating, stroll along the unpaved Salt Creek loop trail, or bring your bike to hit one of the longer, paved trails. Anyone who owns a canoe can launch into the water and paddle up and down Salt Creek.
If you're looking for a little more adventure, Bemis Woods is also home to Go Ape, a treetop adventure course that takes you up into the forest canopy. Make your way through an aerial obstacle course full of suspended bridges and zip lines.
Big Run Wolf Ranch - Lockport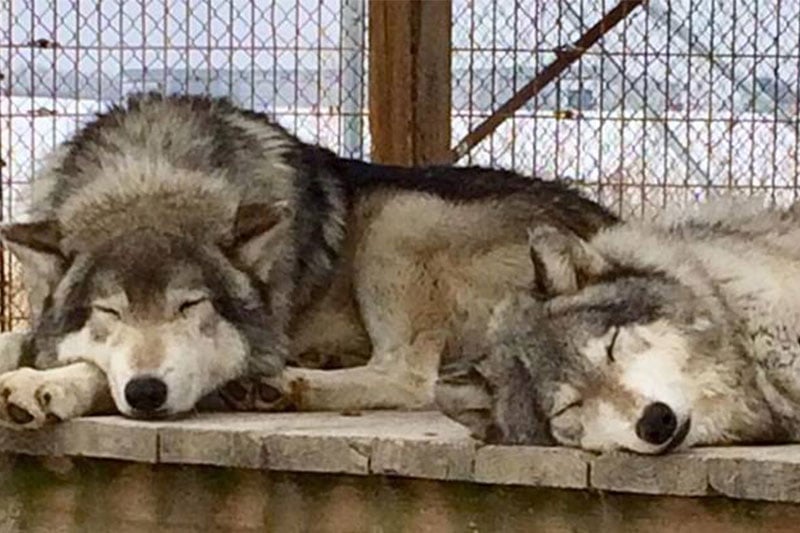 Big Run Wolf Ranch is a nonprofit exotic animal sanctuary for North American wildlife. Many of the animals that call Big Run Wolf Ranch home are rescues. Get an up-close look at wolves, bears, coyotes, porcupines, Charlie the mountain lion, and more. This Lockport sanctuary also has a some animals from outside of North America, including a Siberian tiger. Make sure you check ahead of time before you visit—the sanctuary is only open to the public on select days.
Brookfield Zoo - Brookfield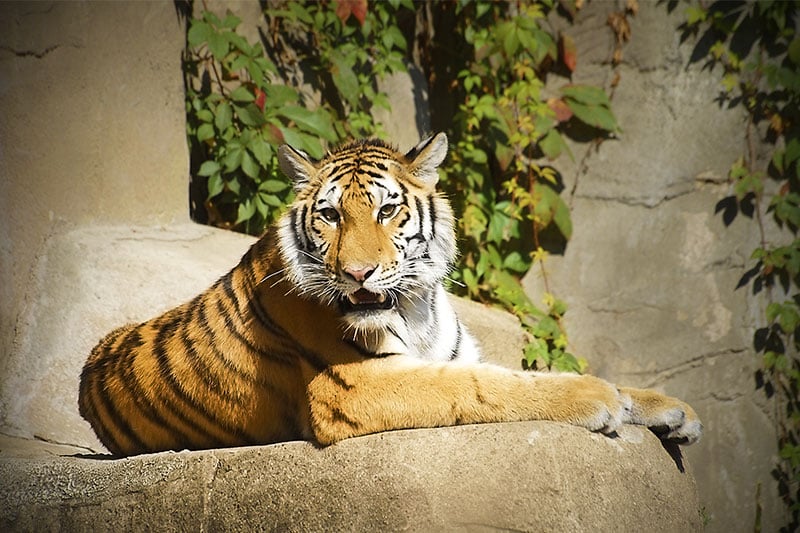 Spring is the perfect time of year to visit the zoo. Instead of visiting Lincoln Park Zoo again, head out to Brookfield to experience Brookfield Zoo. You can drive or take the Metra, which has a stop just a couple of blocks from the zoo. Brookfield Zoo sprawls across more than 200 acres and houses thousands of animals from all over the world. See big cats, great apes, reptiles, birds, fish, and more. Plus, your visit helps support the zoo's research and conservation efforts.
Cantigny Park - Wheaton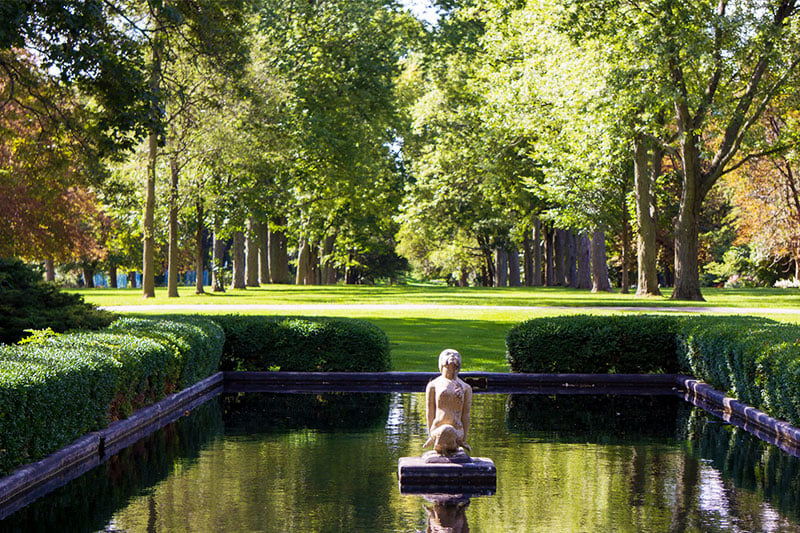 Cantigny Park, located in Wheaton, is 500 acres of open land that features vibrant gardens, a golf course, restaurants, and two museums. Walk the miles of trails through the park while you keep an eye out for different kinds of birds. Stop at McCormick House to learn about the family that ran the Chicago Tribune in the mid-20th century, then explore the First Division Museum to travel back in time to World War I. First Division Museum even has a tank park with a collection of tanks from various eras in U.S. history.
Fullerton Woods - River Grove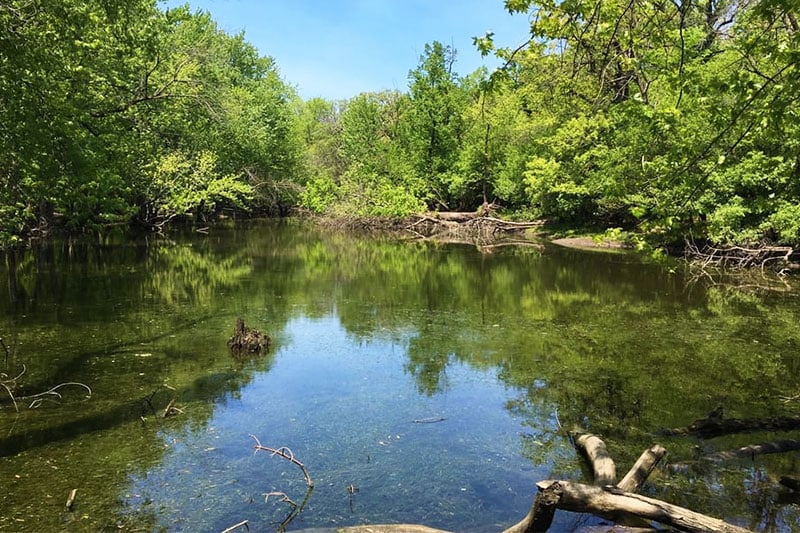 Fullerton Woods is a small forest preserve at just 76 acres, but you'll find a lot to do in this wooded area. During the winter, cross-country skiers traverse the preserve's trails, and during the summer the paths are perfect for hiking, biking, and walking your dog. The Des Plaines River winds through this River Grove forest preserve, creating a picturesque setting for your day outdoors.
Ravinia Festival - Highland Park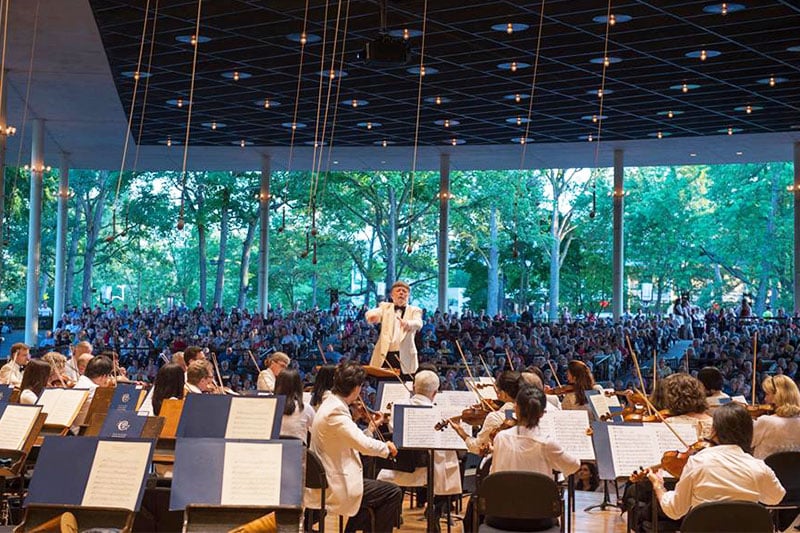 Ravinia in Highland Park is for anyone who wants to take a more relaxing approach to time spent outside. This 36-acre park is a live music venue that puts on over 100 shows over the summer. Catch a live performance by the Chicago Symphony Orchestra (CSO) or check out this summer's schedule. You can choose a seat near the stage or you can opt for the lawn. Remember to bring your A-game when it comes to picnicking at Ravinia—people go all out with charcuterie, wine, dessert, and even portable tables.
Waterfall Glen Forest Preserve - Darien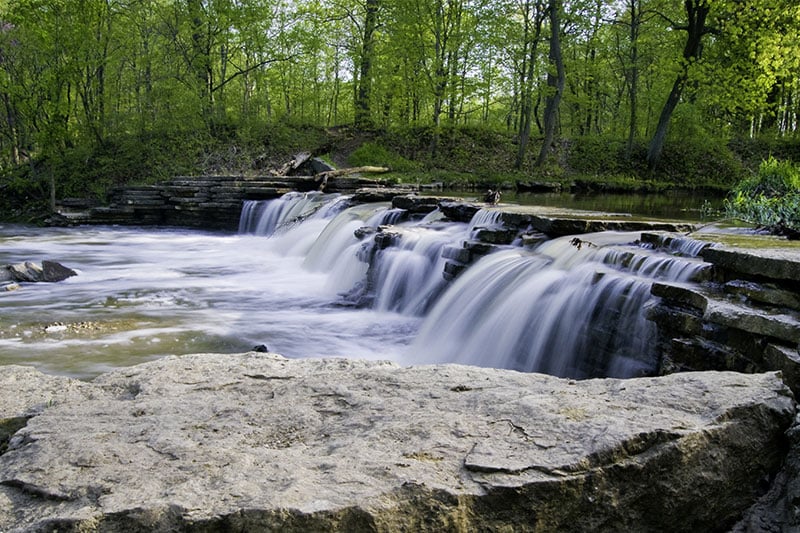 Waterfall Glen, located in Darien, is a sprawling forest preserve that covers more than 2,000 acres. Hike to the sound of rushing water coming from the Rocky Glen waterfall and explore the preserve's prairies, woodlands, and savannas. You can also bike and horseback ride on the miles of trails. Keep your eyes peeled for the many animals that call the woods and water home.