San Diego Local Life
8 Ways to Explore San Diego Without Leaving the House
San Diego's vast, sunny, and beautiful landscape makes it ideal for exploring on foot and in person, but with stay-at-home orders in effect all over the country, that's not possible right now.
But outside of a global pandemic, you may be stuck at home for other reasons, or away from the city and feeling homesick. Luckily, there are plenty of ways you can discover San Diego without ever leaving your couch.
Peek in on some of San Diego Zoo's animals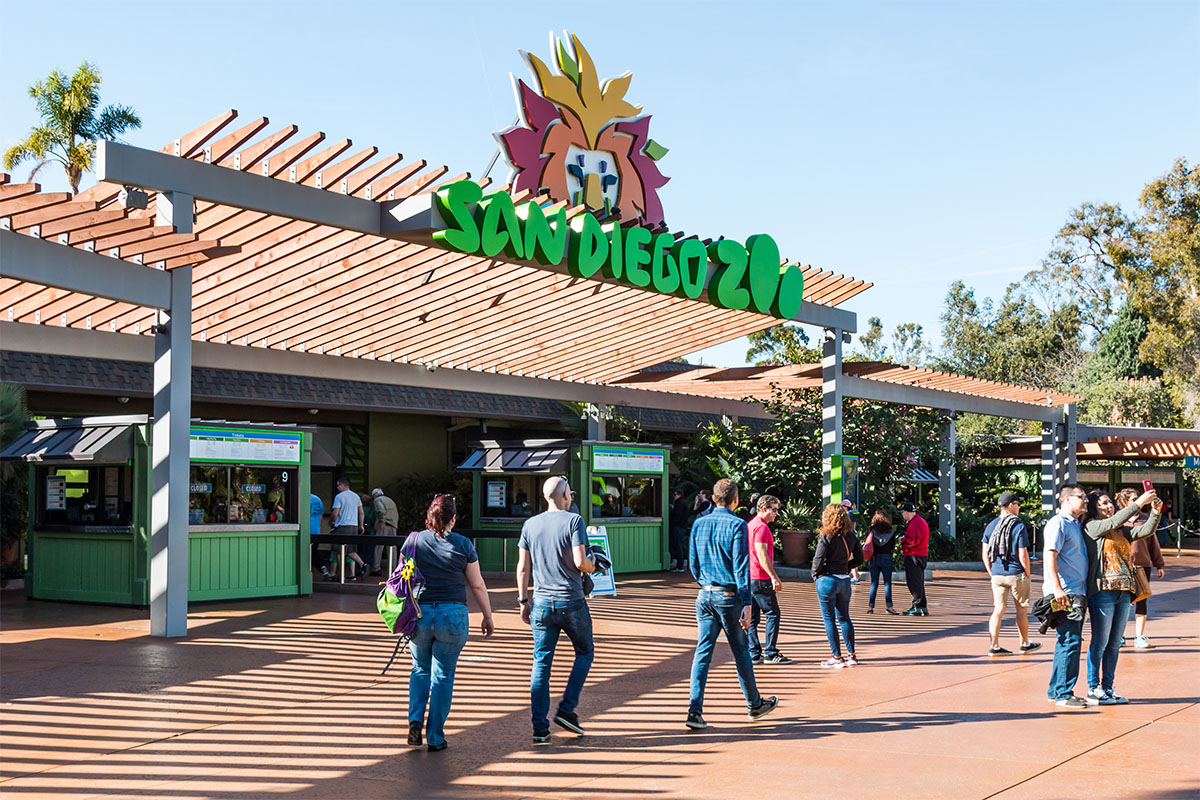 The San Diego Zoo is frequently used as the benchmark for what zoos should be with well-maintained and spacious habitats, a world-renowned conservation program that has been responsible for reintroducing animals from 44 different species into the wild, and educational programs that make animals accessible to the general public in responsible and ethical ways.
Their live cams, which run 24 hours a day, let visitors get close-up views of several animals including tigers, penguins, polar bears, giraffes, elephants, orangutans, owls, koalas, and baboons, along with some recorded footage of the giant pandas who were sent back to China in 2019 after 25 years in Southern California.
Take in a San Diego sunrise or sunset
Thanks to the Hotel Del Coronado's beach cam, you can watch the sun dip behind the horizon line, leaving a huge trail of pinks, purples and reds without tracking sand into your car or bed.
Explore San Diego's Nearly 100 Museums
San Diego County is home to 90 museums ranging from modern art to classic cars with tons of science, history, and anthropology mixed in between. Using technology similar to what Google uses to create their street views, online visitors can wander the halls of several museums without ever leaving the couch.
Binge-watch movies or TV shows shot in San Diego
There is nothing more fun than watching a movie or a TV show and realizing you've been there. Maybe it's your college alma mater, or the park around the corner, or a restaurant you ate at while on vacation. Here are some movies and television shows filmed in or about San Diego:
Top Gun
Jurassic Park: The Lost World
Anchorman
Bring it On
Veronica Mars
Almost Famous
Attack of the Killer Tomatoes
Listen to a San Diego podcast
Get caught up on what's happening in and around San Diego with KPBS's San Diego News Matters podcast. It's updated every few days and every episode is between five and twenty minutes long for easy news digestion.
Watch an hour-long documentary dedicated to Black's Beach in La Jolla
Black's Beach, located in the stunningly beautiful neighborhood of La Jolla, has always been the topic of local lore. Sitting at the base of cliffs, the beach is as remote as San Diego beaches come.
Unless the tide is very low, it is only accessible by descending steep trails that weave down from the top of those cliffs, and due to the dedication required to haul yourself back up to the top, many don't consider it a viable beach day option. In the past, it has made it popular with nudists and surfers sick of sharing the waves with hoards of swimmers. This documentary is dedicated to these very unique two-and-a-half miles of California coastline.
Curl up with San Diego's Cat Cafe
For anyone who's allergic or just snuggled up at home and wanting to train their eyes on the antics of adorable kitties without putting on real pants, San Diego's cat cafe delivers 24 hours of cute cats running, jumping, playing, yawning, sleeping, and occasionally knocking things over in true kitty cat fashion. Virtual visitors are responsible for providing their own coffee and snacks.
Step into San Diego History at the Mission Basilica San Diego de Alcalá
Founded by the Catholic Church in the summer of 1769, the San Diego Mission is considered the beginning of what would become modern-day San Diego. This virtual excursion takes you through the main buildings and grounds of the mission which sits right in the middle of the Mission Valley neighborhood.