A Beer-Lover's Guide to East Austin's Best Breweries
One of SmartAsset.com's picks for the best beer-drinking cities in the U.S., Austin is a prime spot for appreciating all aspects of beer culture. Beer taverns and taprooms are plentiful here, but for those wishing to get right to the source of their brew, Austin boasts a large concentration of breweries, where guests can take facility tours and sample the goods. While beer mavens can find breweries throughout the city, many of the finest examples can be found in the up-and-coming area of East Austin. Here, you'll find our five top East Austin brewery recommendations, perfect for a day of drinking.
Hops & Grain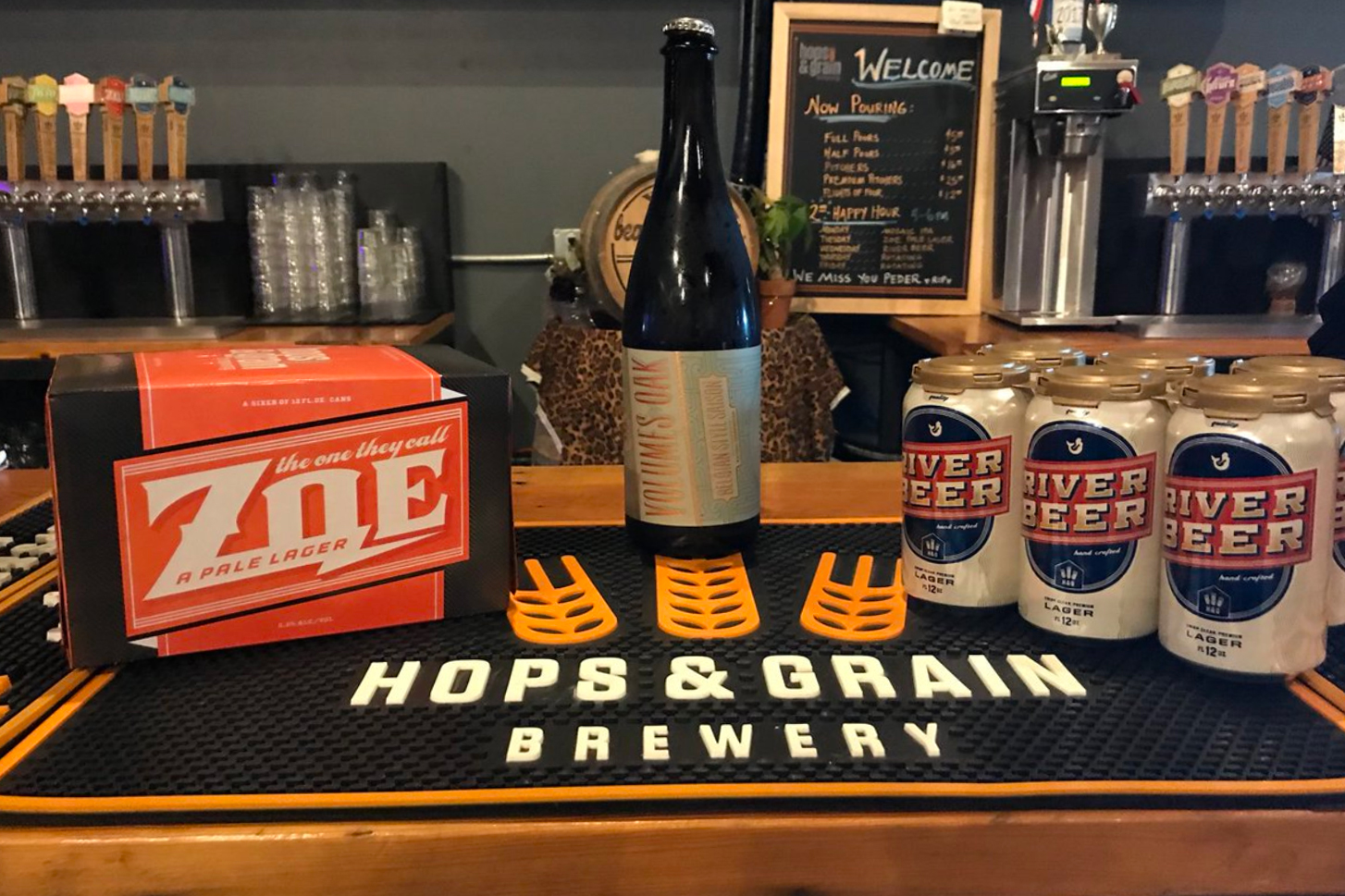 A hyper-local microbrewery focused on sustainability, Hops & Grain offers tours and taproom tastings at their sizeable warehouse space. Their beers can be found at bars and restaurants throughout Austin, but the taproom allows you to try the full range of styles, from the hoppy Lupulin' IPA to the 78702 Kolsch.
Thanks to their new brewpub license, Hops & Grain can offer their draft beers to enjoy on premises or to-go in growlers. Should you opt for the former, you can grab a seat on Hops & Grains' sprawling patio, which features a rotation of food trucks. It's also a dog-friendly space, and if your four-legged friend is being an especially good boy or girl, you can pick up some house-made Brew Biscuit treats, crafted from the same malted grain as the beer.
Lazarus Brewing Co.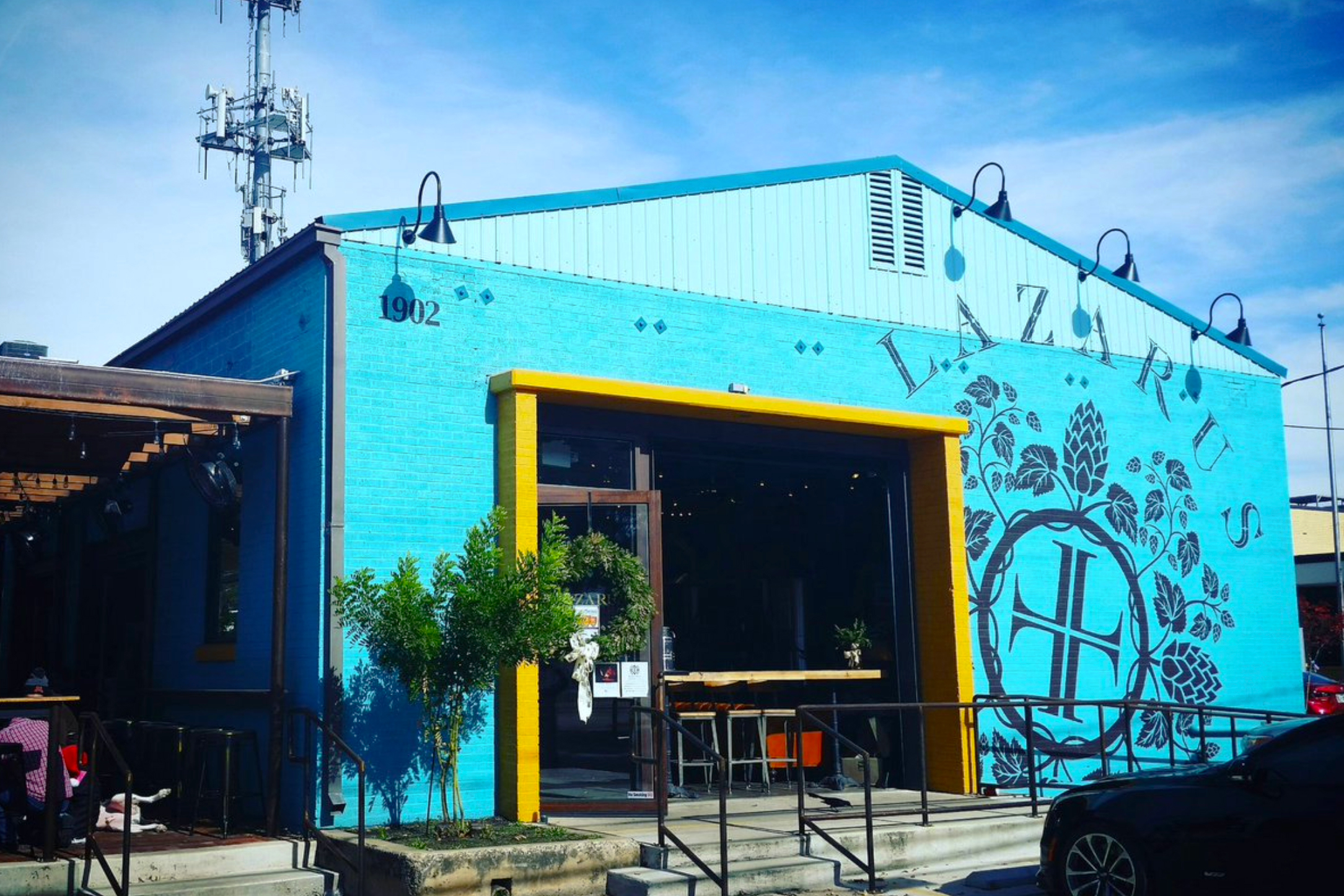 If you're looking for a unique brewpub experience, you'll want to head to the bright teal building that houses Lazarus Brewing Co. Lazarus' small-batch craft beers aren't available for sale anywhere except their very own taproom. A visit grants you access to this exclusive fleet of brews.
Lazarus releases seasonal specialties throughout the year, but they also have a list of "Classic" beers that are consistently available, like the Amandus golden Belgian ale, the Shackleton English premium bitter, and the Achilles Heel dry stout. Lazarus features an indoor tavern space with a cozy vibe and an airy patio, and visitors can expect a menu of hearty Tex-Mex eats — including their super-popular street tacos — and live music throughout the week.
Friends and Allies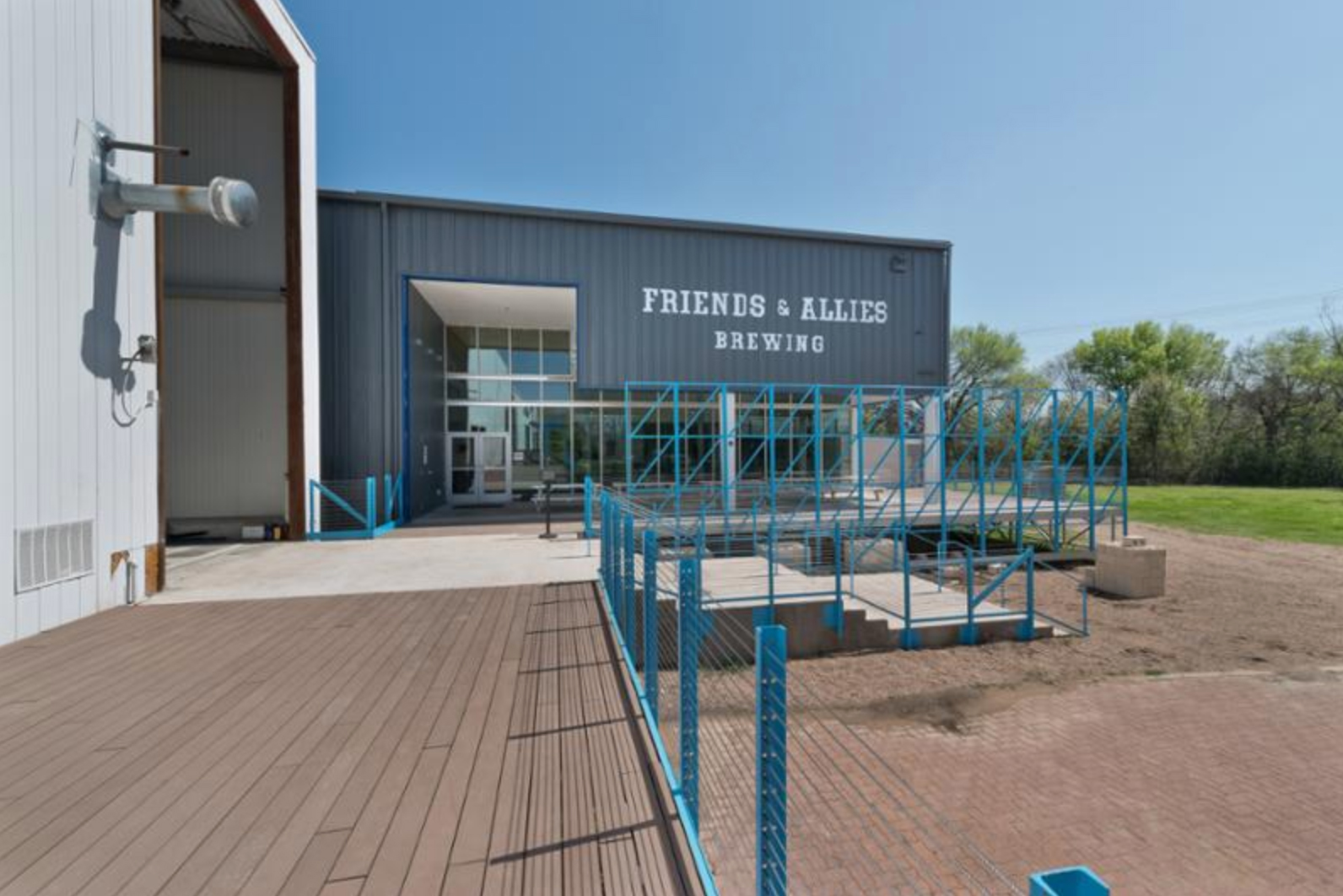 A sleek and modern space with windowed walls in the bar room and a beer garden in the back, Friends & Allies produces both classic beer varietals (like The Noisy Cricket Session IPA and the Springdale White Ale) and creative infusions (like the Pep Talk Belgian Ale with peppercorns and the Memory Jog Pale Ale with rosemary). The taproom offers tasting flights and both draft and canned house-made brews. Meanwhile, the dog-friendly patio features The Ginger Armadillo, a food truck serving Texas-inspired comfort dishes.
Zilker Brewing Company and Taproom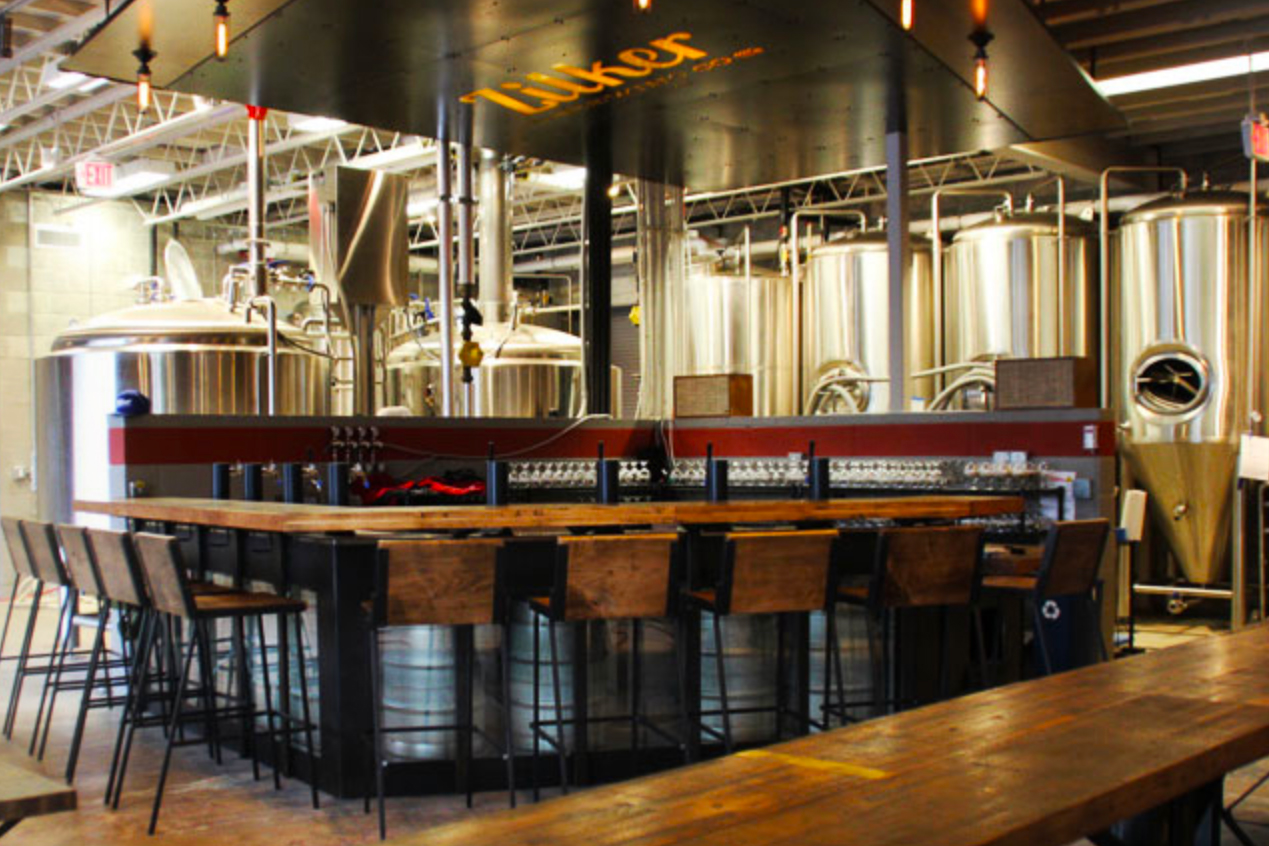 Zilker Brewing Company delivers a taproom experience for those who like to be in the center of the action. The tasting bar is nestled among the brewing tanks, allowing guests to witness the brewing process as they enjoy Zilker's proprietary beers, like the Marco IPA and the Coffee Milk Stout. Zilker also plays host to the Hot Mess food truck, specializing in hearty sandwiches and tacos made from locally-sourced, organic ingredients.
Blue Owl Brewing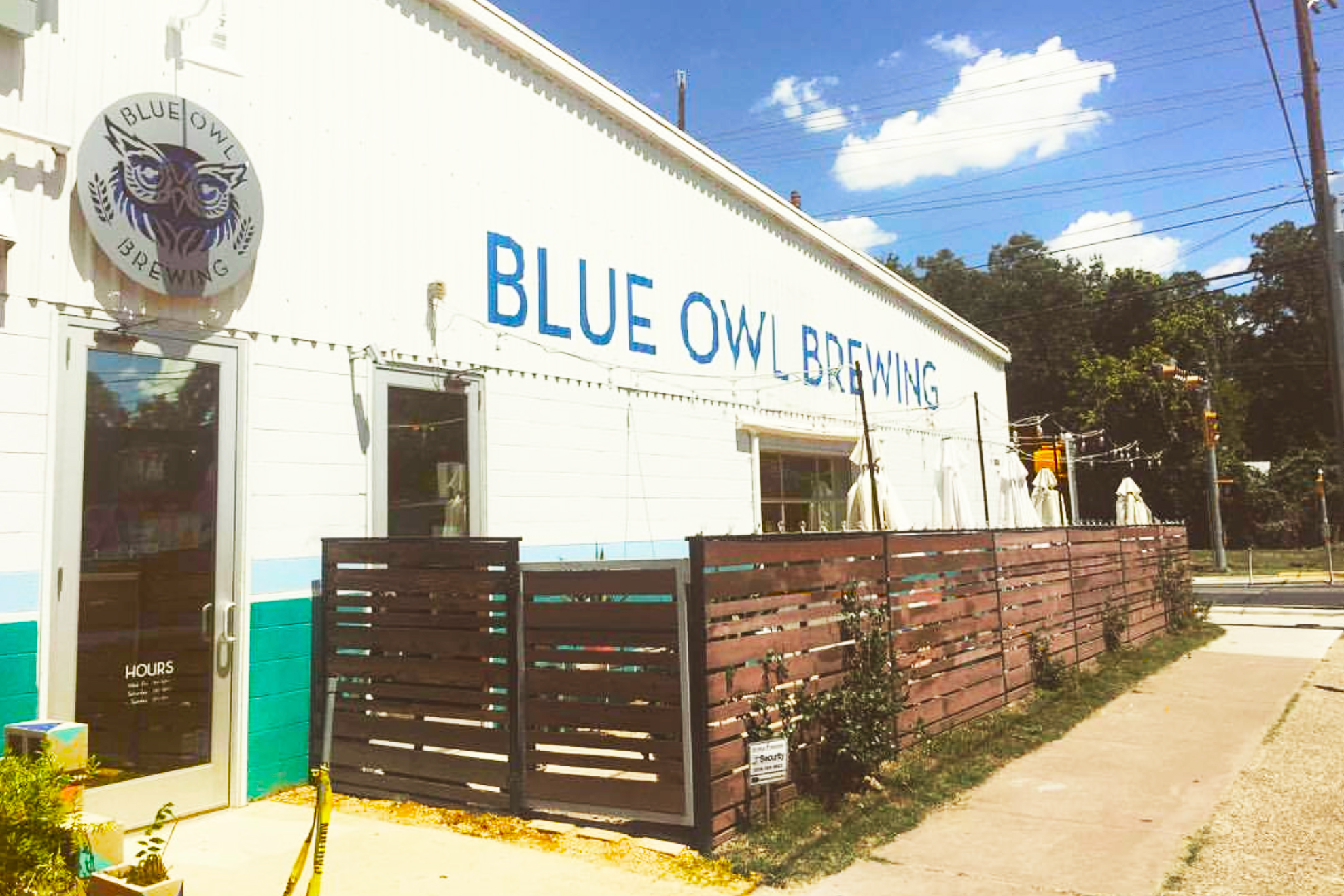 At Blue Owl Brewing on East Cesar Chavez St, you'll find brews made with a sour-mashing technique. This process results in an extra level of tang, which brightens the flavor of traditional styles like Session Wheat, Pale Ale, and Stout. Visitors interested in the inner workings of this unorthodox brewing procedure can take the Blue Owl Brewery Tour ($20), which includes a guided experience, a branded glass, and four 12 oz. pours of beer. Once you're done with the tour, you can post up at the tasting room for a pint, or try their offered tastings that range from $8- $15. If you're still in a learning mood, you can participate in a self-guided sensory tour of the beers on draft.