National Homeownership
A Dozen Ways to Meet Your Neighbors
So you found your perfect neighborhood—now it's time to get to know your neighbors. With everyone glued to their phones these days, it may seem harder than ever to meet the people who live near you. There's always the old-fashioned method of showing up to a new neighbor's house with a pie, but such an overture might be interpreted as kind of creepy (especially among cynical city-dwellers). However, there are plenty of non-creepy ways to meet your neighbors, some of which involve technology.
Volunteer at the Community Garden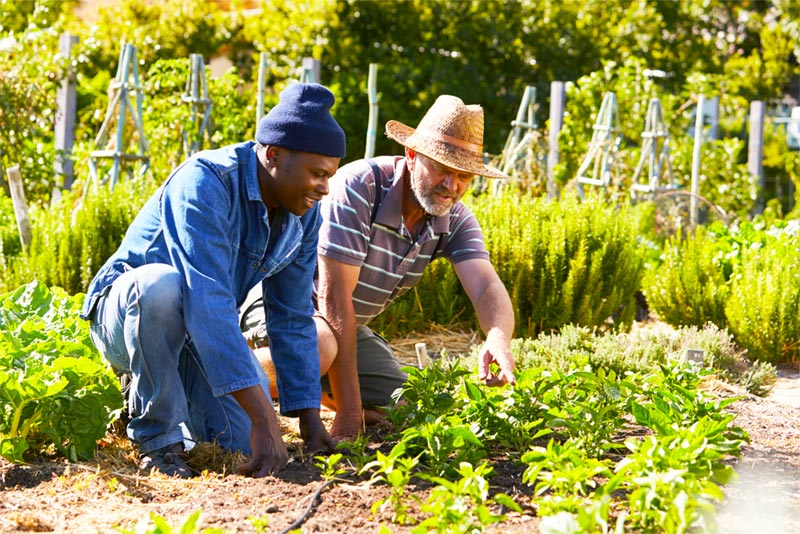 If you have a green thumb, or you're just interested in learning more about gardening, getting involved in your neighborhood's community garden is a way to meet your neighbors over seed-planting and weed-pulling. Getting your hands dirty tends to bond people, and you might leave with a bushel of garden-grown kale and some peppers.
Get Involved at the Farmers Market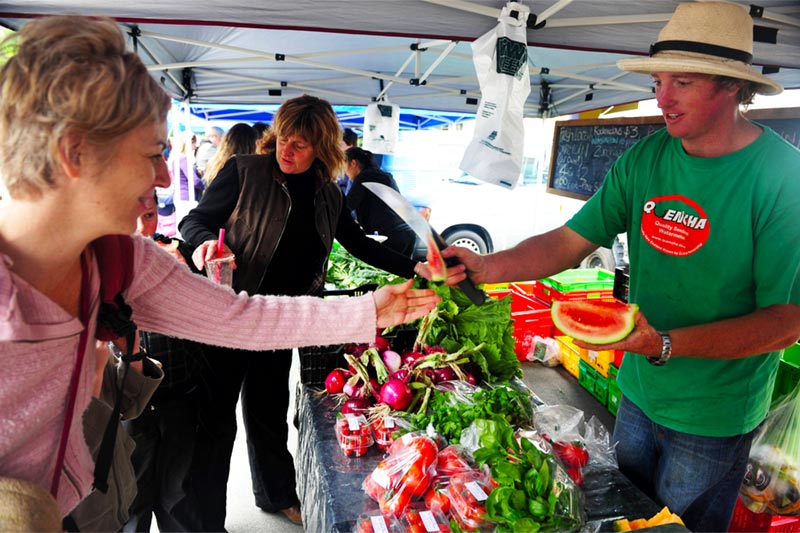 Here's another way to meet neighbors if you're interested in locally grown produce: Farmers markets are always looking for volunteers to staff tables and help with vendors. You'll meet plenty of neighbors who are there to volunteer, shop, or hawk their wares at the market. And like the community garden, you might get some free veggies as a perk.
Join the Homeowners Association (HOA)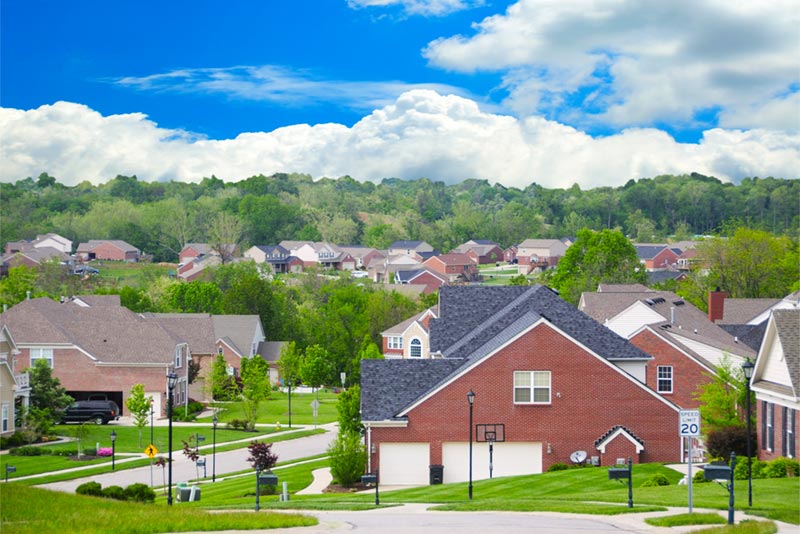 If you're a homeowner, joining your neighborhood's HOA not only gives you a say in the neighborhood, but there are also parties or other events where you can mingle with neighbors.
Get Politically Involved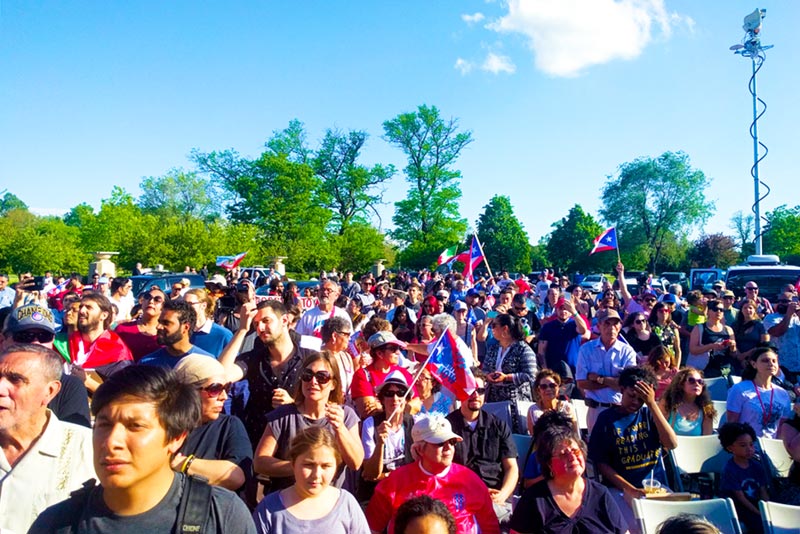 Find out what ward or district you live in, and see what issues are affecting your community by following your local city council person or alderman through social media or email newsletters. That way you can find out about upcoming council meetings or volunteer events where you can meet neighbors just as invested in the community as you are.
Go to a Meetup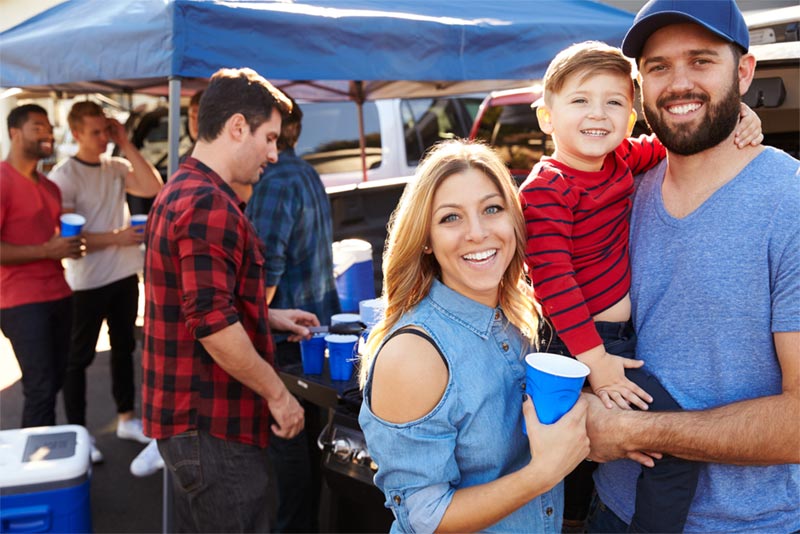 Want to have a book club with your neighbors but you don't know your neighbors? Search your neighborhood on Meetup and plug in your interests, and you can see what groups—including book clubs—are meeting in your neighborhood. You can even start your own Meetup if your esoteric interest (Appalachian clog-dancing?) isn't represented.
Have a Party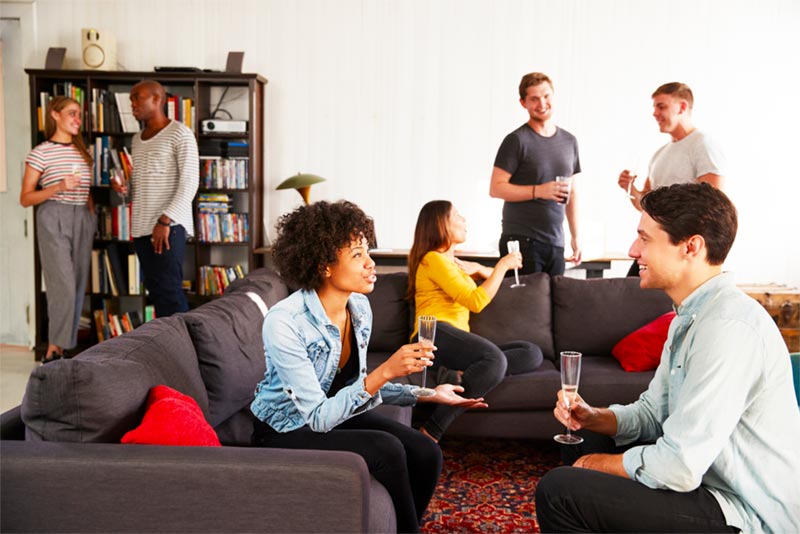 If you live in a condo or apartment building, have a party and invite your neighbors (maybe invite some non-neighbor friends too). Even if they can't attend, the invite will also function as a "we're going to be making a lot of noise" heads-up, which you should put you in good graces with your neighbors.
Shop Local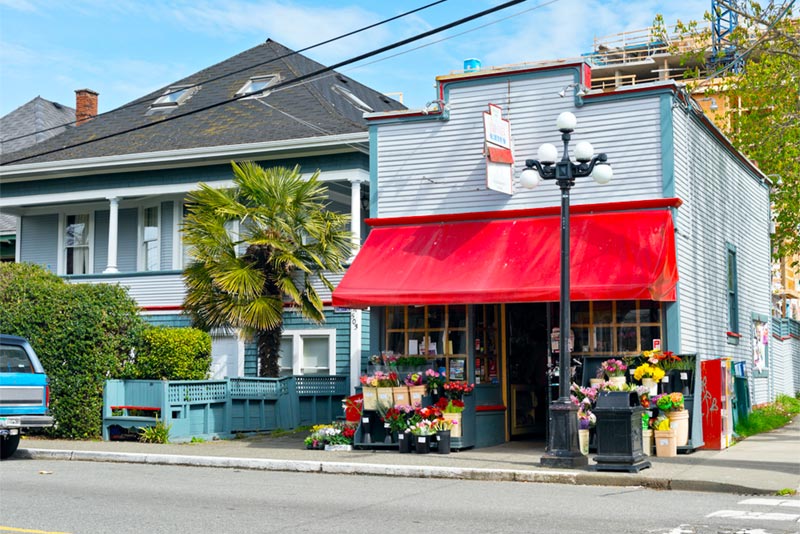 Skip Starbucks or Whole Foods and instead stop by your neighborhood coffee shop or co-op where the owners are likely to be people who live in your neighborhood. You can meet some passionate community members while giving back to your neighborhood's economy. Plus, there might be some flyers up for some cool neighborhood events. On a similar note: If you're looking to buy furniture or a bike, for example, search Craigslist in your neighborhood.
Get a Pet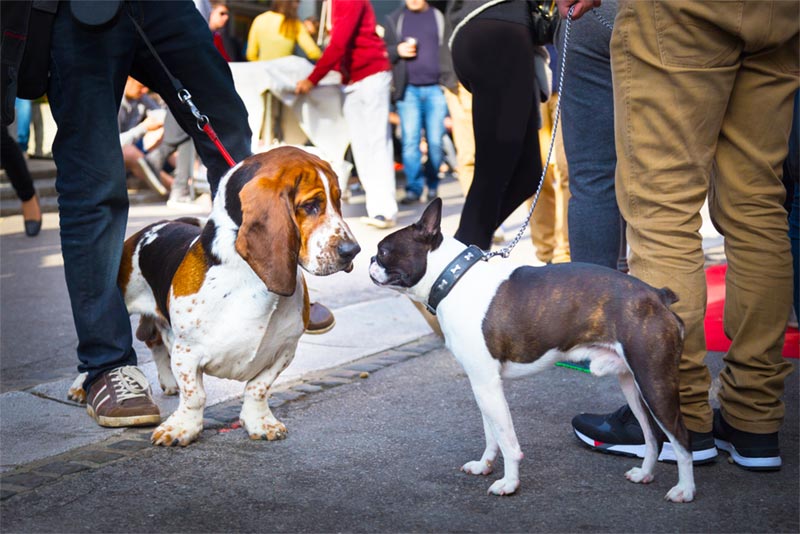 Maybe not a rabbit or indoor animal (although, one time I saw someone in my neighborhood walking around with a rabbit, and that definitely compelled me to talk to him), but having a dog is a great conversation starter and will give you access to the local dog park.
Go to Neighborhood Yard Sales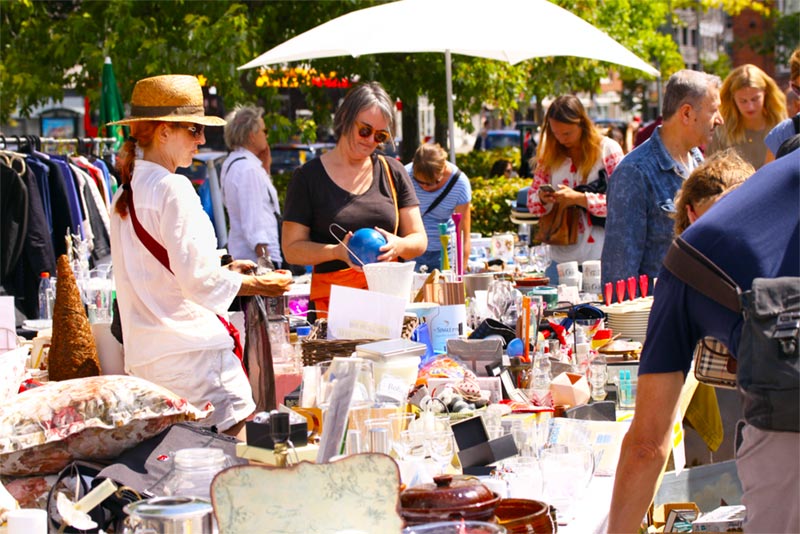 Not only will you score some interesting finds (or get to marvel at others' junk), but you can bond with your neighbors over your love for vintage Pyrex or vinyl. Or have a yard sale of your own. Friendships form over haggling, right?
Be Helpful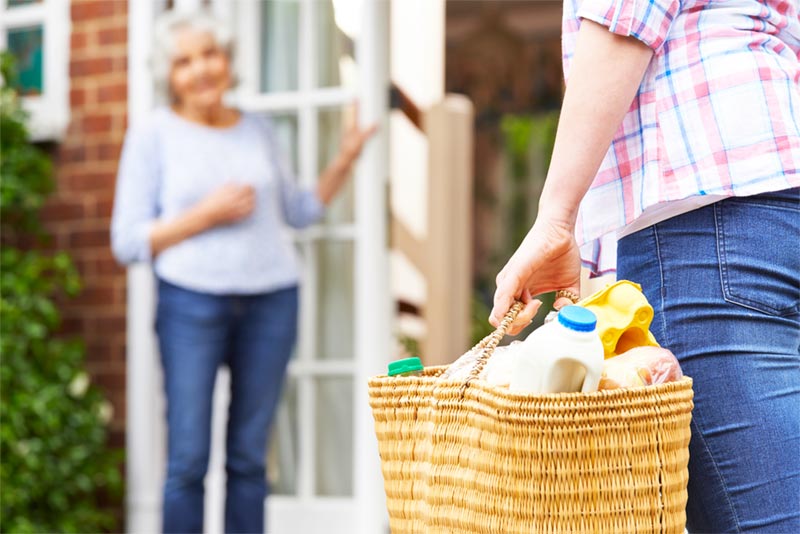 Do you see a neighbor struggling to haul her groceries inside, or carry a particularly heavy Amazon Prime box up the stairs? Offer to lend a hand, and you'll get automatic Good Neighbor points.
Join the Neighborhood Facebook Group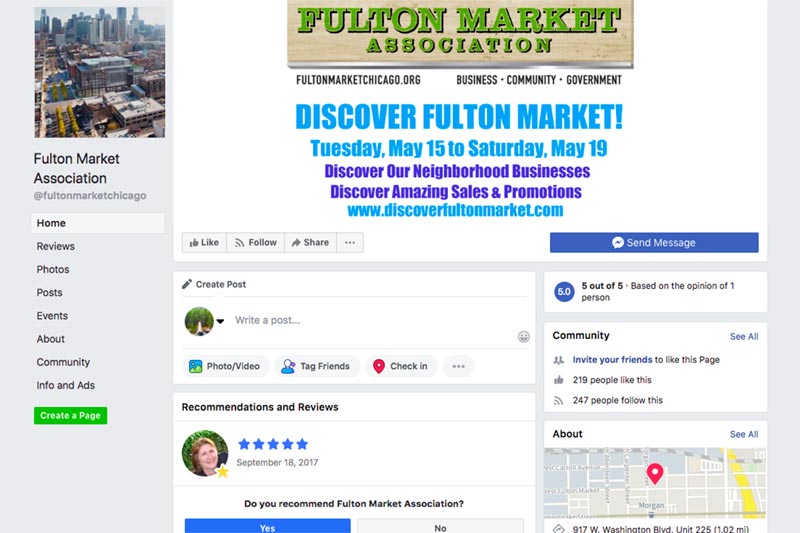 These groups often devolve into gossip and other petty topics, but they can be a way to stay apprised of community events and connect with neighbors.
Just Do the Pie Thing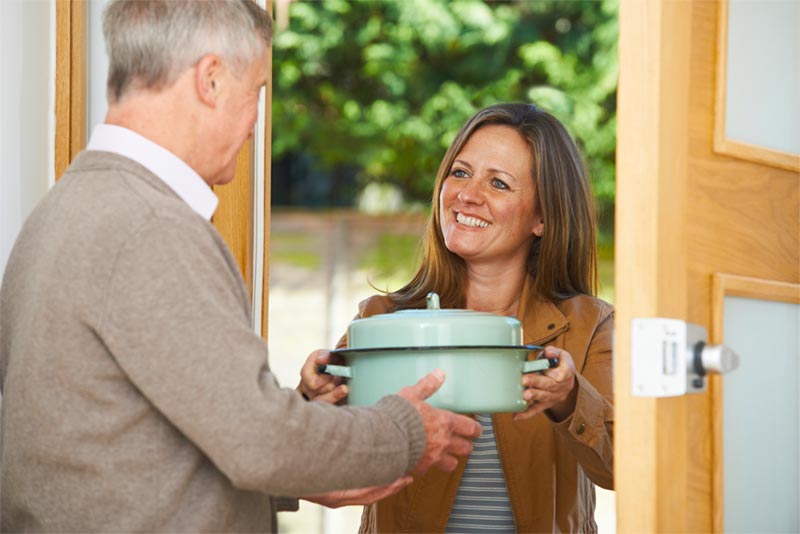 You know what, if someone thinks being gifted with a homemade pie is weird, that's their problem. If you want to bake your new neighbor a pie, go for it.