A First-Timer's Guide to Visiting Disneyland
California's Disneyland, often dubbed "The Happiest Place on Earth", remains one of the most popular amusement parks throughout the world. The theme park first opened in Anaheim on July 17, 1955, and it's the only Disney park that was designed, constructed, and directly overseen by Walt Disney. First inspired by a merry-go-round at Griffith Park, the goal behind Disneyland was for it to become a place where adults and their children could explore.
Today, Disneyland has expanded to include over 15 extravagant theme parks, and it has become a premier vacation destination for families, couples, and friends alike. The entire Disneyland area is made up of two main theme parks (Disneyland Park and Disney California Adventure), three hotels (Grand Californian Hotel, Disneyland Hotel, and Disney's Paradise Pier Hotel), and the Downtown Disney District.
Purchasing Tickets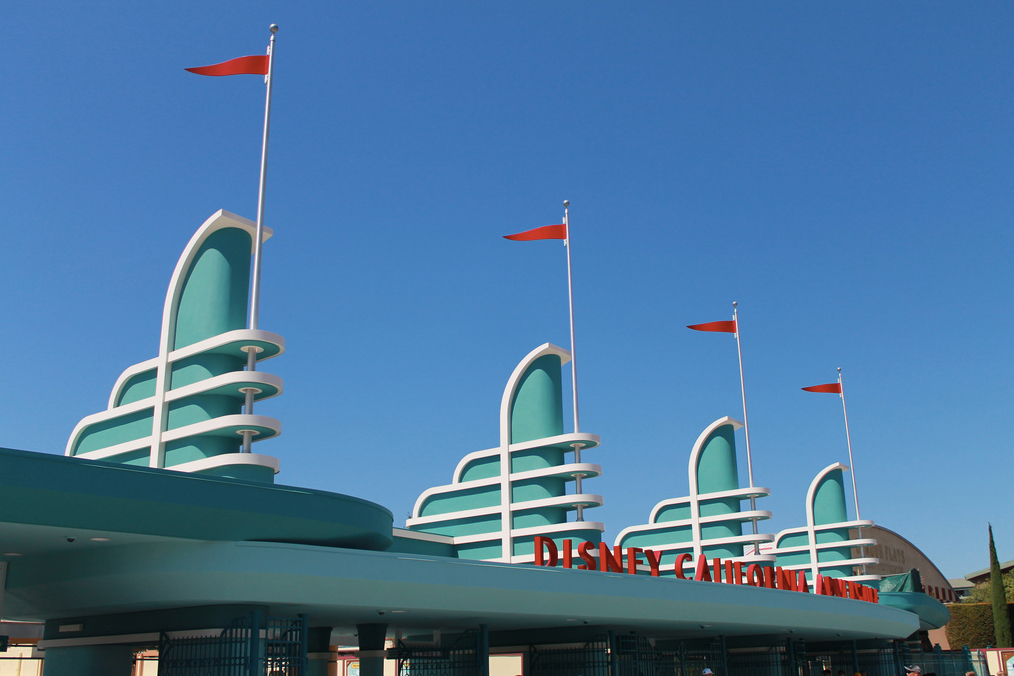 Before buying tickets, first check to see if you personally know someone who works at Disney. Employees have a limited daily number of guest passes for certain parks, so reaching out to a connection might save you from paying the full ticket price. There are also websites that offer discount tickets. However, be sure to double-check if these sites are legitimate. If you plan on visiting several times throughout the year, you might want to invest in an annual pass.
Accommodations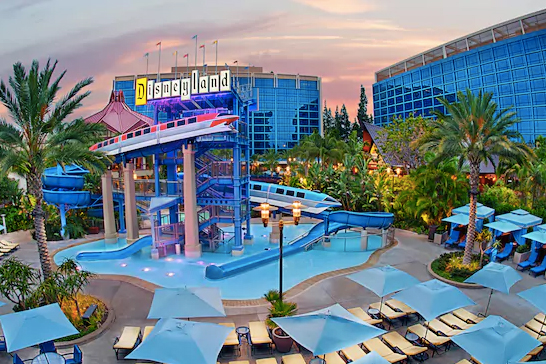 If you live in Los Angeles or San Diego, you might not even need to set up any accommodations — just drive straight to Disneyland. However, for many out-of-towners, there are a few choices when it comes to staying at a hotel.
For those who want to stay closer to the amusement park, there are three Disneyland Resort hotels the area. Staying at one of these hotels can give you benefits such as top-notch Disney service and on-site hotel dining. There are also several more affordable hotels in the surrounding area ranging between $100 to $200 a night.
Hotels affiliated with Get Away Today, a company specializing in discount family vacations, have their own separate perks such as discounted park tickets, free breakfast, and free parking.
What to Wear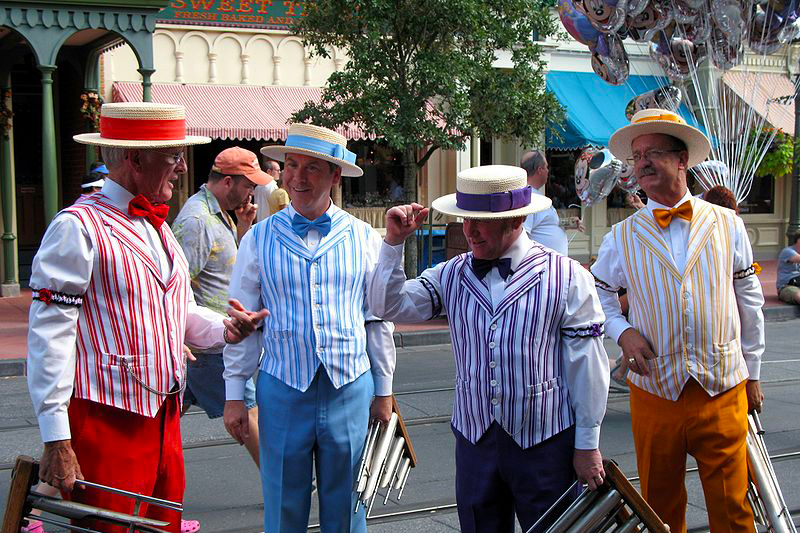 Since you'll be traveling through the park the entire day, be sure to wear comfortable shoes. Many people stay at Disneyland from morning until night, so dressing in thin layers can allow you to dress up or down according to the changing weather. For those who plan on riding roller-coasters, pay close attention to clothing that can easily fly away, such as hats, glasses, and even bracelets.
It's also common for children to dress up as Disney prince or princesses, so parents can either bring their own costume or have their child get pampered at Disney's Bibbidi Bobbidi Boutique.
Consider the FastPass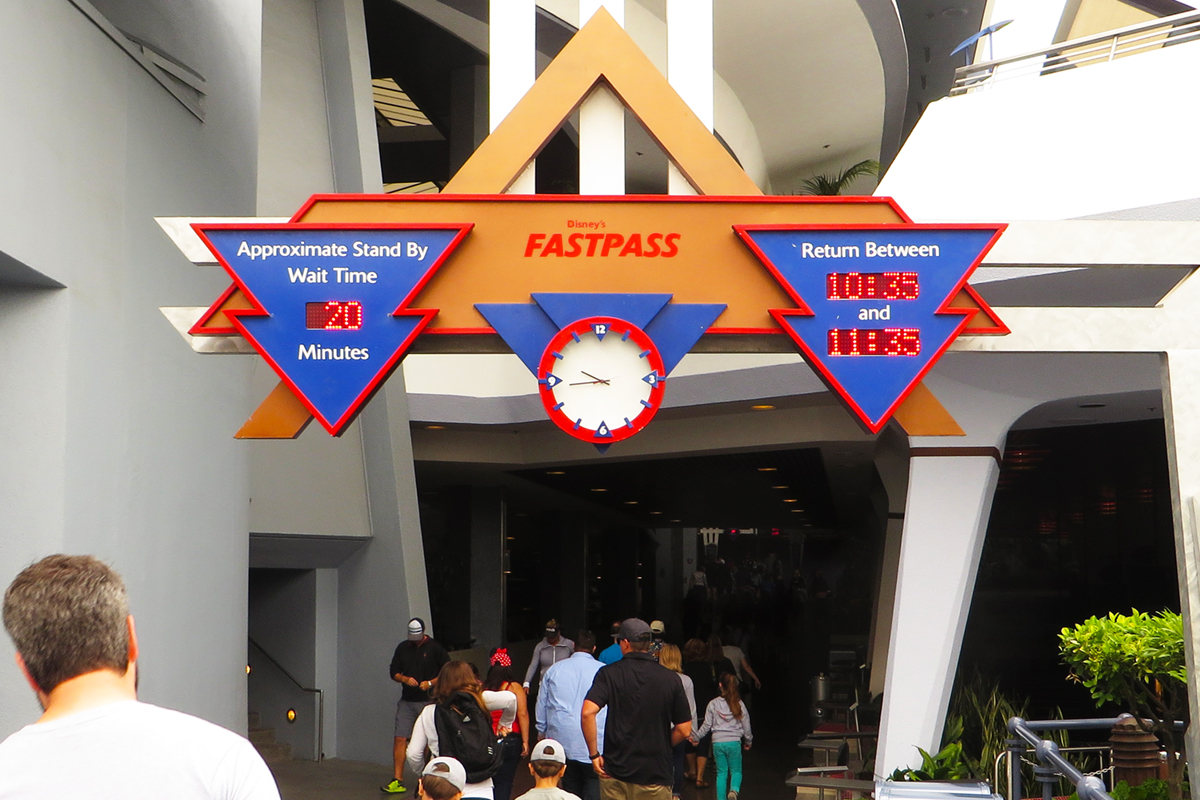 Unless you happen to visit during a downtime (school days or rainy days), Disneyland is forever crowded. Waiting in line for a ride can end up wasting your entire day, depending on how long the wait is. While you can't control how fast the line goes, getting a FastPass can give you a shorter wait time.
There are two different types of FastPasses — one that's free for all park guests and MaxPass, which is available for $10 a day. All FastPasses are the same, except that MaxPass is available through an app rather than a machine. Pay attention to the times on your FastPass because they indicate when you can use it for your next ride.
Access the App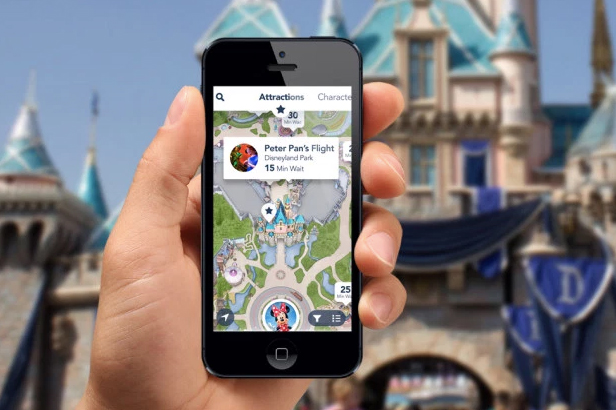 In this modern world, of course there's an app for Disneyland. Download it before you arrive and you'll be able to use it to check wait times for attractions across the park. It also includes a map so you can refer to that instead of unfolding the massive paper version every few minutes.
The app also helps you decide which attractions to pick when choosing your FastPass. Other features include seeing restaurant menus, making dinner reservations, download Disney PhotoPass photos, and locating Disney characters.
Finding the Right Attractions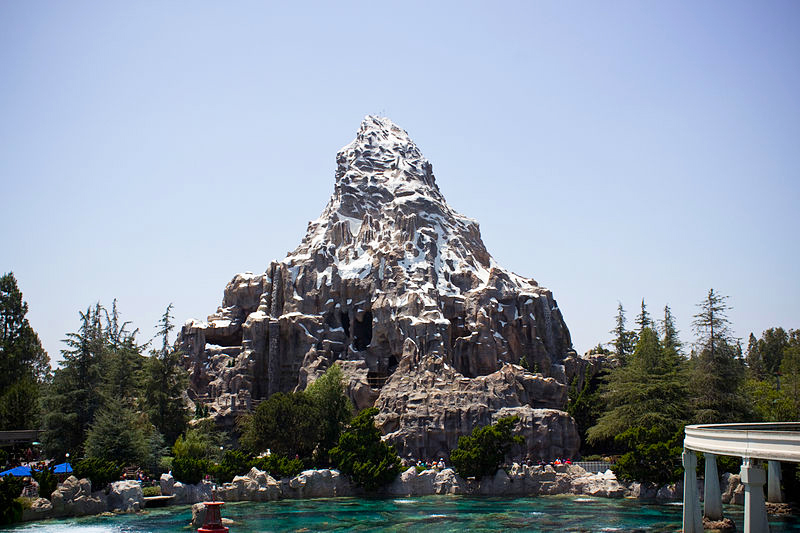 Now that you're there, which park do you visit first? Do your research on what's available in each theme park first because you might not be able to get to both in one day. The classic Disneyland Park is comprised of eight lands, including Main Street U.S.A., Tomorrowland, Fantasyland, Mickey's Toontown, Frontierland, Critter Country, New Orleans Square, and Adventureland. Favorite attractions in Disneyland include Splash Mountain, Dumbo, Space Mountain, The Haunted Mansion, Matterhorn Bobsleds, and "It's a Small World."
The newer California Adventure is divided into seven lands, including Buena Vista Street, "A Bug's Land", Cars Land, Grizzly Peak, Hollywood Land, Pacific Wharf, and Paradise Pier. Headlining rides include Mickey's Fun Wheel, Radiator Springs Racers, California Screamin', Toy Story Midway Mania, and The Little Mermaid: Ariel's Undersea Adventure. Last year, the beloved Tower of Terror closed and became an all-new Guardians of the Galaxy Mission Breakout ride.
Dining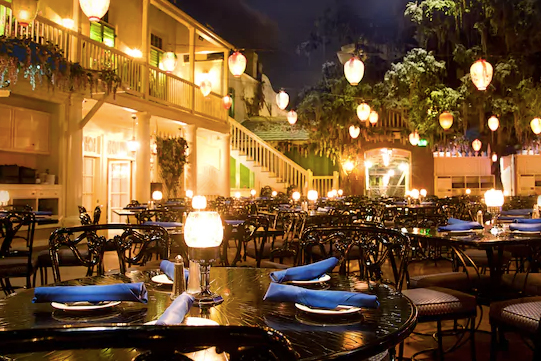 There are about 75 restaurants in Disneyland, ranging from fast food to table service. For some great sit-down options there is Carthay Circle Restaurant and Lounge, Cafe Orleans, Storyteller's Cafe and Blue Bayou Restaurant. However, guests who prefer to skip table service can grab the classic Disneyland favorites, including the corn dogs, dole whip, churros, turkey legs, and the gumbo bread bowls.