A Local's Guide to Catonsville and Halethorpe, MD
After some time living in the heart of Baltimore, my then boyfriend (now husband) and I decided it was time to move out to the suburbs. With two dogs in tow and our jobs being outside of the city, it seemed to make sense that it was time to find somewhere to settle down. We decided on the Catonsville / Halethorpe area because it had that tight-knit suburban community feel that we both grew up with, but it was only a ten-minute Uber ride away from the action of Downtown Baltimore. We ended up right on the line between Halethorpe and Catonsville, but spend most of our days strolling down the main strip of Fredrick Road, which is home to some of our favorite restaurants and boutiques.
Part of the reason I love this area is because it really does have that small-town vibe. Catonsville is such a dynamic community that plays host to college students from the nearby University of Maryland Baltimore County, but also has residents that have lived there for decades and are keen on sharing the town's rich history when you see them at the local coffee shop. On any given Sunday, you may see a pop-up craft show or small business fair. And during the holiday season you can drive down any street and see the houses and yards lit up and decorated more than any other neighborhood around. Catonsville is full of hidden gems and successful small businesses that I can't wait to share with you.
Where to get Your Caffeine Rush …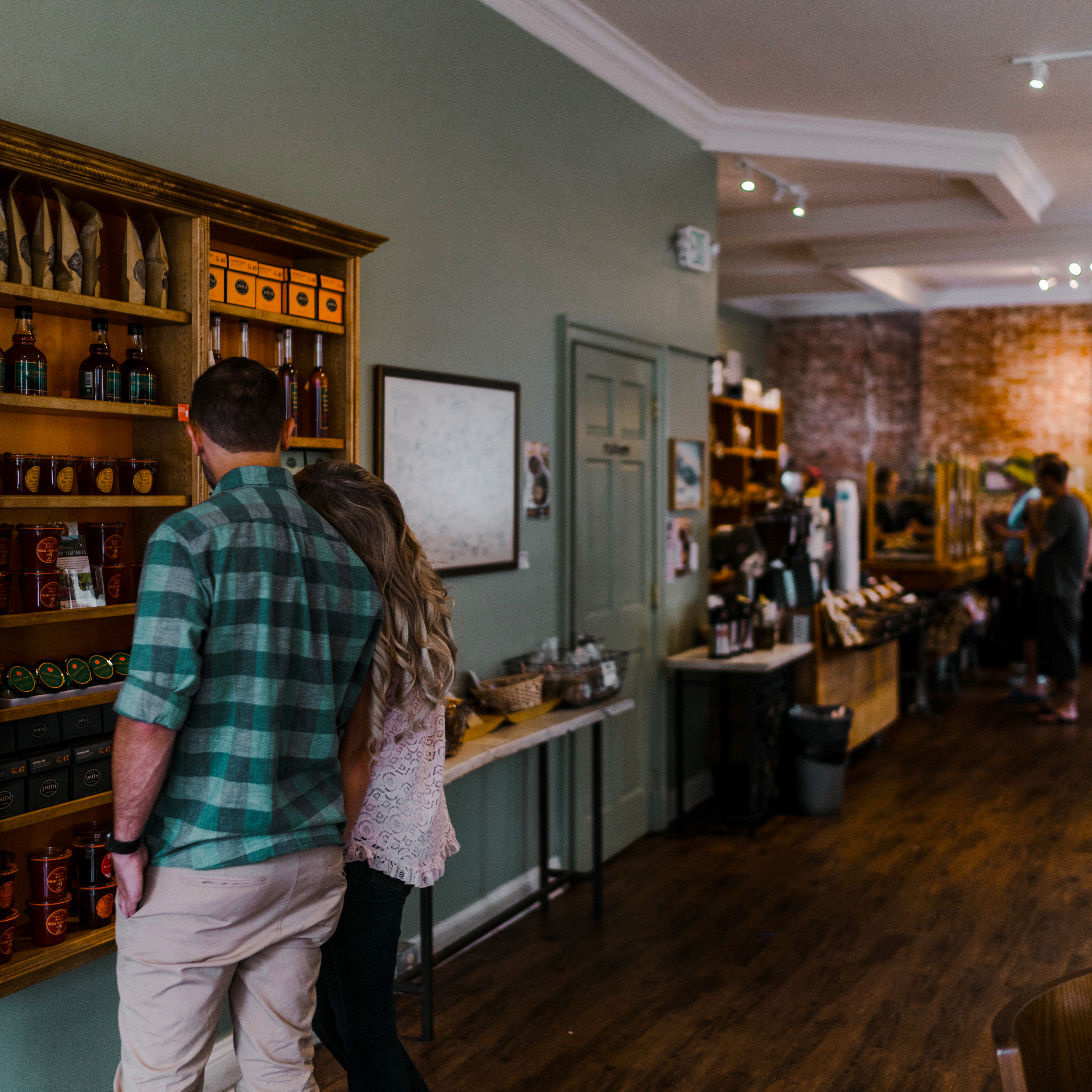 On a weekend morning, you can often find my husband and I grabbing breakfast at our favorite local spot, Atwater's. This cafe in Catonsville has such cozy vibes and a separate upstairs seating area where I like to sit and work on my blog. They feature some delicious sandwiches, breakfast items, and baked goods to bring home with you. Of course, most importantly, their coffee is amazing. The chai tea latte is a must try. They also have great gluten-free bread that they make in house, which if you are a gluten-free gal like me, you know is hard to find.
Local tip: Pick up some of their bread for your family to enjoy during the week! They sell it by the loaf along with other baked goods. They also frequently have soups, spreads, and kombucha that you can buy and save for later.
Where to get Your Steps in for the Day …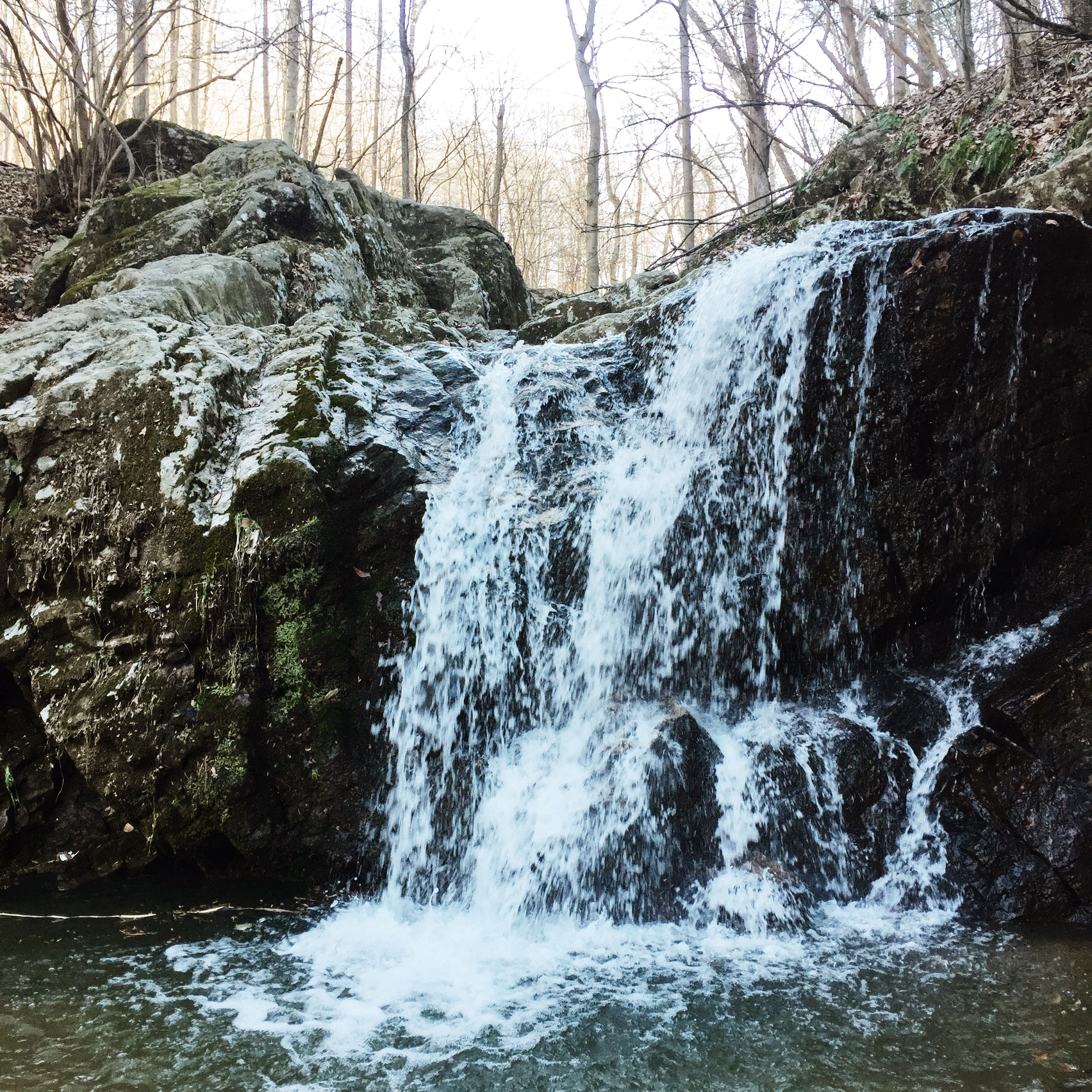 When the weather is nice, we love to do outdoor activities, especially with our dogs. We live within walking distance of Patapsco Valley State Park, which has a variety of hiking trails that feature beautiful views and also help tire out our dogs. It is a great way to get some exercise and get the family outside and on the move together. During the colder months, I am a huge fan of the YMCA in Catonsville—it has a variety of different classes from spin to yoga to Pilates - all included with your membership.
Local tip: The Patapsco Valley State Park - Hilton Area has rental sites for campers if you are looking to take your adventure to the next level.
Where to get a Souvenir for Your Furry Friend …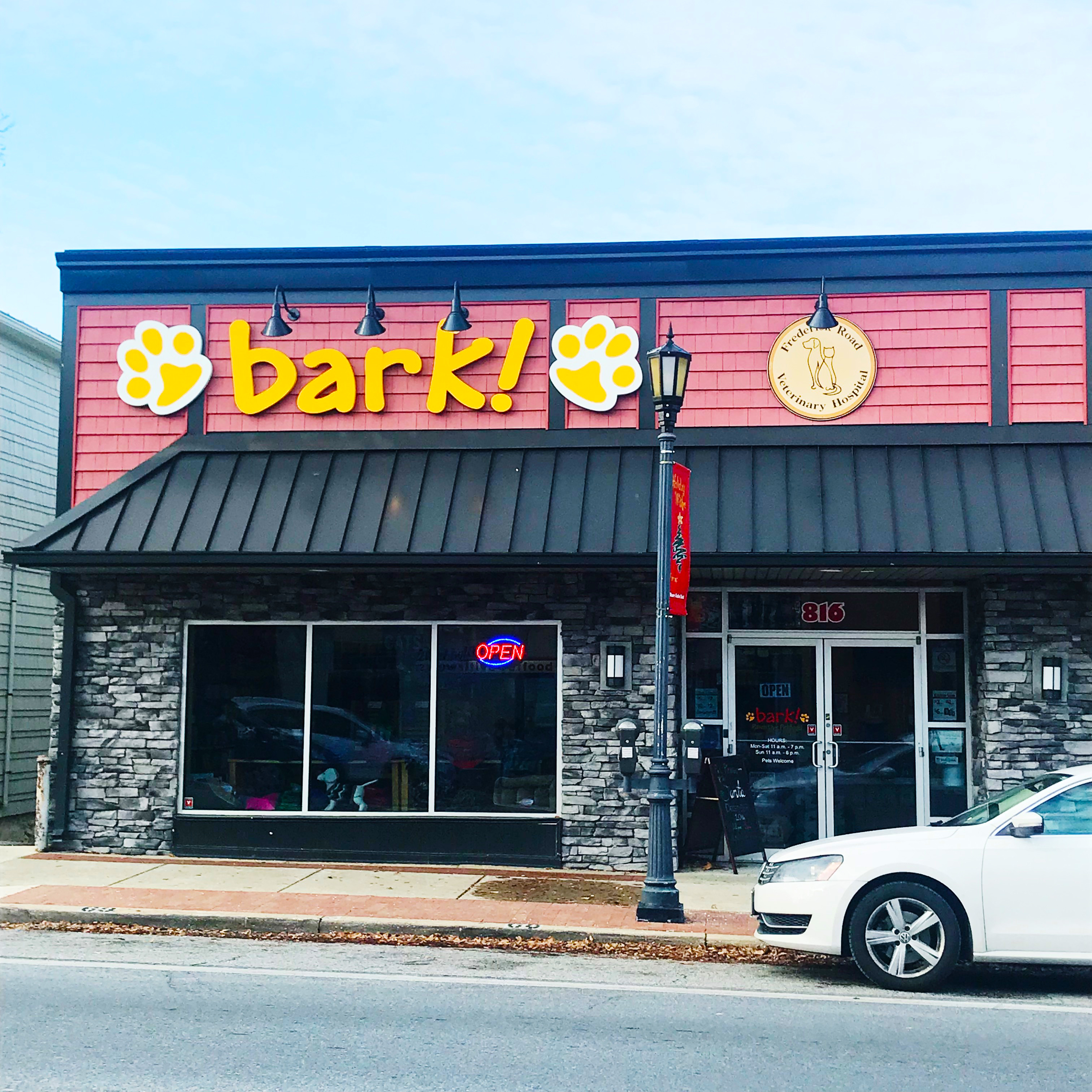 Bark! is my favorite local spot to stock up on supplies for my dogs. It's a natural pet food and supply store that features not only great products, but has amazing staff as well. There is always someone readily available to coach me through what the best product or option is for my dogs. You can tell that the staff members have a genuine passion for helping animals and the products that Bark! sells. They have a great rewards program too, so if you are a frequent shopper you can really benefit from it. My favorite part are the handmade cookies for dogs that are themed for celebrating holidays, birthdays, or adoption days.
Local tip: Bark! participates in a variety of charitable initiatives and often has events at the store. Recently, they had pet photos with Santa that benefitted local pet rescues.
Get the Best (and Healthiest) Lunch You'll Have all Week …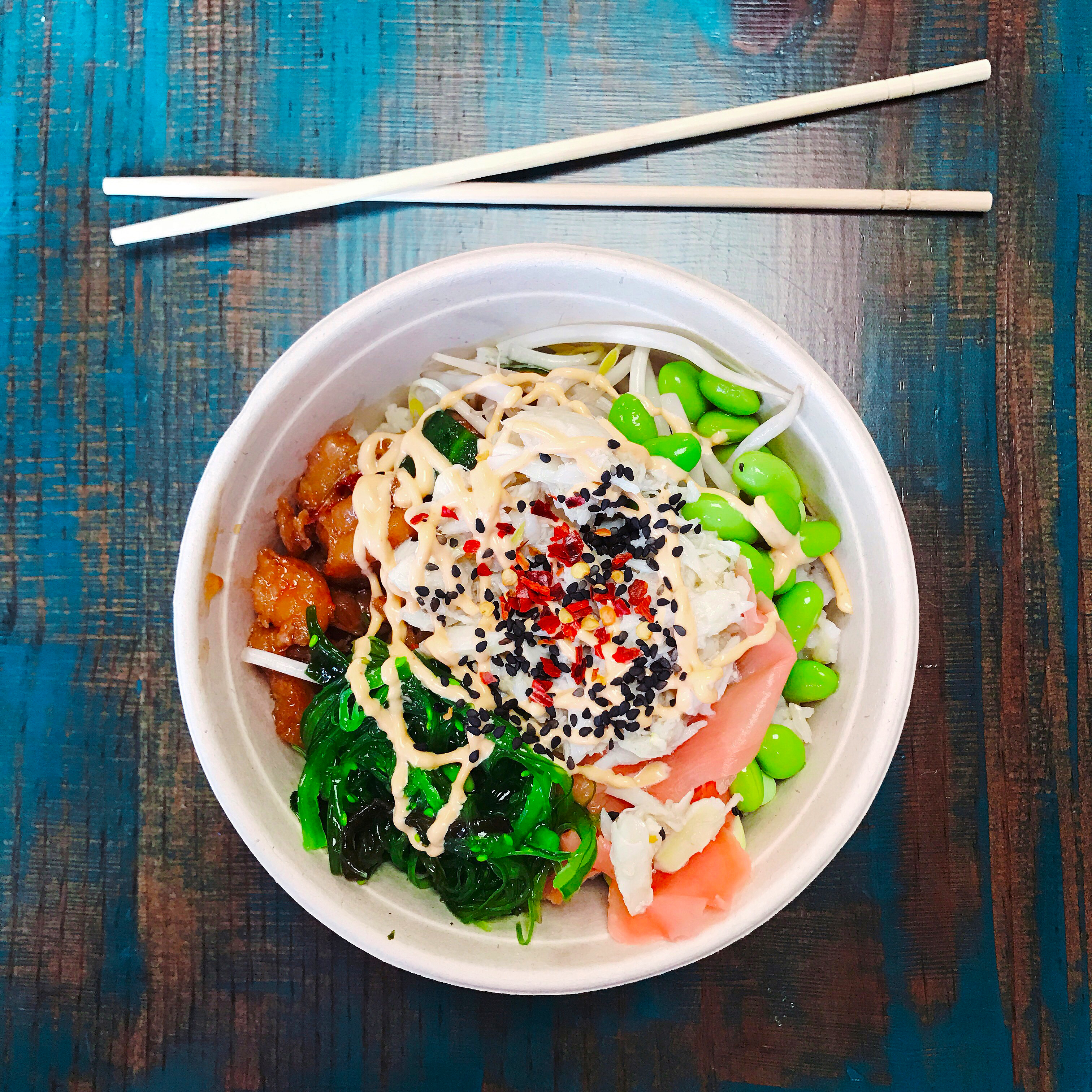 Fresh, fast, and organic are all music to my ears when it comes to grabbing lunch out or dinner on the go. Farmhouse Greens features healthy picks that are not only organic, but also GMO-free and can accommodate multiple types of dietary restrictions. Their claims to fame are the 'make your own style' bowls. They have acai bowls, poke bowls, salad bowls, and potato, noodle, rice, or quinoa bowls that you can choose to either customize or go with one of their recommended combinations. I can honestly say that I have always had a great meal here and their ingredients are always so fresh. Farmhouse Greens is a great place to find good-for-you and affordable options while supporting a local business.
Local Tip: Check out their daily specials for new and interesting combinations that you will get hooked.
Where to Upgrade your Wardrobe …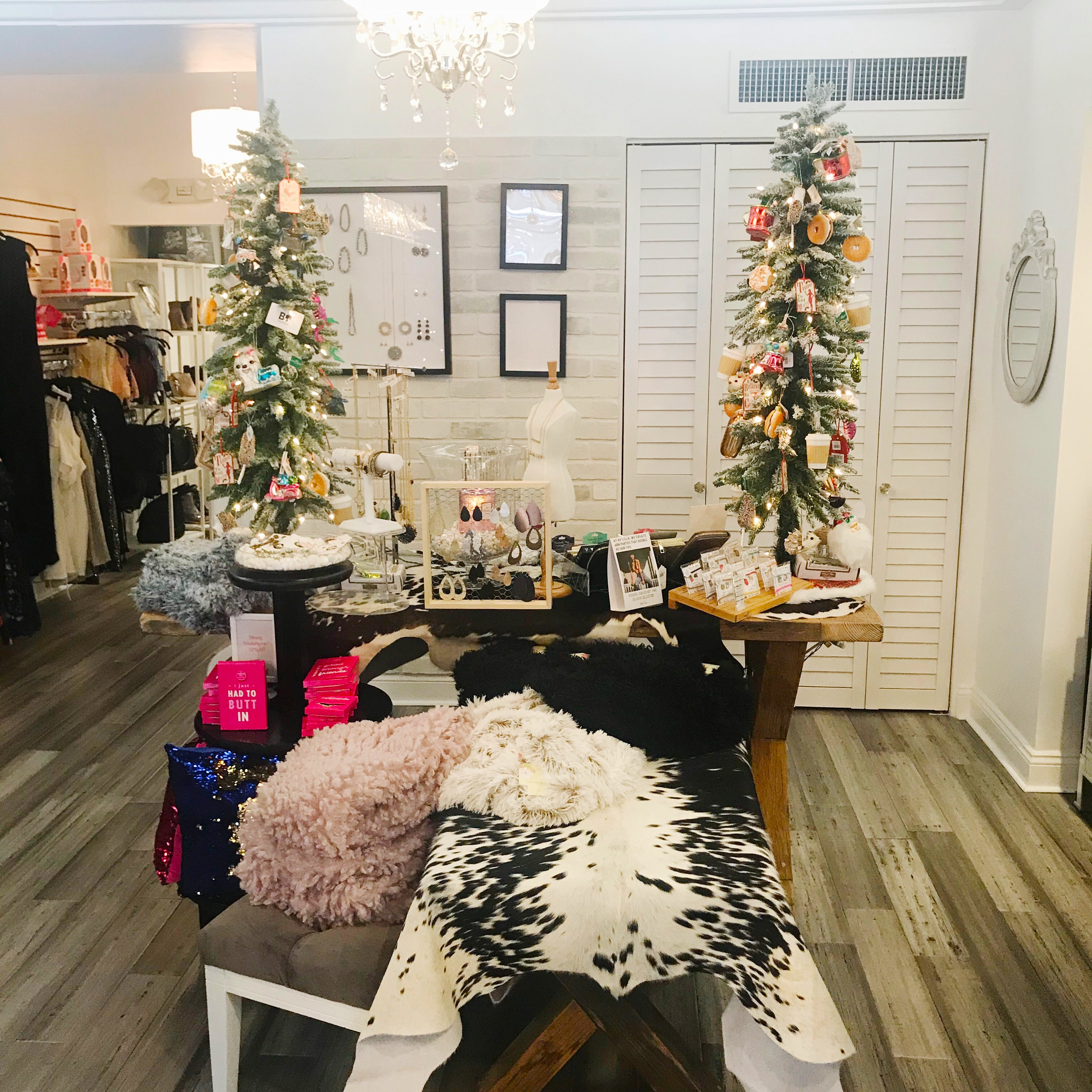 B Boutique is a newer addition to the neighborhood, but it quickly became one of my favorites. This privately owned boutique features trendy clothes, accessories, and little home decor items. Their space is beautifully decorated and very inviting. This is a great spot to pick up unique gifts or to snag an outfit for a night on the town. Their pieces are from very reputable brands and are reasonably priced. B Boutique is also known for hosting fun shopping events that bring together local fashion lovers to enjoy their frequently updated selection of goodies.
Local tip: Make sure to keep an eye out for their seasonal sales where they discount some amazing pieces to a fraction of the original price. Spring cleaning for them, total score for me!
Where to Catch a Buzz (and Some History) …
The Guinness Open Gate Brewery & Barrel House just opened in the neighborhood and has been a huge hit so far. It is the first Guinness Brewery on U.S. soil since 1954, so this is kind of a big deal. While the actual brewery is still gearing up, the Test Taproom is a fun place to get a sneak peek of what's to come. The taproom is a large, open area featuring a huge bar and a bunch of tables where patrons can gather and enjoy some experimental brews as well as some Irish classics. Beers are available in a variety of different sizes, so you can choose to sample a few or pick a reliable favorite. While I unfortunately cannot drink beer, my husband stepped in as my official taste tester and he had nothing but good things to say.
The brewery frequently hosts food trucks to provide snacks for visitors. They also have no shortage of pride in their history. The walls are full of interesting information about the brewing process and the history of the Guinness brand. As this place continues to evolve and grow, I can only see it become more of an asset to our community.
Local tip: Last time we were there, our bartender let us in on a little secret—since they aren't serving food currently, patrons are free to bring in their own snacks to munch on while sampling the beers.
Michelle is a Baltimore native, dog mom, and chronic illness blogger. She shares her Maryland adventures on her blog as well as her Instagram.