Dallas-Ft. Worth Neighborhood News
A Look at the Growth Planned for Wynnewood Village in Oak Cliff
Wynnewood Village is a 443,681-square-foot shopping center with over 100 stores in Oak Cliff. It's home to retailers like Ross, Foot Locker, and GameStop, as well as grocery stores like Kroger and El Rancho, and fast food spots like Cici's Pizza and Popeyes. Dating back to 1949, it's one of Dallas' oldest shopping districts. Surrounded by the immediate neighborhood of North Wynnewood, with Elmwood and Cedar Crest nearby, Wynnewood Village has been patronized by residents of Oak Cliff and South Dallas for almost 70 years.
However, changes are coming to Wynnewood Village that could bring more jobs, better access to public transportation, and growth to Oak Cliff—an area already buzzing with changes in the nearby Bishop Arts District and on Jefferson Avenue. See how each of these projects at Wynnewood Village could affect this southwest Dallas neighborhood.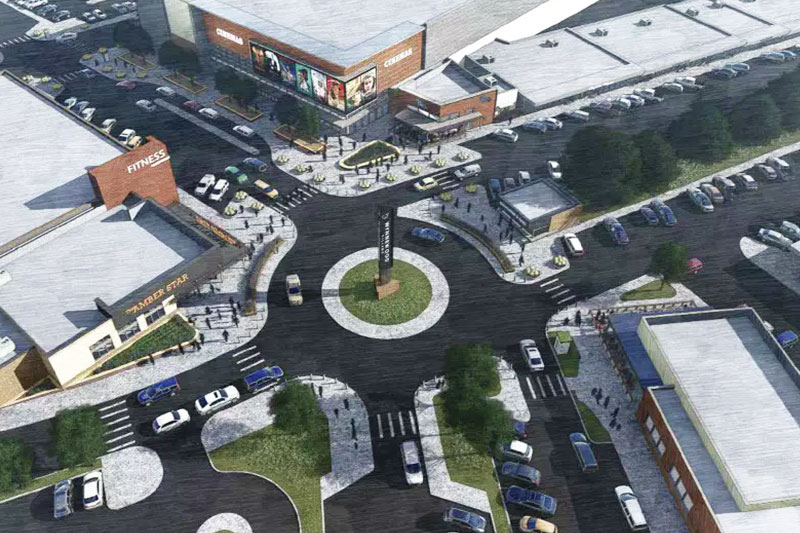 Initial Investments to the Shopping Center
In 2017, Dallas Morning News reported that a bond package was approved by voters, and the Dallas City Council had decided to put $1.73 million toward flood control and storm drainage improvements around Wynnewood. They'll also put funding toward resurfacing roads and connecting the shopping center to Elmwood Trail, allowing for residents in other parts of Oak Cliff to ride, walk, or run to Wynnewood Village. It's also meant to help make Wynnewood more accessible toDART stations, the closest of which is currently a 25-minute walk way. Brixmor, the property owners of Wynnewood Village, also have plans to renovate buildings; add more parking lots; put in new sidewalks, crosswalks, and signs; and fix the confusing driving layout, according to Advocate Mag.
Maya Cinemas and LA Fitness on the Way
At the end of July, two big announcements were made concerning Wynnewood Village: Maya Cinemas and LA Fitness will be added to the shopping center, according to The Dallas Morning News.
LA Fitness is a popular chain gym that has committed to building a brand-new 34,000-square-foot gym near Wynnewood's new entrance at Illinois Avenue. It's not Oak Cliff's first chain gym: There are two Planet Fitness locations and an Anytime Fitness each about a 10-minute drive away. However, this LA Fitness will most likely attract residents of Wynnewood North and Elmwood as it will be closer to their homes.
The news of Maya Cinemas has garnered a lot of excitement within the community. Maya Cinemas is a California-based company that provides entertainment to neighborhoods with underserved Hispanic populations. The 14-screen theater will be the company's second location outside of California. The theater construction is expected to begin by the end of 2018. When completed, movie-goers can expect to see first-run movies available at other theaters, as well as Spanish-language versions of popular blockbusters and independent films by Latino filmmakers.
Jeremy Welman, chief operating officer of Maya Cinemas, told Dallas Morning News:
"We like to focus on markets where there's large Latino populations, where there are not currently large, modern megaplex theaters. We believe in going into those markets and offering a best-in-class entertainment experience just typically building in markets where others have not… That's where we see a great opportunity in this particular market. I think there's a very large void in our particular market in south Dallas for that kind of experience."
Welman's statements are true. Oak Cliff is home to Texas Theatre but it only plays classic and indie films. The closest mainstream movie theater to Wynnewood Village is Alamo Drafthouse in Cedars, and while a drive up I-35E to Alamo Drafthouse from North Wynewood only takes about 10 minutes, Maya Cinemas will be a more convenient source of entertainment for all in Oak Cliff, as well as provide more jobs and films for residents who may only speak Spanish or are bilingual.
Neighborhood Investment
In 2017, Brixmor announced that they would spend $30 million to redevelop Wynnewood Village, according to The Dallas Morning News report. At the end of July 2018, they said that the first phase of construction and redevelopment will cost $21 million. To Brixmor, the time, money, and redevelopment of Wynnewood Village is worth it for North Wynnewood and the greater Oak Cliff neighborhood.
"Now the redevelopment, beginning with the addition of LA Fitness and Maya Cinemas will realize Wynnewood Village's potential as the premier destination for this growing neighborhood," said Matt Ryan, vice president of leasing for Brixmor, told the News.