A Neighborhood Guide to Brunch in Orange County
A Neighborhood Guide to Brunch in Orange County
For many people living in Southern California, brunch is their happy place. Whether it's a strong cup of coffee, bottomless mimosas, or an essential breakfast entrée, picking the right brunch spot can play an important role in kicking off your weekend festivities. Since brunch is arguably the best meal of the week, we decided to put together a list of go-to brunch spots for residents and out-of-towners staying in Orange County. Below is a list of established eateries that aren't just considered neighborhood staples, they're also very good at serving a mean brunch.
Chapter One - Santa Ana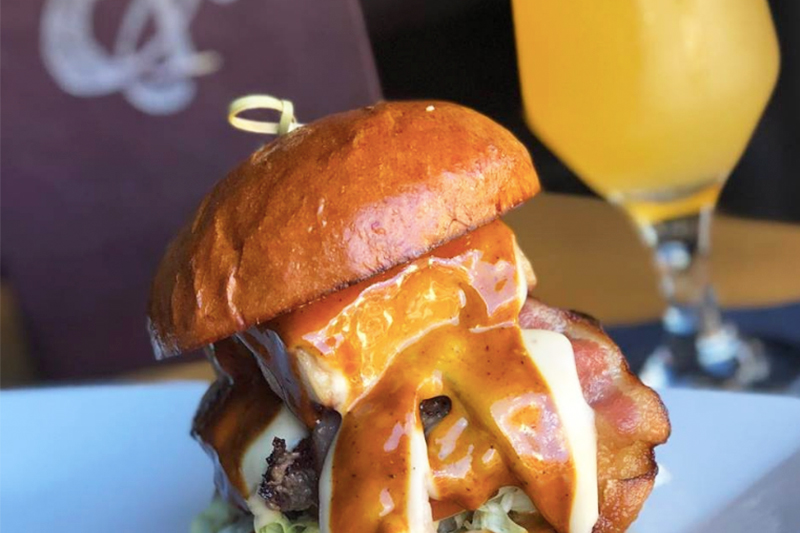 Customers rave about the duck fries and the mimosa flights at Chapter One in Santa Ana. This brunch spot puts a fun twist on bottomless mimosas, and offers patrons flights of juice (cranberry, pineapple, orange, and peach) to mix and match while ensuring that your glass is always filled with champagne. Chapter One is the cream of the crop when it comes to brunching in Orange County, and the house musician is known for inviting guests onto stage to sing along in a duet. Popular entrees include "The Hash…Yo," which consists of a poached egg, salmon, sweet potato corn hash, and toast, or the Foster-stuffed brioche French toast.
Pacific Hideaway - Irvine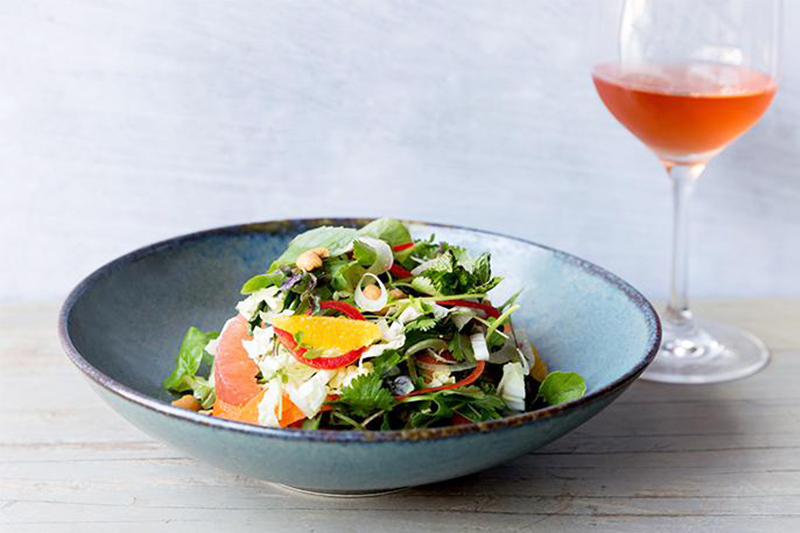 Pacific Hideaway is a brunch spot in Irvine that blends Latin American and Asian flavors into unique brunch dishes. Located inside Kimpton Shorebreak Hotel, nearby Huntington's popular Main Street, customers can enjoy a quality patio brunch while admiring views of the pier. Brunch options range from classic eggs, potatoes, porridge, and yogurt with granola to more creative dishes such as the huevos rancheros with eggs and black bean puree, breakfast tacos, bao buns, and banana French toast with candied pecans.
Bluegold - Huntington Beach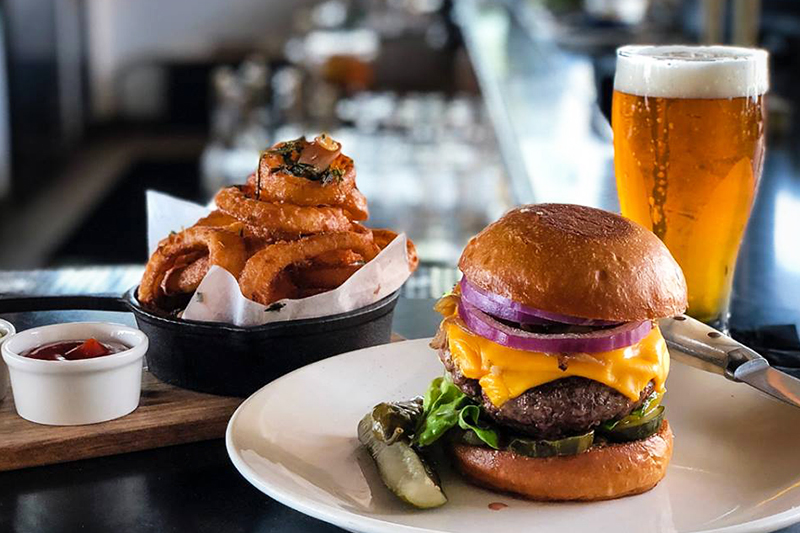 From seafood to charcuterie platters, Bluegold is an upscale and coastal brunch restaurant that is situated in Huntington Beach. The establishment takes pride in its attention to fresh and local farm-to-table ingredients and features tasty offerings including oysters, deluxe seafood towers, milk rolls, cured meats and artisan cheeses, and many more. For those who are looking for a more traditional brunch, don't worry because Bluegold also has a multitude of egg dishes on its menu, such as its eggs benedicts and omelets with French toast and bagels.
The Dock - Newport Beach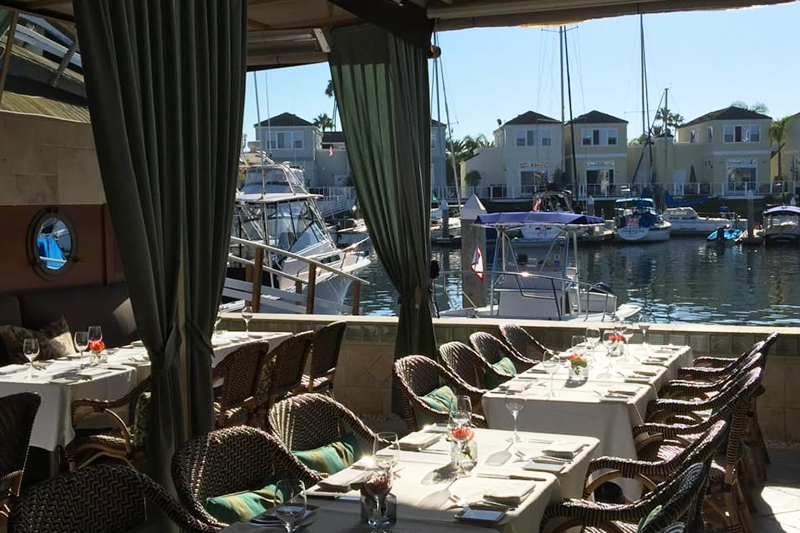 Enjoy brunch with a view! The Dock was recently ranked first among Open Table's Top 10 Diner's Choice for the OC thanks to it's creative approach to flavors and ingredients. The contemporary French and American waterfront brunch restaurant offers patrons an infused Continental Menu and an acclaimed list of domestic and imported wines, which is perfect for anyone looking to relax while dining on the sea.
Sabroso! Mexican Grill - Garden Grove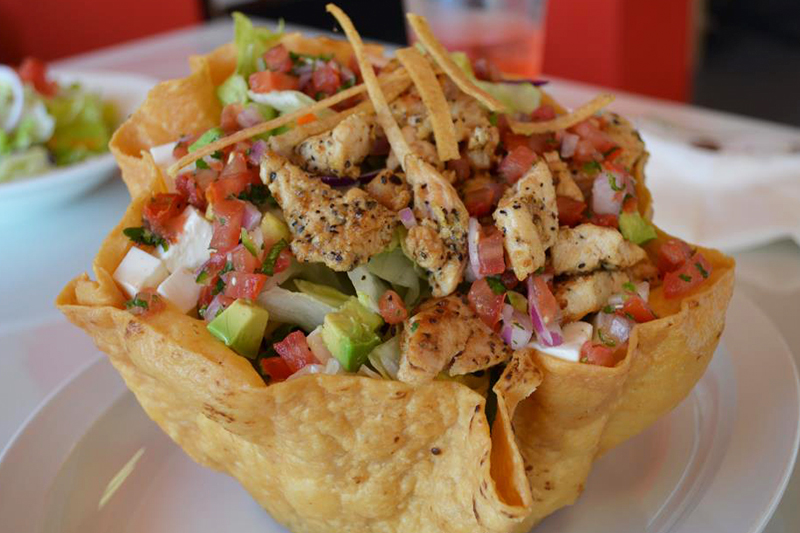 It's true that Garden Grove is known for its pho and Korean BBQ, but the neighborhood also offers one of the best Mexican restaurants in the OC called Sabroso! Mexican Grill. This restaurant also serves quality dining options throughout the day, but if you're looking for a more unconventional brunch location, try ordering the slow-simmered tender chuck or the tamales accompanied with a savory and tangy michelada, instead of your average bloody mary or mimosa. Sabroso was featured on the Food Network's "Diners, Drive-Ins and Dives," it has a dog-friendly patio, and it's also BYOB.
Break of Dawn - Laguna Hills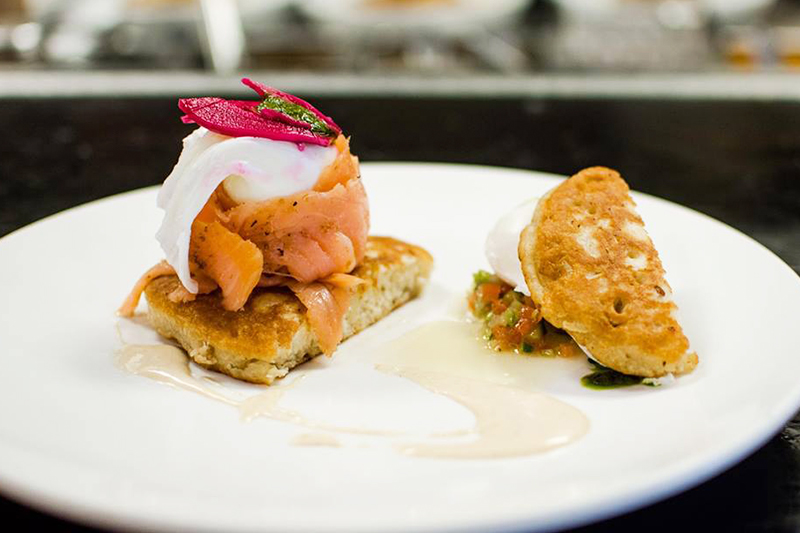 Break of Dawn is usually at the top of the list when it comes to fancy brunching in Laguna Hills, and it would be a shame not to mention it. The restaurant was created by Chef Dee Nguyen, the former sous chef at the Ritz-Carlton Laguna Niguel. Many popular brunch dishes at this restaurant combine modern American and Vietnamese flavors, such as the Bacon and Eggs offered with house-cured pork belly, tempura fried eggs, and kimchi spiced crema, or the Smoked Salmon, which comes with a crispy oatmeal pancake, herb poached egg, fennel, and preserved kumquat. Break of Dawn also offers a variety of soju cocktails and wine.
Old Vine Café - Costa Mesa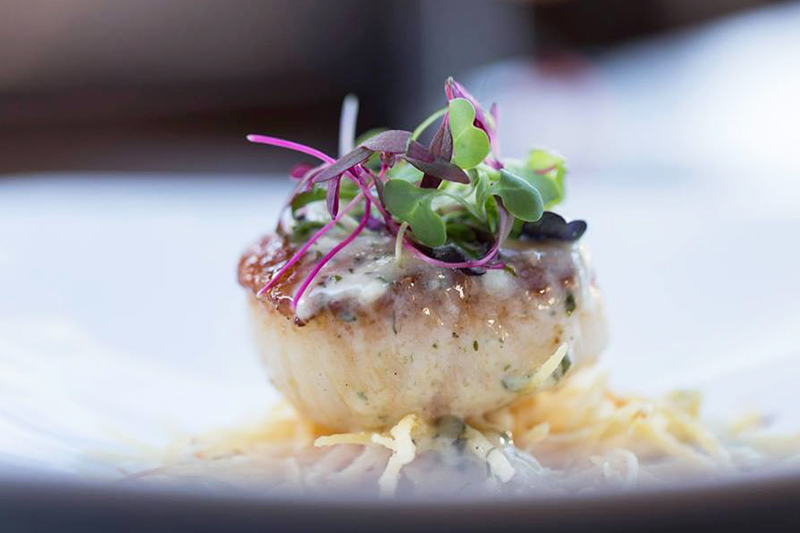 Old Vine Café has been a longtime favorite in Costa Mesa and has been referred to as hipster, environmentally-friendly, and trendy. This brunch restaurant offers patrons a spacious patio and a welcoming atmosphere, so it's great for both couples and larger groups. Its brunch menu features several variations and twists on classic breakfast and brunch dishes. Popular options include the baked pumpkin French toast, tender lengua omelet, BBQ omelet, and homemade biscuits.