A Neighborhood Guide to Enjoying Fall in D.C.
A Neighborhood Guide to Enjoying Fall in D.C.
Ah, fall in the D.C. area. Although the oppressive summer humidity doesn't fully fade until October, the cooler weather is enough to lure residents outside to enjoy all the season has to offer. Autumn may be a short season in D.C., but it's certainly a sweet one.
There are plenty of fall activities beyond enjoying a pumpkin spice latte. From the Pumpkinpalooza in D.C.'s NoMa neighborhood to family-friendly activities and spooky legends far out in the Maryland and Virginia suburbs, here are the best places to get into the fall spirit all across the DMV area.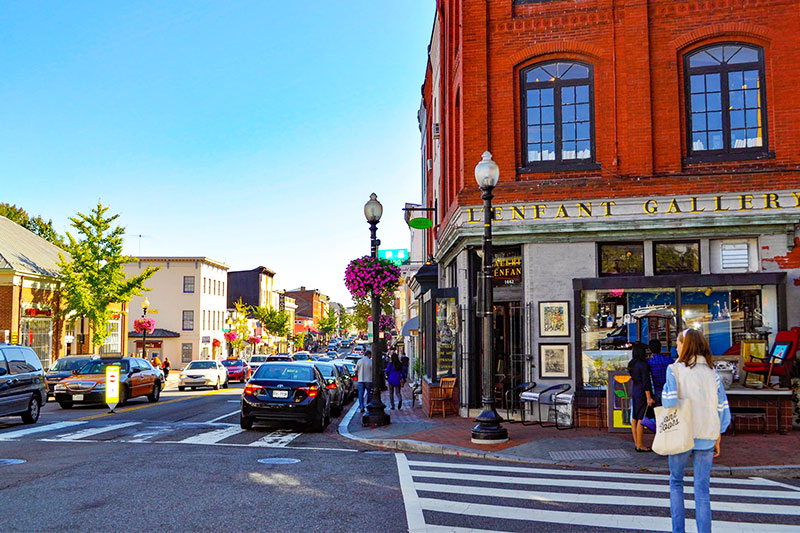 The historic Georgetown neighborhood, with its cobblestone streets and quaint row houses looks gorgeous in the fall when the leaves change. As night falls, head to spooky spots like the "Exorcist Steps," featured in the 1973 horror movie.
Fiat Luxe Tours, voted the Best Place to Take Out-of-Towners by Washington City Paper in 2016 and 2017, offers a Haunted and Historic Georgetown tour. Get in an autumnal and Halloween mood walking through the Oak Hill Cemetery and learning about stories like Viola Drath, who was murdered by her second husband in her home on Q Street.
Fall sweets are plentiful in Georgetown, including Georgetown Cupcake's pumpkin spice cupcake or the whimsical Baked & Wired's "Great Pumpkin" cupcake, topped with pumpkin spice cream cheese icing, toasted pumpkin seeds, and a bit of cinnamon.
NoMa—also called NoMa-Union Market in reference to the neighborhood's signature attraction—offers two big events to help ring in fall. The annual All Things Go Fall Classic music festival happens at Union Market on Oct. 6 and 7. Carly Rae Jepsen ("Call Me Maybe") headlines the Sunday line-up. This festival also has a diverse array of local food vendors, photo booths, spray paint walls, and more. It's perfect to grab a hot coffee from Blue Bottle Coffee, one of Union Market's vendors, and stroll around wrapped up in a cozy scarf.
NoMa is also home to one of the Business Improvement District's biggest events—the Pumpkinpalooza. The festival provides pumpkins and tools for carving, as well as entertainment including a petting zoo, seasonal refreshments, and face painting. This year's dates haven't been announced yet, but Pumpkinpalooza is typically held in late October.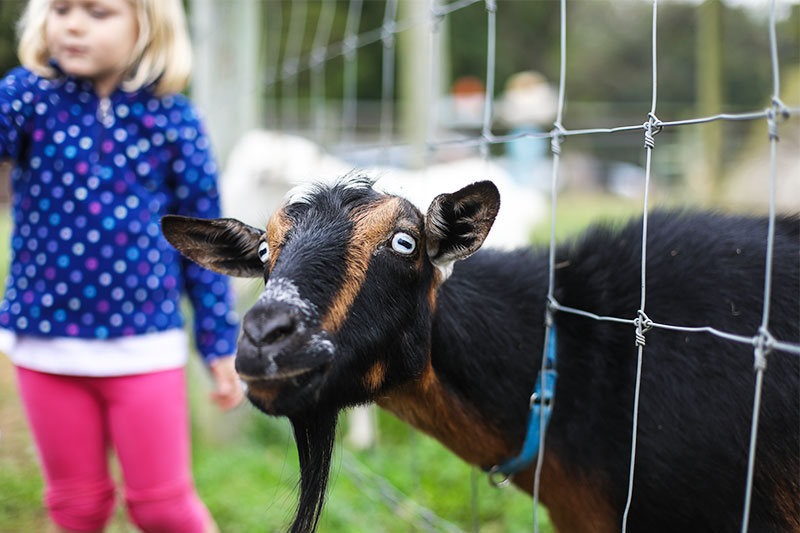 Escape the city and head to Germantown and Gaithersburg for the ultimate autumn. Butler's Orchard has pumpkin harvest days. The pumpkin harvest celebrations are held in October and have plenty of activities for children including giant slides, barnyard animals to visit, a straw maze, and of course, a gigantic pumpkin patch. Butler's Orchard is also a popular place for local school children to go apple picking.
Gaithersburg is a neighboring community, and art lovers flock to the Sugarloaf Crafts Festival Nov. 16-18 at the Montgomery County Agricultural Fairgrounds in Gaithersburg. Over 400 crafters and artists have their designs on display. There are unique holiday gift ideas, home furnishings, jewelry, photography, and more. Kids are also welcome, as the festival included an interactive puppet theater and food exhibitors.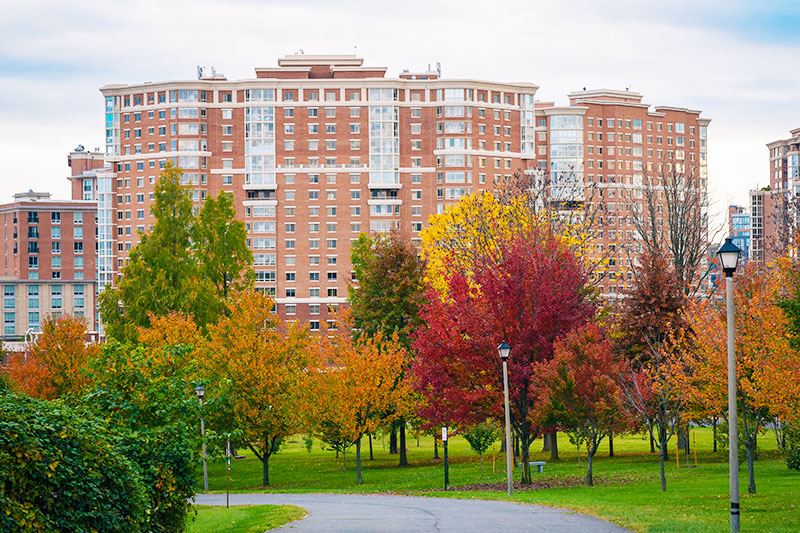 Alexandria likes to call itself one of the spookiest places in the D.C. area to celebrate Halloween. There are cemetery tours and family-friendly trick-or-treating at historical sites. Alexandria is full of ghostly tales like the "legend of the female stranger" about a woman who arrived from the Caribbean to the port at Alexandria. She fell ill and soon died, haunting local restaurant Gadsby's Tavern to this day.
For adults and kids ages 13 and up, Carlyle House Historic Park offers a yearly Zombie Escape, a scavenger hunt/obstacle course of sorts where participants dodge "zombies" in an effort to get your supplies and make it back to a base safely.
Celebrating Old Town's new waterfront expanded park area, Portside in Old Town will launch its programming series in October, which will include history, art, live music, fitness classes, and more on the weekends. Each weekend will include themed activities. The first weekend, October 12th through the 14th, will see a pizza-making demo and craft project for kids as well as a pop-up beer garden for adults.