A Neighborhood Guide to Fall Foliage In Central New Jersey
A Neighborhood Guide to Fall Foliage In Central New Jersey
With summer nearly over and fall just around the corner, it's time for the leaves to start changing colors and another winter to begin. In New Jersey, fall foliage season is one of those special times of the year and you don't want to miss the chance to see nature's beautiful transition in person.
While conditions vary each year, the middle of October is said to be the peak time to see the yellows, oranges, coppers, and reds that will line the streets and hiking paths. There are some tried and true things to remember when looking for the best foliage spots (leaves at higher elevations and on trees close to water usually turn first), but the truth is that wherever you are in New Jersey, you're bound to catch sight of those autumn leaves somewhere nearby.
If you can't find a way to make it to the high points of the Kittatinny Mountains or down south to the Pine Barrens, there are still plenty of great spots to see fall foliage in Central Jersey. Here are five of our picks for perfect pictures and stunning views.
Holmdel Park - Holmdel
If you want to turn your trip into an idyllic family day, this Holmdel green space is perfect. Spend some time at Historic Longstreet Farm and feed the geese by the pond before walking the 9.49 miles of trails that weave throughout the park. You'll find all types of colorful trees throughout the 565-acre park, with some very special specimens inside The David C. Shaw Arboretum.
Cheesequake State Park - Old Bridge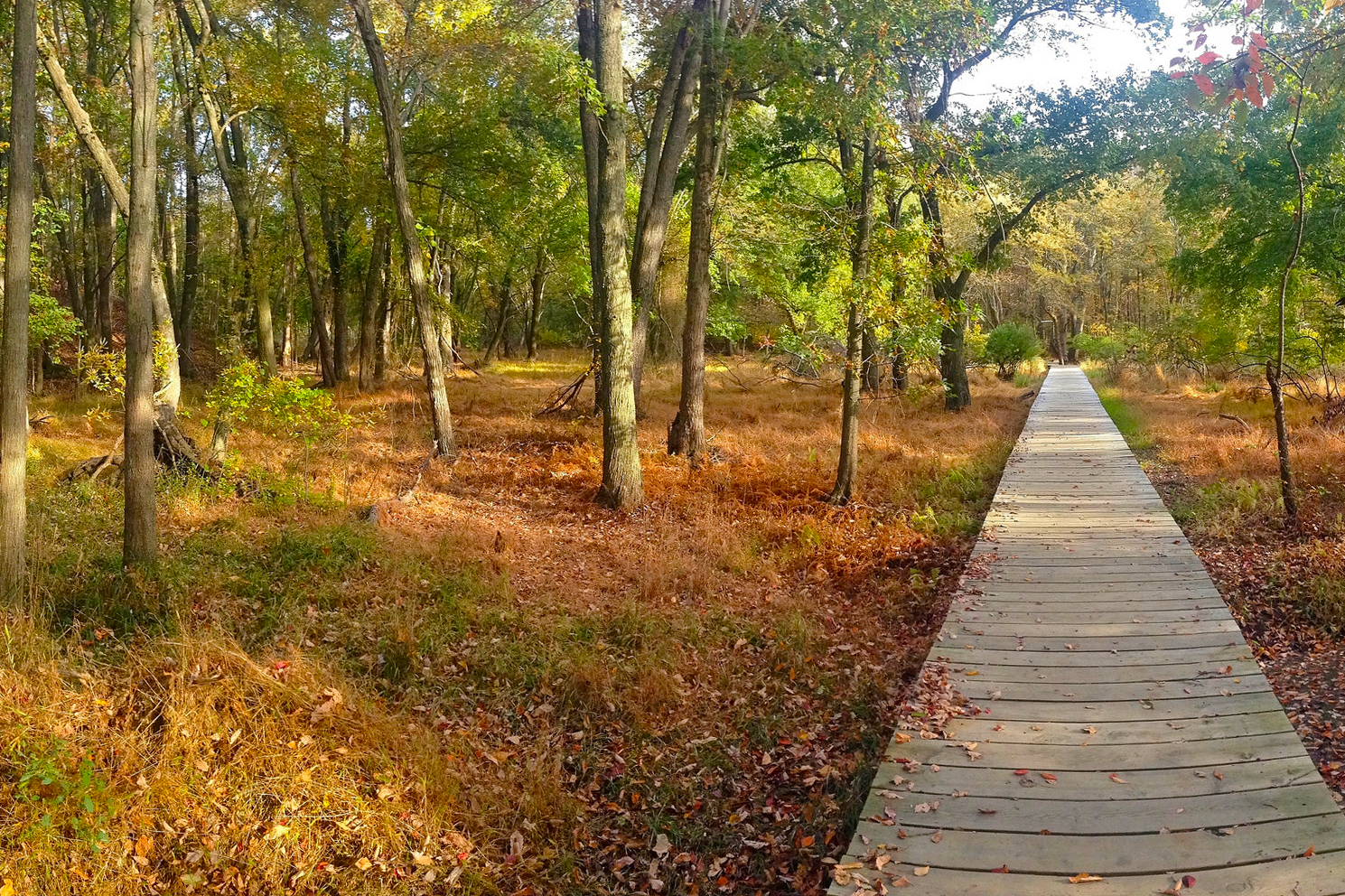 Even though this Old Bridge park is bisected by the Garden State Parkway, it's easy to get away from the world and disappear into the marshlands and forests within. Numerous trails allow you to hike and even mountain bike through the park while varying elevations give you plenty of great views of the changing leaves in different areas. If it's not too cold, consider camping and seeing how the colors look in the early morning.
Allaire State Park - Howell/Wall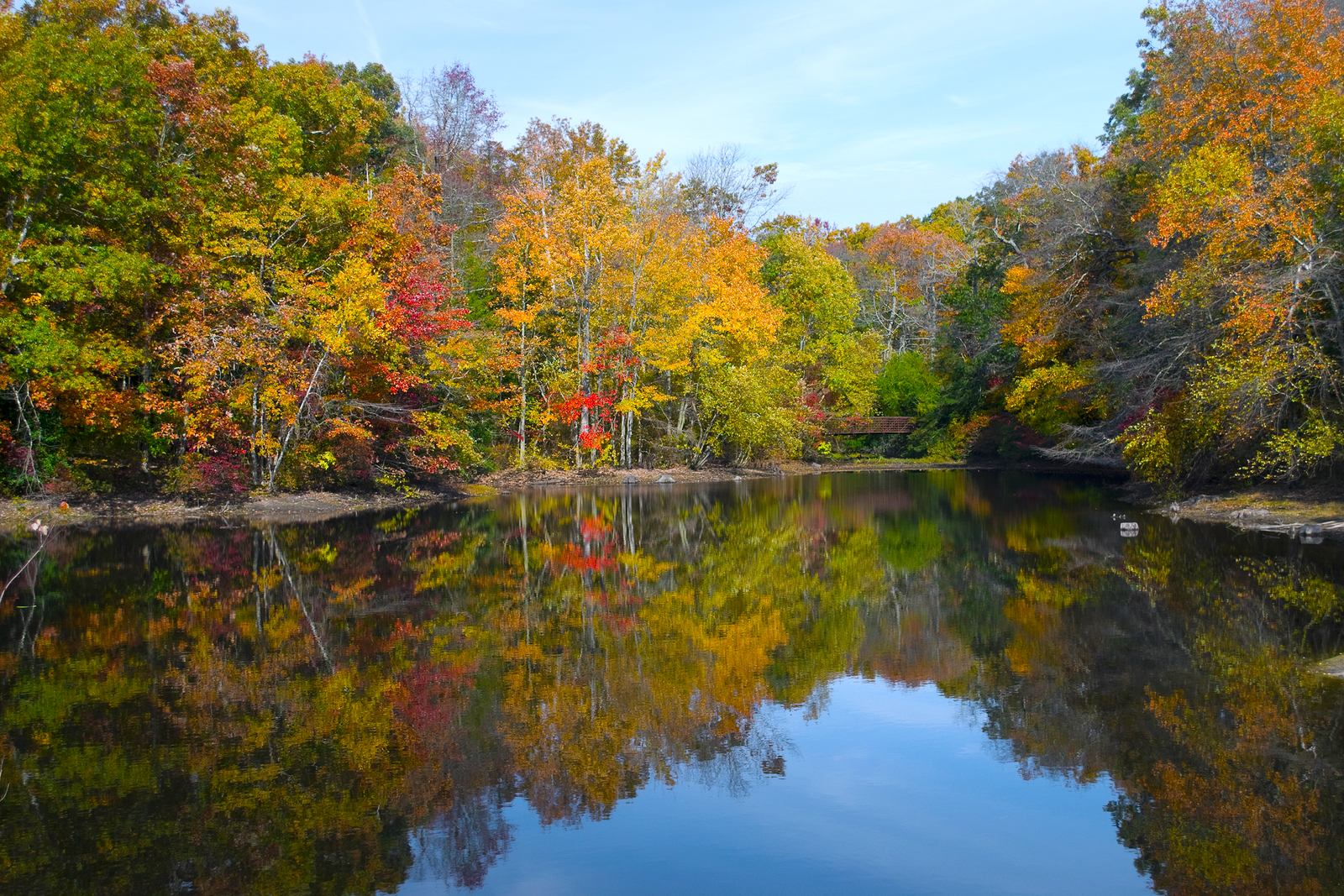 Located in Howell and Wall, this 3,200-acre park is best known for Allaire Village, the restored 19th-century ironworks that is also a living history museum. The Pine Creek Railroad has also been preserved and still runs on a half-mile loop around the park. However, this time of the year it's also a great place to hike the many trails and take in the colorful leaves as they turn. The Edgar Felix Bikeway ends at the Pine Creek Railroad parking lot if you'd rather bike in than drive.
The Raritan River Trail - New Brunswick/Trenton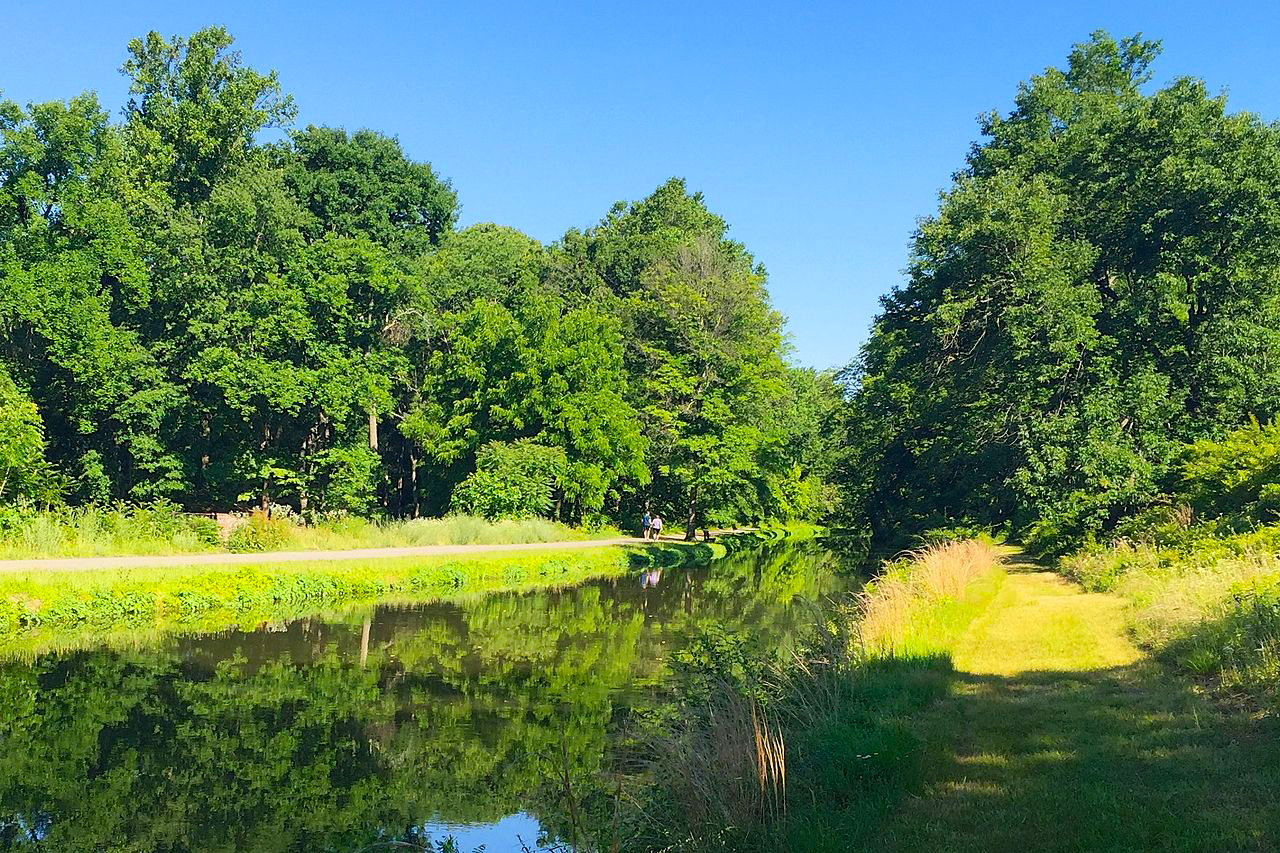 Want to make a day of it? Put on your sneakers and work your way along the D&R Canal trail. The 77-mile pathway is actually made up of three sections, but we suggest the canal towpath from New Brunswick to Trenton, which goes for 29 miles. While you won't see foliage the entire time, you'll still come across plenty of it. Enter at the Landing Lane Bridge in New Brunswick and see how far you get. If you can make it to Princeton, spend some time walking around the university campus, which is sure to be covered in colorful trees.
Thompson Park Conservation Area - Monroe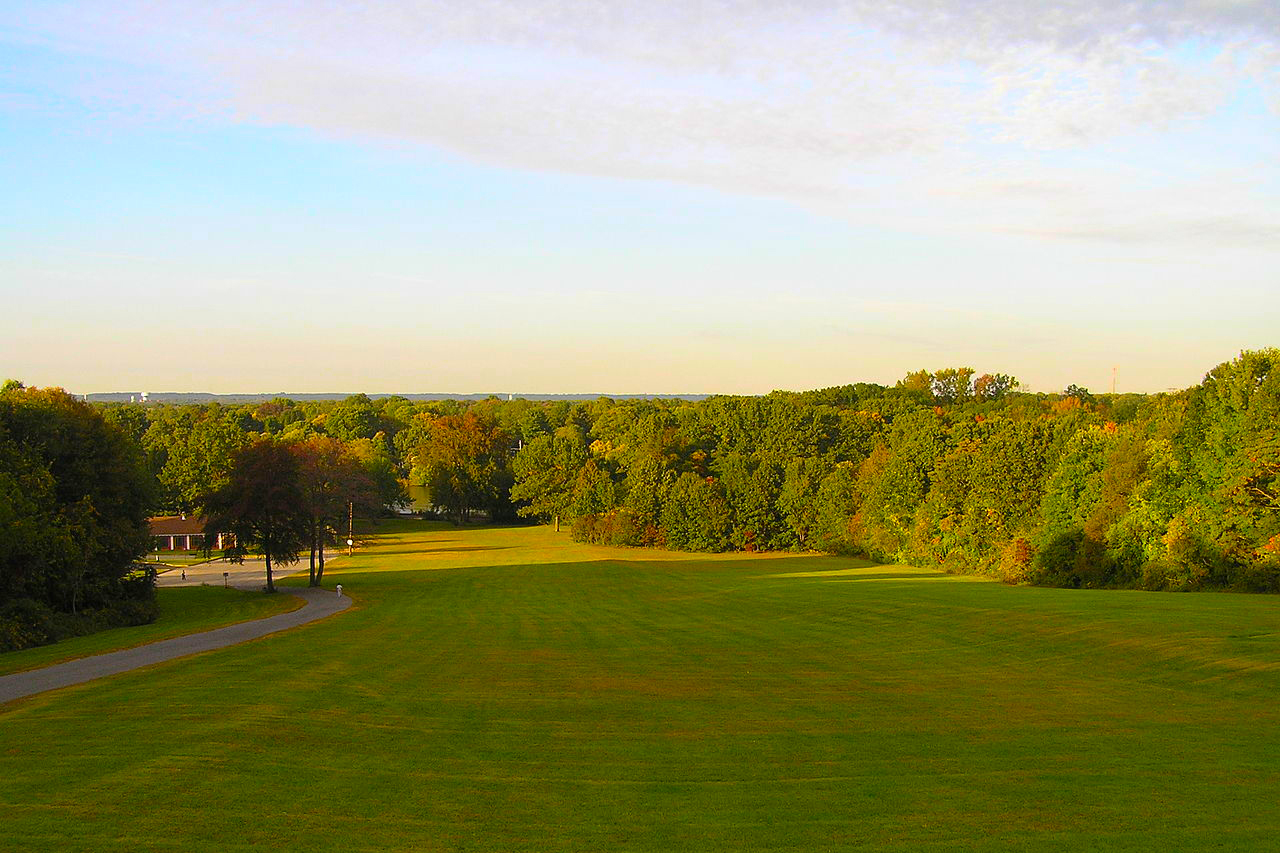 At 925 acres, this preserved patch of land in Monroe is adjacent to Thompson Park and state-owned land that combines for nearly 2,000 acres of open space. The grounds include heavily wooded forests and swampland that run along the Manalapan Brook, making it an ideal spot to see the colors change and surround yourself in the foliage. There are almost nine miles of trails to hike or bike and also a lot of great space for bird watching when you're done admiring the leaves.