A Neighborhood Guide to Orange County Farmers Markets
A Neighborhood Guide to Orange County Farmers Markets
Why get produce and veggies at the supermarket when you can check out the best your neighborhood's farmers market has to offer? From artisanal cheeses and specialty foods to exotic fruits and flowers, Orange County has some of best farmers markets in Southern California. Below is a list of the region's best farmers markets, broken down by neighborhood.
Fullerton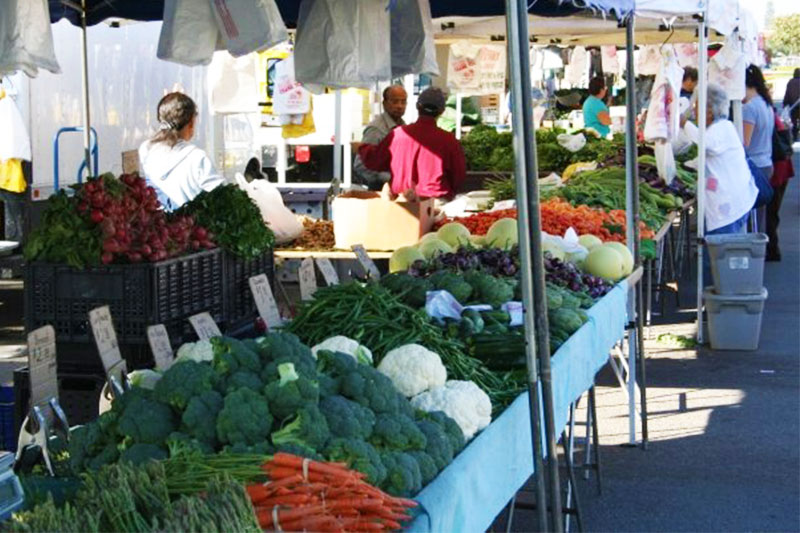 If you want to check out Orange County's oldest farmers market, you can head towards Independence Park on Valencia Drive. This respected farmers market used to be held at Ford Park, but because of its popularity and rapid growth, it was moved to a more spacious venue. The market takes place every Wednesday from 8:00 a.m. to 1:00 p.m. Visitors can find high-grade produce, flowers, honey, fish, bread, nuts, and more.
If you can't make it on Wednesday, you can still purchase goods from the Fullerton Market every Thursday from 4 p.m. to 8:30 p.m. in Fullerton's Downtown Plaza. The market features farm-fresh produce, an outdoor beer garden, ornate flowers, and even freshly baked goods. The weekly event also hosts live entertainment, arts and craft activities for the family, and various kid-friendly games.
Also, on the first Thursday of every month, visitors can even enjoy a discounted $2 admission to the Fullerton Museum Center, which is located adjacent to the market.
Huntington Beach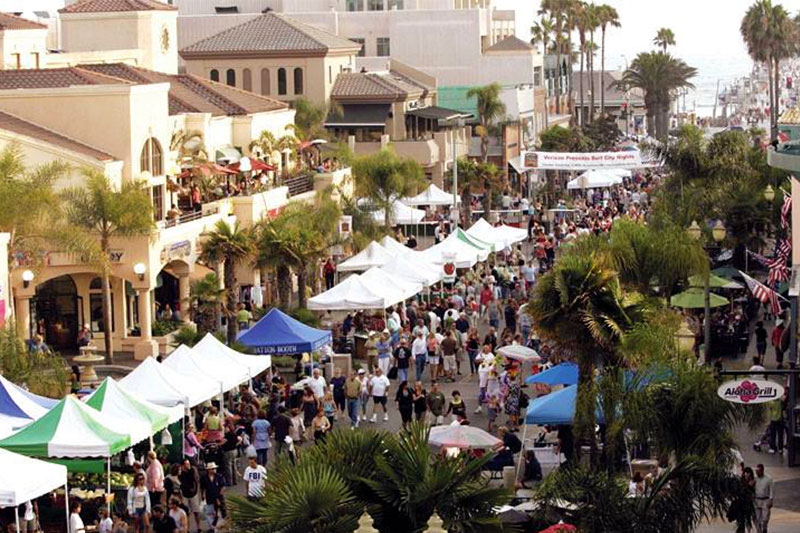 The farmers market at Huntington Beach is unique because it doubles as a community street fair every Tuesday night from 5 p.m. to 9 p.m. The weekly event is called Surf City Nights, and visitors can simply head towards the first three blocks of Main Street to check out the festivities. While you can enjoy the usual farmers market fare, such as fresh fruit and produce, live entertainment, and kid-friendly activities, you can also purchase goods from local community shops. Many stores along Main Street offer exclusive discounts and sidewalk sales during Surf City nights, so visitors and locals alike enjoy coming to the night market to hang out.
For tourists who prefer a more laidback farmers market experience in Huntington Beach, head over to the farmers market at Pier Plaza instead. This certified farmers market happens every Friday from 1 p.m. to 5 p.m., so you can enjoy shopping and activities at the market before relaxing near the pier to watch the sunset.
San Juan Capistrano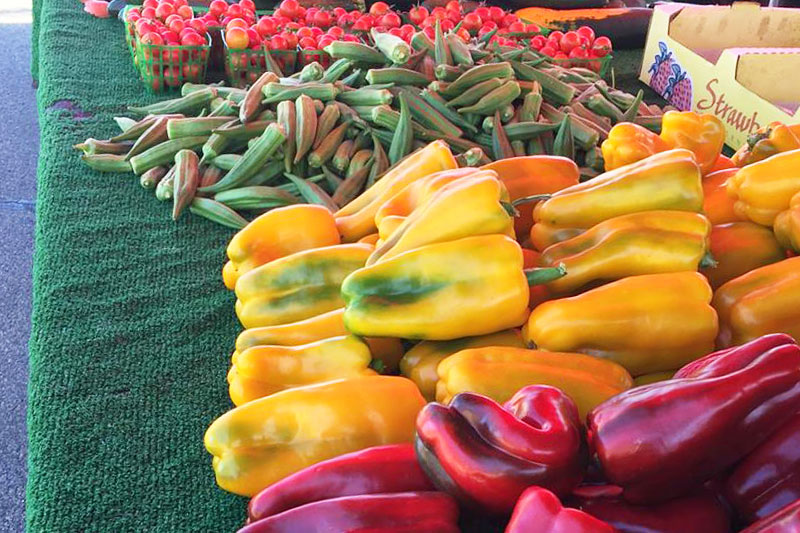 Located in historic Downtown San Juan Capistrano on Yorba Street is the Old Capistrano Certified Farmers Market. The market is hosted by the city's chamber of commerce every Wednesday, rain or shine. During spring and summer seasons, the market is held from 3 p.m. to 7 p.m., but during the fall and winter, it closes an hour earlier at 6 p.m. From freshly caught fish to roasted peanuts and kettle corn, visitors are sure to enjoy an interesting selection of goods.
Tustin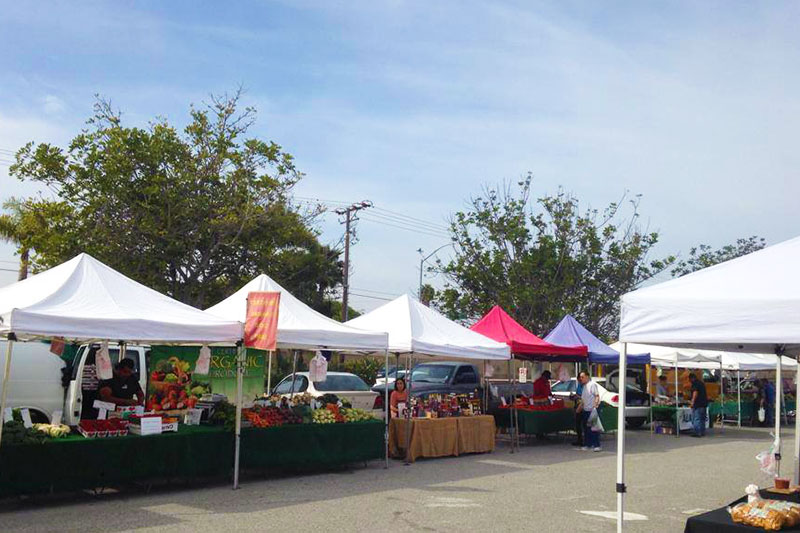 The Certified Farmers Market in Tustin is a local favorite for OC residents because of its welcoming vendors, farm-fresh produce, and freshly caught fish. The market sets up at the intersection of El Camino Real and 3rd Street every Wednesday from 9 a.m. to 1 p.m. It's also located down the street from the cozy and family-friendly Peppertree Park and Cream Pan, which is one of the city's most renowned bakeries and dessert shops. This market is known for hosting friendly vendors who offer great products at a great value.
Orange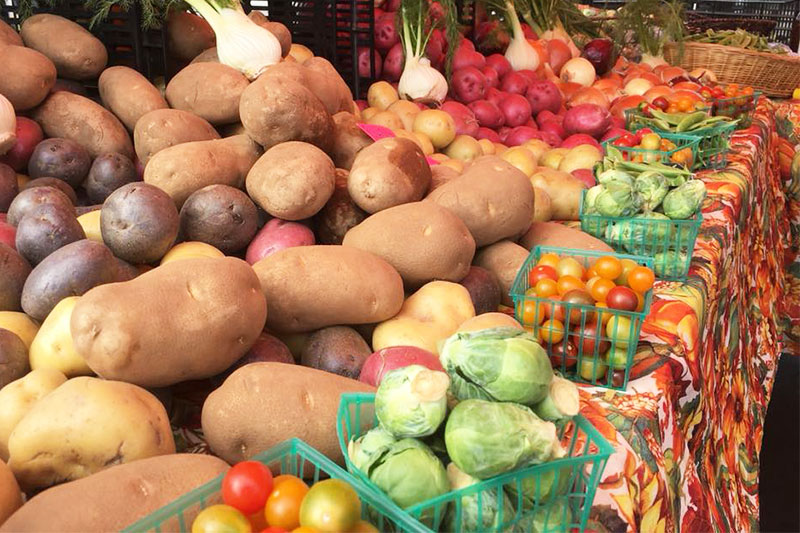 Head towards Old Town Orange's Cypress Street and Palm Avenue on Saturdays from 9 a.m. to 1 p.m., and you'll find one of the region's award-winning farmers markets called Orange Home Grown Farmers and Artisans Market. This certified farmers market is run by the non-profit volunteer organization (Orange Home Grown Inc.), and it features many distinct goods, such as mushrooms, free-range eggs, grass-fed beef, homemade preserves, and more. Visitors can even enjoy complimentary coffee and listen to live music as they peruse the many eclectic stands.
For a more low-key farmers market in Orange, visitors can go to Irvine Regional Park's farmers market on Tuesdays from 9 a.m. to 1 p.m. instead. This is another certified farmers market, where all the vendors and their products are vetted by the Orange County agricultural commissioner, so visitors are guaranteed to purchase quality goods.
Costa Mesa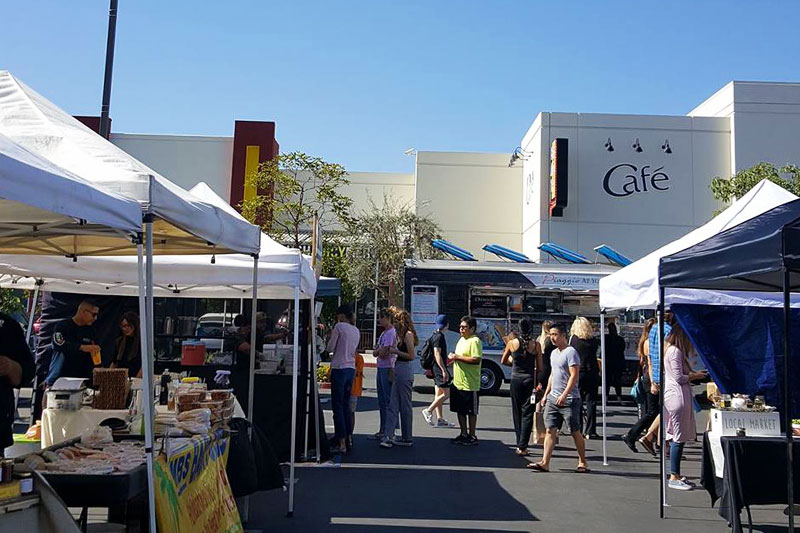 While many people go to farmers markets for the fresh commodities, others enjoy checking out artwork, vintage jewelry, and handmade clothes. At the SOCO Farmers Market in Costa Mesa, visitors can browse home décor pieces, women's fashion and children's apparel, and even barware. The market is held every Saturday from 9 a.m. to 2 p.m.