Miami Local Life
A Neighborhood Guide to Third Wave Coffee Shops in Miami
Essentially, third wave coffee considers coffee beans an artisanal ingredient in their own right rather than a means to an end. Third wave coffee is stripped back, emphasizing a bean's individual flavors and potential rather than masking it with syrups and rich additives like sweetened condensed milk.
Miami's ventanitas help give the city its ubiquitous Latin flair. They're also reliable for a quick caffeine fix and a Cuban pastry to satisfy your sweet tooth. But several third wave coffee shops have been brewing in Miami too. And it just so happens that third wave coffee shops in Miami often feature hip interiors where you can relax for awhile. So if you have a little more time to spare, try one of these third wave, neighborhood coffee shops.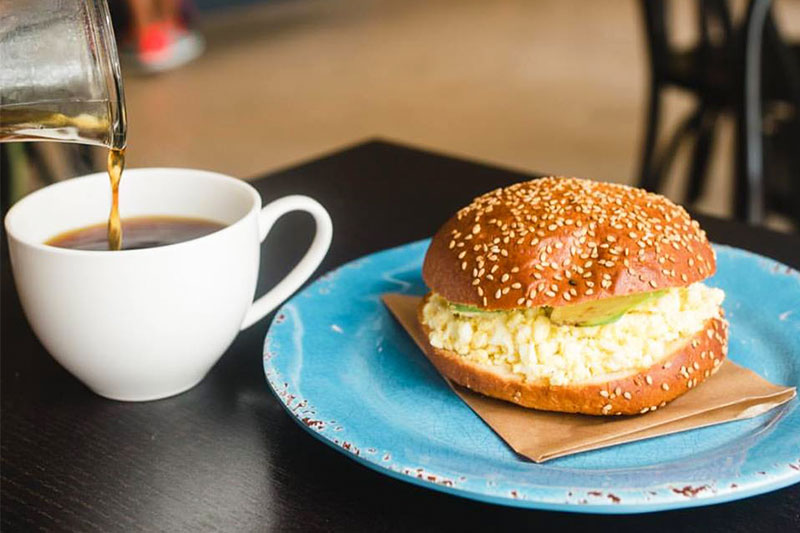 Cafe Curuba
A subtle Italian theme winds its way through Cafe Curuba, a small, intimate space where you can order drinks as fun to say as they are to taste: Go light on caffeine with the Lagrima—that's 10 ounces of steamed milk with a "tear" of espresso—or order its exact opposite, the Marcado—pure espresso with just a splash of steamed milk. Or cool things down with their excellent cold brew.
Pasion del Cielo
This local chain boasts a diverse and very globally minded menu. You can choose from about 15 different single-origin beans from around the world, each paired with detailed descriptions so you get the precise flavor you crave. We'll admit, the sweetened frappes are so not third wave, but if you keep it simple with a cappuccino, Americano, or a cortado, you won't be disappointed. The Coral Gables location is listed here, but you can find Pasion all over Miami: other locations include Brickell City Centre, Miami Beach, Wynwood, South Miami, and Kendall.
Puroast
The guys behind Puroast were doing third wave coffee before it was even a thing, way back in 1986. They were very much ahead of their time: purveyors of smooth, low-acid, small-batch coffee that's gentler on the stomach and of superior quality. Yes, it's originally based in Northern California, but Puroast chose Downtown Miami as the location for its flagship store, which opened in 2015.
Eternity Coffee Roasters
Beans are roasted on-site at Eternity, which provides coffee for other shops in the city, like Wynwood's Miam cafe. Eternity works with Colombian estate farms and micro-lots to source the bulk of its coffee, although it also sources green coffee from around the world as part of its specialty, Single Origin Selections offerings.
All Day Cafe
This Downtown spot boasts a range of accolades, including shoutouts in The New York Times and Vogue, and the distinction of Eater's national coffee shop of the year in 2016. All Day Cafe also got some local love in 2017, when the Miami New Times named it the No. 1 coffee shop in the city. Quite simply, it lives up to the hype. It also serves beer, wine, and a wide selection of teas.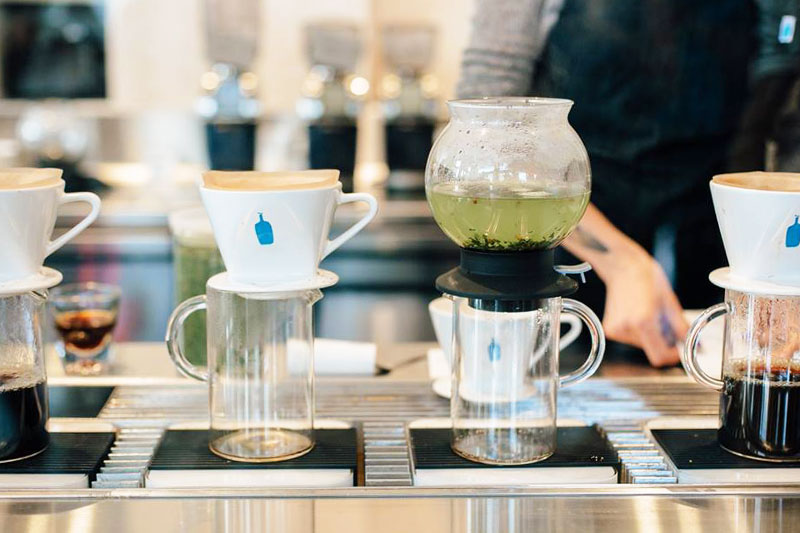 Blue Bottle
Yes, it's a Bay Area chain. But a really good one. The Design District outpost is the only Blue Bottle in Miami; aside from another location in Aventura, it's the only location in all of Florida and all the way up the East Coast until Washington, D.C. Its New Orleans-style iced coffee with chicory is a unique option to try.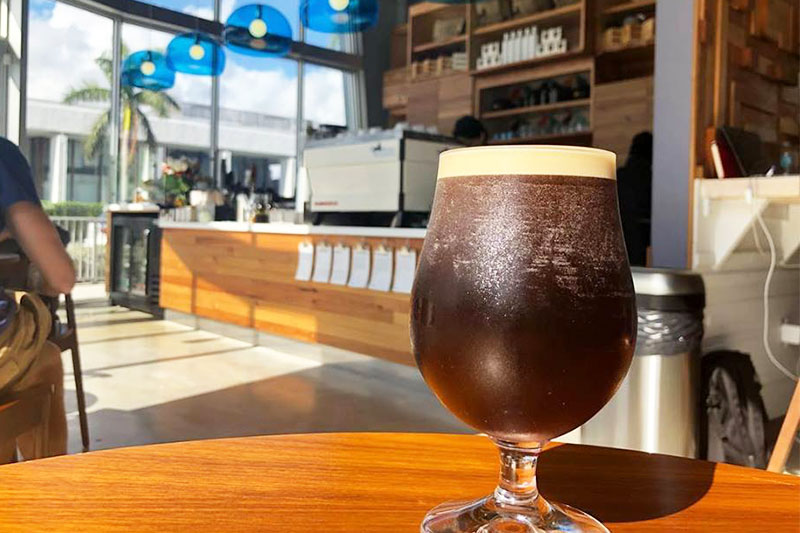 Panther Coffee
If you like coffee, you know the name Panther by now. Its original location in Wynwood (there are additional outposts in Miami Beach and Coconut Grove) is still a fantastic choice for a strong, solid cup.
Dr. Smood
What goes better with third wave coffee than alternative milks? The cashew milk cappuccino is a standout at this health-oriented spot, which also has locations in Brickell and South Miami. People have caught on to a good (and good-for-you) thing: Dr. Smood has expanded to include several spots in New York as well.
The Salty Donut
Balance out all that health food at Dr. Smood with some decidedly not health food at The Salty Donut. The proverbial cop standby of donuts and coffee is next-level delicious here: Intelligentsia coffee in a variety of preparations includes the curious and refreshing Cold Brew Palmer, a mix of cold brew with homemade lemonade and simple syrup over ice.