A Restaurant Guide to Uptown's Asia on Argyle
A Restaurant Guide to Uptown's Asia on Argyle
Also known as New Chinatown and Little Saigon, Uptown's Asia on Argyle is a district of restaurants, bakeries, grocery stores, and businesses and a center for Chinese and Southeast Asian culture on the North Side of Chicago. The area has been designated a historic district for its transformation in recent decades by Asian immigrants and refugees, and several impressive murals depict the community's journey.
This part of town was not always a pedestrian-friendly destination, but thanks to a partnership between residents and city officials, Argyle Street is now celebrated for its successful revitalization. Located just off the Red Line at the Argyle stop Uptown's entertainment corridor, the district frequently attracts foodies looking for authentic pho, Peking duck, and unexpected treats. Here are a few of the area's best restaurants.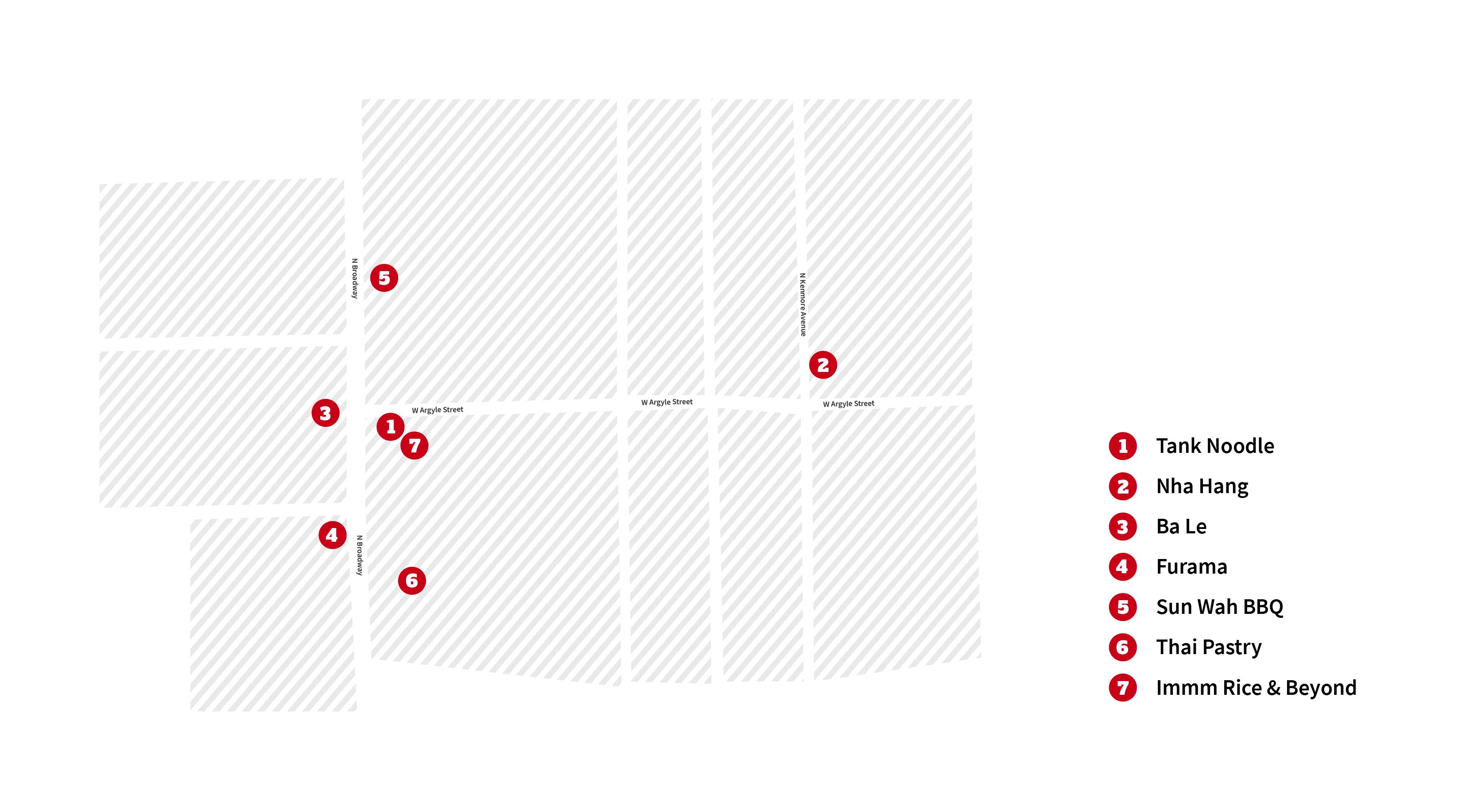 Tank Noodle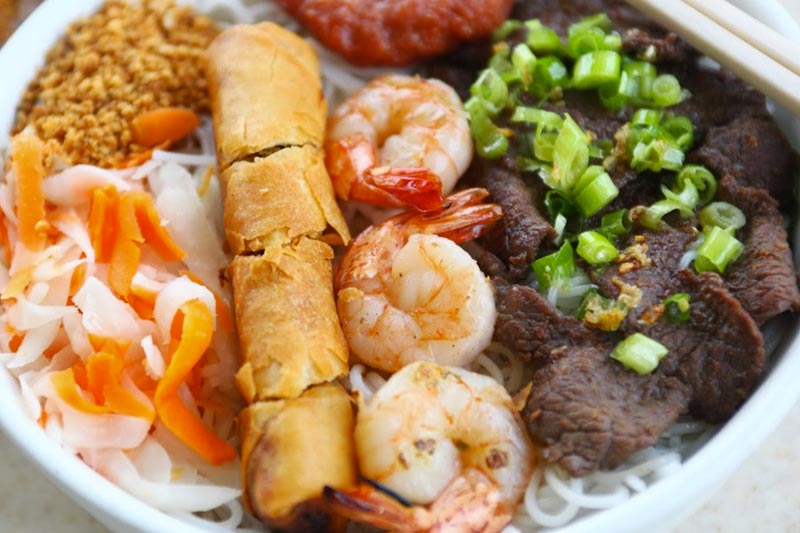 Tank Noodle is a good place to start, as it's the premier pho spot in a neighborhood with a lot of pho—they're top dog and they know it. They play boisterous rap music in their crowded dining room, where a tipsy tourist might offer you a beer. You may have to wait a while to place your order, but as soon as you do, your food is set in front of you impossibly fast.
Tank Noodle offers a huge menu, but their big bowls of pho take center stage. For those unfamiliar, pho is a Vietnamese soup of broth, rice noodles, and meat, usually beef. You can opt for a simple chicken noodle soup, or you can dare to try a few parts of the cow that you haven't had before.
Tank Noodle's signature pho includes brisket, flank, soft tendon, bible tripe, and meatballs to fish out of a generous tangle of noodles, a sea of beefy goodness to feed your inner Ahab. All pho comes with bean sprouts, basil, cilantro, lime, and jalapenos—a side salad of sorts that you can combine with your soup if the mood strikes.
The menu has more than a few tempting appetizers as well, including a Vietnamese sizzling crepe that comes with a sweet and sour fish sauce. For dessert, Tank Noodle has a great selection of bubble tea, and they'll let you combine flavors. Try mixing green tea and avocado.
Nha Hang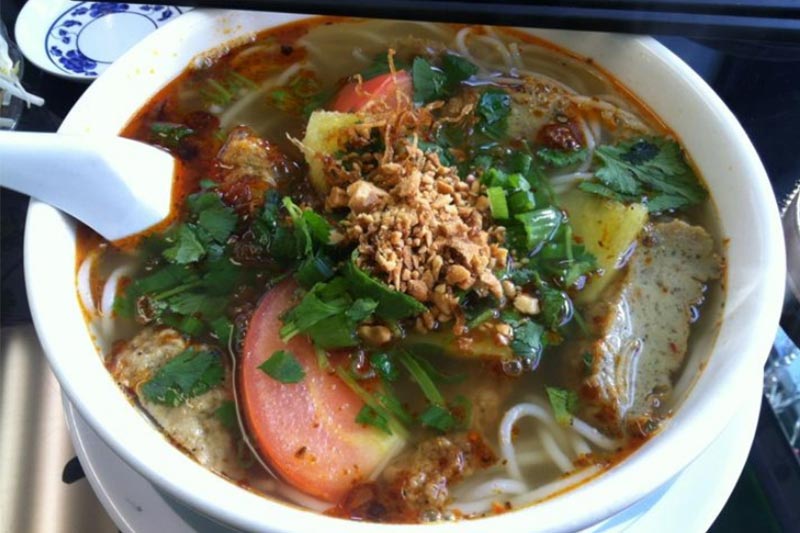 A more humble alternative to the ever-busy Tank Noodle, Nha Hang is content as the unassuming neighborhood secret. They offer a smaller menu of Vietnamese cuisine in a cozy atmosphere, decorated unapologetically with kitsch.
My first time there, I was greeted warmly and seated right away under the light-up moving waterfall portrait. This is lunch at your grandparents' house, where classic dishes are prepared with care by experienced hands.
I ordered the pho, which had rare, thinly cut beef in a fantastic broth that I continued to sip well after the meat and noodles were gone. I've heard that their bun thit nuong is also great, and you might even discover an off-menu specialty if you become a regular.
Ba Le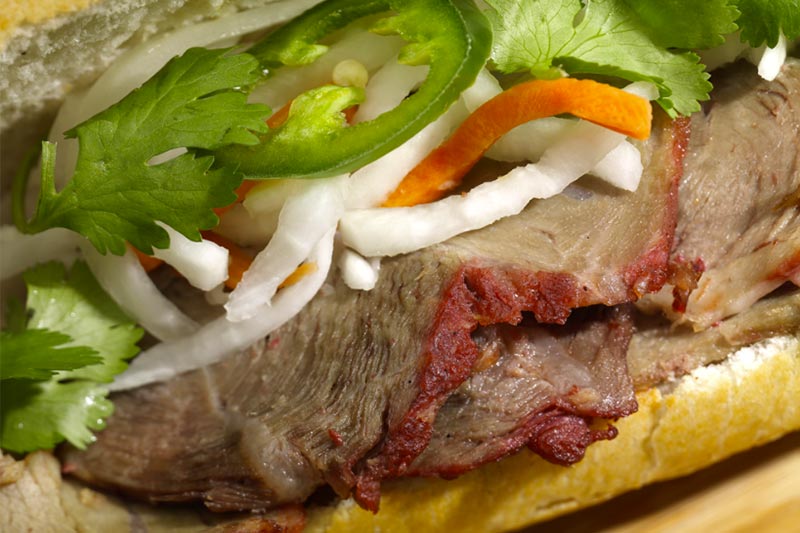 Ba Le is a fast option, sort of like Jimmy Johns for banh mi but with a large selection of ready-made to-go meals like dumplings and rice dishes wrapped in banana leaves.
A combination of French and Vietnamese cuisine born out of the French colonization of Vietnam, banh mi is a sandwich consisting of a baguette filled with meats and vegetables used in Vietnamese dishes and topped with European condiments like pate and mayonnaise.
Le Vo, the founder of the Ba Le chain, perfected this emerging street food in 1950s Saigon, learning how to bake baguettes from the French and experimenting with different fillings. After coming to America, he opened the first Ba Le in San Jose, California before expanding to Chicago in 1988.
The Uptown location stays faithful to Vo's recipe, baking some seriously good bread for their sandwiches. You can't go wrong with the barbecue pork banh mi, while the "special" takes a bit more bravery (I found out after ordering that head cheese is not cheese). Several vegetarian and vegan options are also available, which is rare for restaurants in the neighborhood. I regularly get the veggie avocado for lunch, a tasty vegetarian treat loaded with fresh ingredients.
Furama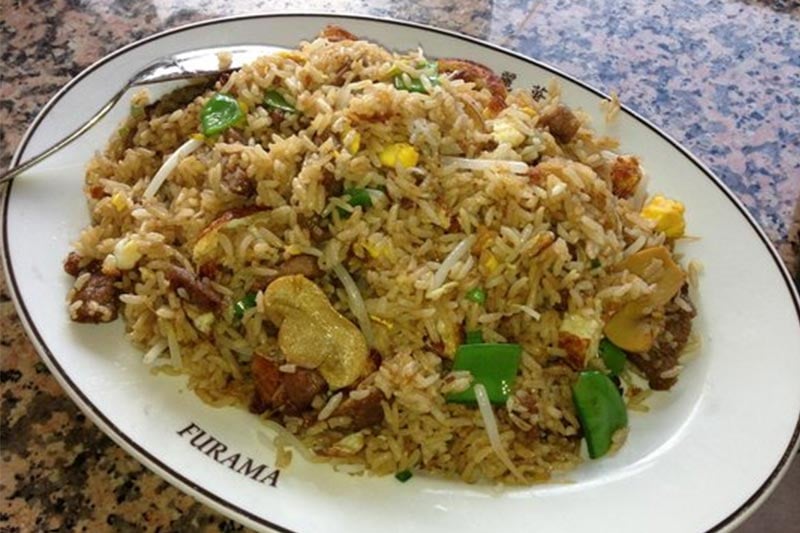 Furama is like three different Chinese restaurants under one roof. They have two floors and two banquet halls upstairs, and their ability to accommodate large groups keeps things interesting. Once while dining there, I sat next to a table of Swedish folk-dancers who were decked out in traditional Scandinavian attire as they ate with chopsticks under a large engraving of a Chinese dragon.
Furama does all the take-out classics like Mongolian beef, moo shu pork, and sweet and sour chicken, but their huge menu also covers more authentic Mandarin and Cantonese dishes. Dim sum is served in the smaller banquet hall, where staff push around carts offering a selection of dumplings, buns, rolls, pot stickers, pies, and more.
The experience can be intimidating if you don't know what you're getting into—not all of the servers speak fluent English, making some carts a bit of a guessing game. Nothing on the menu is too adventurous, though, and if you really want a specific thing, you can order it.
Sun Wah BBQ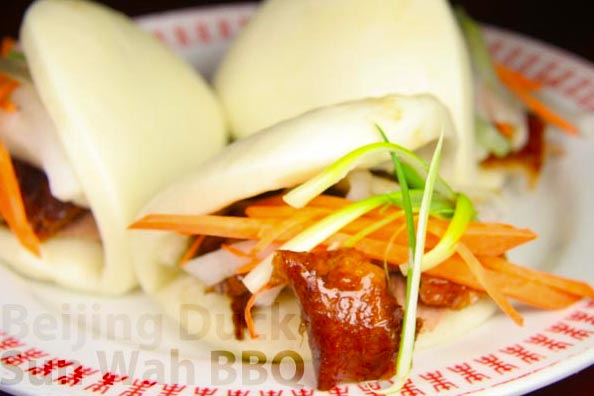 Off-menu but raved about by those in the know, the Peking duck feast at Sun Wah BBQ will change you. Your next day's meal will seem pale in comparison to the glorious gift bestowed upon you by Sun Wah the night before, and you may lose your appetite for anything else. It's worth it, however, just to know how good a meal can get.
Call ahead and ask for the Peking duck, and at your dinner the staff will bring an entire roasted duck to your table and carve the choicest cuts for you to enjoy with steamed bao, pickled daikon radish, garnish, and hoisin sauce. They'll then take what's left of the duck into the kitchen and prepare a duck broth with winter melon as well as duck fried rice to round out the feast. Bring two or three close friends, as this is a lot of food.
Thai Pastry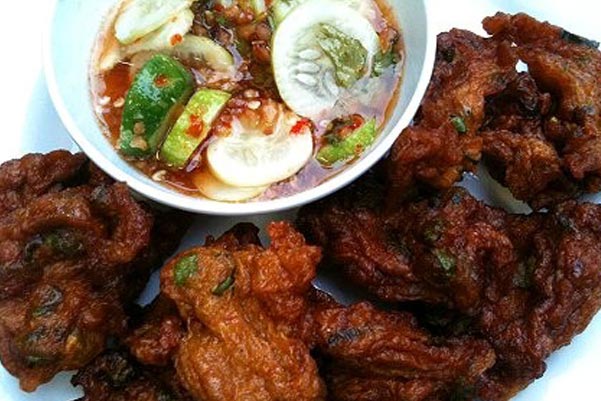 If I've had a busy day and neglected to feed myself anything more than fun-size bag of chips, I go to Thai Pastry for kee mao, aka drunken noodles. It's a hearty stir-fry with broccoli, onion, tomato, sprouts, your choice of protein, and wide rice noodles. It can vary in spiciness, however—keep an eye out for the peppers if you'd rather not set your mouth on fire.
Aside from the drunken noodles, Thai Pastry offers all the Thai classics as well as some harder-to-find, authentic dishes. As their name implies, they have a range of desserts available behind the counter, and they'll often throw in a complimentary treat as a nice surprise for carryout orders.
Immm Rice & Beyond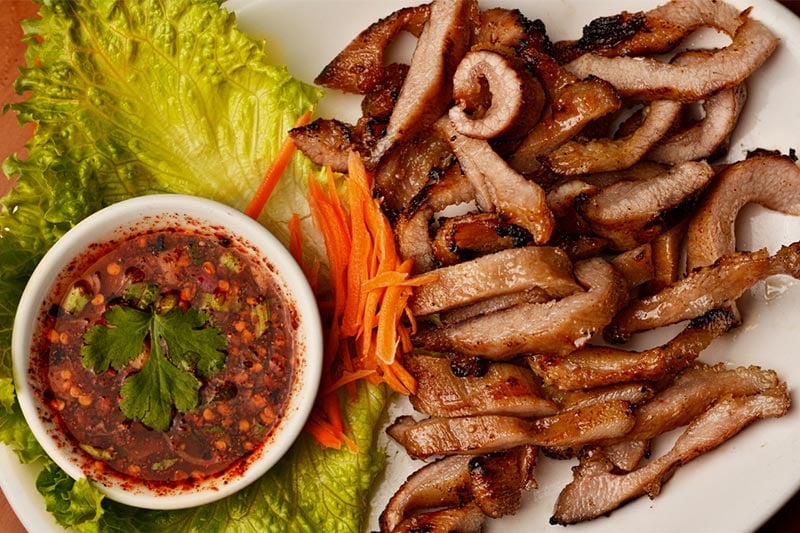 "Immm" means "I'm full" or "I'm stuffed" in Thai, and it's certainly an appropriate title for this purveyor of Thai street food favorites. While the menu includes one-plate meals, the true Immm experience is served family-style, where multiple dishes are shared among the party.
Fans of pork belly will have several tasty curries to choose from, and anyone looking for something out-of-the-ordinary can try the gaeng tai plah, which is mackerel and veggies in fermented fish entrails stew, or the gaeng gai normai, a red curry dish with sour bamboo shoots and bone-in chicken.
Their desserts are also delicious, particularly the kao neaw ma muong (mango sticky rice) and the kluey kaak, a mix of banana, taro, and sweet potato dipped in coconut batter and fried.