Chicago Local Life
A Walking Tour of Logan Square's Stretch of Milwaukee Avenue
Milwaukee Avenue – the stretch between Diversey Avenue and Armitage Avenue – runs right through the heart of Logan Square. Over the years, Logan Square has evolved to become a development hotspot, and Milwaukee Avenue has changed right along with it. Here is just a sampling of the bars, cafes, restaurants, and entertainment spots you can find along this always busy strip.
Bars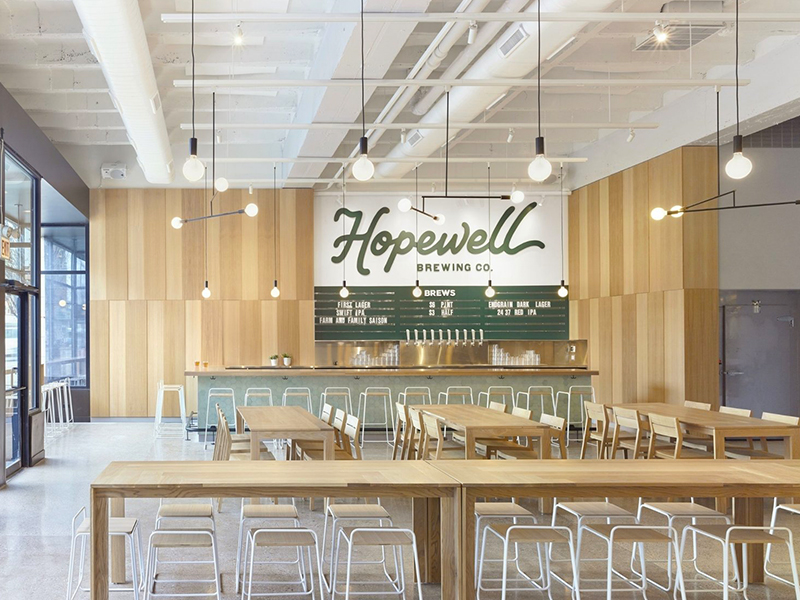 Hopewell Brewing Co. - 2760 N. Milwaukee Ave.
Hopewell Brewing is a taproom with a stable of regular drafts and rotating, seasonal brews on tap. Expect a vibrant and close atmosphere in this bar with communal seating.
The Walk In - 2727 N. Milwaukee Ave.
The Walk In is a relatively new Logan Square bar. Connected to a liquor store, The Walk In serves up an extensive menu of cocktails, beers, and ciders to the sounds of a DJ on the weekends.
The Rocking Horse - 2535 N. Milwaukee Ave.
The Rocking Horse is a bar and restaurant with a classic style, complete with a wooden, mirrored bar and big, leather booths. Stop in for a tasty menu heavy on the comfort foods — think tots, poutine, and burgers.
The Owl - 2521 N. Milwaukee Ave.
The Owl, almost right next door to The Rocking Horse, has a funkier vibe. There's a waterfall behind the bar and a jukebox constantly spilling out an eclectic mix of music. The Owl has extensive beer, wine, and cocktail menus and is open until 4 a.m. during the week and 5 a.m. on Saturdays.
The Whistler - 2421 N. Milwaukee Ave.
The Whistler keeps things fresh with a menu that changes daily. This multifunctioning bar is also a gallery, venue, and record label.
Emporium Logan Square - 2363 N. Milwaukee Ave.
It isn't unusual to see a line snaking out the door at Emporium, especially for its regular pop-up events. This arcade bar will take you back with classic games and nostalgia, but with the grown-up addition of beer.
Slippery Slope - 2357 N. Milwaukee Ave.
Slippery Slope is just plain fun. Order up a bottled cocktail and get out on the dance floor.
Revolution Brewing - 2323 N. Milwaukee Ave.
If you are looking for your go-to craft beer spot, Revolution Brewing is the answer. This independent brewery is wildly popular for a reason.
Cafes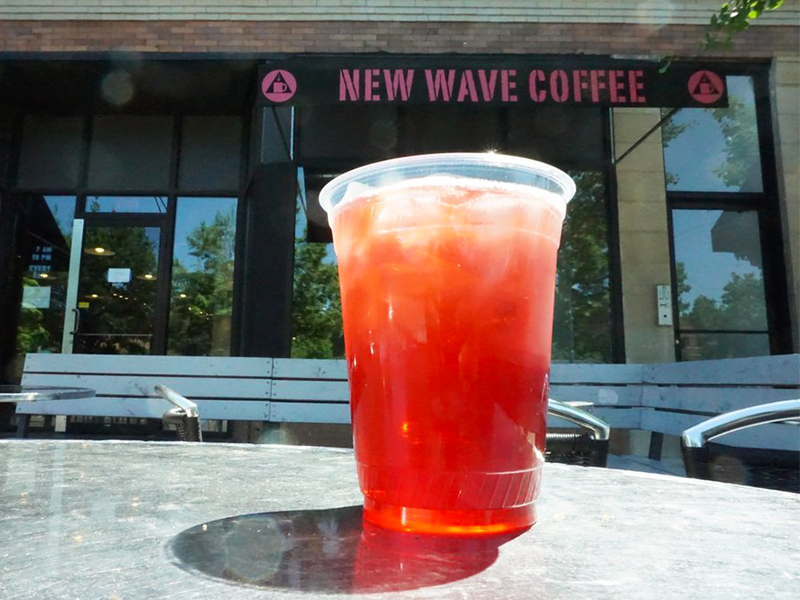 New Wave Coffee - 3103 W. Logan Blvd.
New Wave Coffee might have a Logan Boulevard address, but it also has a Milwaukee Avenue entrance. New Wave serves up Metropolis Coffee and cafe eats, plus Wi-Fi and plenty of places to sit for those who want to linger.
Gaslight Coffee Roasters - 2385 N. Milwaukee Ave.
Gaslight roasts and brews its own coffee and offers a rotating menu of breakfast and lunch options. Coffee aficionados will enjoy the house brews.
Cafe Mustache - 2312 N. Milwaukee Ave.
This whimsically named coffee spot doubles as a bar and event space in the evenings. If you want your daily cup of coffee or a quick bite to eat, stop by Cafe Mustache before 6 p.m. After that, you can grab a beer and catch live music or comedy.
Restaurants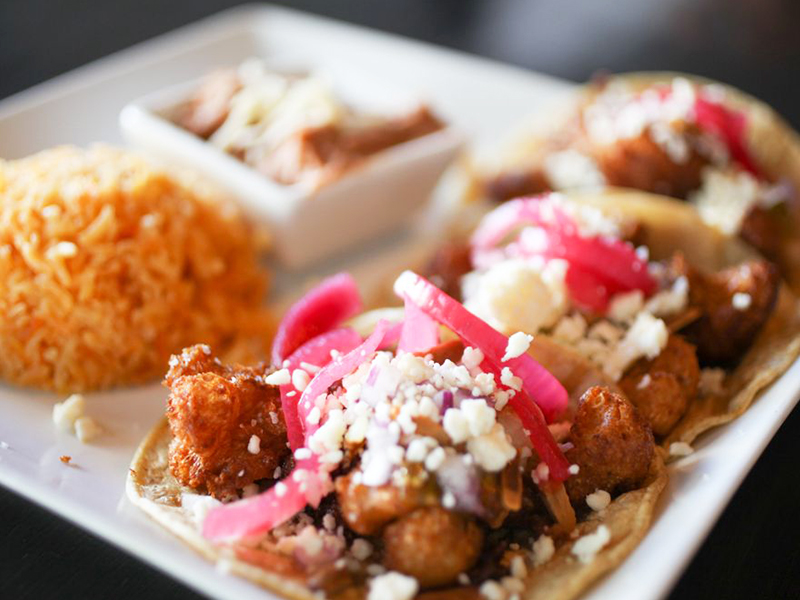 Café Con Leche - 2714 N. Milwaukee Ave.
Café Con Leche has a breakfast, lunch, and dinner menu, plus coffee. Stop in for a quick bite or linger over their popular food. Bonus, this spot runs a lot of happy hour promotions. If you like margaritas, you won't want to miss Café Con Leche's house-made pitchers.
Reno - 2607 N. Milwaukee Ave.
Reno is a casual eatery with a commitment to local, organic foods. You can never go wrong with the wood-fired bagels and wood-oven pizza, but Reno also has more to offer on its brunch, lunch, and dinner menus. The restaurant also has beer and cocktails. Be advised that Reno is cash-only.
Daisies Restaurant - 2523 N. Milwaukee Ave.
Presentation is half the fun of the dishes at Daisies. Whether you order the heirloom butternut squash salad or the catch of the day, it is going to look pretty and taste delicious.
Small Fry - 2489 N. Milwaukee Ave.
With burgers, fries, and milkshakes, the menu at Small Fry is simple, making it perfect food after a long night. The restaurant stays open to 2 a.m. on Thursdays and until 3 a.m. on Fridays and Saturdays.
Paulie Gee's Logan Square - 2451 N. Milwaukee
If you need late-night pizza over the weekend, Paulie Gee's has you covered. This pizza joint is open until 2 a.m. on Fridays and Saturdays. The restaurant even has vegan pizza and dessert options.
Furious Spoon - 2410 N. Milwaukee Ave.
Furious Spoon is a relative newcomer to Logan Square; it first popped up in Wicker Park and is opening new locations all over Chicago. The restaurant promises to serve up authentic ramen and sake. It is hard to say no to handmade noodles.
The Radler - 2375 N. Milwaukee Ave.
The Radler is all about hearty German food. It opened in 2013 as a German beer hall and it's been thriving ever since.
2 Amigos - 2320 N. Milwaukee Ave.
2 Amigos has been a Milwaukee Avenue staple for almost three decades. Expect to find no-frills, delicious Mexican food. Come hungry — the portions at 2 Amigos are always generous.
Entertainment Spots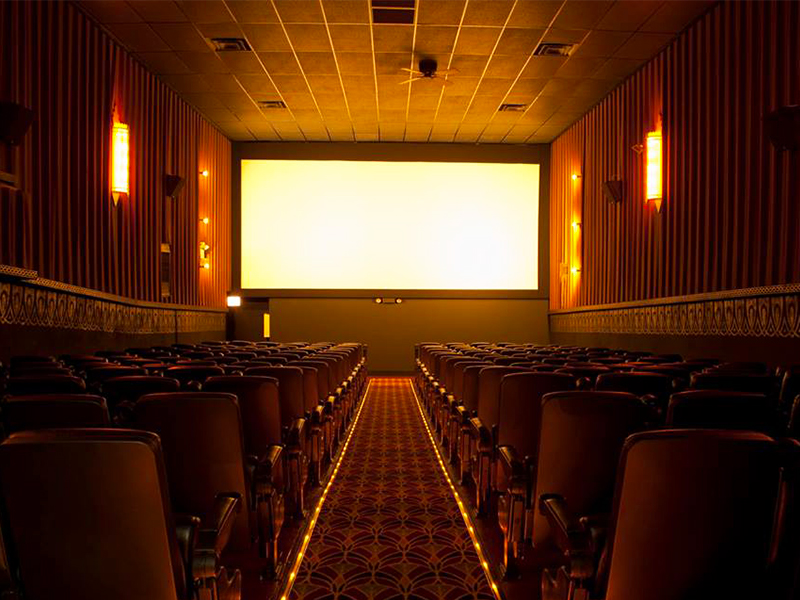 The Logan Theatre - 2646 N. Milwaukee Ave.
The Logan Theatre has been standing since the early 1900s. It underwent a dramatic renovation in 2013, but it still shows a mix of the latest blockbusters and indie favorites. Plus, the theater has a bar, trivia nights, and themed showings of classic movies every month.
Comfort Station - 2579 N. Milwaukee Ave.
The Comfort Station is located in the heart of Logan Square at the intersection of Milwaukee Avenue and Logan Boulevard. The Tudor-style building dates back to the 1920s, but today it serves as a community art space.
Concord Music Hall - 2047 N. Milwaukee Ave.
Concord Music Hall is at the very edge of the neighborhood, sitting on the border of Logan Square and Wicker Park. This live music venue hosts a diverse mix of artists from various genres.