All About the Fixer-Upper Loan: FHA 203(K)
All About the Fixer-Upper Loan: FHA 203(K)
When you think of the "fixer-upper," you might think of a certain television show. But you probably don't think of an FHA 203(K).
There are many, many loans homebuyers can get: conventional mortgages, VA loans, FHA mortgages, and even USDA rural housing loans. These loans differ in their down payment, which ranges from the ideal 20 percent for conventional mortgages, to about 3.5 percent for FHA mortgages to zero percent for qualifying VA and USDA loans. However, if you're considering purchasing a fixer-upper property, you'll want to get to know the FHA 203(K).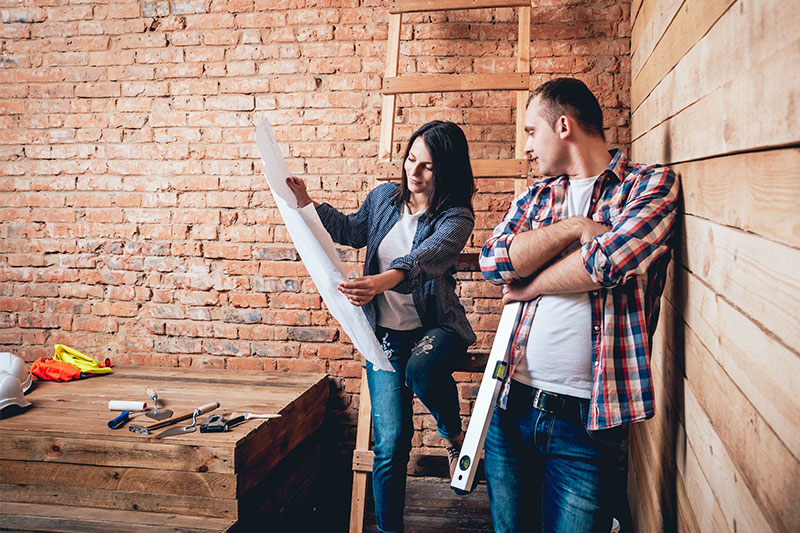 What is it?
A home that needs a lot of work usually has an affordable list price—until you consider the cost of renovations. What's more, some lenders are hesitant to give loans on fixer-upper properties because of the condition they're in; from a lender's perspective, a fixer-upper property can be risky. The FHA 203(K) helps ameliorate both of those concerns for potential homebuyers.
It's a federal loan that assists buyers who choose an older home or one in need of repairs: through a FHA 203(K)-approved lender, you'll receive not only the money you need to buy the home, but also the money to do renovations. It also usually includes contingency funds if a renovation ends up costing more than planned and can be tailored to include a few months' worth of mortgage payments if the home is uninhabitable, meaning you can live at a different residence while you do the renovations.
Why would the government offer these?
It seems too good to be true that a federally backed lender would give you money to not only purchase but also renovate an old home. But the U.S. Department of Housing and Urban Development sees a long-term benefit. As it states on its website, the 203(K) mortgage is "an important tool for community and neighborhood revitalization [that can] expand homeownership opportunities."
What's the difference between a Standard 203(K) and a Limited 203(K)?
The 203(K) comes in two forms: Standard and Limited. The Standard 203(K) is more common and is meant to assist potential homebuyers for true fixer-uppers that need extensive repairs, upgrades, and improvements. A Standard 203(K) loan requires you to make a minimum of $5,000 in improvements; the maximum will depend on how much you're approved for and the estimated cost of your renovation.
A Limited 203(K), sometimes called a Streamlined 203(K), is designed to assist homebuyers for homes that don't need as much work but will still require renovations, repairs, and improvements. The Limited 203(K) lets you finance up to $35,000 but does not allow for structural repairs. If you need foundation work, for example, you'll need to apply for a Standard 203(K).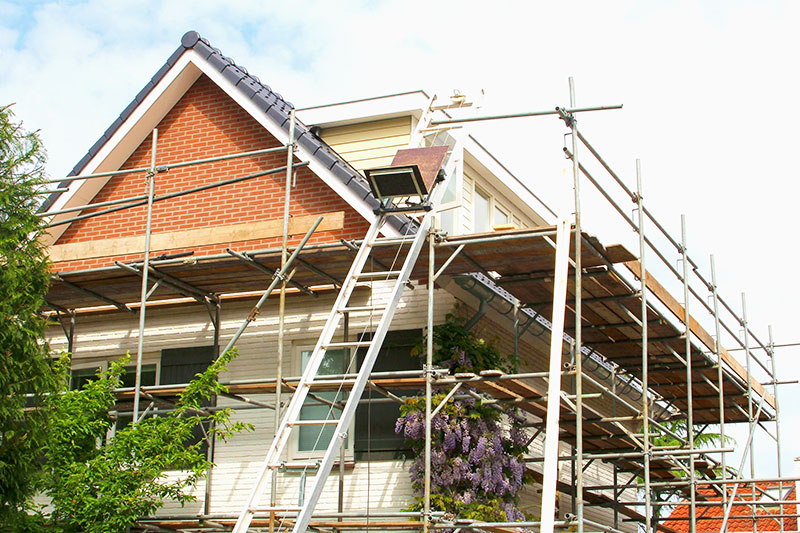 What kinds of repairs and improvements does a 203(K) cover?
HUD doesn't go so far as to say "anything goes," but it comes pretty close. According to its website, renovations can "range from relatively minor to virtual reconstruction." Even a home that needs demolition is eligible as long as the existing foundation system remains in place. Removing health and safety hazards, upgrading plumbing, replacing roofs, upgrading floors, adding or improving landscaping, and making energy-conserving design choices are all examples of 203(K)-approved repairs and improvements. You can review the full sample list here.
Note that HUD's list focuses only on practical items improving overall safety and long-term value. That means if you want to put in a sprawling patio with a hot tub, well, it probably won't be approved as part of your 203(K) funding.
How do I know if I'll qualify for one?
FHA 203(K) loans are similar, but not identical, to traditional FHA loans. That means some of the same rules apply. You'll need to have a credit score of at least 580 and be able to put 3.5 percent down, or a score of 500 with an ability to put 10 percent down. You can review the latest FHA loan requirements here.
For a 203(K), the main difference is that you'll need to be approved for the total cost of the purchase price and renovation as opposed to the purchase price alone. For example, let's say you want to purchase a fixer-upper that costs $150,000 but needs an estimated $50,000 in repairs. That means you'll need to be approved for the full $200,000 amount and be able to put down either $7,000 if you have a credit score of 580 or higher or $20,000 down if you have a score of 500 or lower.
Are there any downsides?
To receive a 203(K), it's not quite as simple as having the credit score and the down payment. There are a few caveats: you'll need to find a lender who offers 203(K) mortgages in the first place, and there's a lot more paperwork involved, such as outlining contractor bids showing the types of repairs you intend to make, and then having those bids approved by the lender. Closing can take longer (often as a result of all that paperwork!), so working with a lender experienced in 203(K) mortgages is crucial.
Then, you'll need to begin repairs and improvements on your newly purchased property within 30 days of closing. In all, it's more legwork in what can already be a complex process, but it's worth the trouble for homebuyers interested in fixer-upper properties.