Florida conjures up images of celebrities club hopping in Miami, retirees fleeing snow-heavy northern cities, and immaculate homes for a fraction of of the price of their west coast counterparts. Of course, some homes simply stand out from the rest, whether it be vast acreage, innumerable amenities, or features so extravagant that other homes simply can't compete. After scouring for the Sunshine State's most impressive homes, here are the ones that stand out from the crowd.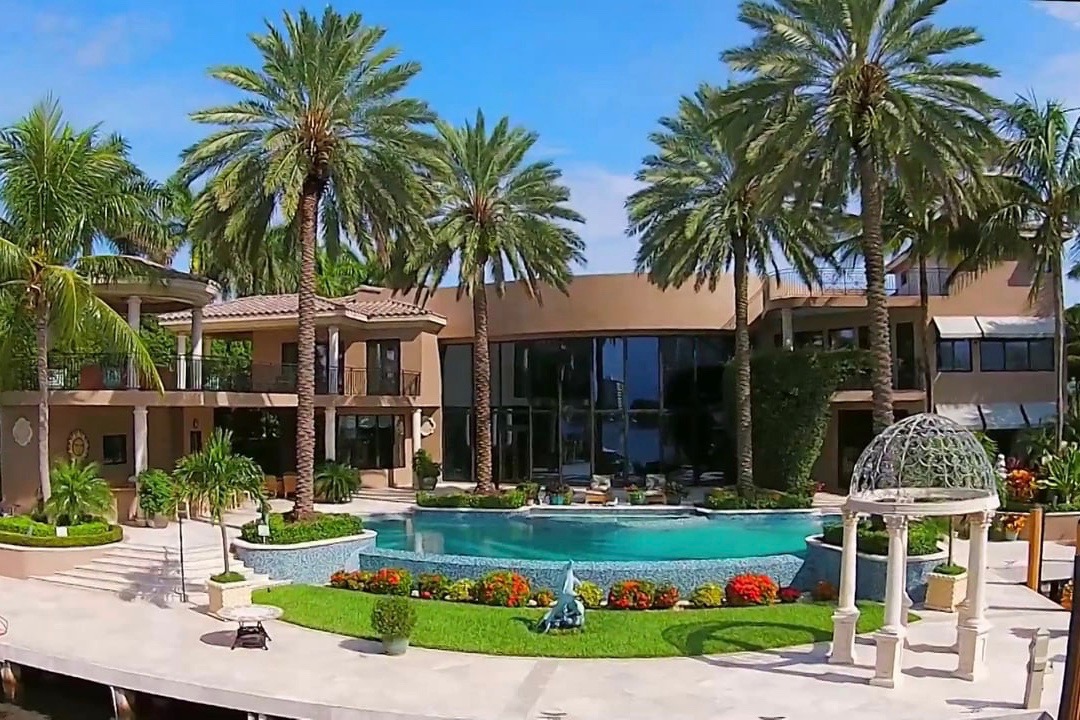 This sprawling estate sits on the shore of Lake Boca Raton and is a dream for boaters. Featuring a dock that can fit a 135-foot yacht (don't worry, the house is elevated so that your yacht won't obstruct the unparalleled views of the lake). A port cochere entrance leads to glass double doors that reveals a luxurious foyer, complete with a floating staircase. Although this grand home is all about waterfront living, indoor entertainment and amenities are plentiful, complete with a grand salon, home theater room, rooftop observation deck, and seven bedroom suites. Outdoors, this palatial home has an expansive patio that surrounds an infinity pool. When you're ready to hit the town (in case the mood strikes to actually leave this home), you can select one of the vehicles in your nine-car garage. Or, you know, just take your yacht.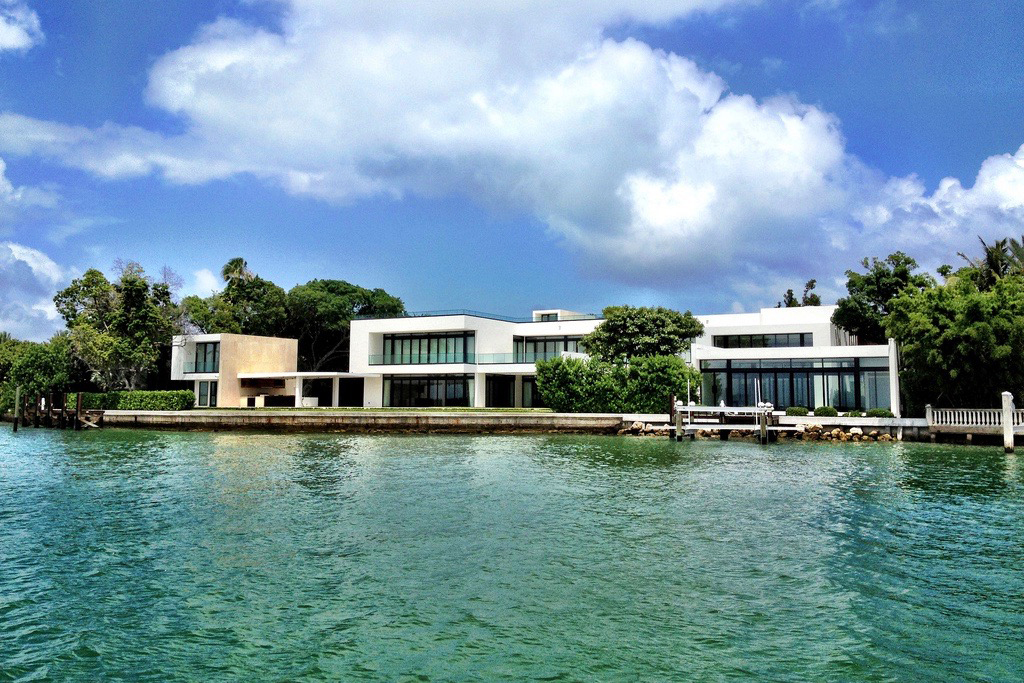 Although a tad more modest than the Boca Raton compound, this 11,000 square-foot mansion on Hollywood Beach packs a big punch. Mediterranean-inspired architecture sets the tone for this luxurious mansion, with enough features to impress even the pickiest of buyers. This estate, built in 1999, is loaded with five bedrooms, six-and-a-half bathrooms, and commanding views of the canal. Manicured yet overgrown landscaping guarantees privacy, while an outdoor bar with built-in BBQ ensures that this home is the envy of the neighborhood. The vast outdoor space includes a refreshing pool, which leads, predictably, to a boating dock.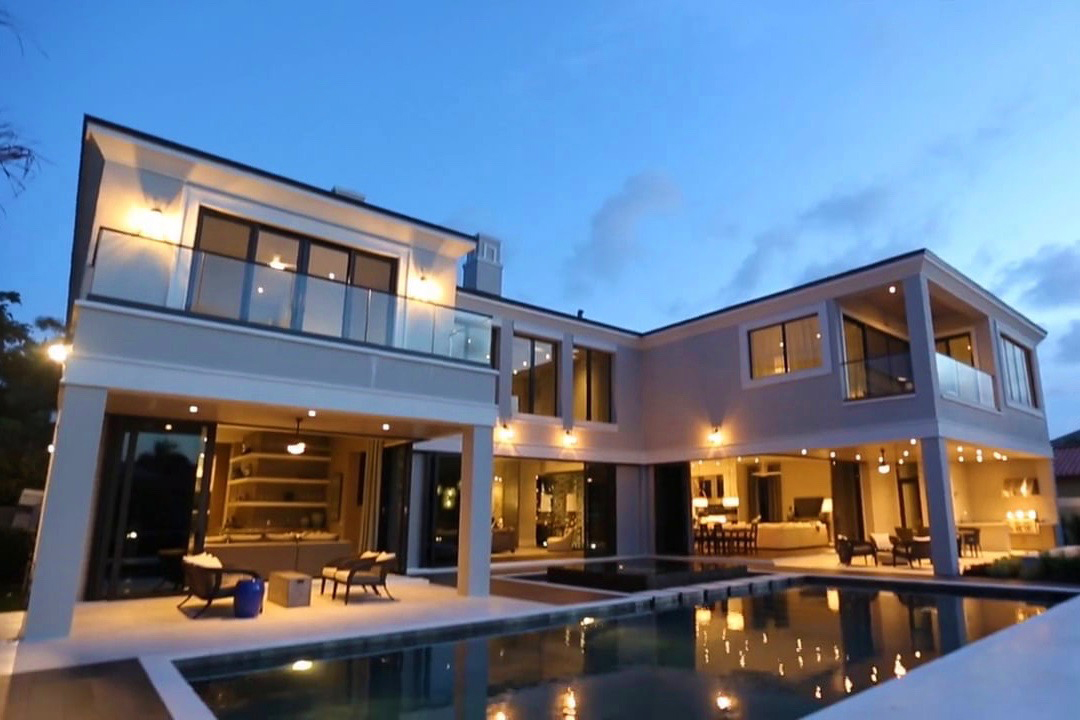 A Georgian-inspired masterpiece, this sprawling home overlooks a nature preserve, creating a perfect marriage between nature-focused living and modern amenities. Clean lines, dark hardwood floors, and light-drenched common rooms create a home that is as relaxing as it is elegant. Partially designed by award-winning architects Marc-Michaels Interior Design, the style is at once industrial and ostentatious. Located in The Sanctuary, one of the most sought-after neighborhoods in the area and a noted yachting enclave, living in this home will have you out boating after just a quick stroll to your boating dock in your very own backyard. Of course, if it's water you're looking for, you could just take a dip in your private, Hamptons-style swimming pool.