There are few things as American as the log cabin: a structure created out of rugged self determinism and with one foot in the frontier lifestyle. Historically a sparse home, the log cabin conjures up images of a small, candle lit, one-room structure surrounded by fir trees. Over the past several decades, however, this image has been upended by a luxury log cabin trend. It's still unlikely that you'll find a log cabin on a busy, urban street, but these new homes have certainly redefined the stereotype.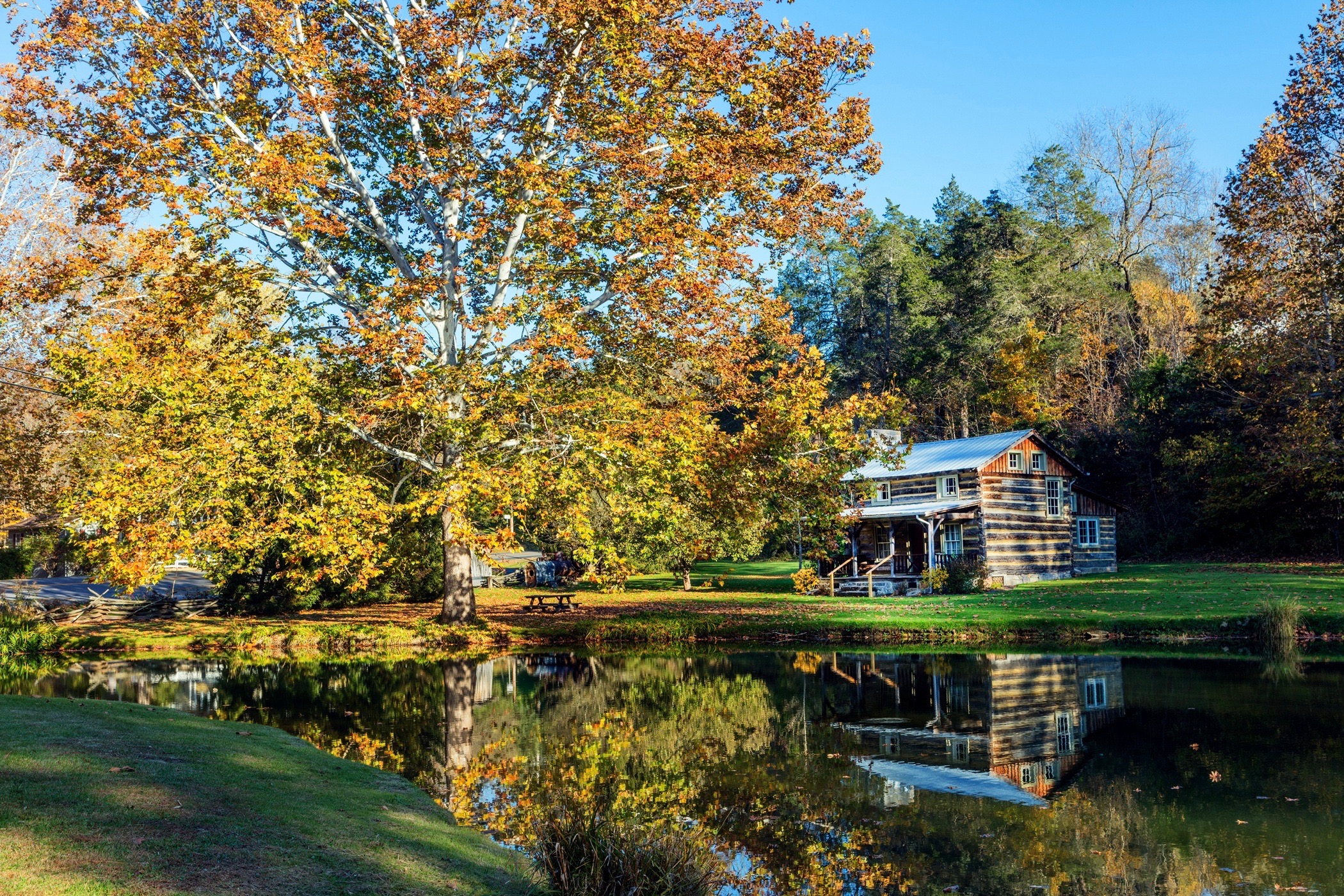 This log cabin home in Park City, Utah is a great example of a house that is simultaneously suburban and secluded. It's located only twenty miles away from Salt Lake City, but in a town with only 7,000 people and conveniently located in the Wastach Back region of the Rocky Mountains. It's almost impossible to tell due to its modern design, but the house was actually built two decades ago. It keeps its modernity with a bright and open floor plan featuring fantastic views of the nearby mountains. On a particularly nice day you can enjoy the picturesque sights from one of the main decks and patios surrounding the house. While the cabin looks new, it still oozes the simple, quaint style most people want in a log cabin home.
Certainly not every log cabin home has to exude country living or Americana. Many, like this cabin, are just as a modern as a Manhattan penthouse. Located on scenic Lake Coeur D'Alene in Idaho, this modern oasis is surrounded by water and an expansive national forest. Built on a hillside, the designers made sure homeowners will have views of the pristine lake from anywhere in the house by implementing glass wherever possible. Even though it is a single-family home, the house was designed with the idea two families could co-exist in one spot. Two separate wings of the home offer secluded rooms and bunk beds for children. The open kitchen is also a highlight, offering modern appliances and a perfect opening to the massive balcony, making it easy to entertain family and friends.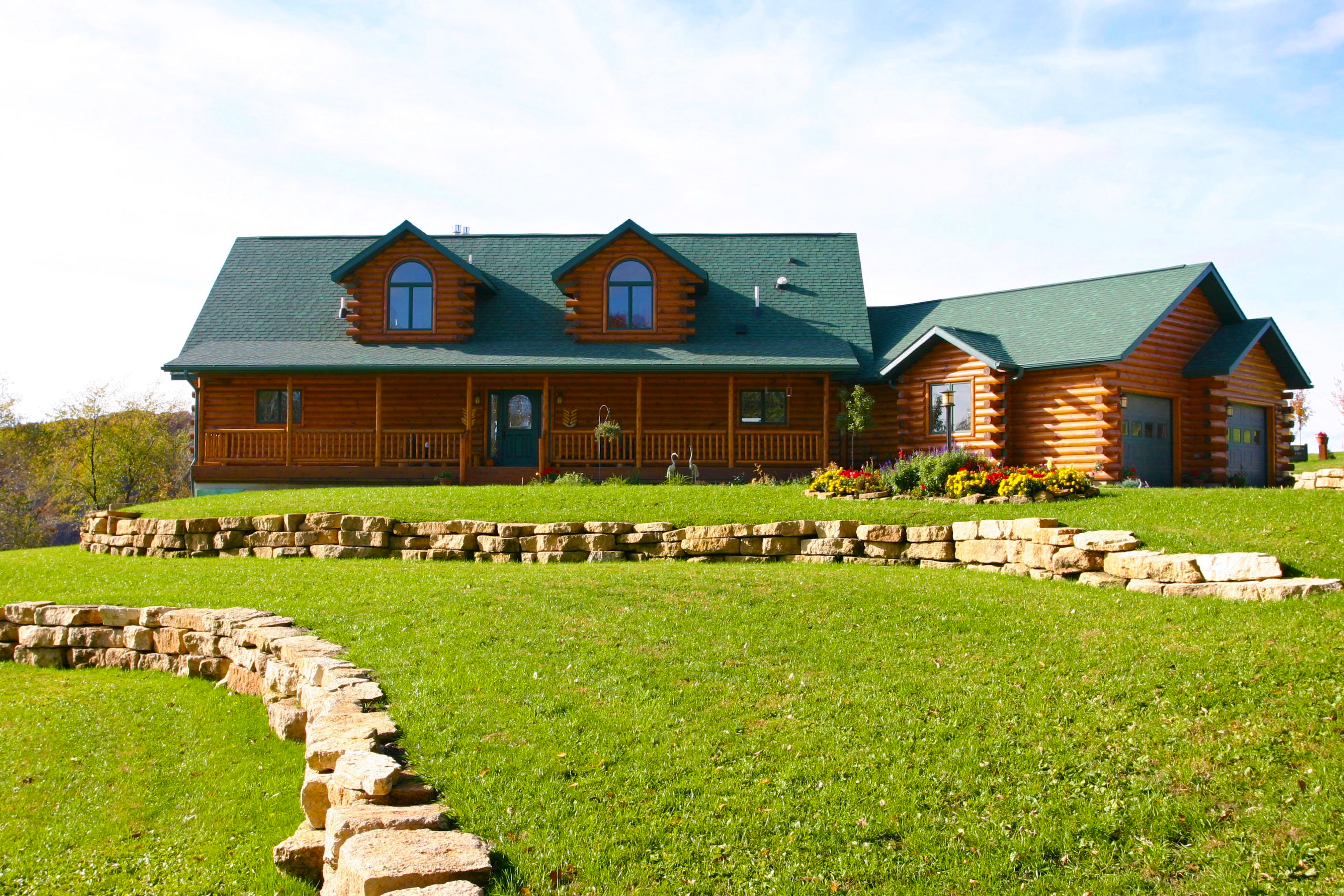 Upstate New York has recently become a haven for modern log cabins, and few can match this one in Mayfield. While certainly not a traditional log cabin in size, this home still achieves the frontier aesthetic. No expense is spared, down to the polished wood table and beautiful stone fireplace. The décor here will provide you with no illusions about being nestled in the country. It was designed as a lakefront retreat, but certainly has the amenities for full-time residency, including a guest home for any friends or families looking to take advantage of the private shoreline. You'll never lack space with six bedrooms and fantastic wrap-around decks as well.
If you're really looking for a secluded environment, then look no further than this rustic home located in the heart of the southern Rocky Mountains. Surrounded by towering trees and the famous mountain range, this house provides the foliage synonymous with autumn. The nearest neighbors are acres away, meaning homeowners can enjoy their solitude; whether it's sitting by the built in fire pit or enjoying the nearby hiking and biking trails. What is most unique about this cabin compared to others is its rustic feel: you'll find uncovered lighting, a spiral staircase, an open kitchen and steal ceilings and doors, among other amenities. Perfect for the outdoors lover or a family just looking to get away, anyone can find their niche in this hidden masterpiece.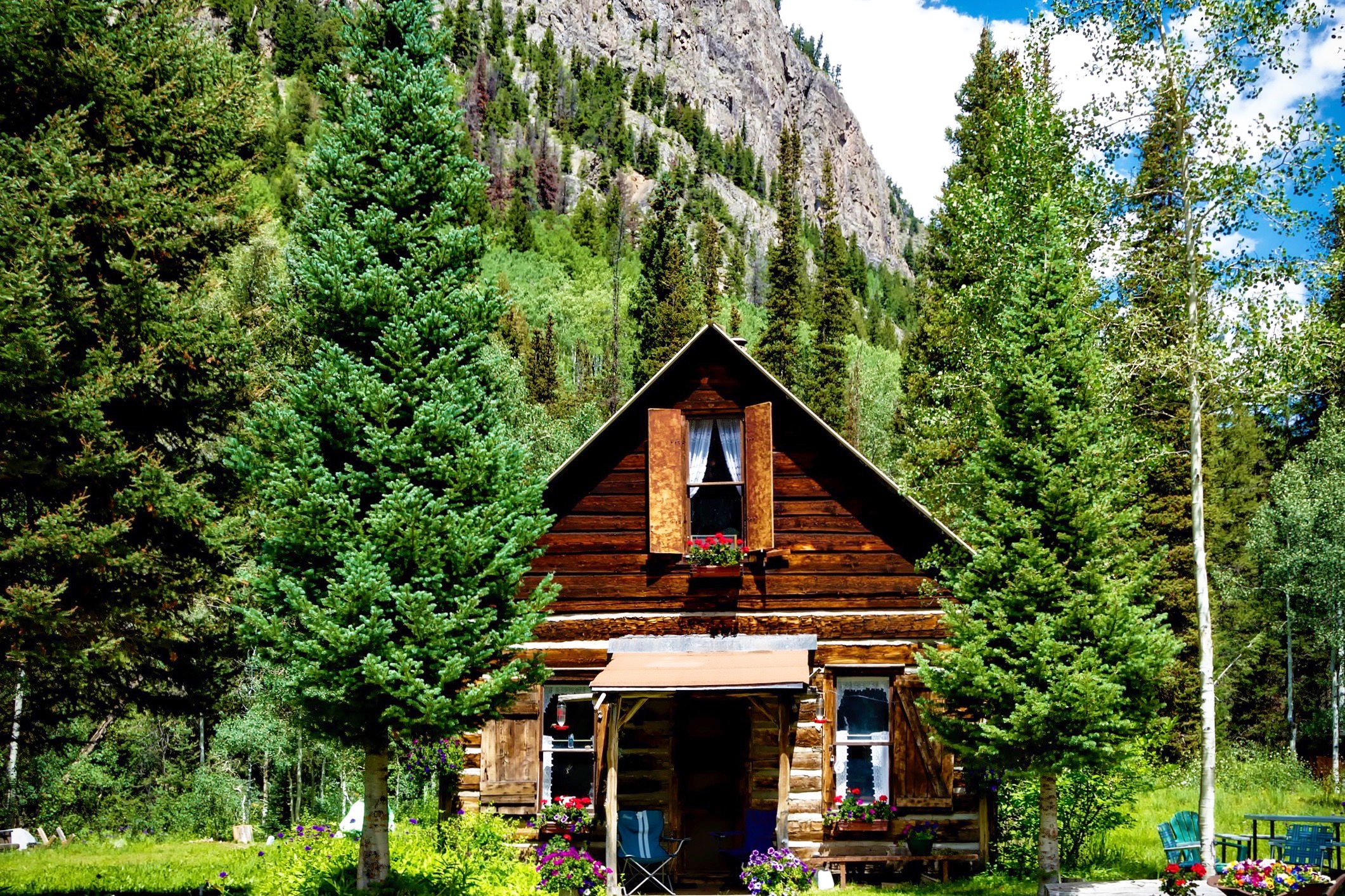 Not all log cabin homes need to exist in the north or in colder climates. This one just outside Asheville, North Carolina combines the best of southern hospitality and northern retreats. Surrounded by 245 acres of forest, anyone looking for hiking will be right at home here. Even on days when the weather is bad there's still the convenience of a world-class fitness room and health center. Between the six bedrooms, modern kitchen, and fantastic views, this home has all the traits of a contemporary log cabin home. On top of that it is just forty-five minutes away from Asheville, making it easy to experience urban amenities.