Ambitious Plan For Old Michael Reese Hospital Could Transform Chicago's Bronzeville Neighborhood
Ambitious Plan For Old Michael Reese Hospital Could Transform Chicago's Bronzeville Neighborhood
The South Side neighborhood of Bronzeville may get a huge makeover if one development group's plans come to fruition. Imagine Development this week released a proposal for the old Michael Reese Hospital site that would see the area transformed with condos, apartments, sports and entertainment areas, hotel space, and much more, DNAInfo reports.
The city will pick a developer for the project April 6, and Imagine—the first developer to go public with its proposal—is hoping its big ideas for the 114-acre site will win them the job.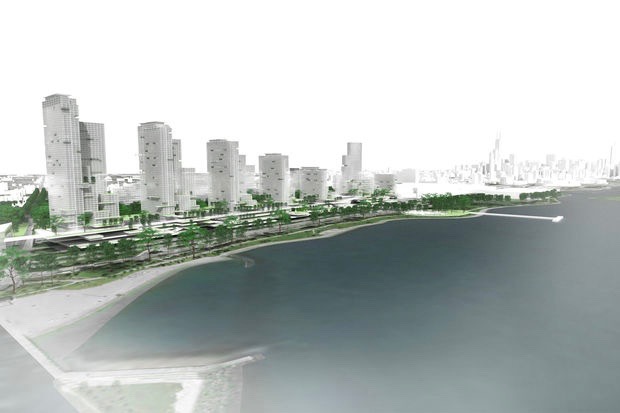 The group's plan combines the best of all the uses formerly proposed for the site, which the city bought in 2009 in hopes of building housing for athletes before Chicago's failed 2016 Summer Olympics bid. Hoping to create a "city within a city" in Bronzeville, the site may include a "tech park," which would combine urban research labs and infrastructure research groups; arts incubators; Olympic-level sports training facilities and fields; and extension campuses of two Chinese universities.
The 3.5 million square feet of residential space planned would include a mix of affordable apartments and luxury condos. The plan also calls for 400,000 square feet of retail space and 200,000 square feet of restaurant and bar space.