Are multiple developments turning Dallas' Ross Avenue into the city's new Main Street?
Are multiple developments turning Dallas' Ross Avenue into the city's new Main Street?
Groundbreaking on another mixed-use high-rise project in Downtown Dallas' bustling Ross Avenue and Arts District neighborhoods happened April 20. Developer Craig Hall's latest addition to the city's skyline, the Hall Arts complex, will be a hotel and residential tower next door to Hall's recently opened 18-story KPMG Plaza office building. Several other new-build and renovation ventures are turning Ross/Arts District into a destination for dining, retail, entertainment, and living.
Once complete in 2019, the 25-story tower will also feature luxury condominium homes and ground-floor retail. Designed by Dallas architect HKS, it's one of a pair of HKS high-rises going up along Ross Avenue. The other is being developed for JPMorgan Asset Management. That high-rise's Phase One includes street-level retail space, a parking garage, and 200-room hotel. Phase Two's companion 400-unit residential tower is on the drawing board. Across the street on the north side of Ross stands the 30 year-old, 50-story Trammell Crow Center. It is undergoing a $135 million renovation with expanded sidewalk plaza frontage for new first-floor retail and restaurant tenants.
The goal of this cooperatively developed multi-block improvement is to create greater sidewalk and adjacent plaza space to draw more pedestrian traffic.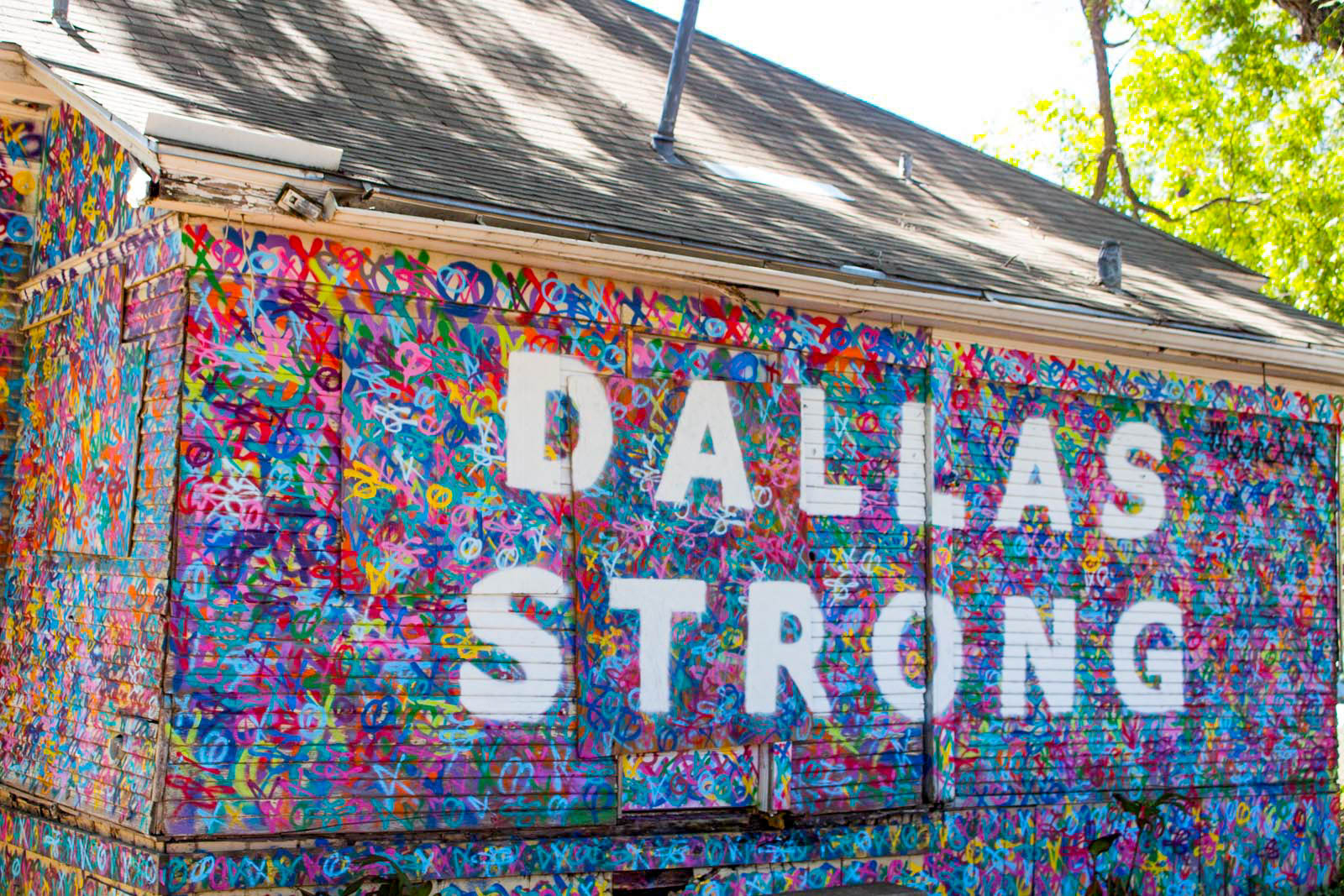 The Dallas Arts District, which begins on the north side of Ross, features two art museums, the four entertainment venues of the AT&T Performing Arts Center, and The Meyerson Symphony Hall. By creating walkable retail and restaurant destinations, new multi-use projects like Hall Arts, KPMG Plaza, and the JPMorgan hi-rise—along with Trammel Crow Center and neighboring Chase Plaza, which is also undergoing its own plaza renovation—will create a new identity for this northern downtown corridor, according to Kourtny Garrett, CEO of Downtown Dallas Inc.
She told the Dallas Morning News at another recent Ross Avenue groundbreaking that before long, pedestrians will be able to walk along Ross from Old East Dallas, through the Arts District, all the way to the West End. "That's really changing the livability and activity we have downtown," Garrett said. "We envision Ross is to be a 'complete street.'"
Developer Hall envisions Ross as Dallas' "new" Main Street. "There will be a lot of improvements in the next five to 10 years," he told the Morning News; adding that the entire avenue will become more of a, "24-hour destination, instead of a place where people roll up the sidewalk at night."