Bay Area Restaurants Combining Food With Technology
If there are two things the Bay Area is known for, they are technology and food. The Silicon Valley is a hub for disruptive tech startups and home to dozens of high-powered corporations, including Google, Apple, and Facebook. The increasingly urban feel of the region and the diversity of the Bay Area population have also contributed to the restaurant scene flourishing, with all kinds of authentic, delicious dining throughout the peninsula.
Now, Bay Area restaurants are combining the region's two loves in a way that is a sign of technology revolutionizing the food industry. We rounded up a trio of must-try restaurants that use technology to create a futuristic dining experience.
Eatsa - Mountain View & San Francisco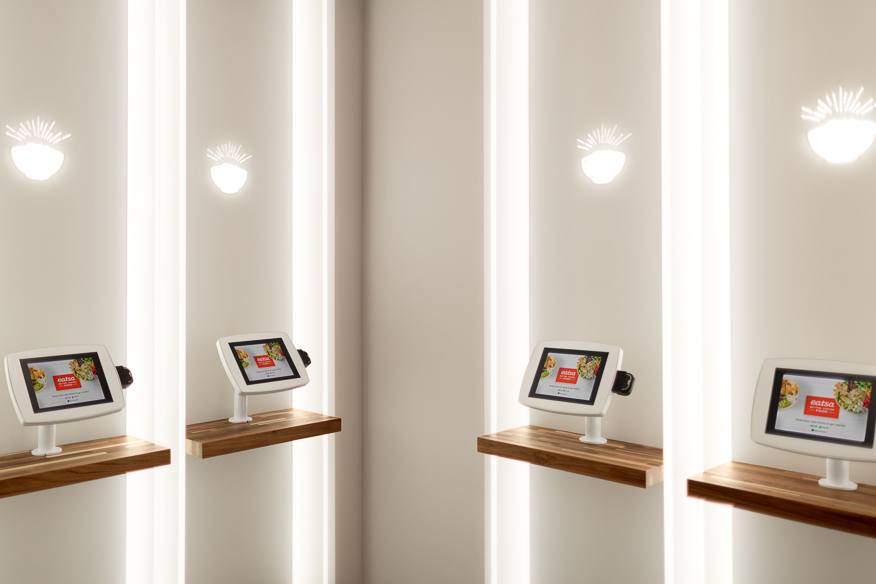 Even if your lunch break is practically non-existent thanks to your crazy schedule and work demands, you don't need to sacrifice health by opting for fast food. Eatsa prepares customizable quinoa bowls, rice bowls, and salads faster than you can say "no time for lunch."
For breakfast, patrons can choose among creations like chimichurri quinoa scramble, avocado breakfast salad, and a variety of hash bowls. For lunch and dinner, take your pick of a tofu poke bowl, summer beets bowl, quinoa burrito bowl, and more.
So what's Eatsa's secret to super speed? It turns out this chain does not use cashiers, and yet, service is faster here than that of many other lunch spots. Simply order your bowl on your phone or in-store iPads.
Like magic, your bowl appears in a cubby with your name written on it. Instead of ordering a greasy lunch, order a healthier option with little more than a tap of your phone.
Cafe X - SoMa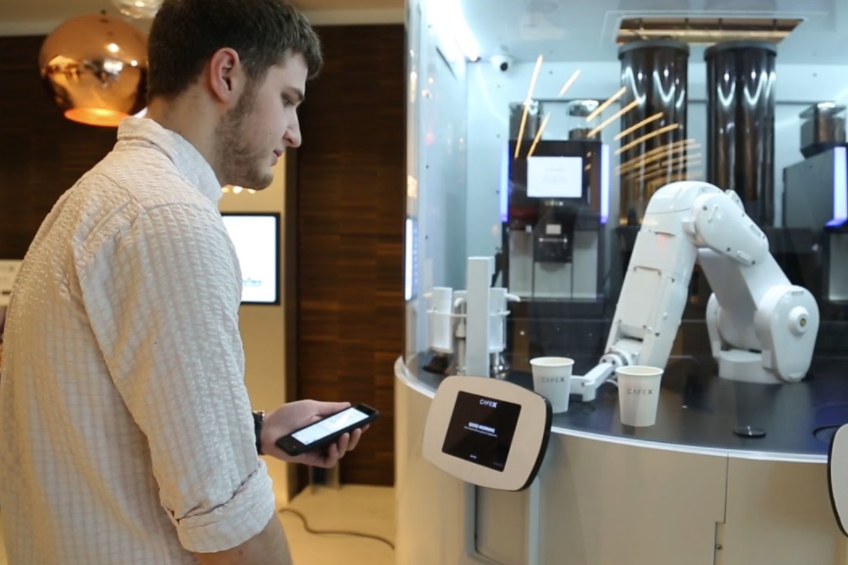 Is the barista at your neighborhood cafe always mixing up your order? Let the precision of a robot ensure you never have to drink someone else's order when all you wanted was an espresso. At Cafe X in San Francisco's SoMa neighborhood, you can order from an iPad on the counter, then watch as a robot makes your drink for you.
Patrons can order espresso drinks with milk and flavorings, choosing among beans from Intelligentsia Coffee and Equator Coffee and Teas. The automation of the process brings prices down, so an 8-oz coffee is $2.25, whereas the same drink would normally cost $4 to $5 elsewhere in the city.
The robot is also programmed to be friendly, and it will give you a wave as you're leaving. So the next time you're in a hurry and don't really feel like making small talk with anyone, opt for coffee that's made to order by a robot. What else would you expect for java lovers in the tech-savvy Silicon Valley?
The only other location of Cafe X is in the Hong Kong Science Park, and the plan is for each location to source its beans locally.
Zume Pizza - Mountain View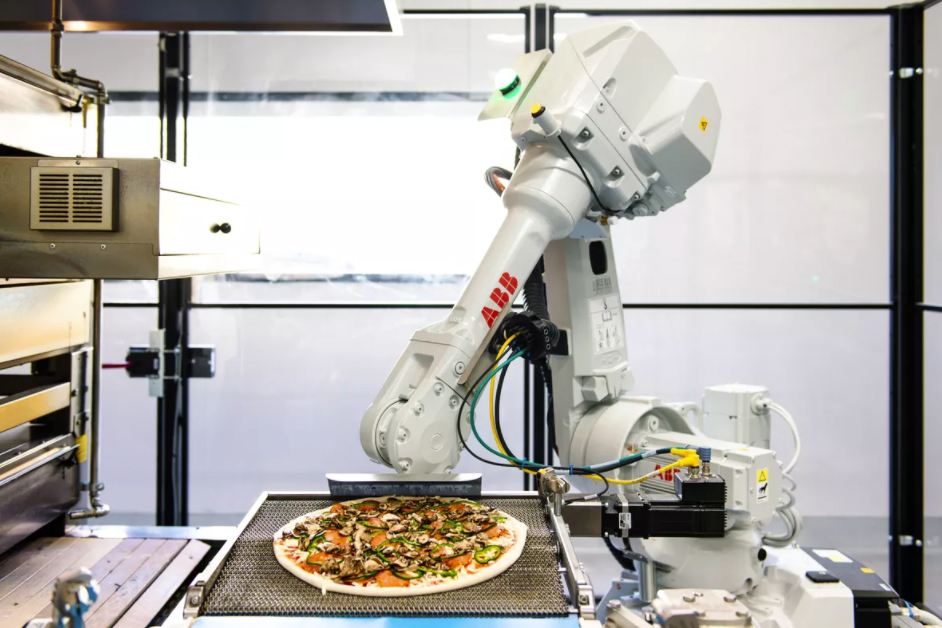 There's something so sweetly simple about making a quick call on the phone, then receiving a pizza delivered to your doorstep a mere half-hour later. The downside? Sometimes the pizza gets cold between the restaurant and your home. Or the cheese slides to one side, so half your crew is eating cheese-less pizza. If only the pizza could be prepared en route, so it's fresh out of the oven when it arrives to you?
Well, that's exactly the business model of Zume Pizza. This startup company based in Mountain View has automated the process of pizza-making, from slathering on the tomato sauce to popping it in the oven. Zume's newest robot, appropriately named Doughbot, does the job of pressing dough up to five times faster than even the most seasoned human pros. The precision of the machinery also ensures that each pizza has the perfect amount of sauce and an exact crust-to-pie ratio. Then, smart ovens do the baking while a driver is en route to deliver your pie. So you get all the convenience of home delivery with the freshness of on-site dining.
The price of one pie is anywhere between $10 and $20. The fact that Zume does not own a storefront contributes to bringing prices down. Currently, Zume only delivers to homes in Mountain View, Palo Alto, and the Stanford area.