Chicago Neighborhood News
Belmont Gardens Artist Space Launches Interactive Installation at EnterpRISE Event
On Oct. 21 at 6 p.m., the EnterpRISE event at Workshop 4200 will unveil its new series intended to celebrate creativity and fortitude, all while contributing to the Hope for the Day foundation. Beauty & Brawn/Sinergia Arts will present uniquely curated and empowering art and interactive programming at the space for this launch event.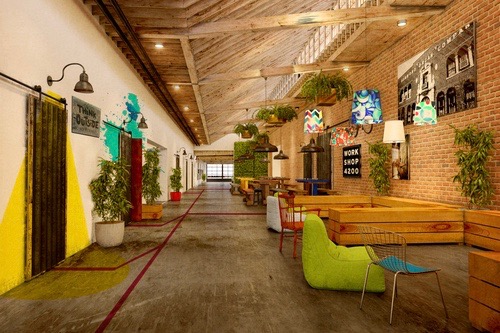 Belmont Gardens has grown over the past few years as a place for artists of all kinds to live, grow, and work. Workshop 4200 is one space in the community, located at 4200 W. Diversey Ave., that encourages creatives to share ideas and collaborate with like-minded individuals. The space, housed in the former Hammond Organ Factory, opened its doors to local creatives in 2015.
The team behind the event is Lindsey Meyers and Simone Garcia of Beauty & Brawn/Singeria Arts. The duo curates artist exhibitions, facilitates execution and installation, coordinates art events, and collaborates with the community. The physical space under this moniker was the first true art gallery in Logan Square, which closed in December 2016. Since then, the duo has worked to put together events such as Enterprise in spaces around the globe. Meyers said in an email to Neighborhoods.com:
"We chose to amass a group of incredible people who are out in the world doing their craft and contributing to society and to the free-enterprise marketplace every day with positivity, talent, and passion. We believe that artists of every kind are a bit like an army of hope, if that makes sense. What they say and create and push out for others to consume is extremely pertinent and important."
The event's partners include Aroma Workshop, Ol' Timey Recordings, and Jo Snow. DJ Cameron will be providing music for the event. Artists expected to be a part of the event include Rawooh, FedZ, Emmy Star Brown, Zachary Grey Phelps, Brainkiller, Robert Stevenson, and Kirsty Turnbull.
Tickets are available online and cost $10, which includes one beer from partner Baderbrau Tap & Kitchen. Hope for the Day will receive $1 from each ticket sold.