Bay Area Neighborhood News
Best Bars in Oakland for Watching March Madness
Basketball fans wait all year long for March Madness, and now that the season of college basketball is finally here, Oakland sports fans are getting ready to frequent their favorite sports bars. If you're new to Oakland or haven't found your regular bar just yet, we've got some options for you. We did the research, sifted through the reviews, and sampled the drinks — and we can report that these are the best bars in Oakland for watching March Madness this year.
George and Walt's - Rockridge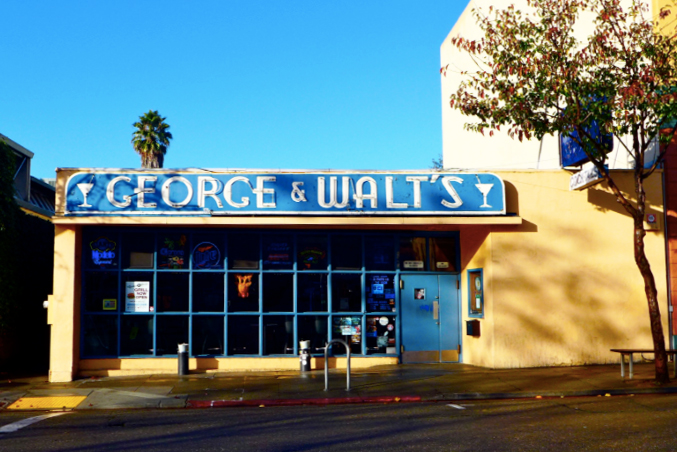 No frills, no bells and whistles, just sports and food. George and Walt's has the feel of a neighborhood dive bar, and regulars come here for the cozy, friendly nature of the place and the convenient location on College Avenue in Rockridge. There are often several games playing on the TVs at the same time, especially during busy sports periods, such as NFL season and March Madness.
There are also daily drink specials at discounted prices. There's no table service, but you can order drinks and food at two separate windows at the bar. Those looking for a low-key atmosphere where they can throw back a pint or two while watching college basketball will enjoy George and Walt's.
Philomena - San Antonio
If you value your food just as much as your alcohol, you'll want a place that does its food and drinks equally well. Philomena in San Antonio specializes in brunch and pizza, and many customers come here specifically to eat rather than drink. The breakfast pizza is a popular choice, while other customers prefer the build-your-own pizza option that lets them choose their own toppings.
If you're watching March Madness with youngsters or you're not interested in drinking at a bar, this is a great place to catch up on March Madness while staying sober. If you are looking to drink, though, there are plenty of choices available. Philomena has several beers on tap, including a sour beer and a cider beer. Weekend brunch hours also offer bottomless mimosas and a variety of non-alcoholic selections.
Fort Green - Downtown Oakland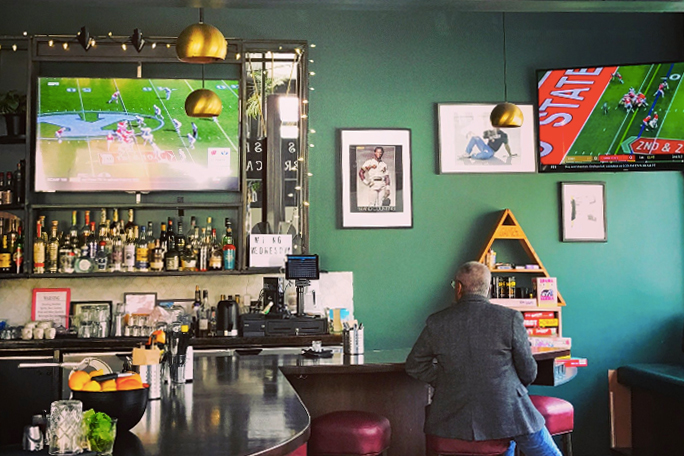 While still a sports bar, Fort Green in the Old Oakland section of Downtown has a slightly more upscale feel than some of the other bars on this list. In addition to beer and wine, the alcohol menu also includes a variety of mean cocktails, if you're looking for a slightly classier drink to clutch throughout the game.
As for food, the menu isn't extensive, but patrons like the potato flatbread, wings, sliders, and fried chicken sandwich. On any given game night, you'll definitely be met with fellow sports fans cheering on the home team — and maybe a few outliers who are rooting for the opponent. Oh well, every bar's got them. Fort Green also plays host to various events, so if you're looking for a slightly classier bar atmosphere to hold a party or gathering, this is one to check out.
Make Westing - Uptown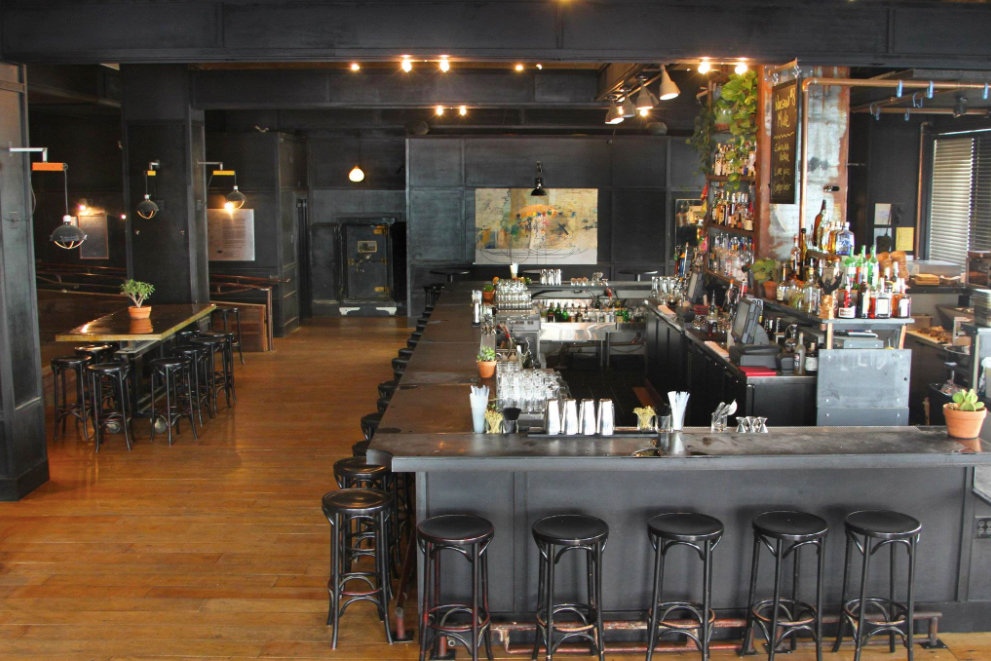 Located in Uptown, Make Westing has the feel of a neighborhood lounge, thanks to the dark wood, bocce lanes, and friendly staff. The bar also serves a plethora of different cocktails. For a refreshing vodka drink with cucumber, try the Garden Gimlet, or order the Modern Construct, if you're in the mood for bourbon with a citrusy twist.
Make Westing also doesn't skimp when it comes to food options. The menu includes all kinds of sandwiches, which definitely aren't your grocery store variety. Try the Oxtail sandwich or roast chicken sandwich served on a French roll, or order one of Make Westing's unique snack options, such as the spicy popcorn.
Laurel Lounge - Laurel District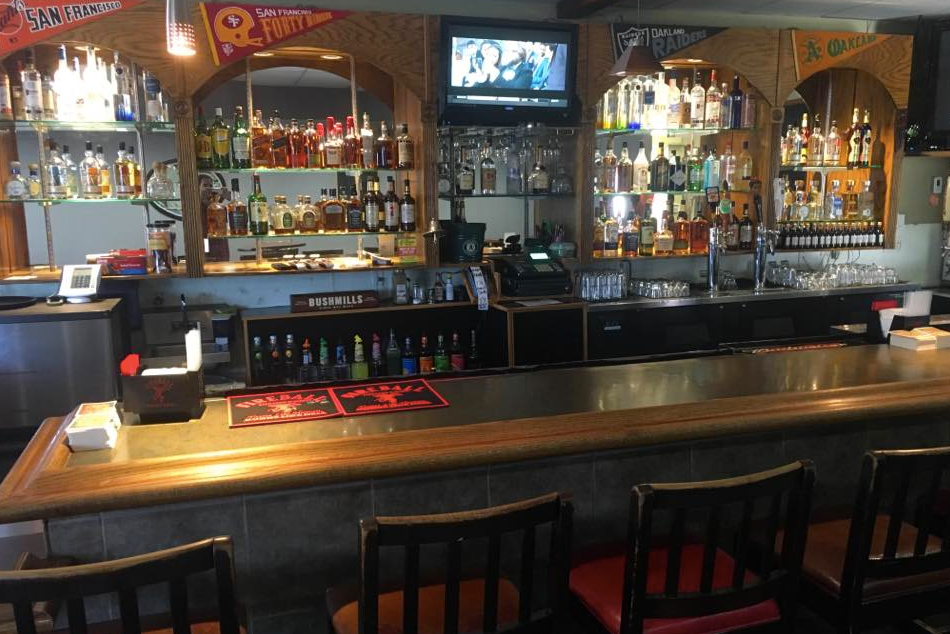 You might not even notice this Laurel District bar if you're just passing by, but once you're inside, you're greeted by a chilled-out and cozy watering hole, featuring a pool table, a jukebox, and TV screens airing all the must-watch sporting events. If you follow March Madness or you're just a fan of Bay Area sports, this is a place where you can mingle with other sports fans and home team supporters while throwing back a pint of microbrew.
Keep in mind that Laurel Lounge doesn't serve food, so you'll want to eat before coming here to ensure you're not drinking on an empty stomach. However, the bar does allow you to bring food from outside restaurants, so that's always an option if you'd like to eat while watching the game.