Dallas-Ft. Worth Local Life
The Best Neighborhoods for Trick-or-Treating in Dallas
Finding the best neighborhood to trick or treat can be stressful for parents. Is it safe? Can I trust that the candy my children get is OK to eat? Are there fun decorations?
Let's take away a bit of stress this Halloween season with our guide to the best Dallas neighborhoods for trick-or-treating. We included some traditional trick-or-treating experiences as well as kid-friendly Halloween events.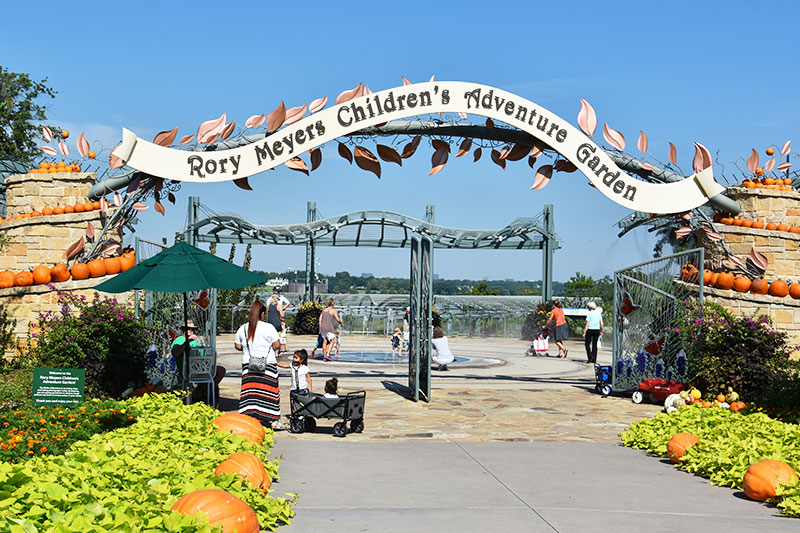 The Dallas Zoo is a must-visit destination in Oak Cliff for a fun trick-or-treating experience. At the Halloween Nights event, kids receive trick or treat bags to use at various themed candy stations, play carnival games, and see animals at night. There's a cost to enter, but like the Dallas Arboretum's Halloween event, families can be assured of a safe environment for their kids to enjoy the holiday.
If you live in the Oak Cliff neighborhood, head to Winnetka Heights to trick or treat. It's one of the largest historic districts in Oak Cliff with a lot of families and a charming porch lifestyle that's sure to make for a welcoming trick or treat destination.
Lake Highlands' public schools are noteworthy (the schools here boast 9 and 10 ratings on GreatSchools) in the Dallas area, so it's no surprise that this neighborhood is a draw for families. You'll see homes with Halloween decor and children with their parents trick or treating from home to home in this area. The Lake Highlands Public Improvement District hosts an annual Trunk or Treat, which is a good option for those who prefer to get their candy all in one place.
Little Forest Hills makes the trick or treating list for one reason: It's where the Dallas Arboretum is located. The arboretum always has fantastic programming during Halloween week, making for a safe, enclosed, and interactive trick or treating experience for Dallas locals. They have a trick or treating for stickers event, Halloween crafts and games, a Halloween maze scavenger hunt, and trick or treating for candy in the Children's Adventure Garden. While you do have to pay to trick or treat at the Dallas Arboretum, it's a fun, safe experience for kids that gives families an excuse to spend the day exploring the Dallas Arboretum.
There's something fun about going to a neighborhood with grand homes to trick or treat. During Halloween, the mansions of Swiss Avenue make young ones think of haunted castles and homes of lore—but for parents, they signal something more. The homes of the Swiss Avenue Historic District are widely spaced, well-lit, and offer a safe neighborhood for trick or treating. When it's not Halloween, Dallas locals come here to walk their dogs down the tree-lined avenue and admire the homes; during Halloween, residents go all out with Halloween decorations. You'll find larger-than-life blow-up Halloween decorations in yards, "Phantom of the Opera"-style shows, pumpkin gardens, and homeowners who dish out a lot of money on candy for all the kids who come to the neighborhood.
Neighborhoods with active home associations tend to make for communities that enjoy participating in holidays and events—Munger Place is one of those neighborhoods. With lots of single-family homes, there are a good number of young, hip families in the area who understand the importance of providing a great trick or treating experience. Many residents decorate their yards and have plenty of candy to offer. Munger Place Church's Mungerfest, held right before Halloween, often has trunk or treating. With Munger Place within walking distance of Swiss Avenue, it's well worth hitting these two neighborhood in one night.
Back in 2016, world-renowned singer Adele happened to be in Dallas for her tour during Halloween, and she dressed up and took her son out to trick or treat in Highland Park. Highland Park is one of the most beautiful neighborhoods in the country, boasting grand historic homes on wide streets. The family-friendly community is walkable with friendly residents, top-notch schools, and large single-family homes adorned in spooky Halloween decor. It's well worth the visit—especially if you might run into a celebrity in disguise.