Dallas-Ft. Worth Local Life
Best Live Show Venues in Deep Ellum
Deep Ellum is the epicenter of all things music in Dallas. It's been that way since the 1920s and 1930s when blues and jazz erupted on the scene, and famous artists like Blind Lemon Jefferson, Huddie "Leadbelly" Ledbetter, and Bessie Smith graced the neighborhood's nightclub stages. As Deep Ellum changed demographically and culturally, it brought with it a wider range of music venues, growing into a place where tunes ring in the night air every day of the week. Discover which bars, clubs, and venues are the best to enjoy a live show in this historic neighborhood.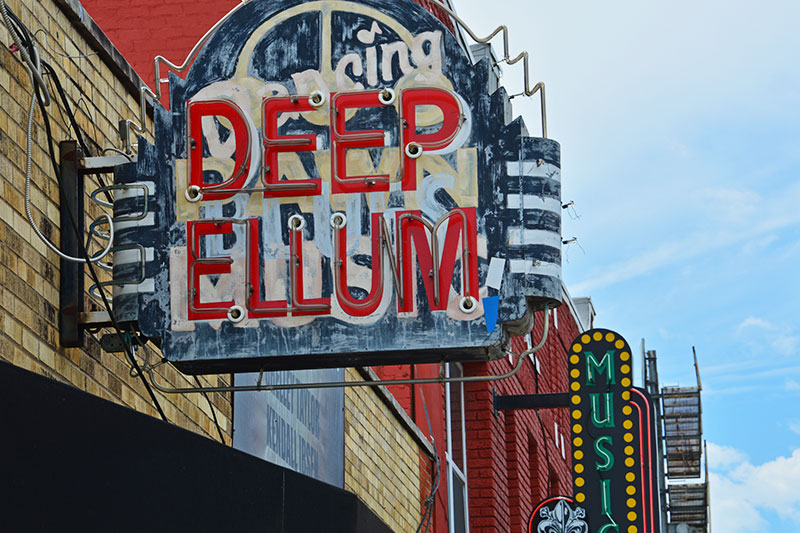 The Prophet Bar
The Prophet Bar is one of the main music destinations for indie acts in Deep Ellum. The bar seeks out new, unique, and interesting artists to perform, including a few eclectic DJs. Bands like Paramore, The Lumineers, and Gym Class Heroes have found their way to The Prophet Bar before making a name for themselves. This bar pride itself on being a place where bands and groups play before going big. And that's why you'll want to visit this Deep Ellum music venue—because you never know which one of their featured bands will strike gold.
Trees
Trees may not be as large at The Bomb Factory but since its opening in May of 1990 on Elm Street, it's been a stop on the road for big names like Radiohead, Pearl Jam, Nirvana, Tool, and Erykah Badu. The bands that play at Trees tend to have their roots in rock, which has been a trend of the music scene in Deep Ellum since the 90s. Tickets here are much more affordable than The Bomb Factory, and they're pretty easy to obtain the day of the concert.
The Bomb Factory
At 50,000 square feet, The Bomb Factory is Deep Ellum's largest venue. While most live venues in Deep Ellum maintain the intimate experience of headlining an up-and-coming band, The Bomb Factory invites artists who've already made a name for themselves like Rick Ross, Daughtry, and Kacey Musgraves.
In the early 1900s, the building was owned by Ford and used to build automobiles, then during WWII, it made bombs and ammunition which is where it got its name. In the 1990s, The Bomb Factory became a place to see major rock bands like Radiohead, Dave Matthews Band, The Ramones, Nine Inch Nails, and Fugazi. Renovations may have made The Bomb Factory shiny and new, but the music history it holds will always play an important part in Deep Ellum's history.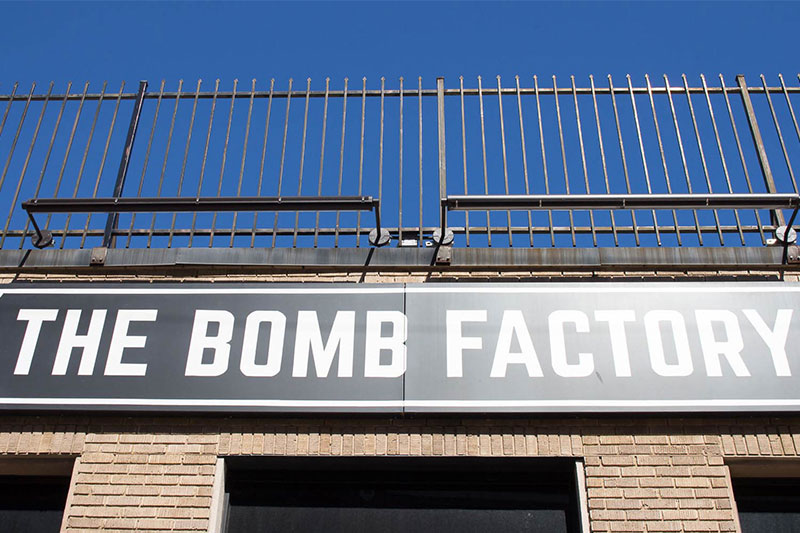 Twilite Lounge
The music scene has changed in Deep Ellum, but Twilite Lounge seeks to maintain the historical connection to the jazz and blues era of the neighborhood through their musical acts. This low-lit lounge has a New Orleans vibe and features bands that play mostly blues and jazz on the small stage next to the bar. It's an intimate experience, similar to what locals probably had in Deep Ellum during the 1920s.
Three Links
Opening in 2013, Three Links is one of the newer music venues in Deep Ellum, but it has quickly found a place in the neighborhood's music scene. They're best known for their garage door that opens to Elm Street, allowing those passing by to catch a tune or two. Three Links wouldn't label themselves as a "punk bar," but that's the kind of music you can expect from the variety of local, regional, and national bands they bring in. While watching a live show you can enjoy a snack from Fuzzy's Taco, which has partnered with the bar to provide food to patrons.
The Curtain Club
For local Dallas musicians, it can be hard to find a venue to perform and build a reputation, and that's what makes The Curtain Club unique. It showcases mostly local artists, allowing Dallas locals and visitors to see the musical talent of the Big D, while also filling an important cultural and musical space in the neighborhood's live music venues. You'll find a range of rock, hip-hop, and indie musicians playing here. Though they do host mostly local talent, they have welcomed national bands to the stage like Nickelback, Soul Asylum, Bowling for Soup, Jack Ingram, and Pat Green.