The Best Nashville Neighborhoods for Antique Shopping
Nashville has long been known as the Country Music Capital of the World, but the city also enjoys a storied reputation as an antique shopping mecca. This reputation reached the stratosphere in recent years thanks to the History Channel hit TV show "American Pickers."
"As Nashville continues to change, so does the antique scene," Nashville PR professional and antiques aficionado Alison Auerbach told Neighborhoods.com.
Tennessee has a rich history dating back to before the Civil War, and Nashville, in particular, is home to some of the most interesting items found in the South. From Downtown Nashville (where the stars of American Pickers have their store, Antique Archaeology), to 8th Avenue South and Berry Hill, you're sure to find some fun and intriguing items as you cruise every corner of Music City.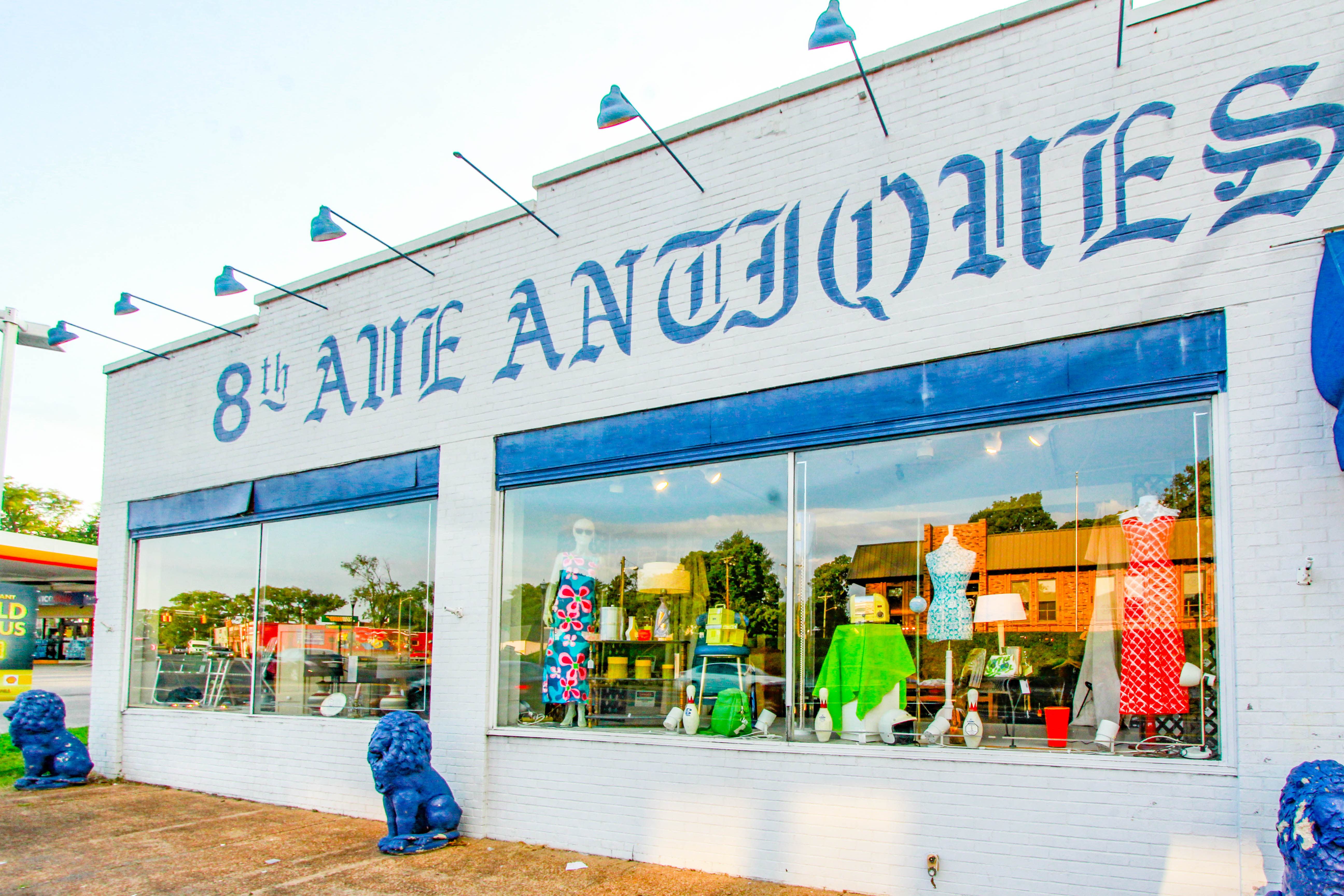 If the idea of an 8,000-square-foot showroom chock-full of antiques appeals to you, then you should check out the 8th Avenue Antique Mall on 8th Avenue South just a few minutes from Downtown Nashville. Thousands of collectibles, art deco items, vintage clothing and boots, vinyl records and players, midcentury furniture and accents await the casual browser and antique aficionado alike. The booths are curated by shopkeepers with a range of personal styles, so any visitor is sure to find something that matches his or her taste.
The area is fun and funky, with nearby entertainment including Zanies Comedy Club and plenty of retail options for visitors looking to browse to their heart's content. You'll also find Atomic Art and Sound inside the mall, a can't-miss spot for audiophiles looking for classic vinyl and vintage record players. Just across the street, Pre to Post Modern offers the best selection of midcentury furniture and clothing in the entire city. "I recommend it to anyone who loves midcentury modern," Auerbach says.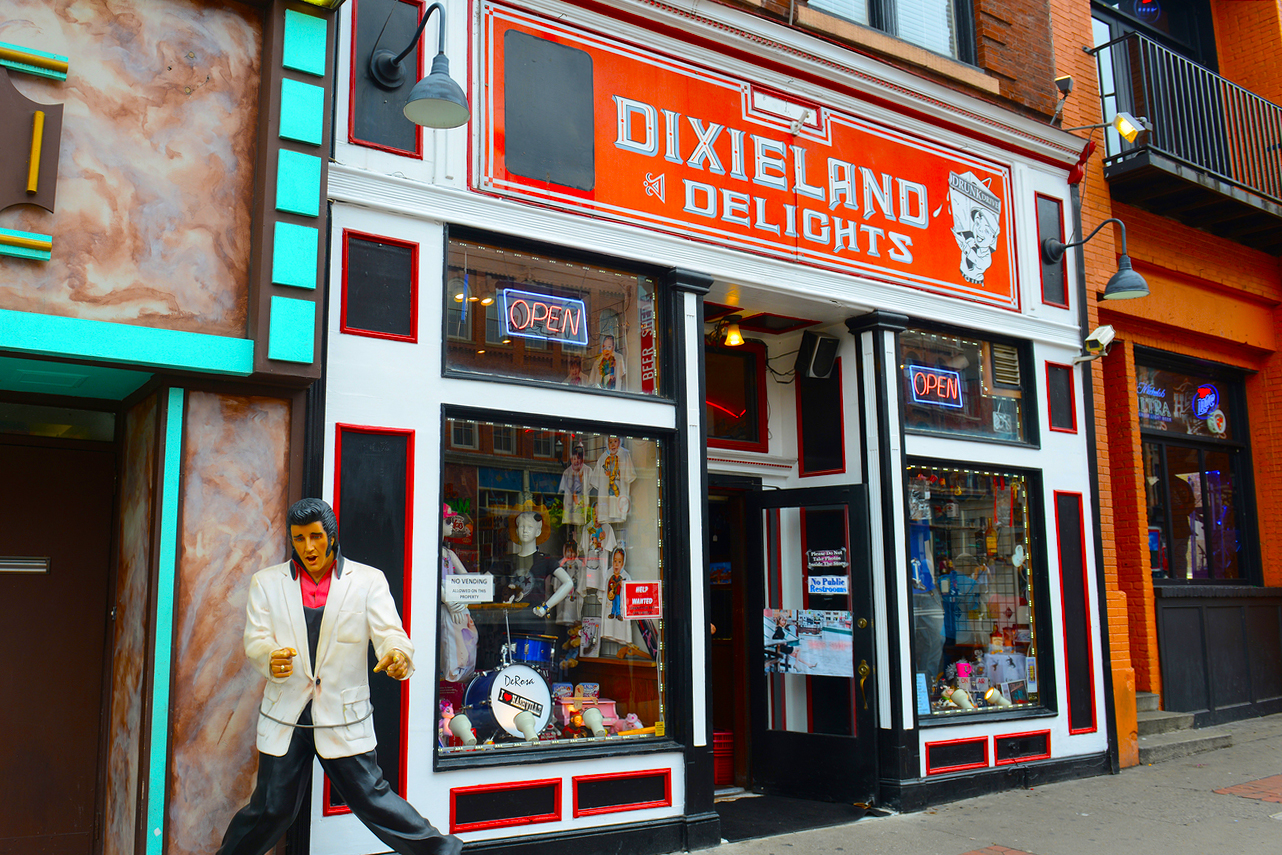 Downtown Nashville is home to iconic murals and beautifully aged brick walls, which are always a great backdrop for your next photo shoot. If it's good enough for Taylor Swift, it's good enough for anyone.
While the recent loss of the nearly 30-year-old Downtown Antique Mall hit residents hard, all hope is not lost in Nashville's urban antique scene. The American Pickers have opened a branch of their Antique Archaeology shop in Marathon Village, and it's full of throwback finds. This downtown commercial district is actually a renovated automobile factory originally built in 1881—so there's a real antique.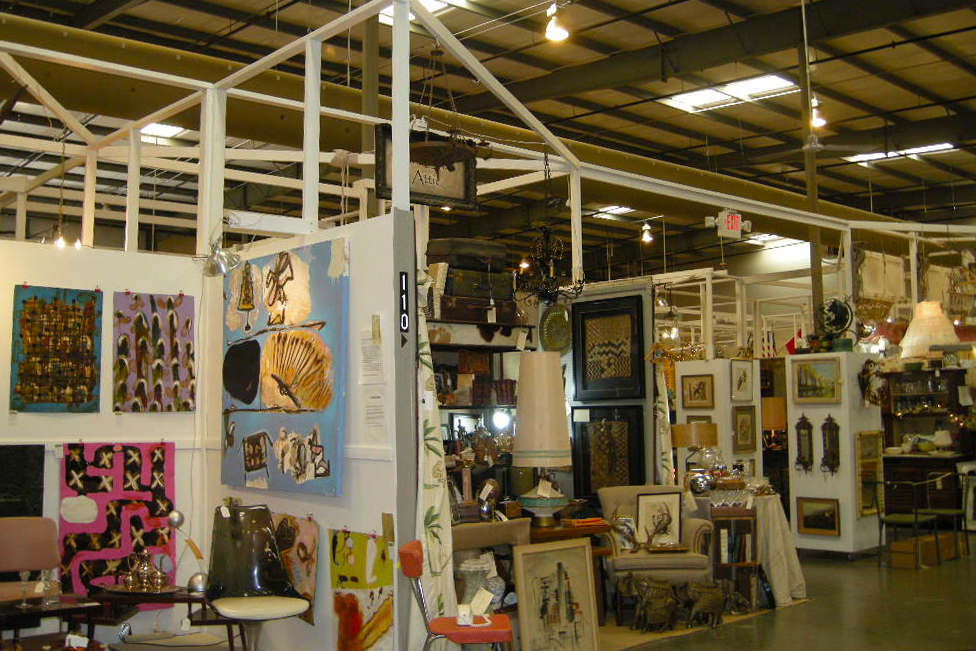 It makes sense that Berry Hill, an area known for its quirky, artistic flair, is one of the best Nashville neighborhoods for antiquing. (It's technically its own city, but the small community feels more like a Nashville neighborhood.)
Gas Lamp Antiques & Decorating Mall and Gas Lamp Too are full of home decor, jewelry, fine furnishings, collectibles, and books along with a liberal sprinkling of fine antiques. A mall in the truest sense of the word, you'll even find a snack bar in this comfortably climate-controlled building—an anomaly among many antique venues.
Those two buildings are less than a mile apart, and both are located on Powell Place near One Hundred Oaks Mall. You'll also find several fast-casual eateries nearby, a 27-screen movie theater, and easy access to I-65.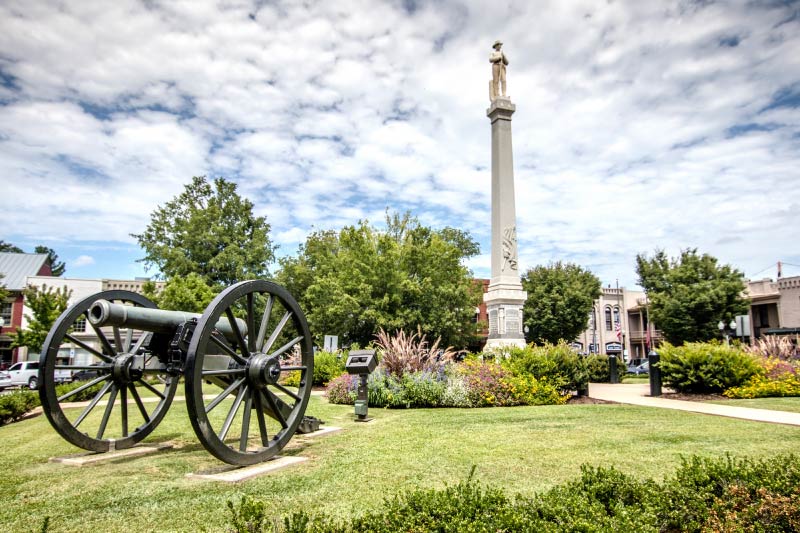 Franklin, Tennessee, is its own municipality and not technically a Nashville neighborhood, but any list of the best Nashville-area places to find antique shops would be remiss to leave off Franklin.
The area just south of town is Tennessee's capital of Civil War-era historical sites and museums. Formed in 1799, pastoral Franklin was the site of one of the Civil War's bloodiest battles, The Battle of Franklin. Historic homes like The Lotz House serve as museums today and still contain vast, preserved collections of 19th-century furniture.
Along with this history comes a rich collection of antebellum and early 20th century antiquing and architecture. Downtown Franklin even has an entire antique district located at 2nd Avenue and South Margin Street, and its crown jewel, The Franklin Antique Mall is a sure bet for avid pickers looking for a unique find.