Nashville Local Life
Best Nashville Neighborhoods for Getting Into the Holiday Spirit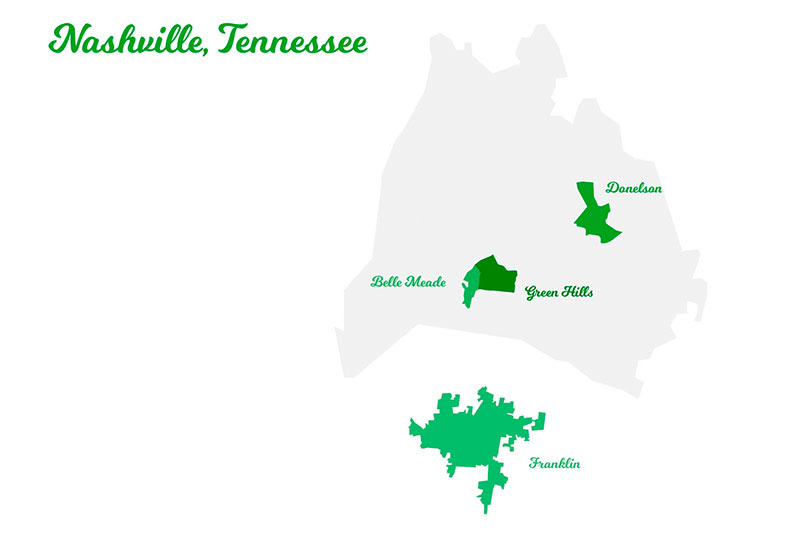 With the holidays in full-swing it's time for some shopping and enjoying some winter magic. Nashvillians pull out all the stops when it comes to the holiday season—the reasons for this are varied, but suffice it to say, residents of Music City are a sentimental bunch.
From personal lawn decorations and precise Christmas tree selection to walking tours and special movie screenings, the city's holiday spirit is in full swing. Each Nashville neighborhood offers something different for families and friends looking to celebrate this special time at the end of the year.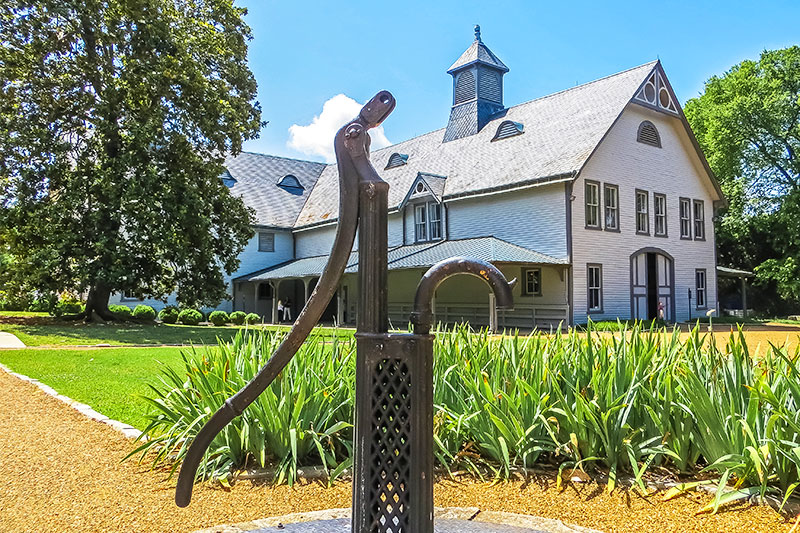 If ever there were a picturesque neighborhood to peruse for holiday cheer, it would be Belle Meade. An area populated with historic homes decorated in the classiest curation of lights, wreaths, and garland, Belle Meade looks like the set of every Christmas movie when a significant other comes home to meet the parents.
Every year, the holiday decorations illuminating the grounds of Cheekwood are open 7 nights a week from 5 p.m. until 10 p.m. Holiday LIGHTS features beautiful walking paths, carolers, a special appearance by Santa, and real reindeer.
Pro Tip: Slow Down! Belle Meade is home to many "traffic calming" areas throughout the neighborhood. This means that on many streets, the speed limit will drop as low as 25 miles per hour for no apparent reason. Luckily, it's the perfect speed for admiring the lights, but every Nashvillian knows that speeding in Belle Meade always results in a ticket.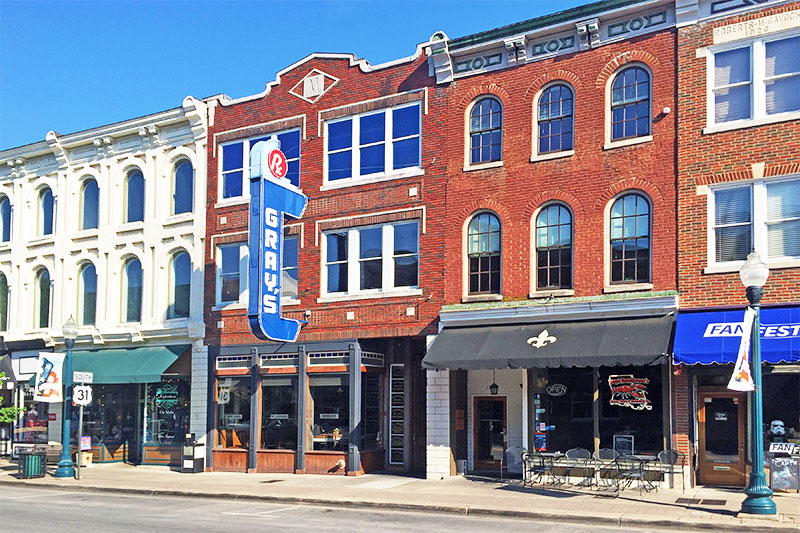 Just outside the Nashville city limits in Williamson County, Franklin is a gem. A day trip during the holidays is tantamount to living inside a snow globe. The city's main street and historic district have abundant shopping and dining options with characteristic Southern charm and the ambiance of a Hallmark card.
A long day of shopping is best punctuated by a reprieve at the Franklin Theatre where cinematic Christmas classics like "Elf" and "The Polar Express" will be showing. Ticket are under $10—unheard of these days.
Pro Tip: Bundle up. While there's surely more snow up in Colorado, Tennessee can still get pretty frigid. Any plans to for a stroll along the streets of Franklin would do well to include a substantial coat, a hat, some gloves, and maybe even a hot cocoa for good measure.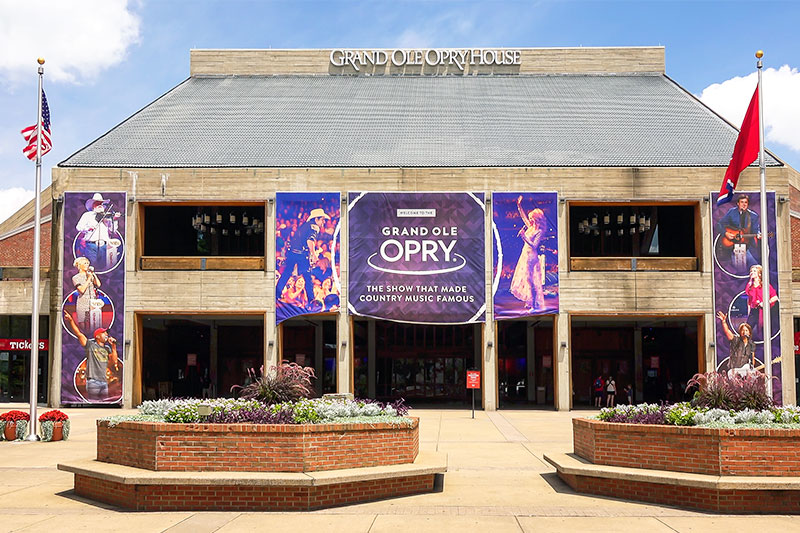 Largely known as a residential area that tourists pass through on their way to the Grand Ole Opry, Donelson is on the Christmas to-do list for many, if not most, Nashvillians every year.
Gaylord Opryland's A Country Christmas has become a staple of the season with its magnificent 3-million-bulb Christmas light display. Families can enjoy ice skating, ice sculptures based on the story of The Grinch, and—of course—a meet and greet with Santa himself. Throughout the season, different events take place daily.
Pro Tip: This popular set of family-friendly attractions only gets busier as the holidays approach, so going earlier in the season will make for a potentially less crowded experience.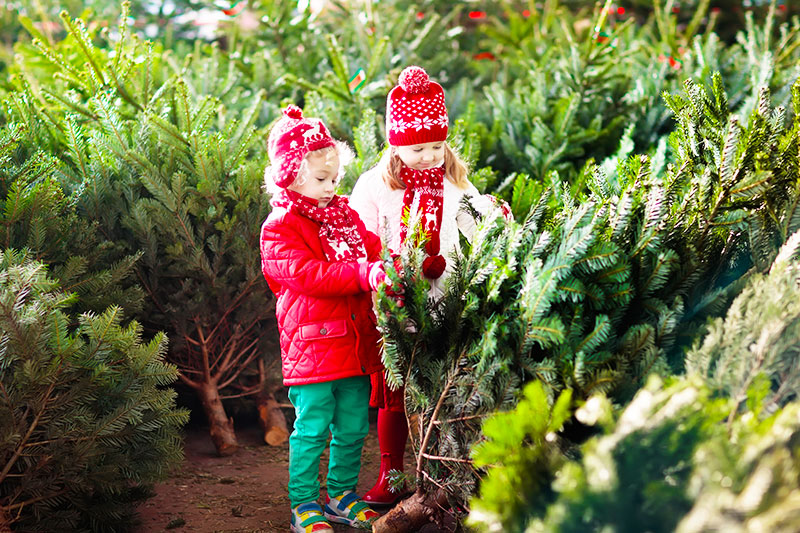 Green Hills is one of Nashville's best neighborhoods for shopping. While the holidays are most certainly focused on more important themes than spending money, there's no denying that the Christmas rush is real.
The Mall at Green Hills is a Nashville institution that has succeeded in evolving through the city's rapid change over the past few years. Its beautiful interior of white marble blends with high-end offerings like Louis Vuitton, Burberry, and the Apple store, making the mall the perfect place to window shop while sipping hot chocolate and waiting in line for Santa.
Pro Tip: Santa's Christmas Trees sets up shop every year at Hillsboro High School and offers full service tree delivery and removal. Santa's is a local business that started in 1985 and prides itself of employing local Nashvillians in need of seasonal work.