Nashville Local Life
Best Nashville Neighborhoods to Experience Fall
A key benefit of living in Nashville is the fact that the city truly does experience every season, and fall is no exception. While summer is a fantastic time in Nashville, there's an undeniable sigh of relief that falls over the city when the temperature drops and the pumpkin spice lattes return. It's when the city's expansive, rolling hills covered by emerald trees in the spring and summer transform to a vibrant quilt of oranges, browns, and yellows as October creeps in. The air seems to lose some of its characteristic humidity, and Nashvillians take to the maze of woodland paths and hiking trails that the city has to offer in celebration of better weather. No matter where one lives in Nashville, there are a few must-see spots when sweater weather comes along.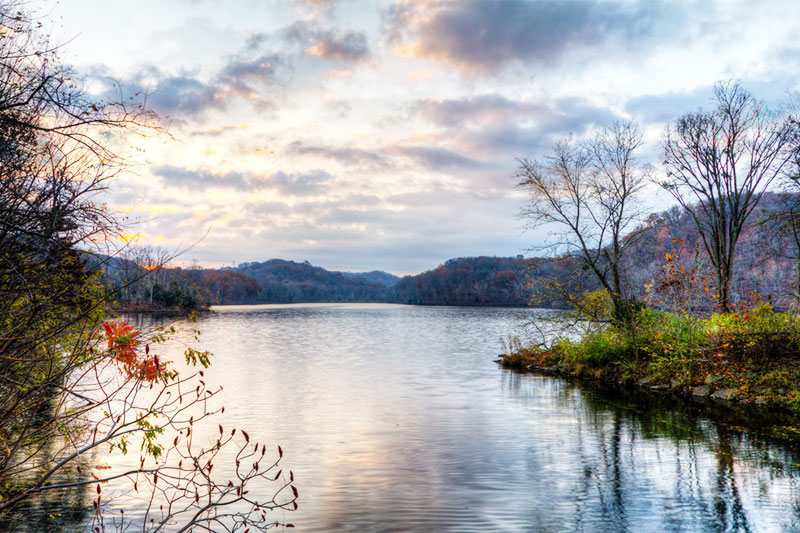 There's perhaps no better place to see the leaves change than at Radnor Lake State Park in Nashville's Oak Hill neighborhood. The park is a treasure located less than 10 minutes from the center of town, and it's situated on over 1,400 acres of environmentally protected land. The park is beloved for its walking trails, native vegetation, and an idyllic lake where otters, beavers, and deer can be seen congregating throughout the year. Vistors have also reportedly seen the elusive Rolling Stone's frontman Mick Jagger roaming the woods. Paved paths around the lake keep the area accessible to cyclists and parents with strollers. There are also all-terrain wheelchairs available in the visitor's center for guests with disabilities, making the park a welcome place for all. For the fervent adventurer there is a challenging course in the park––the Ganier Ridge Trail. This 1.65-mile incline makes for the perfect vantage point to look out on the city and experience the fall colors from a bird's eye view.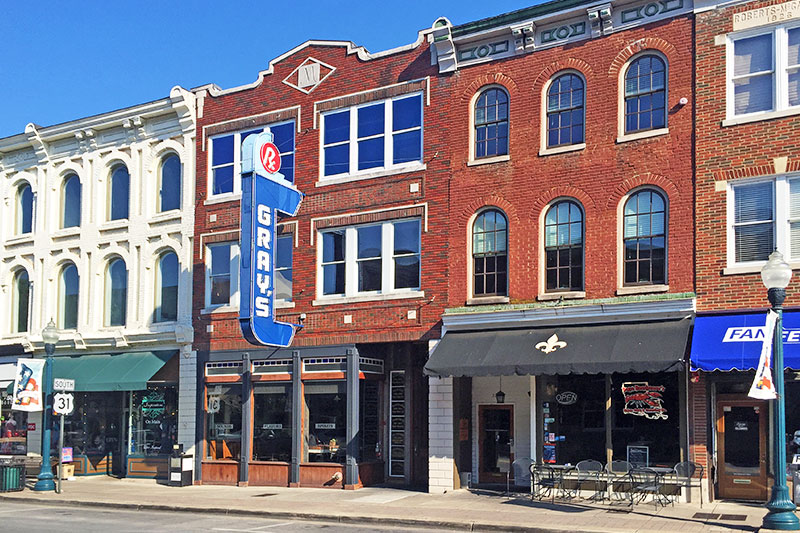 While not technically a Nashville neighborhood, the nearby town of Franklin is beloved for its historic, antebellum downtown district and surrounding pastoral landscape. Of course, no fall festivity would be complete without an afternoon visit to a pumpkin patch, and Franklin can't be beat. There are pumpkin stands and farmers markets within Nashville's city limits, to be sure, but as for an actual patch, there's no comparison. For families and friends seeking a seasonal stop on their day trip into Franklin, there's no better place than Gentry's Farm. Located on highway 96 West, the farm is open from 9 a.m. until 5 p.m. on Saturdays and 1 p.m. until 5 p.m. on Sundays from Sept. 29 to Oct. 29 (it's closed most of the week to accommodate field trips and private events). Visitors should expect crowds, and the farm recommends that serious pumpkin pickers arrive early in the season to ensure the best harvest. With a four-acre corn maze, nature trail, and, of course, ample apple cider selection, there's no wonder this family farm has become such a beloved tradition among city dwellers and Franklin locals alike.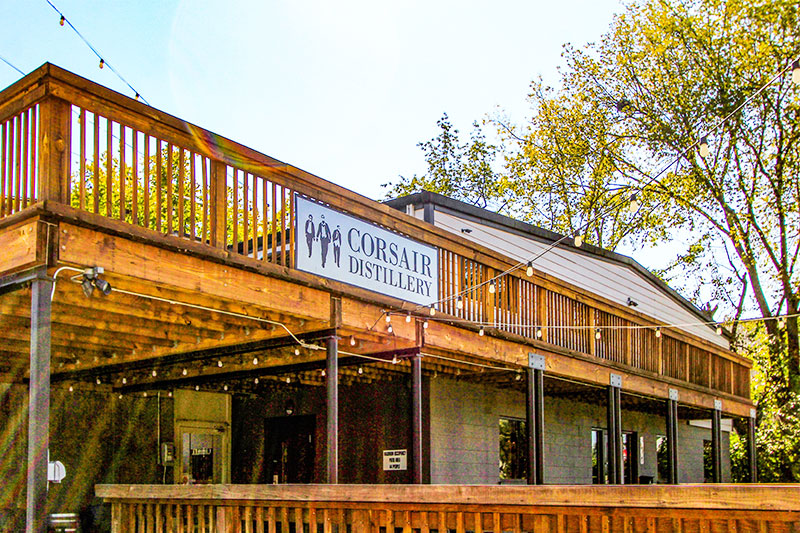 While many would suggest that 12 South is the place to go for cozy lattes and scarf perusing, there's a strong case to be made for an alternative. After all, 12 South gets busier and busier every year, and in the time spent dodging tourists, a person could get much more done elsewhere. In this case, elsewhere is Wedgewood-Houstonor "WeHo." As the weather gets colder, indoor activities are welcome in this reemerging Nashville neighborhood. The first Saturday art crawl is a staple of the WeHo scene where locals can visit the area's high-end galleries and indie creative spaces. Local artists showcase their latest creations and galleries often offer complimentary wine and cheese to visitors. For creatives with flexible schedules, a visit to the newly-opened Humphrey's Street is non-negotiable this fall. One of the most aesthetically beautiful establishments to open in recent years, this coffee shop is also on a mission to empower young locals. As if the fresh flowers and delicious coffee weren't enough, Humphrey's Street employs and trains teens from the neighborhood in financial literacy and provides opportunities to earn academic scholarships.