Best Neighborhoods in Los Angeles for Newcomers
Best Neighborhoods in Los Angeles for Newcomers
Moving to a new city is never easy, especially one as huge as Los Angeles. Not only are there unspoken rules about being a good neighbor in LA, but there are also hundreds of neighborhoods to choose from.
Whether you already know people who live in LA or you're the first of your friends to move to town, it's important to live in the right neighborhood for you—especially if you're not familiar with the city yet. The best places to live in Los Angeles if you're new to the city are be central areas that are pedestrian-friendly, safe, and close to much-needed necessities, such as groceries and convenience stores.
If you're someone who's interested in moving to Los Angeles but you don't know where to start looking, check out these four LA neighborhoods perfect for newcomers.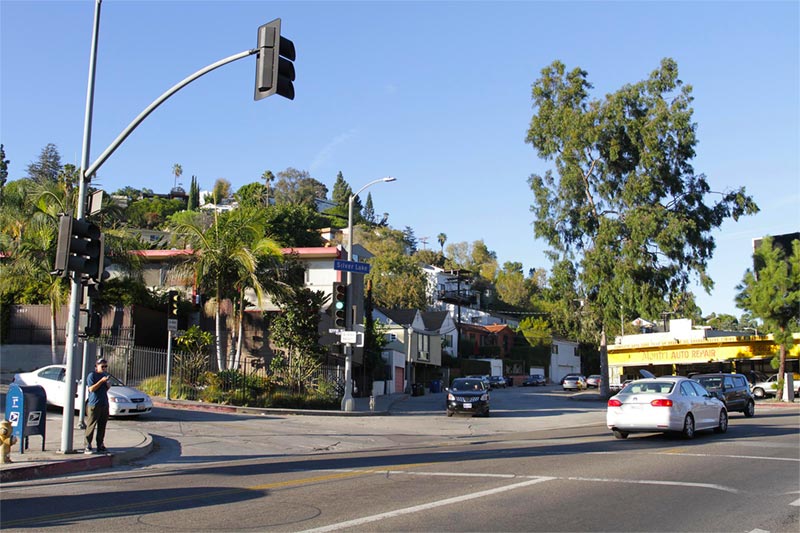 If you're someone who enjoys biking, sipping on artisanal coffee, dining at eateries with locally sourced ingredients, and having a cocktail at a trendy bar, then head towards Silver Lake. This popular community is located towards the eastside of Los Angeles, sandwiched between other welcoming neighborhoods, such as Los Feliz, Koreatown, and Echo Park.
There's a wide variety of homes in this community, with more affordable multi-family homes located towards the main streets, and historic or renovated single-family homes located along several pocket streets. Current home prices in Silver Lake range from the high $400s to nearly $3.5 million, according to Neighborhoods.com.
With windy roads and hilly residential streets, many locals often compare Silver Lake to San Francisco. If you're new to town and wondering where all the action is at, make a beeline towards Sunset Junction, a Silver Lake street that's filled with eclectic shops and casual restaurants.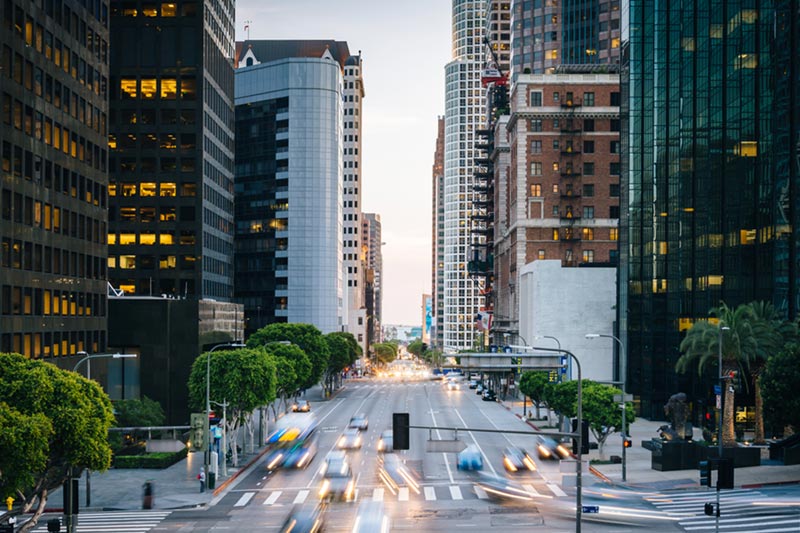 For those who want to live in a neighborhood with more of a metropolitan feel, Downtown LA might be your best bet. As a newcomer, DTLA is a fantastic neighborhood to get to know the city, especially since it's pedestrian- and transit-friendly. It's also within walking distance from diverse restaurants—you can get pasta and macarons at Bottega Louie or French dip sandwiches and a Bloody Mary at Cole's.
Downtown is home to the Financial District, which is filled with corporate offices, retail shops, museums, theaters, bars, and music venues. Most homes in this neighborhood consist of high-rise buildings, older condo buildings, and live-work-play communities, many of which offer residents all-inclusive perks such as private dog parks, fitness facilities, pools, and spas.
For a suit-and-tie kind of vibe, head towards the Arts District, which has so many impressive murals that it's considered one of DTLA's must-see districts. Current home prices in DTLA range from the high $100s to $8 million, and the median sale price is in the low $600s.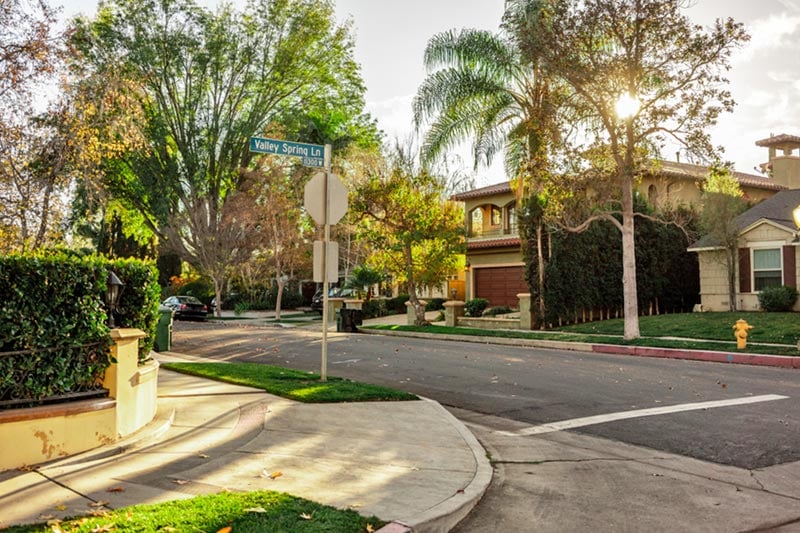 If you're looking for a beginner LA neighborhood that's central, packed with attractions, and glamorous, La Brea might be a good fit. Residents in this neighborhood come from diverse backgrounds, ranging from newcomers and tourists to well-known celebrities and entertainment professionals.
There are plenty of places to go to accomplish day-to-day errands, and when friends come to visit, they have several activities to choose from. Not to mention, the neighborhood is so central that it's only 20 minutes away from Hollywood, Koreatown, Culver City, and West Hollywood.
La Brea is also home to The Grove, LACMA, and The Original Farmers Market, so residents have the luxury of leaving their car at home and bypassing expensive parking prices. Although there are a variety of prices, styles, and sizes in La Bea, homes in this neighborhood tend to be more high-end with prices ranging from the mid $900s to $3.5 million.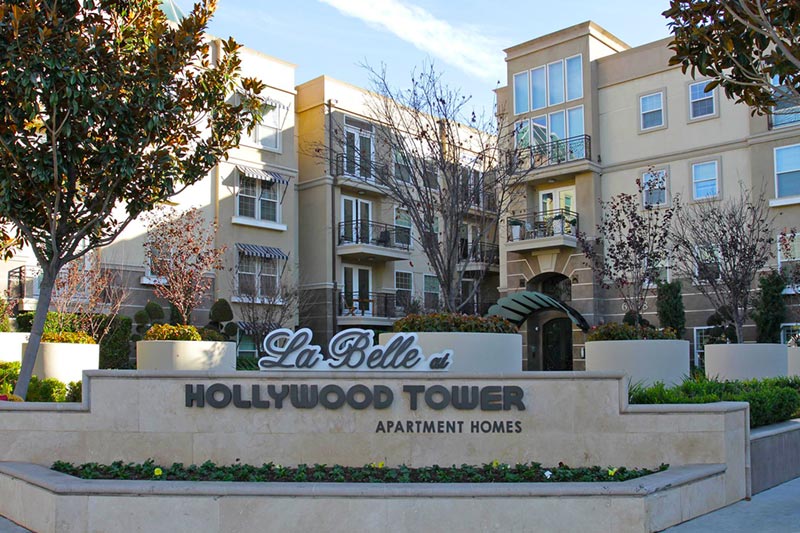 If you aren't trying to break your wallet, a good neighborhood choice is Hollywood. However, even though this community is affordable to live in, it's also a nightmare during peak traffic hours.
If you're a newcomer considering a move to Hollywood's Walk of Fame, prepare to weave through hordes of foot traffic from both tourists and locals trying to get to their destination. In recent years Hollywood's main intersection at Hollywood and Highland has been undergoing renovations, giving the neighborhood a more high-end, upscale look.
Residences in Hollywood range from single-family homes, older mid-sized residential buildings, and even recently built or renovated luxury townhomes. Home prices in this neighborhood are expensive and tend to range from the mid $400s to $7.9 million. From hiking Runyon Canyon to watching a movie screening at the nearby Paramount Studio, there's always something interesting and fun to do in this neighborhood.