Bill Gates in Hyde Park? Billionaire Could Be Chicago's Wealthiest Property Owner
Bill Gates in Hyde Park? Billionaire Could Be Chicago's Wealthiest Property Owner
Though it has yet to be confirmed, it appears that Bill and Melinda Gates have purchased a $1.25 million mansion in Hyde Park through a trust, according to the Chicago Tribune. Christopher Carletti, a lawyer who has previously represented the Gates' property transactions, is named on the trust, and the home's property tax bills will go to an office in Seattle connected to the family, according to the report. Carletti and representatives from the Bill and Melinda Gates Foundation didn't respond to the Chicago Tribune's requests for comment.
The Hyde Park home originally listed for $1.3 million in 2016. The price went up to $1.395 million and dropped to $1.345 million before selling to the trust, according to the report.
The Hyde Park home is 3,000 square feet and more than 100 years old. The home's original exterior remains, but the inside has been completely rebuilt. The luxurious home has features like two brick terraces, a three-and-a-half-car garage, four-and-a-half baths, and Viking appliances, according to the Chicago Tribune report.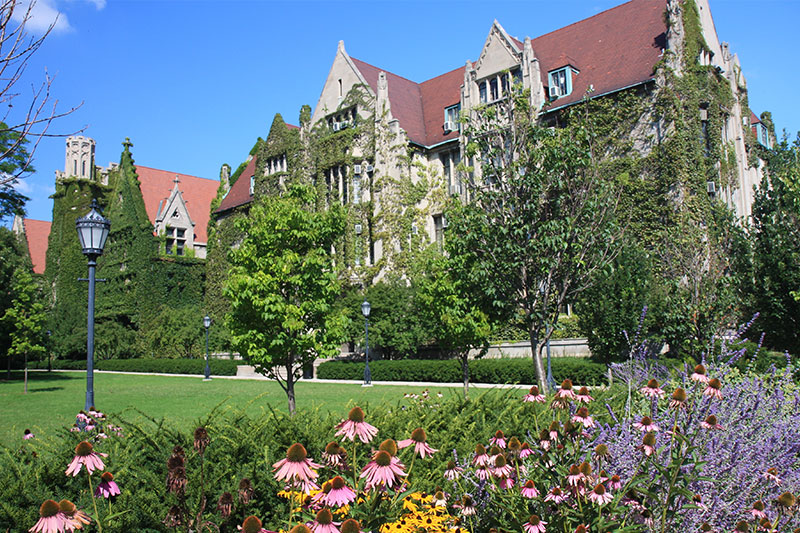 The Chicago Tribune speculated the Gates could have purchased the home because of its proximity to the University of Chicago. Their son is now college-age.
The Gates have not confirmed the purchase, but if they did buy the Hyde Park home, it would join an impressive real estate portfolio. Bill and Melinda Gates own mansions in Medina, Washington; Rancho Santa Fe, California; and Indian Wells, California, according to the report. Bill Gates has a net worth of $91.7 billion, according to Forbes. This would make him the wealthiest property owner in Chicago.
Chicago: No Stranger to Billionaires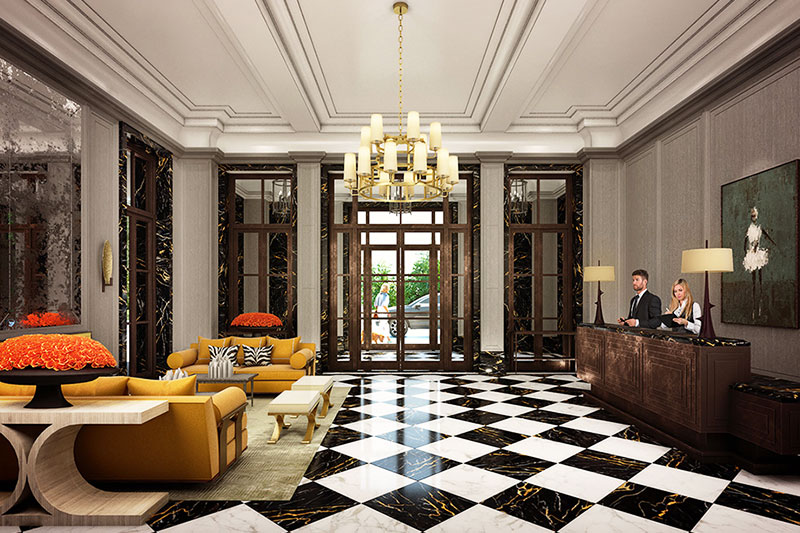 While Gates might be the wealthiest property owner, the city is hardly a stranger to billionaires. At the end of last year, hedge fund billionaire and Illinois's wealthiest person Ken Griffin bought the top four floors of No. 9 Walton for $58.5 million. The luxury Gold Coast condo building features 71 units. Griffin's purchase includes more than 25,000 square feet of living space. Griffin has a net worth of $9 billion, according to Forbes.
Before Griffin's purchase, the previous record for the most expensive condo ever sold in the city was $18.75 million, a sale connected to "Star Wars" creator George Lucas and his wife Mellody Hobson.
This year alone the city has seen a number of multi-million dollar condo purchases. Buyers nabbed the 21st floor of No. 9 Walton for $12 million, which houses 10,000 square feet of unfinished space. Additionally, a penthouse in the River North Trump International Hotel and Tower went under contract. The listing price was $9.95 million.