Bay Area Real Estate Development
Boulevard in Dublin Starts Construction of Rec Center
Boulevard, a suburban community in Dublin, has commenced construction on its new 14,500-square-foot facility, the Rec Center. Located at Sterling Street and Nugget Way, the new facility is being designed by Group 4 Architecture and will feature an urban, innovative style.
The Rec Center will serve as a social hub for the residents of Boulevard. Homeowners can work out at the fitness rooms or swim in the lap pool, kick back in the game room, and even do work in the coworking space or conference room. Plus, residents will have access to an outdoor kitchen, indoor and outdoor lounge spaces, fire pits, and double-sided fireplaces. These relaxing spaces could be an ideal setting for hosting a small party or hanging out with friends and neighbors.
All of the amenities are designed with an urban aesthetic, which is in keeping with the overall look of Boulevard. The Rec Center is also a sustainable facility, with large windows and open floor plans that make use of natural light as much as possible. Sloped roofs help to create even more energy efficiency and produce shade for the buildings.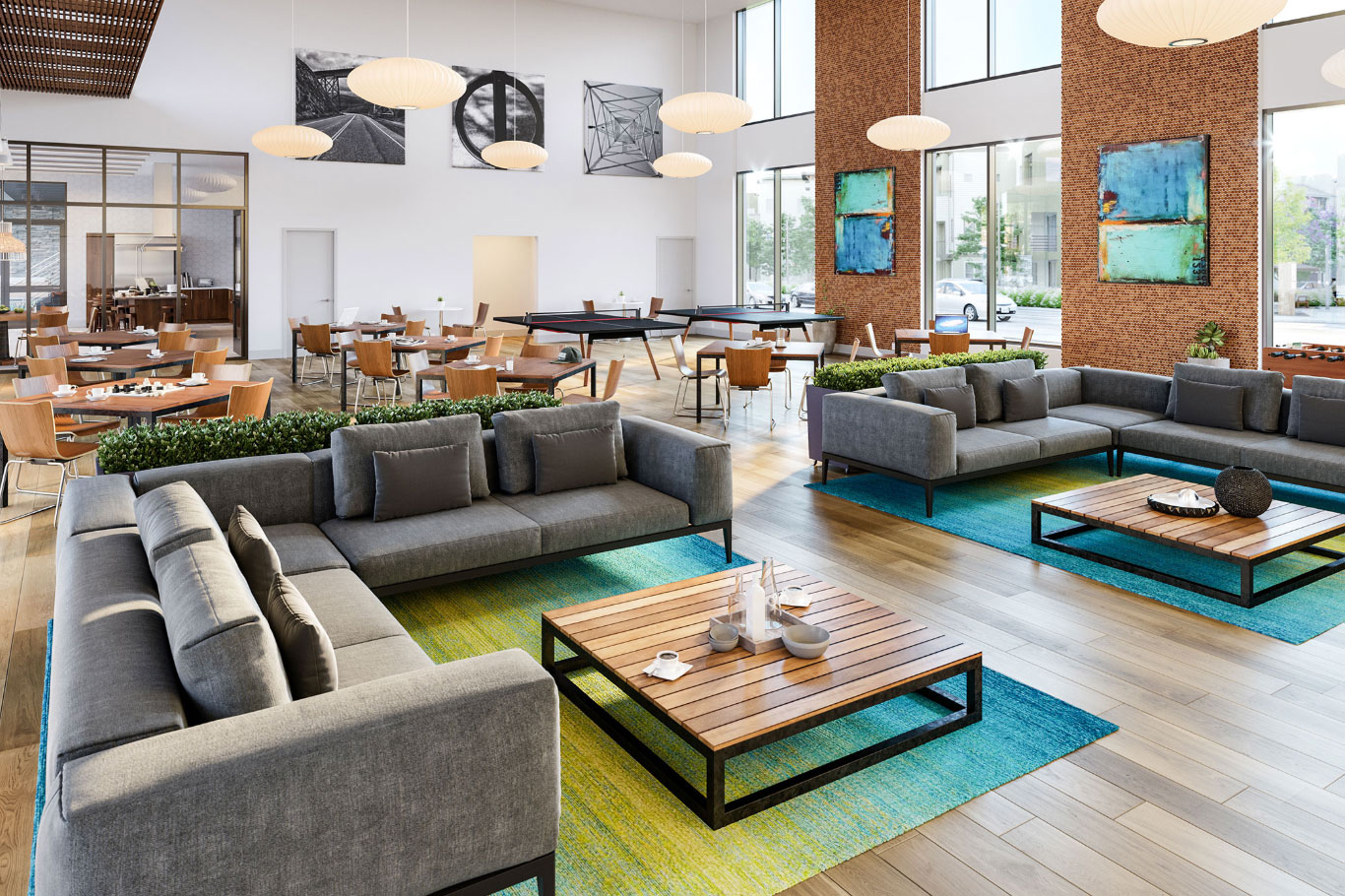 "After opening several dynamic neighborhoods at Boulevard, it is a thrill to break ground on the Rec Center," said Brookfield Residential President Josh Roden in a press release. "Its attractive range of uses and experiences mirror the diverse energy of Boulevard's residents and will become the social heart of the community."
The coworking space is known as The Loft, which can accommodate up to 10 people and is located next to a meeting room that can be utilized for conferences or events. Developers hope residents who work from home or do tele-conferencing will find it a productive place to work.
"This amenity is relatively unique among master-planned communities," said Group 4 Architecture Principal Andrea Marie Gifford in a press release. "It wouldn't work for every community in every city, but is a perfect fit for Boulevard with its proximity to BART and connectivity to the entire Bay Area. The many Boulevard residents who work in the tech and creative industries will naturally gravitate to The Loft."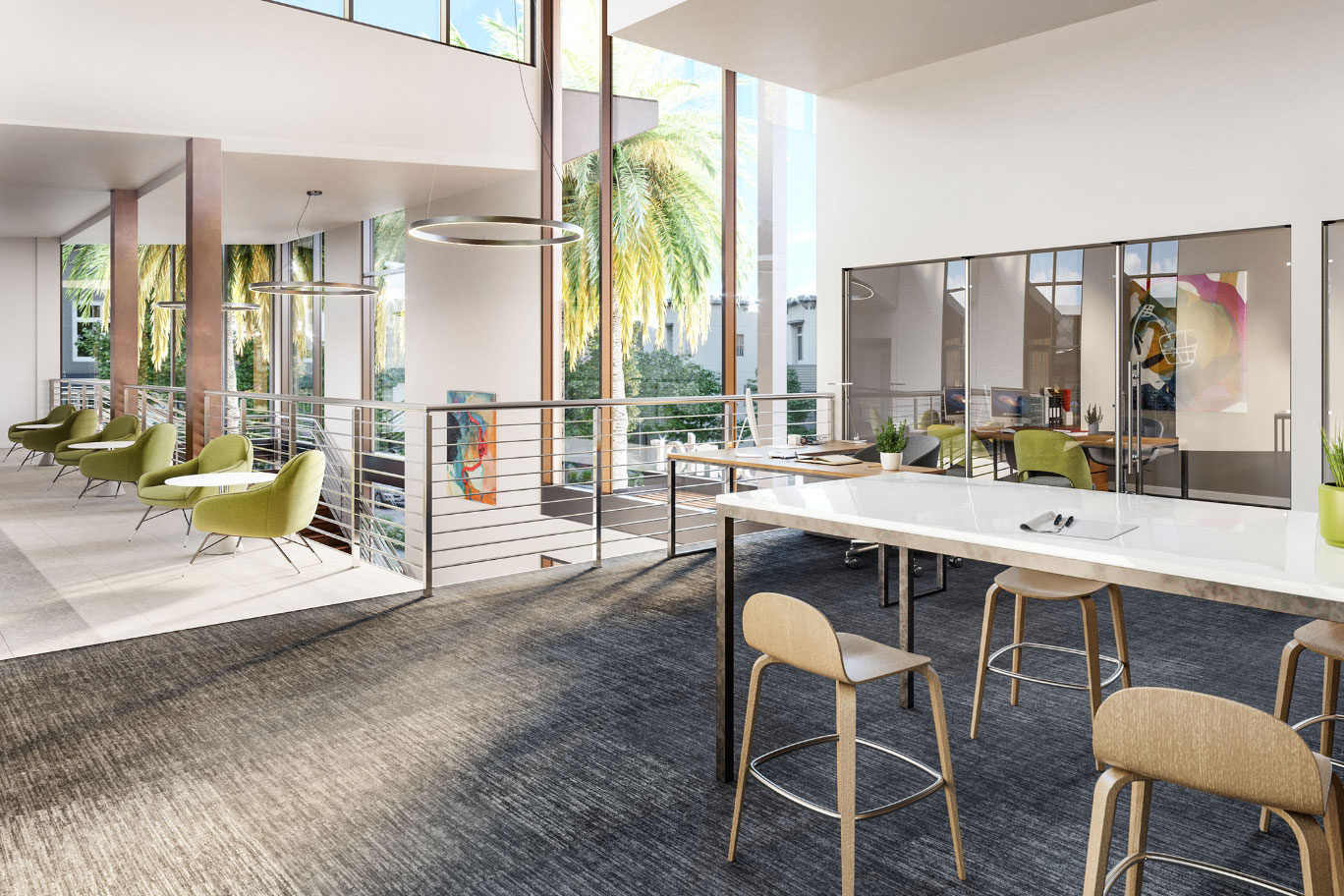 The package lockers located next to The Loft can also be a convenient amenity for residents. More and more people are buying things online rather than in stores, and there are always concerns about "porch pirates" stealing packages from your doorstep before you arrive home. With the package lockers, Amazon deliveries and other packages can be housed in a secure area until you are able to get to them, so even if you're out of town, you could rest assured that your deliveries are safe.
"Like a modern, welcoming hotel, the Rec Center displays sophistication and clean lines, but also warmth and comfort," said Gifford. "The cabanas, the double-sided fireplace, the variety of social spaces, plus the fabrics, furniture and finishes that are natural but popping with vibrant colors—all have a contemporary feel, reflecting a new Bay Area community thriving in proximity to Silicon Valley."
The Boulevard community was created by Brookfield Residential and Lennar. There are 1,750 single- and multi-family homes within the community. In addition to the Rec Center, outdoor amenities include pocket parks and an interior trail system. The community is located near highways 580 and 680, as well as the Dublin/Pleasanton BART station—a plus for daily commuters.